Come On Barbie, Lets Go Party - The Best Places to Visit This Weekend in South Florida

By Phil Ganz

Edited by Ryan Skerritt
6 Min Read
Jul 22, 2023
From July 21, get ready to indulge in the glamorous world of the iconic blonde doll, now brought to life by the talented Margot Robbie as Barbie and Ryan Gosling as Ken, all thanks to the visionary producer Greta Gerwig.
Even if you aren't planning to catch the movie on the big screen, you can still experience Barbie's world by exploring South Florida.
From thrilling adventures to serene escapes, this region offers a myriad of activities to make your weekend just as magical.
Whether you're a die-hard Barbie enthusiast or simply seeking an extraordinary experience in South Florida, we've got you covered with our handpicked list of the best places to visit during this Barbie movie premier weekend.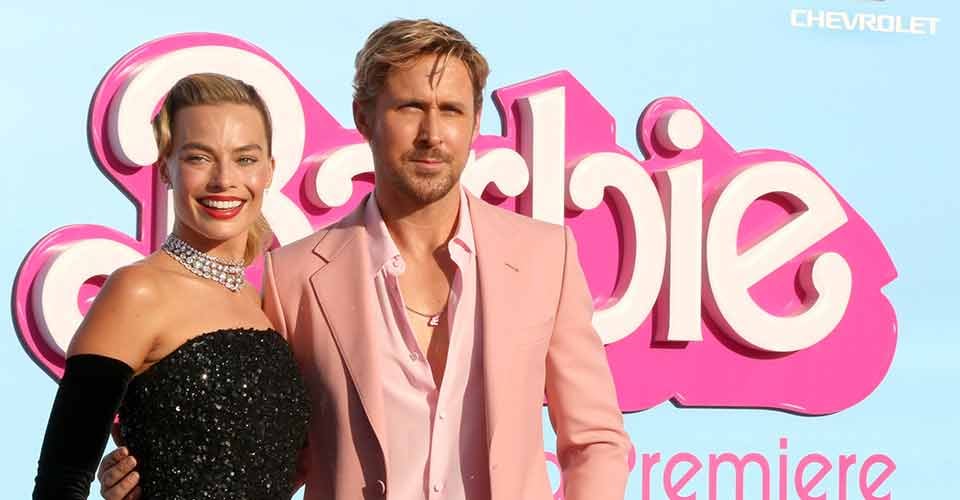 So, get ready to immerse yourself in the splendor of South Florida and celebrate the beloved Barbie and Ken's big-screen debut in true Sunshine State style!
Tour Mansions Fit For Ken and Barbie
Our top pick for you is the Miami - Celebrity Houses and Star Island Boat Tour. Get ready to set sail from Miami Beach and embark on a captivating adventure as you cruise around three of the city's most iconic islands - Star Island, Palm Island, and Hibiscus Island.
This boat tour promises an exclusive glimpse into the lives of the rich and famous, as you'll have the opportunity to visit the locations where celebrities reside.
Get your cameras ready to capture their luxurious houses, and who knows, you might even spot a famous face or two!
You'll be treated to panoramic views of the breathtaking Miami skyline. The city's beauty takes on a whole new perspective from the water, offering you a unique vantage point to admire its lights and majestic architecture.
Onboard the boat, you'll be surrounded by an atmosphere that perfectly complements the allure of Miami's best and brightest.
Whether you're traveling with friends or family, the tour guarantees an unforgettable time as you share the excitement of exploring celebrity hotspots.
Here's a tip to add to the fun - Bring along your favorite drinks to enjoy onboard! It's the perfect way to toast to the magic of Miami and create wonderful memories with your loved ones.
So, if you're ready to dive into the world of fame and luxury, the Miami - Celebrity Houses and Star Island Boat Tour is a must-do during this Barbie movie premier weekend.
If the opulent mansions inspire your dream to live the Barbie lifestyle in South Florida, let MakeFloridaYourHome help connect you with a Florida real estate expert.
South Florida Barbie Parties
As Barbie and Ken's new movie takes the world by storm, Miami is not one to miss out on the pink-filled fun!
If you're looking to immerse yourself in the Barbie spirit and celebrate her big-screen debut in style, get ready to join the hottest Barbie-themed parties and events happening in the Magic City.
Let's Go Party! A Barbie Inspired Dance Party
Location - Gramps, 176 NW 24th St, Miami, FL (August 5, 7:00 PM – 11:30 PM)
Get your dancing shoes on and be prepared to boogie the night away at Let's Go Party! This Barbie-inspired dance party at Gramps is the perfect place to let loose and groove to the beats.
The venue will be transformed into a pink wonderland, with Barbie-themed decorations and an electric atmosphere. Dance to your heart's content as you embrace the spirit of Barbie's unstoppable energy and charisma.
Barbie Meets the Wild West @ SHOTS Bar Miami
Location - SHOTS Bar Miami, 311 NW 23rd St, Miami, FL (July 22 – July 23)
Saddle up and get ready for a wild west adventure with Barbie!
At SHOTS Bar Miami, Barbie meets the untamed frontier in a unique and playful party setting. Enjoy themed drinks, fantastic decor, and the chance to celebrate Barbie's movie premiere in a fun and vibrant atmosphere.
Barbie's Dream Weekend - 3 Day Lesbian Event
Location - Dream South Beach, 1111 Collins Ave, Miami Beach, FL (July 28 – July 30)
For an electrifying and inclusive celebration, look no further than Barbie's Dream Weekend. This three-day event at the stunning Dream South Beach promises a party experience like no other.
Be part of a magical gathering where Barbie's essence meets the energy of Miami's LGBTQ+ community.
With an array of festivities lined up, including dance parties, live performances, and special surprises, this event is all about embracing your authentic self while celebrating the magic of Barbie.
Barbie Luxury Shopping Destinations in Miami
Miami is not just a paradise for sun-seekers but also a haven for fashionistas looking for the ultimate luxurious shopping experience.
With a plethora of high-end boutiques, designer flagship stores, and chic shopping centers, this marvelous city offers everything to keep you impeccably dressed for any occasion.
Whether you're searching for timeless classics or the latest fashion trends, these top 5 luxury shopping destinations in Miami will leave you feeling like a true Barbie.
Miami Design District
Address - 140 NE 39th St.
For statement pieces and trendy accessories, head to the Miami Design District. With over 120 luxury flagship stores, you'll find everything from stunning shoes to fashionable sunglasses to rock on Miami Beach.
After a satisfying shopping spree, unwind at the newly reopened Michael's Genuine Food & Drink, where you can enjoy a cocktail and appetizer during happy hour while soaking in the unique art and architecture of the district.
Bal Harbour Shops
Address - 9700 Collins Ave.
Indulge in a lavish shopping experience at Bal Harbour Shops, where you'll be surrounded by a tropical garden setting and an ambiance like no other.
Stroll through legendary boutiques and iconic brands like Alexander McQueen and Chanel, making it a fashion paradise for Miami's fashionistas, socialites, and celebrities.
Brickell City Centre
Address - 701 S Miami Ave.
Brickell City Centre offers four levels of ultra-luxurious shopping and dining. With 500,000 square feet of vertical shopping, this center provides a shopping experience like no other.
Make sure to explore the fourth floor of the 107,000 square foot Saks Fifth Avenue, where you can unwind with a cocktail and indulge in a gourmet meal curated by Chef Mikel Alonso of Mexico City's famed restaurant, Biko.
Aventura Mall
Address - 19501 Biscayne Blvd.
A true fashion lover's playground, Aventura Mall boasts endless luxury shops, indoor and outdoor dining options, and avant-garde architecture. You'll find countless designer stores like Balenciaga and Cartier, fulfilling all your luxury desires.
Don't forget to visit the acclaimed Aventura Market on weekends, featuring over 50 vendors with exotic foods and unique home decor items from Miami's best creators.
Curio at Faena Bazaar
Address - 3400 Collins Ave.
Located in the heart of the Faena District, Curio at Faena Bazaar is a 20,000 square foot multi-sensory space featuring a collection of prestigious shops curated by luxury destination retailer Curio.
Whether you're looking for one-of-a-kind fashion finds or internationally sought-after brands, this place has got you covered on all your fashion needs, from exquisite jewelry to the latest apparel.
When it comes to luxury shopping in Miami, these top destinations are sure to make you feel like a true Barbie.
Embrace the glamour, explore the hottest trends, and treat yourself to a shopping experience that will leave you feeling fabulous during the Barbie movie premier weekend.
Happy shopping!
Barbie Style - South Florida Luxury Real Estate
In recent years, Florida's luxury real estate market has experienced a significant surge in sales, and it's not hard to see why.
This boom can be attributed to various factors, with one of the primary driving forces being the influx of wealthy buyers from both domestic and international markets.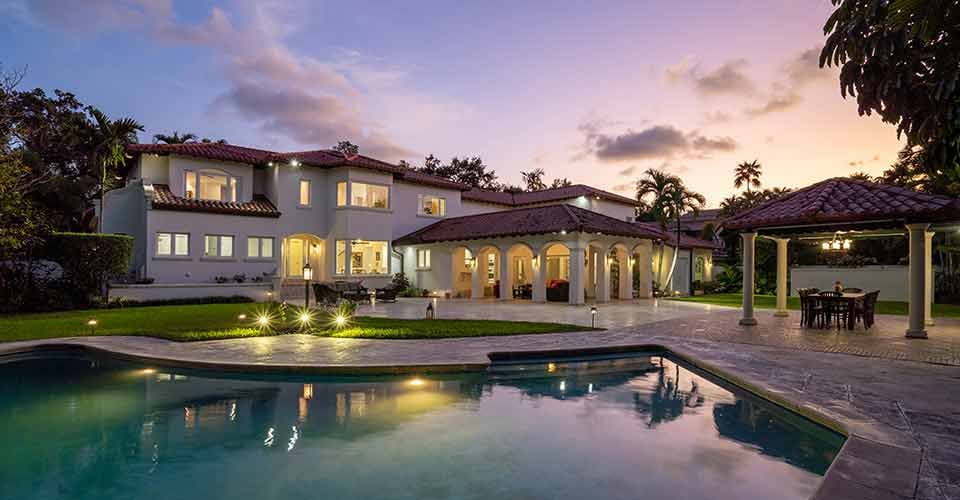 Miami, in particular, has become a magnet for affluent individuals and families from around the globe, drawn by its desirable location, stunning waterfront properties, and favorable tax environment.
The appeal of Florida's luxury real estate extends far beyond its borders, with people and companies from states like California and New York making their way to the Sunshine State for the past three years.
Florida ranked No. 1 in the U.S. in the largest net gain of adjusted gross income (AGI) due to domestic migration, gaining an impressive $23.7 billion, according to the most recent IRS-SOI migration data. This influx of wealth has played a significant role in shaping the luxury housing market.
Another crucial aspect behind the success of Florida's luxury real estate market is the renewed confidence in the sector, despite the challenges posed by the pandemic.
The market has shown remarkable resilience and rebounded exceptionally well, with investors and buyers recognizing the long-term value and potential for growth in Miami's luxury home market, making it an attractive destination for real estate investments.
Of course, the lifestyle that Florida offers plays a significant role in its allure to affluent buyers. Miami's luxury home market boasts an array of amenities and features catering to discerning tastes, promising exclusivity and comfort.
Moreover, the city of Miami itself has undergone a remarkable transformation in recent years. With its vibrant arts and culture scene, world-class dining options, and thriving business environment, Miami has solidified its position as a hotspot for those seeking a luxurious and cosmopolitan lifestyle.
The 2023 Knight Frank Wealth Report further cements Miami's reputation as a real estate haven. The city ranks fourth globally for super-prime real estate transactions valued at $10 million or more, and an impressive fifth for ultra-prime sales exceeding $25 million. These statistics attest to the undeniable allure of Miami's luxury real estate offerings.
Miami's unique blend of stunning properties, vibrant lifestyle, and favorable investment potential makes it a prime destination for those seeking the epitome of luxury living.
Bottom Line
From exploring celebrity houses on a Star Island boat tour to immersing yourself in the fashionista's paradise of Miami's luxury shopping destinations, there's no shortage of thrilling activities to embrace the Barbie spirit.
The allure of South Florida's pink-tinted beaches, art and culture scene, and delightful dining options makes it the perfect destination for an unforgettable getaway.
But why stop at just a weekend adventure? If the magic of Miami has captured your heart and you've dreamed of living the Barbie lifestyle in Florida, it's time to turn that dream into reality. And there's no better way to make it happen than with MakeFloridaYourHome.
Whether you're considering moving to Miami for its luxury real estate offerings, yearning for the vibrant lifestyle it promises, or simply enchanted by the allure of the Magic City, MakeFloridaYourHome connects you with top-notch realtors who can guide you every step of the way.
Fulfill your Barbie dream of living in Florida by finding the perfect home that matches your vision of opulence and extravagance.
With over 50 years of mortgage industry experience, we are here to help you achieve the American dream of owning a home. We strive to provide the best education before, during, and after you buy a home. Our advice is based on experience with Phil Ganz and Team closing over One billion dollars and helping countless families.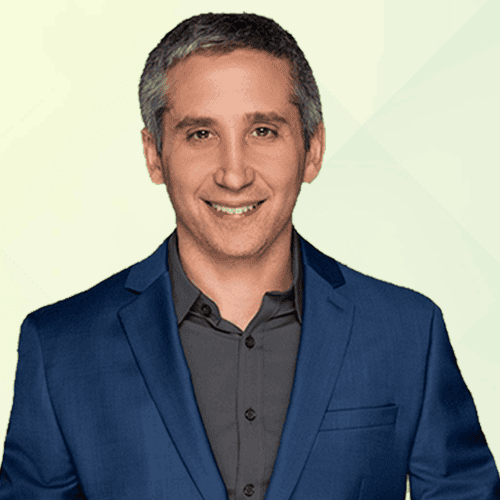 About Author - Phil Ganz
Phil Ganz has over 20+ years of experience in the residential financing space. With over a billion dollars of funded loans, Phil helps homebuyers configure the perfect mortgage plan. Whether it's your first home, a complex multiple-property purchase, or anything in between, Phil has the experience to help you achieve your goals.