Is Buying a Duplex as a First Home in Florida a Good Idea?

By Phil Ganz

Edited by Ryan Skerritt
8 Min Read
Jun 09, 2022
However, buying a duplex makes a lot of sense when you think about it. If you've decided to buy a house, why not pair your dream with a valuable investment? Buying a duplex home is a fantastic approach to real estate investments. It can generate rental income from the other side or even from one side and then the other once your family is big enough to take over both units.
A duplex could be the perfect compromise—it's a single-family property that gives you a chance to grow your assets and build up some equity, but it also has some built-in ways of helping you pay for it.
But while that sounds like it could save you money in the end, there's more to consider before delving into this investment. Luckily, this post has got you covered. Here is everything on buying a duplex and why it's a good idea.
What Is A Duplex?
It is a single building comprising two separate living spaces, usually two apartments within the same structure. It's a great option if you're looking to become a homeowner for the first time because, in addition to getting your place, you'll have rental income from the second unit to help with the mortgage and other costs of ownership.
Note - The individual units in most standard duplexes usually range between 1,000 and 2,000 square ft. in size. Ideally, the standard duplexes are usually condo-like, traditional multifamily houses, split into two, comprising identical units.
Why Should You Buy A Duplex As Your First Home?
You've got your sights set on a duplex or a multifamily home, so you're saving and preparing to make your first home purchase. That's great, but before you start house hunting, here are some things you should know about buying a duplex as a first home and why it is worth considering.
By purchasing a duplex, you'll get something as close to a turnkey investment property as you're likely to find without actually buying one. A duplex offers the chance to live in one part of the property while renting out the other. It's a great way to build equity without taking on the risks and hassles of being a landlord. You can also build your real estate portfolio by using the cash flow from your tenant to cover down payment costs on your next investment property.

Duplexes and other multifamily homes can be great investments, primarily if they are located in areas with good rental demand or high property appreciation rates. Some people buy duplexes because they are cheaper than single-family homes in the area, while others prefer the idea of living in half of the building and collecting rent from tenants who live in the other unit. But if you're buying a duplex for the first time, you should consider some potential pitfalls before your final decision.

Owning a duplex may render it more accessible to qualify for a mortgage on a duplex than on a single-family home because lenders take future rental income into account when determining your debt-to-income ratio. That means you can use the rent from the second unit to help qualify for more significant loan limits. This can be a massive advantage in high-cost areas where the conforming loan limit is relatively higher.
Top Factors to Consider Before Buying a Duplex
If you're looking for a first home, you've probably come across house-hunting advice that recommends buying a duplex—a property with two units—and living in one while renting the other. You're paying your mortgage instead of your landlord's. And when you think of it like that, it makes financial sense. But there's much more to consider before signing on the dotted line. Here are some common factors to keep in mind.
Are you ready for the investment?
First, buying property is a considerable commitment—the biggest many people will ever make. The process is fraught with responsibility and risk, so proceed with caution. It's important to know what kind of neighbor you are and what kind of landlord you'll be. Are you someone who likes your privacy & space?
Will you be able to handle a tenant who has loud parties while you're trying to sleep? Do you want to allow pets or smokers? Can you deal with having an apartment turned over every year? If not, maybe consider buying a duplex and renting one side for now, or buying a single-family home because it will likely have fewer responsibilities and distractions.
Check available mortgage limits
If you've been thinking of buying a duplex, it's worth looking into your lender's loan limits. A loan limit is the maximum amount of money you can borrow with a mortgage or home equity loan, and the Federal Housing Finance Agency (FHFA) sets them. These limits are based on the county in which you live and its corresponding median home price. Because these limits apply to both primary residences and second homes, many first-time homebuyers use them as a tool for affordability.
For example, in Harris County, Texas, the 2019 FHFA limit for a single-unit property is $484,350—and for a four-unit property like a duplex, it's $620,200. If looking to get a duplex in Harris County, your loan could be up to 29% larger than if you were buying a single-family home! But that's just one example; the difference could be more substantial depending on where you live.
Do you have the skills and knowledge to invest in real estate?
Even if you rent out the other unit, there will likely be plenty of work required on your end to maintain your investment. You'll need to determine reasonable rents, manage tenant expectations and complaints, and more.
What is your financial state?
Before you buy a duplex to make extra money, first consider whether or not you'll have sufficient funds to cover the mortgage and other expenses while also taking care of your living expenses. If the other unit is vacant for some time or your renters pay late or not, you may need extra cash to cover your mortgage payments until everything is sorted out. How much do you have in savings?
You'll also need money for down payments and closing costs. Remember that there are tax implications when you do this. If all is well and your finances are in order, buying a duplex can be an excellent way to build wealth. Of course, if things don't go as planned and nobody rents out the other half of your property for several months (or worse—you find yourself with problem tenants), this can be pretty expensive for you.
Can you handle being a landlord?
It's essential to think about what responsibilities you're ready to take on at this point in your life. Owning an investment property is one thing; it's another thing entirely when those tenants share walls with you. You'll want to make sure the two sides of the Duplex are well-separated from each other.
If you feel like you can manage the maintenance of two homes, that's great! But if not, this may not be the right time for you. Talk with friends, family members, and professionals about all aspects of homeownership and determine whether or not it's something that will suit your lifestyle at this time.
Occupancy - who will live in the Duplex?
And then there are questions about who will live in the other unit: Will it be a family member or a friend? A tenant who pays the rent? An Airbnb customer who needs a place for just a few nights at a time? What kind of income can you expect from each of these options?
Space
If you have decided to invest and move into your duplex apartment, it's vital to consider the space you need. Also, consider whether your lifestyle is likely affected by residing above or below your tenants. Finally, you'll also have to identify whether the apartment has sufficient space for your unit and a separate duplex unit.
Consult a professional realtor
Ultimately, it's easy to feel overwhelmed by all these variables—that's why it helps to have an experienced real estate agent on your team. A good realtor can answer all these questions as well as others.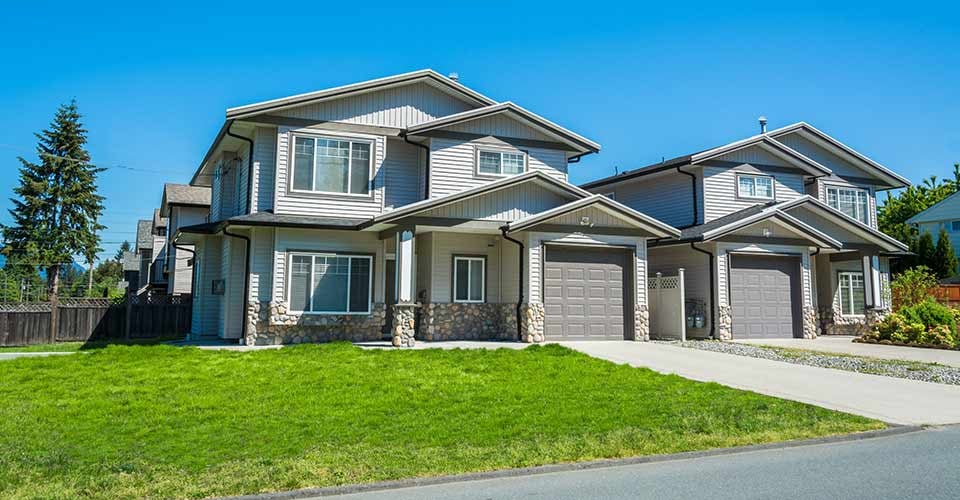 Pros of Buying a Duplex
Finding the ideal affordable house might be tricky if you're a prospective homebuyer on a tight budget. You might wonder if buying a duplex is an excellent first home choice as you look at properties. Consider these pros before buying a duplex as your first home.
You can live in one unit & rent out the other
The most significant benefit is living in one unit and renting out the other. As long as you don't pay more than 80 percent of market value for your Duplex, you should be able to cover your mortgage payment with rental income from the other unit, making this a rare opportunity for renters to turn their housing expense into an investment.
You can use the rental income to help pay for the home
A duplex can be an excellent investment, especially if you look toward future rental income. One of the biggest is that renting out part of it can help pay the mortgage, property taxes, and other expenses. It can also be an affordable way to get into a neighborhood housing market that may otherwise be beyond your means.
If you're having trouble qualifying for a conventional loan—a common issue for first-time home buyers—rental income could be the key to crossing the threshold. And it's not just lower mortgage payments that make duplexes an attractive option for those who want to keep their housing costs low. There's also the potential to offset your monthly costs by renting out one side of your Duplex while you live on the other.
This strategy is particularly effective in expensive markets, where rents are high and incomes tend to be disproportionately large. All you need is to find someone looking for a place nearby who is willing to pay rent and get along with your neighbors.
Cheaper than conventional (equivalent) single-family homes
Duplexes are typically cheaper than equivalent single-family homes. Because they're essentially two units under one roof, you can purchase at a lower price per square foot than two separate apartments or houses.
Qualification of mortgage
With an investment property, lenders will generally approve higher loan amounts based on potential rental income rather than your income (so long as you have enough money for a down payment). This means you can buy something more significant and nicer than you would otherwise be able to afford.
Rental income can help you qualify for larger loan limits
Many people think that buying a duplex instead of a single-family home is too risky. But it can be far less risky than you think! One of the biggest advantages of buying a duplex as your first home is using future rental income from one or both units to qualify for larger loan limits. This means you'll be able to buy more houses for less money, making it an excellent investment opportunity.
According to Fannie Mae, 75 % of the potential rental income can offset mortgage debt-to-income ratios. There are rules around how much you can rent out a home before you start looking like an investor rather than an owner-occupant, but these rules are not too onerous. It would help if you showed that you intend to live in the unit as your primary residence for at least 12 months.
Investment property tax breaks benefits
You'll have access to tax breaks on your investment property. You can deduct any interest paid on your mortgage from your federal taxes and write off depreciation (decline in value), insurance, and repairs against the income you earn from renting out part.
You make money
It's pretty simple: Your mortgage will be covered or exceeded if you buy a duplex and rent the other side. If you're paying that much for your house payment, why not jump at the opportunity to get some of it back? Have you ever rented an apartment? That check that comes to you is nice.
The fact is that some people don't care about owning their place and would rather rent than buy. That's OK—there's always going to be someone out there who wants to rent. And it doesn't matter if they're a friend, relative, or someone you found through an online posting service.
Gain equity
There are no hassles with selling in the future. Like other homeowners, you can add value to your investment over time by making repairs and upgrades to the property. You'll also benefit from home price appreciation in your neighborhood—which could increase faster than inflation if you live in an area with desirable job growth or other attributes that attract new residents each year.
Whether you want to move on to a new home in five years or retire in 15, selling a duplex is no more difficult than selling any other single-family home. You might even have an advantage in that already-established relationship with the tenants who would love to continue living there!
Cons of Buying a Duplex
There are multiple benefits to purchasing a duplex, but some potential downsides.
Most banks require at least 5 percent down or more, which might not be easy for you to develop as a first-time homebuyer. You will most likely need to take out two mortgages—one for each unit—which can be difficult even for established homeowners who know the market well and what's in store for them day-to-day.

If you're considering buying a duplex as an investment property and renting out both units, keep in mind that these homes are more expensive than single-family homes and require more maintenance and repairs. Duplexes also often require extensive repairs and upkeep. This can pile up quickly when considering its not just one house but two units that need your attention! The cost of a major repair on one unit could easily bankrupt someone who doesn't have any money saved up beforehand.

The rent from your tenants may not cover all of your mortgage, taxes, and insurance payments, especially if you buy in an area where rents are very low or if mortgage rates rise significantly after you buy. If that happens, you may have to come up with extra money.
Conclusion
As a first-time homebuyer, you can't go wrong with a duplex. A duplex is an excellent choice for first-time homebuyers looking to buy in an affordable area and live in the home while renting out the other half of the building. The rental income can even cover your entire mortgage payment—and then some! And once you decide to move out, you'll have an investment property and a steady source of rental income.
With over 50 years of mortgage industry experience, we are here to help you achieve the American dream of owning a home. We strive to provide the best education before, during, and after you buy a home. Our advice is based on experience with Phil Ganz and Team closing over One billion dollars and helping countless families.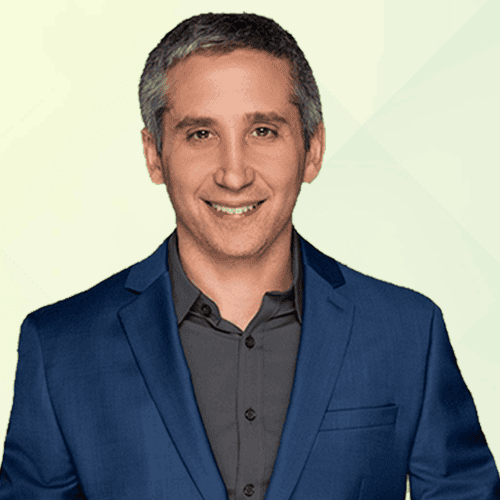 About Author - Phil Ganz
Phil Ganz has over 20+ years of experience in the residential financing space. With over a billion dollars of funded loans, Phil helps homebuyers configure the perfect mortgage plan. Whether it's your first home, a complex multiple-property purchase, or anything in between, Phil has the experience to help you achieve your goals.