Chenoa Fund Down Payment Assistance Program in Union County, Florida
Phil Ganz
/
9 Min Read
/
Jan 30, 2023
Fortunately, there are multiple programs helping homebuyers surmount such challenges, the most prominent including Chenoa Fund.
Chenoa Fund can help you cover down payment costs when buying a home in most regions in the US, including Union County. So, this platform should be your go-to if you want to live in this area with its fantastic weather, low crime rates, and splendid job opportunities.
We have compiled this article for prospective homeowners that need to familiarize themselves with Chenoa Fund and all it entails. If that applies to you, read on and make notes.
Fundamentals of Chenoa Fund
Chenoa Fund is a national housing program administered by CBC Mortgage Agency. Its main objective is to help more people enjoy affordable and sustainable homeownership.
Generally, CBC Mortgage Agency's primary responsibility is providing 100% financing to borrowers with FHA-backed loan mortgages. Cedar Bank Corporation, a tribally-owned holding company for various reservation-based institutions, formed CBC Mortgage Agency in 2003.
Chenoa Fund plays an indispensable role in society by providing down payment assistance to an underserved population that needs it most. Since its inception, this program has been a boon to thousands of creditworthy Americans who handle their debt burden responsibly but can't put aside enough funds to cover a down payment.
Through the Chenoa Fund Down Payment Assistance (DPA) program, eligible and responsible homebuyers can receive up to 3.5% down payment assistance, which is splendid news. Why?
The Federal Housing Association's (FHA's) down payment requirements require participants to put down at least a 3.5% down payment. That is so for borrowers with 580 or higher credit scores. Have you connected the dots yet?
If your credit score is 580 or higher, Chenoa Fund down payment assistance can help you cover the initial down payment required by FHA. Neat, right?
Chenoa Fund DPA Categories
Although Chenoa Fund is one DPA program, it has several unique products - DPA Edge, Edge Repayable Second, and Rate Advantage.
DPA Edge
Chenoa Fund's DPA Edge program provides soft second mortgages. What are those, you may ask?
Soft second mortgages are subordinate loans that help prospective homeowners pay down payments and closing costs. Most soft second mortgage loans come with deferred payment schedules that allow borrowers to pay them after refinancing, selling their homes, etc. But DPA Edge's soft second product is different because it is forgivable after 36 timely payments.
To get Chenoa Fund Soft Second product, you need a 620 minimum credit score and qualifying income that doesn't exceed 115% of Union County's AMI (area median income).
Edge Repayable Second
Two features make Chenoa Fund Repayable Second product different from Soft Second and Rate Advantage - available terms and income limit requirements.
First, Repayable Second allows participants to pick between two loan terms- 10 years and 30 years. The first comes with 0% interest, and the latter has a 5% interest rate. The 10-year loan term should be your go-to if you want to avoid paying interest. On the other hand, Chenoa Fund's 30-year option is fitting for homebuyers looking to enjoy lower monthly payments.
Who is eligible for a Chenoa Edge Repayable Second loan? Prospective homeowners who meet FHA guidelines, a 620 minimum credit score, earn qualifying income above 115% of Union County's area median income.
Rate Advantage
While other Chenoa Fund loan products provide 3.5% down payment assistance to participants, Rate Advantage does that and more. How? By allowing borrowers to select 3.5% or 5% DPA for their FHA loans.
But Rate Advantage isn't for just about anyone. It's strictly for homebuyers with a 640 minimum credit score, 50% or lower debt to income (DTB) ratio, and qualifying income that doesn't exceed 115% of Union County's AMI.
What is Union County's AMI?
We have mentioned Union County's area median income (AMI) numerous times. And that begs the question - what is Union County's AMI?
Let's start with a definition of area median income. Experts say AMI refers to a particular area's income distribution midpoint. That means half of Union County's families should earn less than the county's area median income, while the other half should rake in more.
With that in mind, several platforms can help you calculate Union County's AMI. However, Chenoa Fund advises clients with FHA-backed loans to use the Housing Unit Department's tool whenever they want to calculate AMI before applying for down payment assistance.
To determine Union County's area median income:
Go to the HUD Area Median Income Site
Select the most recent fiscal year
Select the state, i.e., Florida
Select the county, i.e., Union County
Click "View County Calculations"
If your family has 1-4 members, select the higher number in the "Median Family Income" or "Persons in Family" column. Then, multiply that number by 135% and check if your qualifying income is above or below the outcome.
Pros of Chenoa Fund DPA
The Chenoa Fund DPA program has many positive attributes and benefits, including:
18 months of Post-Purchase Counseling
Did you know that post-purchase counseling can help you succeed and hold onto your home after purchasing it? That right. With a good counselor and solid advice, you can avoid all the traps and pitfalls that often bring down first-time homebuyers, including predatory lending, credit issues, delinquency, and foreclosure.
Moreover, post-purchase counseling puts everything you need to create and stick to a realistic budget at your disposal. And you need that to stay on the path to maintaining and retaining homeownership for as long as possible.
The good news - Chenoa Fund offers counseling and outreach to homeowners for the first 18 months after transitioning. That helps them navigate the hurdles of homeownership with fewer hassles and complications.
And as an additional boon, Chenoa Fund provides pre-purchase counseling to borrowers who need extra support.
Nationwide Eligibility and Availability
Most people prefer to work with local institutions, which is wise. Such organizations frequently invest significant time and effort in developing solid relationships with a diverse range of clients, such as borrowers and real estate agents. And when you work with them, it's easier to contact these people when you need to.
Working with a local entity lets you talk to them in person and immediately deal with any questions or problems. That's preferable to have your questions and concerns answered by voice-activated computers or service lines that are always busy.
Where are we going with this? Chenoa Fund is available in 49 of the 50 US states but not New York. In addition, most states have multiple correspondent lenders. So, you don't have to leave Union County or any other region to use Chenoa Fund DPA or find a lender who will work with you.
Outstanding Customer Service
Let's face it. Although you may find most of what you need to know about the Chenoa Fund DPA program from this guide and other online resources, there are some concerns and questions we, and other platforms, are yet to address. These include emerging issues and future changes. That is where customer support services come in handy.
Customer service providers and representatives help clients understand mortgage products better by explaining pricing and rates in detail. That being said, Chenoa Fund has exceptional customer service experts who help participants like you through the home buying process.
So, when you get down payment assistance from Chenoa Fund, rest assured they'll be with you every step of the way, ready to address any concerns, answer questions, and guide you through murky areas.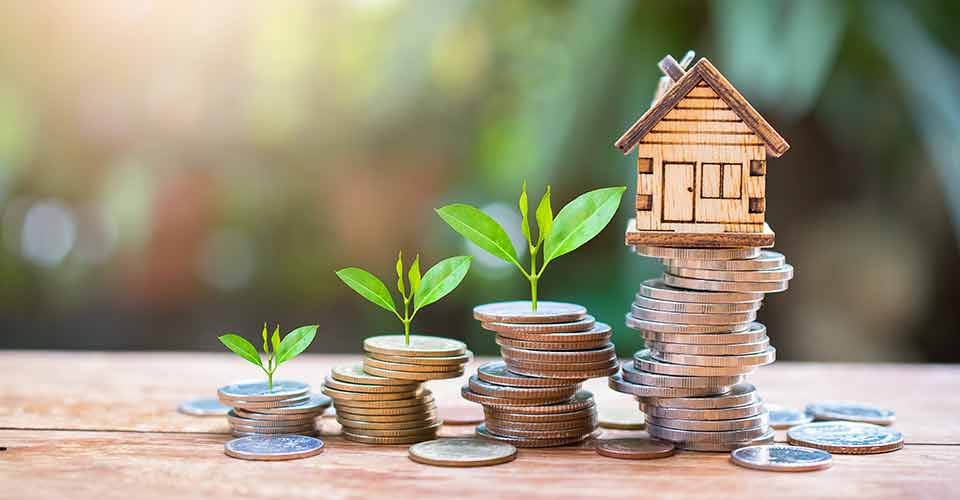 Chenoa Fund DPA Eligibility Criteria for Union County Applicants
Most financial institutions use set eligibility requirements and criteria to decide whether or not to offer to finance each borrower. Chenoa Fund, too, has specific rules for participants, including:
Minimum Credit Score
If you have an FHA-insured loan, you'll need a minimum credit score of 600 to get down payment assistance from Chenoa Fund.
Your credit score depicts your creditworthiness. Institutions use five main aspects to calculate your credit score - existing credit types, new credit, the total amount owed, payment history, and length of credit history. And as mentioned earlier, the Chenoa Fund DPA program is for people with good credit standing.
Check your recent loan and bank statements if you don't know your credit score. Nowadays, financial institutions like mortgage companies and banks include credit scores on customers' statements.
And if your statements don't state your credit score, don't fret. The world wide web has scoring sites galore, both paid and free.
Residency
You can only use the Chenoa Fund DPA program to put money down on your principal residence. What does that mean?
A principal or primary residence is a home you occupy most, if not all, of the year. It doesn't matter if it's a condo, single-family house, manufactured home, townhouse, or modular home; the crucial aspect is it must be your principal residence.
Don't confuse principal residence with investment property and secondary home. Investment property is a building that you own but don't occupy. Instead, you use it for capital appreciation or to bring in rent. On the other hand, a secondary residence is like a summer house or vacation home that you inhabit in certain seasons but not throughout the year.
You can't use the Chenoa Fund DPA program to pay down payment for a secondary residence or investment property.
Income Limit
By and large, Chenoa Fund doesn't have income limit requirements for FHA loans. That means the program won't use your income to turn you away and refuse to offer down payment assistance.
But that doesn't mean you should apply for Chenoa Fund down payment assistance before checking out the program's area median limit overlays. Why? Chenoa Fund uses them to set borrowers' rates and determine pricing criteria.
Presently, the Chenoa Fund DPA program offers the best deals to participants below 135% area median income. So, if you belong in this category, you have more than enough reason to celebrate.
Education Requirements
When we mention education requirements, we don't mean GEDs, diplomas, and the like. We mean homebuyer education.
Chenoa Fund requires eligible borrowers with credit scores that are lower than 620 to complete an education course provided by MMI (Money Management International). It offers targeted financial skills and advice tailored to your personal needs.
If you don't know how to set up homebuyer education through MMI, don't fret. Just talk to your lender. They should be able to schedule counseling, outreach, and educational sessions.
How to Find a Chenoa Fund DPA Lender
Speaking of lenders, not all institutions offer Chenoa Fund down payment assistance. For that, you need to find a correspondent lender.
A correspond lender is an entity that has obtained Chenoa Fund's green light by applying for approval, submitting required documents, and proving they are qualified.
If you want to find Chenoa Fund-approved lenders in Union County, do the following:
Step 1 - Contact Chenoa Fund Representatives
Contacting Chenoa Fund representatives starts with filling out the form posted on the platform's official website.
It requires you to key in all essential details, including your full name, city of residence, street address, email, and phone number. The representatives will use this information to contact you.
Step 2 - Interact with a Chenoa Fund Representative
Most people hate cold calls, and with good reason. Most importantly, they often catch recipients off-guard or in the worst moments possible. After all, they are simply unsolicited sales pitches involving people who have never interacted.
But don't worry. Chenoa Fund representatives will only contact you via email or phone when consultation is necessary. Since CBC Mortgage Agency doesn't originate loans, they have no reason to make sales call. Therefore, when they contact you, pick up or respond without fear.
Chenoa Fund's Tips to Buying a Home You Can Afford and Will Love
Chenoa Fund advises borrowers to use the following hacks to ensure they purchase homes they can afford and will love:
Partner with suitable real estate agents - According to Chenoa Fund, borrowers need to partner with real estate agents who know their needs, preferences, and pain points. Why? Such professionals can help borrowers find a property that fits their lifestyle and budget.

Pick a reputable mortgage company - Borrowers that choose reputable mortgage companies often get the best terms and rates. That is why Chenoa Fund advises participants to do their homework well.

Prepare for future challenges and changes - The golden rule here is to prepare for the expected and unexpected. Remember, challenges will likely crop up in the future and might affect your finances and budget. So, preparing beforehand is crucial.
Acai Bowls - Where to Get the Best in Union County, Florida
Do you love acai bowls? If yes, check out the following spots near Union County:
Big Island Bowls
Big Island Bowls is in Newberry. This charming city is known for numerous attractions, including the world-famous Bouncin Big, Dudley Farm Historic State Park, and more.
When you visit this town, pop into Big Island Bowls and try their Classic Acai Bowl, Aloha Bowl, Maui Bowls, or anything else on the menu.
Clean Juice
St. Augustine is a popular favorite destination in St. John's County. It's home to historical icons, pristine beaches, and play parks. What's more, it's easily accessible from Union County!
If you and your loved ones decide to visit the enchanting St. Augustine, ask the locals to direct you to Clean Juice St. John. You will love their acai bowls, sandwiches, salads, and more.
Nekter Juice Bar
Nekter Juice Bar is Gainesville's pride and joy. They prepare some killer hand-crafted acai bowls filled with natural, nutrient-rich ingredients.
Nekter Juice Bar allows customers to customize their orders as if that isn't enough. So, when you decide to scour Gainesville after moving to Union County, drop by this establishment and check out what they offer.
The Jungle Bowl
The Jungle Bowl is in Jacksonville, another city many Union County residents visit regularly. Why? It is home to the most extensive urban park system in the United States.
After an exciting day checking out Jacksonville's thrilling urban park system, refresh in the Jungle Bowl. You can start with their Classic Acai Bowl, then move up to other options, including the Pitaya Dragon Bowl and Build Your Bowl.
Fla Juice & Bowl
Fla Juice & Bowl is yet another quaint hidden jewel in Jacksonville. This restaurant and the Jungle Bowl are among the most popular spots in the entire region.
If you visit it, don't let their many acai bowl options fluster you. Pick and try them out at your own pace; you won't regret it.
Get Down Payment Assistance Today
Now that you are familiar with Chenoa Fund, its eligibility requirements, and everything in between, you can apply for down payment assistance from the program and use it to buy a good home in Union County.
Don't forget to use the tips outlined by Chenoa Fund to increase the chances of successfully transitioning to homeownership and enjoying the leap.
Choose Your County for More Chenoa Fund Information