Chenoa Fund Down Payment Assistance Program in Volusia County, Florida
Phil Ganz
/
9 Min Read
/
Feb 04, 2023
Besides beaches, various other factors make Volusia County one of the best places to live. These include friendly property prices and proximity to other famous attractions in the Sunshine State. The question is, would you like to live here?
If your decision to buy a home in Volusia is hampered by an inability to afford a down payment, we may have a solution for you - the Chenoa Fund Down Payment Assistance (DPA) Program.
Read on to discover more about this program, including what it entails and its eligibility requirements.
What is the Chenoa Fund?
Chenoa Fund is an affordable, national down payment assistance (DPA) program offered by a subsidiary of the Cedar Band Corporation known as the CBC (Cedar Bank Corporation) Mortgage Agency.
Like other DPAs, The Chenoa Fund Down Payment Assistance program was introduced to help address the mortgage and housing affordability issues in the States.
The housing situation in the US has backed many first-time homebuyers into the priced-out corner and threatened to keep them there for a long time. What are the causes of the crisis and all its minion consequences? Housing supply shortages, skyrocketing listing prices, and stagnating wages.
Solutions like the Chenoa Fund are a godsend to millions of Americans who can't afford decent housing. Although this DPA and other similar programs aren't a cure-all for all possible obstacles to homeownership, they are vital in helping many people overcome perhaps the most significant hurdle- the down payment.
With that in mind, the Chenoa Fund DPA assistance program is primarily for creditworthy individuals with incomes that are either low or moderate. That means it isn't for every Tom, Dick, and Harry; without credit worthiness, this may be out of reach.
Available Chenoa Fund Down Payment Assistance Programs
The Chenoa Fund DPA platform avails three different products to eligible borrowers:
Chenoa Fund DPA Edge - Soft Second Product
As the name suggests, Chenoa Fund DPA Edge Soft Second product is a 'soft second' mortgage solution.
A soft second mortgage is sometimes called a silent second mortgage. Simply put, a soft second mortgage is a separate subordinate loan that a borrower can take out when they need help covering different expenses associated with a primary mortgage, including down payment and closing costs.
This soft second Chenoa Fund product is very popular with low-income individuals. Why? The funds available for down payment assistance are forgivable, so borrowers aren't required to pay them back. But there's a catch.
A Chenoa Fund soft second loan can only be forgiven after 36 consecutive timely payments.
The Chenoa Soft Second Product is available to borrowers in Volusia County who:
Have 620 minimum credit score.

Have a qualifying income that doesn't exceed 115% of Volusia County's median income.
Chenoa Fund DPA Edge - Repayable Second Product
Compared to Chenoa's Soft Second Product, which offers borrowers a no-payment second mortgage, the repayable second product is, well, repayable.
The other feature that makes this option unique is its guidelines allow borrowers to pay off the loan at any time within the stipulated period without incurring any penalties. Plus, two different terms are available - 10 years and 30 years. A 10-year term has no interest, but borrowers who choose the 30 years have to pay 5% interest.
What do you need to qualify for a Chenoa Repayable Second Product loan?
Meet FHA (Federal Housing Association) guidelines.

620 or over credit score.

Qualifying income not less than 115% of Volusia County's median income.
Chenoa Fund Rate Advantage Program
The Chenoa Fund Rate Advantage Program offers down payment assistance to participants with FHA 1st mortgages.
Borrowers that opt for this product can either receive 3.5% or 5% assistance and use the funds to cover prepaid items, the down payment, closing costs, or all three.
Qualification requirements for the Chenoa Fund Rate Advantage Program include:
640 or above credit score.

Qualifying income less or equal to 115% of Volusia County's median income.

50% or less debt-to-income ratio.
An Overview of Chenoa Fund's Down Payment Assistance
Generally, the Chenoa Fund DPA program offers eligible applicants and prospective homeowners up to 3.5% of the purchase price. These funds are for low and medium-income individuals that need help covering down payments.
The good news is that borrowers with a 580 and above credit score can put down at least 3.5% by the FHA. So, if your credit score is at or above 580, you can use the 3.5% assistance the Chenoa Fund program provides to cover the entire FHA down payment.
But after using the Chenoa Fund program to put down the required amount, you may have to cover other expenses, including closing costs, out of pocket.
Previously, the Chenoa Fund Program offered down payment assistance to borrowers with FHA and conventional Fannie Mae conventional loans. But the situation has changed.
Chenoa Fund recently announced a temporary suspension of conventional down payment assistance programs. It took effect from April 6th, 2020. The program is yet to specify when the adjournment will cease, so it's still active.
Why did Chenoa Fund suspend conventional DPA programs? The platform stated one reason - Fannie Mae's forbearance policy.
Participants can only use Chenoa Fund DPA assistance with FHA loans. The program may start supporting conventional loans again in the future, but that will only manifest when Chenoa Fund lifts the temporary suspension.
Is Chenoa Fund Available in Volusia County?
Chenoa Fund is available in the State of Florida. What does that have to do with Volusia County, you may ask? Simple. Volusia County is in the eastern part of Central Florida.
So, yes, Chenoa Fund is available in Volusia County. Chenoa Fund is available in all US States except New York. Therefore, if you were previously misled into believing that this program caters to participants from all 50 states, the truth is it's not.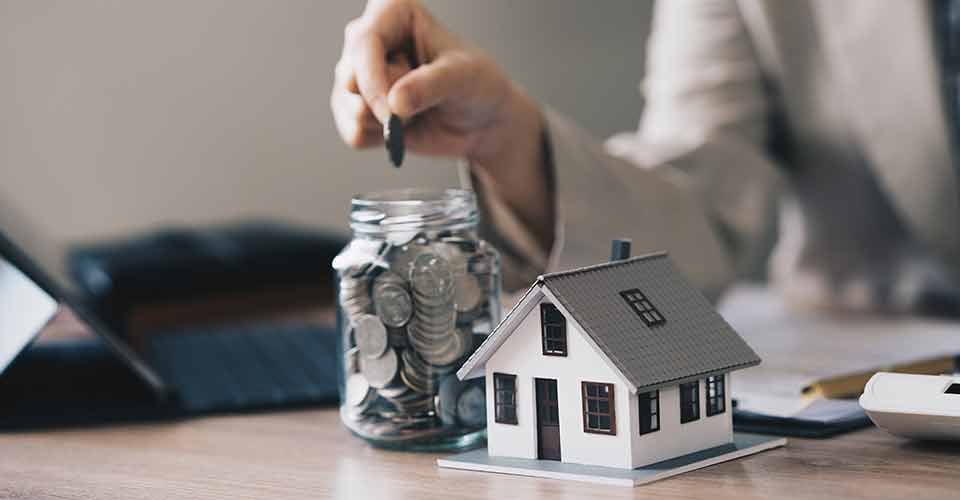 Chenoa Fund DPA Eligibility Criteria for Applicants in Volusia County, Florida
Here's an overview of Chenoa Fund's eligibility requirements for Volusia County residents:
Minimum Credit Score
Most financial lenders use your credit history and score to get a rough idea of what to expect of you. A high credit score raises your standing by indicating that you have managed credit well in the past and are highly likely to do so in the future.
Moreover, your credit score can help an institution get a rough idea of your possible credit record and use it to set applicable terms and rates.
With the above in mind, Chenoa Fund requires applicants to have a minimum credit score of 600. So, check your score before submitting your application.
Income Limits
An impeccable credit score isn't the be-all-end-all for most financial institutions. Although it shows your creditworthiness, it doesn't explicitly prove that you'll be able to cover the required monthly payments. Why?
However, Chenoa Fund doesn't prioritize AMI limits or dismiss applicants for failing to meet specific requirements. But the best pricing is available to borrowers below 135% area median income (AMI).
Do you know what your AMI is? If you don't yet, do the following:
Visit the Housing Unit Department's Income Limits site
Select the appropriate fiscal year
Click the 'Click Here for FY XXXX IL Documentation' button
Pick your state (Florida)
Select Volusia County
Hit the 'View County Calculations' button
Multiply the results by 135%
Once you've determined Volusia County's AMI, compare it with your income.
Qualified Groups
Generally, the Chenoa Fund DPA program's primary objective is to make homeownership more than a rosy dream for two groups; first-time homebuyers and low and moderate-income individuals.
HUD (Housing Unit Department) defines first-time homebuyers as people that fall under any of the following categories:
Individuals who didn't own any principal residences three years before their current home purchase efforts.

Single parents who used to own property with their ex-spouses.

Displaced homemakers who previously owned with their spouses.

Homeowners who have only owned primary residences that haven't been affixed permanently to a permanent foundation.

Individuals that owned homes that didn't comply with the model, local, or state building codes.
On the other hand, low to moderate income may be defined differently, depending on area living cost indices. But generally, it refers to income levels around 80% of a specific area's median income.
That being said, Chenoa Fund DPA loans are solely for low-income individuals and first-time homeowners. Anyone can apply for down payment assistance from the Chenoa Fund program, provided they meet all eligibility requirements.
Residency and Property Type
Chenoa Fund DPA is only available for primary residencies.
According to the Housing Unit Department, principal or primary residence refers to a property the owner occupies for the better part of a calendar year. So, if you plan to use this solution to finance the purchase of a home you plan to live in throughout, you are in the clear.
The property types supported by the Chenoa Fund DPA program include:
Single-family residences (SFRs)
Planned unit developments (PUDs)
Townhomes
Attached and detached properties
Modular homes
Chenoa Fund DPA Application Process
If you meet all qualification requirements and are ready to apply for a Chenoa Fund DPA loan, follow this procedure:
Step 1 - Find an Approved Lender
Not all financial institutions support the Chenoa Fund Down Payment Assistance Program. How? If you want to seek funding from Chenoa, you find an approved lender.
First, visit the Chenoa Fund site for approved lenders and fill out the form. It requires you to key in various details, including full name, city, email, street address, state, and phone. Then, select a preferable callback time and hit the 'Request Callback' button.
After submitting personal info, a Chenoa Fund representative will call or email you. The representative will direct you to approved lenders in your area. It will not be a sales call but a consultation, so there's no reason to dodge it.
Step 2 - Submit the Required Documents
Once you have found an approved lender, discussed financial goals, and agreed accordingly, the lender may request certain documents. When that happens, submit everything required and ensure every detail is error-free and precise.
Tips for Getting Approved by Chenoa Fund and Affording Your First Home
If alternatives like saving for many years or borrowing finances for a down payment are out of your reach or simply unfitting, getting Chenoa Fund DPA approval should be a top priority.
Sadly, your application may be rejected by a Chenoa-approved lender if you don't meet specific requirements. But the good news is that you can lower the chances of that mishap by doing the following:
Work on Your Credit Score
If your credit score is below 600, work on it. Applying for Chenoa Fund DPA with this tally will likely end in failure and heartbreak.
Several hacks can help you build and improve your credit score fast. First, try making strategic payments on your credit card balances. Additionally, ensure you clear all bills on time; late payments will hurt your score.
You can also bolster your credit score by catching up on past-due payments, reviewing your credit reports, and reporting any errors.
Follow the Right Procedure
It goes without saying that following the correct procedure, step by step, increases the chances of getting a loan.
For instance, if you want to source funds from Chenoa's DPA program, you must find an approved lender first. If you skip that step and instead download forms from the internet, fill them out, and submit them to a random institution, you are doomed to fail.
Do the Math and Research Your Options
Knowing you qualify for Chenoa Fund DPA is just the beginning. If you want to use the Chenoa Fund program to buy a home that you can afford and will grow to love, pay attention to other factors.
Buying the best home starts with crunching the numbers and researching extensively. Several online mortgage calculators are available on the internet. If you need help ascertaining the mortgage you can afford, use them.
Most importantly, talk to mortgage and real estate experts. They will help you tackle anything essential, including market research.
Do You Love Acai Bowls? Where to Get them in Volusia County, Florida
Health and wellness fanatics have been touting their benefits for a long time, and rightly so. Acai bowls have been in the spotlight for some time now. After all, these delicacies are nutrient-packed, rich in antioxidants, and high in calories.
If you love Acai bowls as much as we do or would like to try them, check out the following spots in Volusia County:
Mason Bar
Mason bar is a beautiful spot located in Volusia County. It serves exquisite acai bowls, including octopus acai containing spinach, kale, bananas, blueberries, lime, and ginger, and pitted acai with strawberries and bananas.
Besides Acai Bowls, you can enjoy other treats in Mason Bar. These include frozen pops and juices like liquid sunshine, sun fire, merman gills, mermaid kiss, and sea star.
Buddha Bowl
The acai bowls served in Buddha Bowls are to die for. This local favorite sits in downtown DeLand, Volusia.
As the name suggests, Buddha Bowl is renowned for its super fresh products and friendly services. Their acai bowls are enchanting and delicious and carry different fruits and granola.
Don't take our word for it. Drop in and try the new hatter's bowl with banana, maple syrup, avocado, coconut milk, and spinach base whenever you are in Volusia County.
GoJuice
GoJuice is another restaurant selling all sorts of healthy foods in Volusia County, including acai bowls.
This establishment offers made-to-order, all-natural delicacies you can enjoy after moving to Volusia. And if you'd like to get a granola bowl or sip a specialty coffee now and then, you'll be glad to know that they are also on GoJuice's menu.
First Watch
Volusia residents associate First Watch in Port Orange with ideal breakfast options. This spot isn't a hole in the wall but a big restaurant with plenty of tables, ample sitting space, and a good feel. So, it will do if you like enjoying your dishes in a quiet, well-set restaurant.
Acai bowls are plenty in First Watch. But you order other dishes, too, including omelets, iced tea, chimichangas, and fresh-squeezed beverages.
Shape Up Ormond Beach
Do you go wild for acai bowls, healthy shakes, energizing teas, and good vibes? If yes, Shape Up Ormond Beach is a must-try.
Shape Up Ormond Beach is a smoothie & juice bar in Ormond Beach, Volusia. It's a favorite for locals and visitors searching for healthy meals and good vibes. Most patrons frequent it after workout sessions.
Key Takeaways
If you need help covering the down payment for a home, the Chenoa Fund DPA program is worth trying. If, from everything we've outlined above, Chenoa sounds like a suitable solution, go ahead and submit your application.
Don't forget to check out the places listed above when you feel like gouging yourself with an acai bowl or two.
Choose Your County for More Chenoa Fund Information