Chuluota, Florida: An Affordable Place to Live
Phil Ganz
/
8 Min Read
/
Apr 11, 2022
Chuluota, Florida, has undergone quite a transformation over the past decade. It was once an unassuming little suburb in Central Florida with the lowest average median income and unemployment rate in Florida. Fast forward to today, and Chuluota has become one of the fastest-growing places in the country, with new businesses springing up everywhere.
(Mar 20, 2023)
Its unemployment rate has gone high, with more jobs available than qualified applicants to fill them. Whether you're looking to move or learn more about the city your family has called home for generations, you'll discover that Chuluota, Florida, has many interesting things to offer.
Situated right outside of Orlando and near beautiful Lake Jessup, it's an ideal place to live if you want to be close enough to major attractions and metropolitan areas while maintaining the ease and relaxation of small-town living. Here are some of the most intriguing things you need to know about Chuluota, Florida.
Benefits of Living in Chuluota, FL
Chuluota, FL, may be relatively small, but it has plenty to offer its residents. Chuluota's appeal is undeniable, from an excellent school system to a large community of friendly people. Even if you're not originally from the area, you'll be proud to call it your home. The following are just 10 of the many benefits that living in Chuluota can bring you and your family.
1. Good School System
Let's start with education. It's a well-known fact that Florida is one of the best states for education. Whether it's day-scholar or boarding institutions that you seek for your children, you'll find multiple of them in Chuluota, Florida. The Seminole County education system is considered one of the best in Central Florida, and there are also plenty of college opportunities within reach.
The school system for elementary and high school students is impressive here. You don't have to worry about paying top dollar for your child's education. Several nearby public schools provide students with a rigorous and enriching experience while keeping tuition costs affordable. If you want an even more customized academic background, several private schools are nearby, including some focused on specialized educational programs like STEM or religious instruction.
2. Chuluota is a Tax-Friendly City
Chuluota, Florida, should be at or near the top of your list if you're looking to make your home in a tax-friendly environment. The state doesn't have an income tax. If you make money through your job—like most of the residents do—you won't pay Florida taxes on those wages.
Florida also doesn't levy an inheritance tax or capital gains tax, and it has an exemption for inventory or livestock tax. As a result, Florida businesses can invest more money into growing their businesses than would be possible in other states. This is especially good news for small-business owners looking to invest in new equipment and software.
3. Excellent Healthcare System
The city boasts an award-winning healthcare system that includes several urgent care centers, physician practices, and hospitals. Residents in Chuluota can access excellent healthcare and medical resources at affordable prices or using their medical insurance. The city has a brand new hospital equipped with state-of-the-art equipment and a team of highly trained medical professionals. The emergency rooms are open 24/7, making it easy for residents to seek treatment for urgent health issues any time of day or night.
There are also several doctors and other healthcare professionals specializing in different areas around the city. If you're looking for top-of-the-line doctors and professional medical care, you'll find it in Chuluota. There are also several leading research hospitals nearby if you'd like to make a career out of medicine. No matter what sort of ailment you might have or what sort of specialized care you require, finding a solution is just around the corner.
4. Safety
The city has been consistently ranked among one of Florida's safest places to live. If you want to stay safe while living in Chuluota, then don't worry because you will always have a police officer in your neighborhood who can ensure your safety and security. Local law enforcement will be happy to help you if you feel threatened or afraid of your safety.
Having a secure place to live is one of the things that residents in this area value. Chuluota has an impressively low violent crime rate compared to Florida's average crime rate—and against cities with populations between 20,000 and 50,000 people. This means you can feel safe when you walk down your street at night or even leave your doors unlocked while on vacation.
5. Affordable Housing Options
Whether you're looking to buy a house or apartment, there are tons of affordable options available in Chuluota. There are even affordable housing opportunities within walking distance to local amenities and shops. If you're looking to save money while building your wealth, Chuluota is a great place to start. Whether you're a single person or a family with young children, you'll afford at least some type of property to fit your budget and lifestyle. This is especially helpful if you plan on staying for an extended period.
Chuluota, Florida, offers numerous houses for sale and rent that won't break your budget. Look for homes under $200k or rent a lovely apartment near one of its beautiful neighborhoods. With so many real estate choices available at different price points throughout town, you can find a home to fit your needs and budget.
In addition to lower home prices than other cities in the Sunshine State, another benefit of living in Chuluota is its quiet neighborhoods. Beautiful homes and clean streets make a difference for families looking to settle down. Enjoy strolling around or bike riding with your kids without worrying about busy roadways and the big-city hustle and bustle.
6. Entrepreneurship Opportunities
Chuluota is a great place for new business ideas and entrepreneurship. This close-knit community boasts several resources and opportunities for those who want to start their own business or work for themselves. The relatively low cost of living in Chuluota means lower overhead for new ventures.
With only 2629 residents spread across 2.46 square miles (6.371 km²), there are many opportunities to start a new business. There are no zoning restrictions and low property tax rates that make setting up shop in Chuluota a breeze. Numerous kinds of enterprises have started here over the years since there's a great deal of flexibility regarding marketing limitations and development potential.
7. Convenient Transportation Options
When living in Chuluota, Florida, you'll notice that the city has multiple ways to get around. From buses to bicycles to Uber, if you're looking for a way to get around without your family car, you have a variety of options available. The bus system is efficient and quick, meaning you can hop on and be at your destination quickly without worrying about traffic or road conditions.
If you're feeling particularly adventurous and like getting to know your neighbors, there are plenty of walking and biking opportunities. And if you don't want any of these options, no problem. You can still drive wherever you need or want.
8. Restaurants and Shopping
With so many great options within an easy drive from your Chuluota home, you'll never get bored with dining out. Whether you want fine-dining in an excellent restaurant or tasty pizza delivered right to your door by Domino's Pizza, you can always find a delicious meal to satisfy your cravings. And when it comes to shopping for yourself and your home, you'll find all kinds of local stores and boutiques.
Chuluota, Florida, has a long list of restaurants, shops, and other business establishments. Most have websites you can browse through before visiting to ensure they have what you're looking for. There are also numerous parks and recreational facilities available in the area. You'll never run out of things to do in Chuluota.
9. It's Quiet and Relaxed
If you're looking for a sense of calm when you come home after a long day at work, living in Chuluota might be perfect for your lifestyle. With fewer than 3,000 residents (as of 2022), it's small enough to provide an easygoing lifestyle but large enough to have everything you need nearby. It's also ranked one of Florida's least stressful cities. There's more of a laid-back coastal vibe that allows you to enjoy every moment. And with multiple public and private parks and green spaces nearby, it's easy to find a relaxed place to unwind.
Additionally, with more than 300 days of sunshine each year and a climate that feels like you're on vacation 24/7, Chuluota offers year-round enjoyment. Summers can be hot and humid but fall through spring is pleasantly warm with an average high temperature of 86° Fahrenheit. Winter is mild, with temperatures averaging 49° Fahrenheit. Spring is one of Florida's most beautiful seasons, making it a great time to visit or stay in Chuluota.
10. If You're Looking for Nightlife, It's There
If you're looking for a little more excitement on your night out, you'll find it in Chuluota, Florida. You can enjoy nightly live music at your favorite local bar or take a short drive for some big-city action. You can hit up Orlando or Winter Park or enjoy any number of venues that are just a quick trip away. The shops are open late and there's always something to do.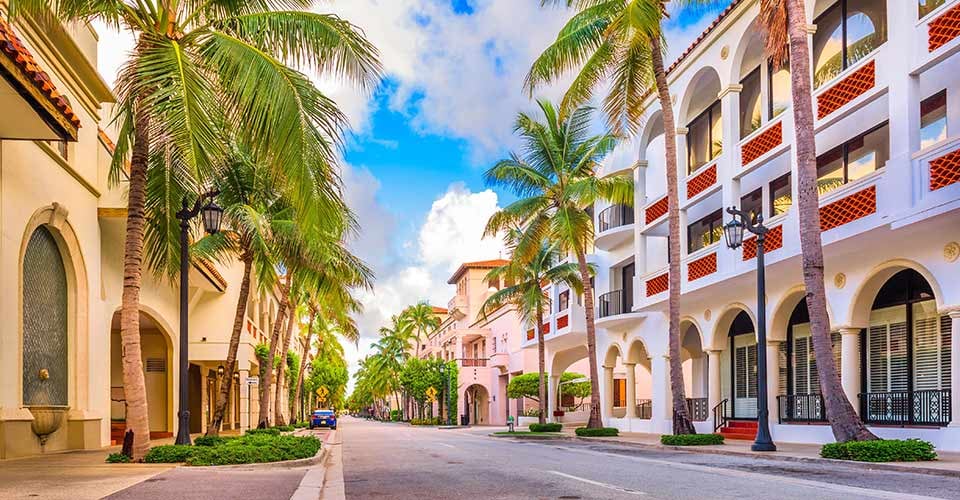 Interesting Things to Do in Chuluota, FL
Chuluota, FL, is a great place to live if you're looking to be in the middle of everything. While the city itself isn't huge, you'll have plenty of entertainment and fun things to do when you visit or decide to move there permanently. There are so many fun activities, whether it's golfing, playing at the local beaches, or even shopping, that you'll never be bored when living in this city. Take a look at some of the top things to do in Chuluota, Florida.
1. Visit Nature Preserves
The beauty of a nature preserve is that it's beautiful for everyone. Explore scenic trails, learn about wildlife and watch birds with your kids at one of Chuluota's many nature preserves. With such a wide variety of wildlife and habitats, it's no wonder that Florida is famous for its nature preserves.
Whether you're looking for alligators or native parrots, there are countless wildlife reserves and parks that you can visit throughout your stay. From Chuluota Wilderness Area to Wekiwa Springs State Park, Lake Mills Park, Black Hammock Wilderness Area Econ River Wilderness Area, or Flagler Trail - Snow Hill Trailhead; check out what those nature preserves have in store!
2. Go to the Beach
Whether you choose to stay at a beachfront resort or bring your tent, you'll find a perfect space at one of the beaches in or around Chuluota. Each has its unique atmosphere and will offer something for everyone. For more adventurous folks, rent a boat for an afternoon or take surf lessons. More laid-back vacationers will enjoy simply laying out on sun loungers, soaking up some rays, and reading a book under a big umbrella.
3. Visit Museums
The museums in Chuluota are fantastic places to spend hours without feeling bored. There are many interesting and culturally rich items on display that you will surely get your fill. These museums also have some of the best collections of antiques, artwork, and figurines. Visiting with your family or friends creates a great way for everyone to learn something new and grow together as a unit. They can also be an excellent place to meet new people with similar interests. Below are the nearby museums:
Oviedo Preservation Project
Oviedo Historical Society
University of Central Florida Arboretum
Geneva Historical and Genealogical Society
Museum of Geneva History
Coalwood Historical Society
Fort Christmas Historical Society
National Vietnam War Museum
Historic Village at Goldenrod
Central Florida Veterans Memorial Park
4. Visit an Amusement Park
Visiting amusement parks is one of the fun things to try. From adrenaline-inducing to relaxing games, there's plenty of entertainment for everyone. Chuluota is close to some of Orlando's most popular amusement parks, including Walt Disney World and Universal Studios Florida amusement parks.
Whether you're into roller coasters or mini-golf, you'll find a fun thing to do at any of the nearby parks. For a more relaxing time in Chuluota, visit SeaWorld and enjoy its marine life exhibits. There are also opportunities for amusement-park lovers at smaller parks such as Fun Spot America and Gatorland.
5. Treat Yourself at a Spa or Salon
There's nothing quite like a trip to a spa or salon to make you feel like a new person. Take a few hours out of your day and have someone else pamper you. You'll get over any stress and leave feeling energized and refreshed. Find out about any specials available that day. If no promotions are happening at that particular establishment, see if they offer gift certificates or coupons. You could also be strategic about it and call ahead of time to find out what services they offer.
6. Participate in Local Events
One of the best ways to meet people and form new relationships is joining community activities. If you're not interested in sports or social clubs, don't worry. There are plenty of local events in Chuluota that happen all year long. There's always something fun going on, from festivals and concerts to parades and marathons. Join your neighbors in supporting these local events. It's a great way to get involved with your community while also having a good time.
For example, if you like crafts and arts, there are crafting classes for nearly everything under the sun. These classes give participants a chance to come together, learn from experts and share their love for certain hobbies with like-minded people.
The community can get together at these events for a good time, and if you plan it right, you may even meet someone there that might be willing to become a new friend or more. Go out and explore all of your options. There's something for everyone in town. Be sure to check back often as events are always being added, changed, or deleted by their organizers.
Bottom Line
Chuluota, Florida, may not be the biggest town in America, but this small city in Seminole County has been cited in several lists as one of the top places to live in The Sunshine State. If you're looking for an affordable place to live with lots of things to do and see, Chuluota, FL, might be the perfect place to call home. The city has various attributes that make it stand out from other American cities, including its affordable housing, diverse cultural opportunities, and multiple activities available year-round to keep you active, entertained, and healthy.
Interested in learning about becoming a resident in Florida or moving there? Read more.