Dr Phillips, Orlando: A Popular Relocation Destination
Phil Ganz
/
8 Min Read
/
May 10, 2022
(Mar 25, 2023)
Despite being in the middle of major tourist hotspots, Dr. Phillips is removed, quiet, and very exclusive. Its population of 10,488 mostly consists of wealthy retirees, families, and young professionals working at various tourist destinations in the region.
On paper, Dr. Phillips Orlando is the perfect Florida suburb for many reasons. It has lakefront and golf-front properties, a booming real estate market, and great connections to major roadways. Let's take a closer look at what this captivating suburb in Central Florida has to offer.
History
The suburb is named after Dr. Philip Phillips, a citrus grower, and philanthropist with a medical degree from Columbia University.
At one point, it is said that Dr. Phillips owned over 5,000 acres of citrus groves in this area. He also played a major role in modernizing processing and packaging techniques for orange juice.
Dr. Phillips' name currently resides in the Citrus Hall of Fame, into which he was inducted in 1986. His impact on the small suburb resonates in his donations to the community. In fact, his original home is now a bed and breakfast and event venue.
The Doctor Phillips Center for the Performing Arts in downtown Orlando is also named in his honor.
Transit
According to this website, the cheapest way to quickly get to Dr. Phillips from Orlando is to drive. It's a journey that takes approximately 13 minutes and costs between $1 - $2 in gas consumption.
However, there are other affordable ways to get to Dr. Phillips quickly. For instance, the suburb is served by a Line 21 bus, and tickets are only $2. Even though the trip by bus takes roughly seventy minutes, it's still the preferred method of transport for most locals.
Buses are the cheapest, widely available form of travel from Orlando to Dr. Phillips. Approximately 228 buses make regular trips to and from the suburb every week. Taxis are also available at $30 - $40 for the 10-mile trip.
Getting around Dr. Phillips tends to be easy if you have a car. Dr. Phillips has direct connections to some of the biggest roadways in Orange County. They include Florida State Road 482 (Sand Lake Road), International Drive, and Interstate 4 (I-4). These direct connections make traveling to and from the suburbs quick and painless, especially since roads rarely get backed up.
To sum it up, Dr. Phillips is highly accessible by road, whether you're commuting daily from Orlando or traveling from nearby Tampa. Its great infrastructure, which is a direct result of the nearby tourist activity, gives the locals clear routes extending in all directions.
Real Estate
The majority of Dr. Phillips residents own their homes. The suburb's real estate market comprises a healthy mix of luxury properties and affordable family homes. Only 22% of the community is made up of renters, and the median rent amount is $1,982.
The median home value in Dr. Phillips is $366,900, but it can be over $1,000,000 for luxury properties built on the shores of lakes or multi-acre golf courses.
Truly, there is an air of luxury in some sections of the suburb, which feature multi-million-dollar mansions on the shores of some of Orlando's greatest lakes. A good example is Bay Hill, an affluent neighborhood located along the Butler Chain of Lakes.
It is evidently a real estate market that favors the wealthy, so most people who relocate here are retirees and highly successful professionals. You can still find affordable apartments to rent in this neighborhood.
Job Market
The median household income in Doctor Phillips Orlando is $105,714. This little suburb earns more income than 92.8% of American neighborhoods. Dr. Phillips is considered one of the 15% highest-income neighborhoods in the country.
There is no shortage of employment opportunities owing to the suburb's position in relation to downtown Orlando and the theme parks, which tend to be busy all year round. Jobs range from part-time warehouse gigs paying $17 per hour to real estate jobs with yearly earnings of up to $270,697.
There is significant demand for a young, skilled workforce to serve the affluent residents in various capacities. The most thriving industry, tourism, and hospitality, currently hires most of the working locals in Dr. Phillips.
Remember that a large portion of the population comprises retirees and wealthy individuals who don't necessarily need to work. As such, there are often open positions to fill, especially in downtown Orlando, which is crammed full of tourist destinations in need of customer service employees.
Residents
Dr. Phillips boasts of an ethnically-diverse LGBT-friendly community. Over half of its population (approximately 52%) is over 45 years old, while 30% is aged 18 – 44 years old.
Children and teenagers make up 19% of Dr. Phillips's community, suggesting that it is a great environment for raising families.
Most of your neighbors will be highly educated individuals, as only 5% of the community has less than a high school diploma. In contrast, 79% of the residents of this suburb have at least a college degree, with many of the older working professionals reaching Masters and higher education levels.
There is also notable economic diversity in Dr. Phillips, which means there is not too much of a difference between the highest-earning and lowest-earning members of the community.
People are generally friendly and neighborly, and the only time you'll see a strange face is when there are tourists around, which is often.
Police Presence
Dr. Phillips is largely crime-free due to the good police presence. Patrol cars frequently drive into the suburb, and the local police seem to have a handle on the little crime that does take place from time to time.
Crime statistics from Dr. Phillips are a little murky owing to a lack of data. However, most residents agree that the former citrus grove is a safe place to be due to constant monitoring by the Orlando PD.
Cops are always on hand to assist citizens, and they respond fast to emergencies. The clear roads help a lot. Anyone in distress can get help in a matter of minutes from nearby patrol cars since traffic is rare, and therefore access to all areas of the suburb is expedited.
The friendly people of Dr. Phillips don't often need police intervention in their day-to-day. Still, should you need emergency services, you can rest assured that the cops, paramedics, or firefighters will always arrive promptly.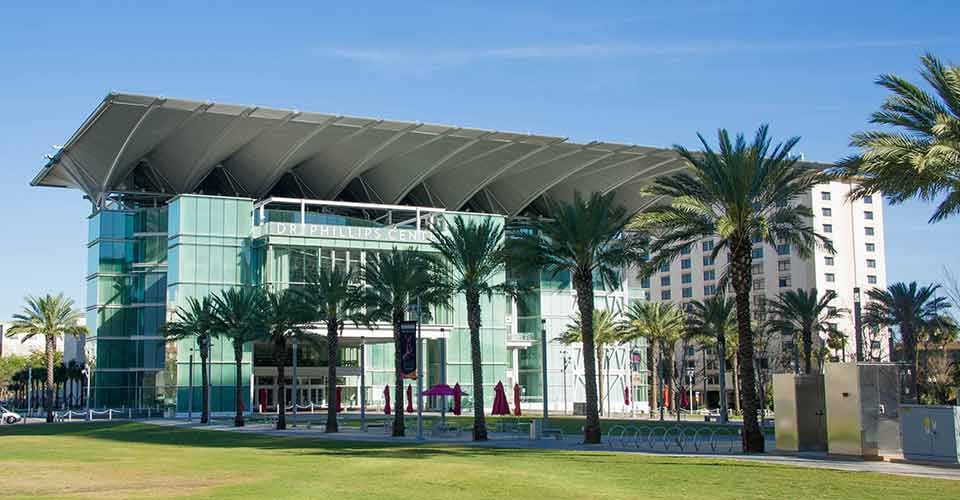 Things to Do in Doctor Phillips, Orlando
It's no secret that Dr. Phillips lies between two major tourist hubs. In fact, the whole region is a tourist hotspot of sorts. Aside from Universal and Disney theme parks, there are numerous restaurants to explore, including the world-famous collection of eateries along "Restaurant Row."
Restaurant Row is a stretch of upscale and casual eateries on Sand Lake Road. This stretch contains Orlando's finest fare and connects locals to the surrounding theme parks and the scenic International Drive.
This popular stretch of highway is home to world-class establishments serving steak, seafood, or surf 'n' turf. It features nationally-recognized restaurants like Ruth's Chris Steak House, Ocean Prime, and Eddie V's Prime Seafood.
Restaurant Row is also home to acclaimed international cuisine from Michelin-star restaurants. Places like Seasons 52, Dragonfly Robata Grill & Sushi, and The Melting Pot are upscale locations where Dr. Phillips residents can wine and dine in style.
Even if restaurants are not your thing, you shouldn't write Dr. Phillips off. The location is a stone's throw away from major theme parks like Universal and Disney. There is plenty to do, eat, and shop at these locations.
Locals also have quick access to the monstrous Orlando-based water theme park, Volcano Bay. Deep in the heart of the Universal Orlando Resort, the attraction is a place you'd enjoy visiting on the weekends for fun water games, food, and attractions.
Many locals prefer to spend their free time in Downtown Orlando, a thriving hub of historical buildings and modern attractions that often goes overlooked due to the nearby theme parks.
Downtown Orlando gives stunning views of Lake Eola. There are tons to do in the city, including visiting ballet performances and seeing vintage car collections. There is also a rich assortment of bars, restaurants, and nightclubs. As a matter of fact, this is the heart of Orlando's booming nightlife, a place where locals can let loose away from the hustle of tourist-filled theme parks and attractions.
Don't forget that this location is also home to the Amway Theater, where many locals go to watch the Orlando Magic play against national teams. Your weekends in Doctor Phillips Orlando will be packed full, to say the least.
Reasons to Move to Doctor Phillips, Orlando
Some of the main reasons that makes Doctor Phillips, Orlando one of the best places to relocate, includes:
Connected to Several Major Routes
Dr. Phillips is well-serviced by major roadways. Traffic jams are few and far between, and the roads are generally in top condition. This explains why driving is the cheapest and fastest form of travel.
It has direct access to the I-4, which cuts through Central Florida to Tampa. Living here also puts you close to the International Drive, the stretch of road that is home to SeaWorld, Walt Disney World, the giant Ferris wheel at ICON Park, Orlando's convention center, and several premium malls and restaurants.
Commuting to and from Dr. Phillips, particularly if you're headed to Downtown Orlando, is facilitated by the Florida State Road 482, otherwise known as the Sand Lake Road. This road makes the 10-mile trip back and forth smooth and incident-free. In fact, many of the residents rely on it to get to work every day.
Close to Multiple Tourist Destinations
World-famous tourist destinations surround Dr. Phillips. It is just over 16 miles away from Walt Disney World, 9 miles from Universal, 9.3 miles from Volcano bay, and 10.5 miles from downtown Orlando, home of the Dr. Phillips Center, where musicals and opera show reign supreme. Restaurant Row is on Sand Lake Road, and the area's lakes are easily accessible by multiple roadways.
Relocating to Dr. Phillips puts you within reach of famous tourist hotspots and stunning natural features ready for your exploration.
Has Several Lakefront Properties
Dr. Phillips is in the Southwest part of Orlando, a place with a famous collection of lakes such as Spring Lake, Little Sand Lake, Big Sand Lake, and the Butler Chain of Lakes.
It is one of the few locations in America with pristine lakefront and massive golf-front properties. Anyone moving to Dr. Phillips in search of a luxurious home finds them in abundance. One of the area's most affluent neighborhoods, Bay Hill, situated next to the Butler Chain of Lakes, offers an assortment of luxury homes with private lakefronts.
The level of luxury achieved at Dr. Philips is not too common these days, which is why it is the ideal place for retirees and young professionals with families to relocate to.
Even with luxury properties costing millions, these prices are comparatively low to the costs of living in places like Los Angeles, even though they offer the same level of privacy and exclusivity.
World-Class Cuisine
Locals will tell you that you've not experienced Dr. Phillips until you've tried Eddie V's. The location is one of the best for surf 'n' turf, offering a diverse seafood and steak menu and a gorgeous cocktail lounge with live jazz music.
Eddie V's is one of four 5-star Michelin restaurants on Restaurant Row. The other three, Seasons 52, Chatham's Place, and Fleming's Steakhouse are nearby and offer world-class fine-dining experiences.
This world-renowned location is frequented by food reviewers and connoisseurs worldwide and is also home to iconic chef Gordon Ramsay's Fish & Chips Dine-in Cafe.
The quiet Dr. Phillips suburb is within a stone-throw distance of some of the world's best cuisines, and that is reason enough for most people, especially those in search of a finer lifestyle, to move to the posh neighborhood.
Luxury Lifestyle
Aside from posh properties, Bay Hill is famous for golf. Its 270-acre golf course, 27 holes in all, hosts the world-renowned Arnold Palmer Invitational every year. Golf enthusiasts not only play to their hearts' content on this massive golf course, but they get to live on the golf course too. Dr. Phillips also shares access to the Butler Chain of Lakes with Windmere.
For shopping, Dr. Phillips is full of places like Millenia Mall. This massive mall is home to luxury brands like Gucci, Tiffany & Co, Louis Vuitton, Prada, Neiman Marcus, and many more. You're not going to miss the city if it's premium shopping you're after.
Access to Public and Private Schools
Dr. Phillips may not be known for its schools, but it is home to some of the best education centers in Orlando. There are 49 public schools and 101 private schools servicing the 10,000+ residents of the suburb. Education levels are generally high, with most homeowners having at least a college degree.
The community has access to state-of-the-art education facilities, including Orange County's Southwest Branch Library. There are numerous child-friendly activities and events hosted all year round at the local theme parks.
Furthermore, Dr. Phillips has a selection of parks and recreation centers, including the Dr. P. Philips Community Park, a lakefront park that's open seven days a week.
Dr. Phillips offers a largely family-friendly environment with lots of daytime activities for kids, great schools, and plenty of safe recreational spaces.
Should You Move to Doctor Phillips Orlando?
Doctor Phillips Orlando ranks third as the best suburb in Florida. That is out of a pool of 380 Florida suburbs. It is also the fifth-best Floridian suburb for young professionals and the thirteenth-best Floridian suburb to raise a family.
Niche also ranks Doctor Phillips Orlando among the top 200 places to retire in the country and the top 400 best places to live in America. It has great public schools, access to world-class food and entertainment, and luxurious properties on acres of golf-front and lakefront tracts of land.
Thanks to its convenient position next to major roadways, moving in and out of the suburb is never a slow affair. The presence of an interstate highway and a major state road gives you unrestricted access to your surroundings, including downtown Orlando where all the action is.
Doctor Phillips Orlando is a modern utopia powered almost entirely by tourism. It boasts gorgeous natural features and world-class experiences, making it one of the best places to relocate to search for luxury and leisure.