Florida Bond Loan Program for Prospective Buyers

By Phil Ganz

Edited by Ryan Skerritt
8 Min Read
Apr 13, 2022
Fortunately, Florida Housing Finance Corporation (FL Housing), in collaboration with the US Bank Home Mortgage (US Bank) and other approved lenders, has stepped in and created programs to help make homeownership more affordable.
Florida Housing Bond Loan Program is tailored for first-time homebuyers who require financial help to purchase their first primary residence. It allows first-time homebuyers to acquire Conventional, FHA, USDA, or VA loans with a loan-to-value (LTV) ratio ranging between 95 - and 100 percent.
In this guide, you will learn everything you need to know about the FL Housing Bond Loan Program including eligibility requirements, fees, and more. So, without much ado, let's jump right into it.
Who Is Involved In The Florida Bond Loan Program?
As previously mentioned, the Florida Bond Loan Program is run by Florida Housing in conjunction with the US Bank and approved lenders. The participating lenders are typically the ones who originate, underwrite, fund, and deliver the closed program loans to the US Bank for purchase. All the requisite documents for the FL Bond Loan Program can be sourced by lenders from the eHousingPlus eHPortal.
Apart from providing eHportal reservations to participating lenders, eHousing also reviews all the loan files to ensure they comply with the eligibility requirements.
On the other hand, the US Bank acts as the master servicer of all first and second mortgage loans originated in FL Housing's Bond Loan Program. It also offers training to participating lenders concerning the purchase and delivery of all first and second mortgage loans. Additionally, the US Bank is tasked with notifying participating lenders about any collateral file exceptions on all delivered loans.
What Loan Products Are Offered in the FL Housing Bond Loan Program for First-Time Home Buyers?
FL Housing Bond Loan Program offers two first mortgage government loans as well as a conventional loan program for prospective first-time homebuyers. Here is an overview of the different mortgage products offered by the program:
1. Florida First Mortgage Loans
Under this program, prospective homebuyers can secure a 30-year fixed-rate mortgage. First-time homebuyers who meet the eligibility requirements for this mortgage program automatically qualify for down payment assistance provided by the FL Assist or HLP Second Mortgage Program.
2. The FL HFA Advantage Conventional Loan Program
This first mortgage program offers qualifying prospective buyers a 30-year, fixed-rate mortgage. Borrowers with an income at or below 80% of average median income (AMI) can enjoy a reduced mortgage insurance (MI) premium. By contrast, borrowers earning income above 80% are not eligible for participation in this program.
Prospective homebuyers who qualify for this product are also eligible to receive down payment assistance through FL assist or FL HLP Second Mortgage Program.
3. FL HFA Preferred (HFA Preferred) Conventional Loan Program
This product offers first-time homebuyers a 30-year, fixed-rate mortgage. Under this program, borrowers with an income at or below 80% of AMI are eligible for reduced MI premium. Like the previously discussed products, prospective homebuyers who qualify for this program automatically qualify for down payment assistance provided by FL Assist or FL HLP Second Mortgage Program.
How Does The FL Housing Bond Loan Program Process Work?
Before participating lenders start qualifying borrowers for the FL Housing Bond Loan, they first need to undergo rigorous online training after which they are granted access to the system. With that being said, here is a step-by-step guide on how the process works:
Step 1 - Once participating lenders have completed the online training, they begin qualifying borrowers for first and second mortgages on behalf of the US Bank. Lenders are also tasked with ensuring borrowers have completed an approved homebuyer education course.

Step 2 - Participating lenders gather all the requisite documents from borrowers and examine them to determine whether borrowers have met the qualifications for the First Time Homebuyer Program.

Step 3 - Lenders provide program disclosures to the borrower once a fully completed sales contract has been acquired and the lender has sent the loan application into their origination systems. Lenders are advised not to lock first and second mortgages in the eHousingPlus eHPortal until their underwriter is ready to certify the loan to satisfy the loan delivery and purchase timeline.

Step 4 - The lender's underwriter certifies the loans for compliance with all the standards of the program and data consistency. It is worth noting that loans are considered invalid if the underwriter certification is not completed within 45 days after the reservation.

Step 5 - At this point, program closing paperwork, second mortgage documents, and any other lender-generated first mortgage loan documentation are obtained from the eHousingPlus eHPortal and forwarded to the closing firm.

Step 6 - Loans close, and participating lenders present Program compliance files to eHousingPlus for review/approval via eHP Digital Docs. Lenders also submit closed first and second mortgage loan files to US Bank for purchase review and approval.

Step 7 - Any exceptions for non-compliant loan files are communicated to lenders via eHousing. The US Bank also notifies lenders of any exceptions for loan files that are missing loan documents or do not satisfy FHA or US Bank requirements.

Step 8 - Finally, lenders submit all of the relevant paperwork to the US Bank or eHousing to clear the loan for the purchase. All qualified loans are purchased by US Bank, and the lenders are compensated.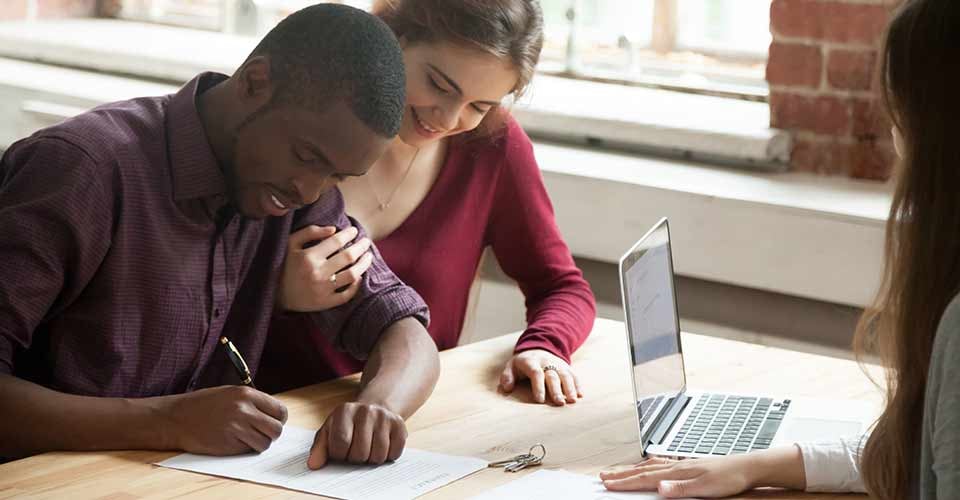 What Are The Requirements for the FL Housing Bond Loan Program?
The Florida Housing Bond Loan program is classified into four categories, each with its unique requirements and specifications. Here is a quick rundown of each:
1. First Time Home Buyer Requirements
To be considered eligible for the FL Housing Loan Bond program, you must be a first-time homebuyer. This essentially means that you shouldn't have shown any ownership interest in a primary residence at any point over the three years prior to the date the Mortgage Loan is executed.
With that being said, certain exceptions can allow you to bypass this requirement. These are:
Veterans Exception
If you are a veteran who has served in the active military, navy, or air force and have been dismissed or released under terms deemed as honorable, you need not be a first-time homebuyer to be considered eligible for the FL Housing Bond program. Having said that, you need to certify that you meet the other Mortgagor's Affidavit requirements.
Federally Designated Targeted Area Exception
You do not have to be a first-time homebuyer to qualify for the FL Housing Bond program if you're looking to buy a house in a federally designated targeted region. Due to natural catastrophes or poor economic progress, the federal government designates certain places as in need of further development assistance. Presently, there are more than 30 counties in Florida where federally designated regions have been identified.
Even if you are purchasing a second home, you may be eligible for the FL Bond Program if you purchase a property in one of these counties' designated communities. The state government typically employs this provision to encourage more individuals to buy properties in these targeted locations.
2. Income Limit Requirements
The income limit requirement is designed to ensure that only those borrowers who require financial assistance are served. This criterion establishes a maximum income level over which the borrower is ineligible for the Florida Housing Bond Program. To put it another way, to qualify for FL Housing mortgage loans, your income must not surpass a certain amount.
The income limit typically varies based on the location of the home you intend to buy. The income restriction will generally be greater if the property is located in a federally targeted area. If you're purchasing a home in a designated region in Baker County, for example, you must have a family income not exceeding $88,440 with no household restrictions. On the other hand, if you're buying a home in a non-targeted area in the same county, your household income should not exceed $87, 724 (adjusted for 3+ people) and $76,281 (adjusted for 1-2 people).
How Is Income Determined?
Several criteria are taken into account while setting the income limit. First and foremost, lenders want to know about the borrower's family income.
Household income essentially refers to the average income of all household occupants aged 18 and above. The current gross monthly income is first determined before multiplying by 12 months to arrive at this amount. All accessible and acceptable pay papers are used here, including bank statements and recent pay stubs.
Likewise, all income sources are taken into account including:
Formal employment
Self-employment
Investment income
Royalties, pensions
Rental income
VA payments
Overtime payments
Child support
Alimony
The documents needed to verify these revenue sources will differ based on the borrower's employment, income sources, work schedule, and the frequency of payment.
If your monthly earnings vary from month to month, average pay is computed and adjusted to match your most accurate current gross yearly earnings. Other supporting paperwork, such as past tax returns' income may also be used to calculate your income.
After the current Gross Annual Income has been determined, it is compared to the income limit that has been adjusted for the individual household size. If your Gross Annual Income is below the limit you are considered eligible for the Florida Housing Bond Loan Program.
3. Purchase Price Limits
This stipulation puts a cap on the contracted purchase prices or the prices of available houses for sale. In other words, you can't use the FL Bond loan to pay more than the specified maximum amount for different types of property in all Florida counties.
The purchase price limitations generally differ by county and by area within a county. Generally, purchase price ceilings in targeted regions are greater than in non-targeted areas. For example, you can purchase a property located in a non-targeted region in Baker County using the FL Bond Program as long as the contracted price is not more than $340,290. On the other hand, you can use the FL Bond Program to acquire a more costly and possibly high-value home in the same county provided the price doesn't exceed $415,910.
The federal and state governments incentivize homeownership in federally targeted zones by setting higher income and purchase price limits on prospective homebuyers.
4. Other Requirements
Aside from the aforementioned requirements, the US Bank and the FHA have certain extra requirements that a borrower must satisfy to be considered eligible. For new loan reservations, a minimum FICO score of 640 is required. Furthermore, borrowers of USDA loans must have a maximum DTI ratio of 45%. FHA and HFA borrowers with a minimum FICO score of 640 - 679 may also have a maximum DTI ratio of 45% whereas borrowers with a minimum FICO score above 680 may have a maximum DTI of 50%.
FL Housing Bond Loan Program Fees
The Florida Bond Loan Program first-time mortgage comes with some fees that you should be aware of when considering applying. These include:
Compliance fee of $225, which is paid to eHousing for Mortgage loan reservation

An investor funding fee of $400

A tax service fee of $80 paid to the Core Logic Tax Services

Standard and customary fees levied by the participating lender

Realtor commission fee paid by the borrower

Realtor transaction fee, not exceeding $400 paid by the borrower
FL Housing Bond Loan Documents
Various documents are required throughout the FL Bond Loan application procedure. These include:
Mortgagor Affidavit
US Bank Privacy Form
Notice to Buyer
Borrower Attestation
Seller Affidavit
Recapture Tax Brochure
These documents can be obtained from the eHousing eHPortal and must be completed when requesting a first mortgage loan.
FL Housing Bond Loan Closing Information
There is certain key information you should pay special attention to during the closing of FL Bond Programs. While some of this information is crucial at closing, others will aid you in navigating any future problems pertaining to your property.
Here's a brief rundown of the most critical FL Bond Loans closing details:
1. Power of Attorney
The FL Bond program allows for this legal authorization, on the condition that it meets all FHA, VA, USDA, or GSE standards. Likewise, any requirements set by the US Bank on power of attorney must be met.
Power of attorney can be used by active-duty servicemen who qualify for this program, although the "Alive and Well" letter may be required. However, lenders should ask their title company or closing agents for further information regarding the power of attorney requirements.
2. Documentary Stamp Tax and Intangible Tax
Documentary stamp tax refers to the tax on any documents, instruments, or loan agreements that shows the acceptance, assignment, sale, or transfer of an obligation or a right of property. This tax is typically paid by the party issuing, accepting, signing, or issuing the documents. However, if one party to the taxable document enjoys exemption from the tax, the other party that is not exempt is liable for the tax.
On the other hand, intangible tax is charged for the privilege of owning, transferring, dealing with, or benefiting from intangibles. Florida Housing's first and second mortgage are both exempted from documentary and intangible tax
3. Tax-Exempt Rider
This document is necessary for all FL Bond first mortgage loans and is obtained from the eHousing site. The tax-exempt rider must be recorded by the primary mortgage by title companies. If the document is not recorded or is recorded with the second mortgage, the loan will be halted and re-recording fees will apply.
A Final Word
Due to growing costs and periodic supply shortages, becoming a first-time homebuyer in Florida can seem intimidating for most people. Fortunately, there are numerous alternatives and aid programs available to make the process affordable, notably the FL Bond Loan Program.
If you're purchasing a house for the first time, be prepared to fill out a lot of paperwork to determine if you qualify for a mortgage and what terms and conditions to expect. When filling out a loan application, make sure you have all of the necessary documents detailing your income, savings, credit score, and other relevant financial details.
If you need financial assistance with your mortgage, agencies like Florida Housing will help you find inexpensive choices. Reviewing your credit score and taking steps to improve it will significantly boost your chances of being approved for a first mortgage loan.
Purchasing your first home is undoubtedly one of the most significant investments you'll ever make in your life. So, make sure to examine all your options carefully and pick the one that best suits your budget.
With over 50 years of mortgage industry experience, we are here to help you achieve the American dream of owning a home. We strive to provide the best education before, during, and after you buy a home. Our advice is based on experience with Phil Ganz and Team closing over One billion dollars and helping countless families.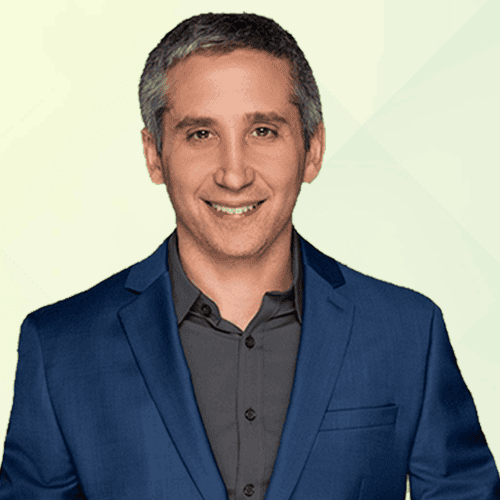 About Author - Phil Ganz
Phil Ganz has over 20+ years of experience in the residential financing space. With over a billion dollars of funded loans, Phil helps homebuyers configure the perfect mortgage plan. Whether it's your first home, a complex multiple-property purchase, or anything in between, Phil has the experience to help you achieve your goals.