Florida HFA Advantage Loan Guide
Phil Ganz
/
8 Min Read
/
Apr 25, 2022
The HFA Advantage and HFA Preferred mortgage loans represent closing cost and down payment mortgage programs that afford home buyers 3, 4, or 5% of the total loan amount in an exclusive forgivable second mortgage. The 'forgive' rate is around 20% per annum over its overall 5-year term when applied with the Florida HFA Advantage for TBA or HFA Preferred for TBA first mortgage loan packages. But what is the HFA Advantage mortgage package?
This guide will discuss the First Mortgage FL Housing loan programs: the Freddie Mac HFA Advantage and Fannie Mae Preferred loan options. You'll also understand more about the FL loan features, closing information, and participation restrictions, among other vital details.
Fannie Mae HFA Preferred and Freddie Mac HFA Advantage / Loans At-A-Glance
The FL housing loan program affords homeowners three first-mortgage loan packages. These programs include a government-funded loan package and two conventional loans offered to qualified borrowers. Here is a Quick Overview of FL Housing First Mortgage Programs.
As earlier mentioned, First Mortgage Loans are classified into three main categories mainly:
The FL First - This plan is a government-funded loan program that offers eligible borrowers a fixed-rate, 30-year mortgage loan.

The FL HFA Advantage - This defines a conventional loan package that, besides affording qualifying borrowers a fixed 30-year mortgage, offers income at or below 80% of the eligible borrower's Average Medium Income as outlined by Freddie Mac.

The FL HFA Preferred - This loan package offers eligible borrowers a fixed 30-year mortgage plus an income at or below 80 % of the Average Medium Income as Fannie Mae determines.
Eligible borrowers of these three loan programs will automatically qualify for the exclusive down payment assistance offerings through the FL Second Mortgage packages (FL HLP or the FL Assist).
The FL HFA Preferred program offers you several benefits, including reduced-cost mortgage insurance (MI), where your income is at or below 80 % of an average median income. It is also inclusive of Charter Level MI. this said, income over 80 % of the average medium income is allowed, and borrowers pay standard mortgage insurance.
Alternatively, the FL HFA Advantage affords minimized-cost mortgage insurance (MI) if your income is at or below 80 % of the average median income. Charter level MI is included, but individuals with income over 80 % of the average medium income don't qualify for the HFA Advantage package.
Note - Borrowers who qualify for FL Housing's first mortgage package don't qualify for the FL Housing's MCC (Mortgage Credit Certificate) program.
HFA loans, although often confused with FHA loans, offer loan mortgages through an exclusive partnership between Freddie Mac, Fannie Mac, and state housing financing institutions (HFAs).
Below are the basics to understand.
Overview - What is an HFA loan?
An HFA loan simplifies homeownership and makes it more affordable for borrowers and first-time homebuyers with moderate or lower incomes. With HFA loans, you can enjoy lower monthly mortgage payments, which suit your budget better and enjoy down payment and closing cost assistance to assist with the upfront home buying cost.
Although their precise relationship and function to their state government differ, housing finance institutions support affordable housing programs, including assisting renters and homebuyers.
HFAs generally act as independent agencies, overseen by a selected board of directors appointed by the governor. These agencies can be referred to as the state's housing 'commission,' department, authority, or corporation, but ideally serve the same objective: to address the state's community and housing development needs.
How Do HFA loans work?
Freddie Mac and Fannie Mae, two state-sponsored enterprises (GSEs) that fund most of the mortgage market in the US, each afford an HFA loan option. For Fannie Mae, it is known as the 'HFA Preferred' package, while with Freddie Mac, it is known as the 'HFA Advantage.'
Both provisions work with the HFAs to afford these mortgage loans through several approved mortgage lenders. The HFA itself does not fund these loans.
The HFA Advantage and Preferred options are fixed-rate conventional loans with a 3% minimum down payment and can be combined with exclusive down payment assistance through an HFA. Ideally, the down payment financial assistance can be financed as a forgivable loan or a second mortgage or grant that doesn't require repayment, depending on what the HFA you choose offers.
While these mortgage loans are suitable for first-time homebuyers, borrowers at all stages can access them. If you are a first-time buyer or haven't been a registered homeowner in the past three years, you must take a specific homebuyer training course to be eligible.
If you put down less than 20 % with an HFA loan, you must pay for mortgage insurance. Like other conventional loans, the loan can be canceled once you pay your mortgage to 80% of your total home value. Nonetheless, with HFA loans, there are also the minimized insurance coverage options— established on your income and loan-to-value ratio — which can ensure you save more.
Besides purchasing homes, HFA loans can also be an option to help refinance. The HFA Advantage package doesn't allow for limited cash-out refinancing, although HFA Preferred does.
HFA Advantage Plus HFA Preferred Plus Forgivable Second Mortgage Program
Florida Housing offers an exclusive second mortgage program that offers eligible borrowers(s) funds usable for closing costs, down payment, mortgage insurance premiums, prepaid, or as a principal reduction to the first mortgage. Typically, these mortgage programs offer several benefits to qualified borrowers.
The second mortgage program that used to have two different pools of funding (HFA Advantage Plus and HFA Preferred Plus) has been combined into one set of rules. The program guidelines reflect features from the former Florida HFA Preferred® and Florida HFA Preferred PLUS® Conventional Second Mortgages. The new program guidelines for the FHA Advantage Plus and FHA Advantage Plus Forgivable programs were also released.
The new Florida HFA Advantage Plus HFA Preferred Plus Second Mortgage Program was made available to eligible homebuyers in all 67 Florida counties on November 3, 2018. The program guidelines reflect features from the former Florida HFA Preferred and Florida HFA Preferred PLUS Conventional Second Mortgages.
The benefit of this is the Program is now open to all counties within the state; income levels no longer limit it. In addition, homebuyers can combine the down payment assistance with an M.N. Housing first mortgage loan; they cannot do so under the standard low-interest-rate programs.
The Florida Housing Finance Corporation offers a no cash-out second mortgage that is forgiven in five years. The amount forgiven on any anniversary date equals 20 percent per year over five years, with the entire balance forgiven at the end of 5 years if you continue to occupy the property as your primary residence and meet other program requirements.
If you move out before five years have elapsed, you will owe any remaining balance due on your loan when you sell, refinance or pay off your first mortgage.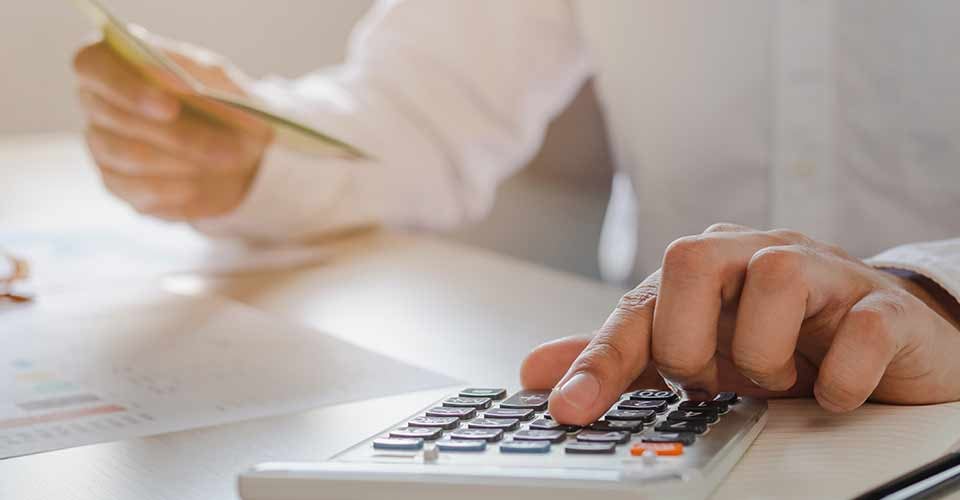 Who Is Eligible?
If you are looking to enroll in the FL HFA Advantage and HFA Preferred loan packages, there are several requirements you must satisfy. Ideally, most of these basic requirements apply to other loan vehicles as established in the Bond Loan Program in Florida.
Typically, you could qualify for HFA loans as a repeat buyer or a first-time homebuyer. Depending on your state, it may only be accessible to repeat home purchasers if the buyer is getting a house in a 'designated target region.'
To be eligible for the Program, you must attain the following conditions:
Have a decent minimum credit score of around 640 at the time of closing.

Complete a home buyer education course through an HFA certified instructor or complete online homebuyer education through eHome America.

Meet the income limits, purchase price limits, and loan limits listed in the chart below.

Occupy the property as your primary residence within 60 days of closing.
Here are some other qualifications for eligible home buyers
Qualified borrowers, including all qualifiers aged 18 and over and non-borrowing spouses, must not have owned any property in the last three years up to the day of FL Bond signing.
Note - There are, however, two exceptions to this particular rule. First, you must be purchasing a house in a Federally Designated Targeted Region. Secondly, is that where you are a veteran with service history in the military, active naval, or air force and was not discharged dishonorably.
Income Limit Requirements
Household income is calculated based on several categories, including income sources from self-employment, formal employment dividends and interests, and business, among other provisions like alimony and child support. Your overall household income should not exceed the total maximum income limit specifications. This is usually adjusted for specified household size and the county jurisdiction where the property resides.
Purchase Price Limits
The total purchase price of the specified property should not exceed the specified purchase limit that varies depending on the location (county) of the property.
Other Requirements
Borrowers must have a minimum FICO score of around 640

You must satisfy all agency requirements (VA, FHA, & USDA-RD) and other additional conditions imposed by US banks.

These FL HFA Advantage and Preferred mortgage loan packages are only for home purchases. They don't support refinances as well as construction to permanent loans.

Also, these FL HFA loans pose a maximum 97 % LTV ratio and a maximum 105 % CLTV (combined loan-to-value). The CLTV quantifies the overall risk level when offered more than one loan. Ideally, these ratios are utilized in determining the buyer's default risk.
FL HFA Advantage Mortgage Application Basics
Besides the stipulated program requirements, there are a few other regulations and conditions that potential borrowers must fulfill to attain qualifications, including:
Random co-signing isn't allowed when applying for these FL mortgage loans

Non-occupying co-borrowers cannot sign for the loans, although any individual non-occupying co-borrowers cannot sign for the loans, although any individual occupying the premises and is a co-borrower is permitted

Any occupant that appears on the contract or the non-purchasing spouse must initially be eligible as a first-time homebuyer
Additional conditions to fulfill to qualify for the HFA Advantage and the HFA Preferred Loans
Government-funded bodies like Fannie Mae and Freddie Mac also outline several guidelines that specify the necessary citizenship requirements and relevant documentation necessary to support citizenship.
FL HFA Advantage and FL HFA Advantage PLUS for TBA (Freddie Mac Offering)
New Loan Reservations Starting 09/01/20
The HFA Advantage loans with income of over 80 % AMI Qualify in the Program but will NOT obtain the charter level MI coverage benefit.
Loan Delivery Purchase Timeline (Effective 08/13/20) - 60 day purchase timeline. The Rate Lock/Reservation for the Underwriter Certification is 45 days. The Reservation to Acquisition is 60 days

Loan Term - 30-year fixed

CLTV/ LTV - 105 % / 97 %

FICO Minimum Requirements - 640 (Minimum Rating)

Rate and Pricing - Offers a daily pricing program. By 10 AM, the rates are posted in the eHousing eHPortal, and the system is usually closed at 8 PM at night

Loan Purpose - Purchase only. Refinances are NOT allowed. Construction of permanent loans is NOT permitted

Adverse Market & LLPA Delivery Fee - No Adverse Market Fee. No LLPA
Pros and Cons of HFA Advantage Loans
Here are some of the primary advantages and disadvantages you'll enjoy when considering HFA loan programs compared to other low-down-payment loan programs
Pros
Relatively Low (3%) minimum down payment

Convenient financial help from your HFA to assist with the closing costs and down payment

Relatively lower mortgage insurance payments (monthly) than other low down payment loan options

You can cease paying mortgage insurance once your equity* reaches 20% of your home value— unlike standard FHA loans, you have to pay until you move, refinance, or ultimately pay off your mortgage loan
* Home equity usually refers to the amount by which your house's market value exceeds the mortgage balance. If your house's value is estimated at $200,000 while your loan amount is around $160 000, you qualify for cancellation of your PMI and reduced mortgage payments. For conventional loans— including the HFA Advantage and HFA Preferred Program —eligible persons can cancel their mortgage insurance once they reach 20% equity.
Typically, you'll continue paying your mortgage insurance until your LTV (loan-to-ratio value) is at 80% or below.
Cons
Inconsistency across various jurisdictions - Your state's standard HFA regulations might differ from Freddie and Fannie's, meaning you have to do thorough research to identify which best suits you.

Varying DPA amounts - Some states and jurisdictions offer generous offers compared to others, especially when related to down payment assistance offers.

To qualify, you must be an individual in the low or moderate-income earner bracket - These HFA loan programs don't apply to individuals with high income/salaries.

A decent credit score - To qualify for these HFA loans, you require a minimum credit score of around 620—slightly higher than the 580 score FHA loans require

Not all options are your best choice - F

reddie and Fannie's HFA Advantage options are similar despite their close relationship. However, depending on several factors like location, one may suit you better than the other. Ideally, your HFA should aid your selection for the best results

.
Wrapping Up
The FL HFA Advantage is a first mortgage loan that affords eligible borrowers needing financial assistance the chance to enjoy low-interest loans to buy their first residential home. Ideally, like with all other loans, qualification primarily depends on whether you meet all the fundamental requirements and strictly follow other related regulations imposed by the specific bank or the FHA.
The HFA Advantage FL loans, and in extension, the HFA Preferred loan, comes with some allied fees, including compliance fees, tax service fees, and lender fees. It also comes with other significant fees like the lender compensation fees, funding fees, realtor transaction fees, and realtor commission fees.
To complete your application, you'll need to visit the eHousing eHPortal and download the relevant documents, including the US Bank Privacy and Notice to Buyer forms, Tax Exempt Rider, Seller Affidavit, Mortgagor Affidavit, and Recapture Tax Brochure. You can conveniently and affordably own your residential property if you tick all the requirements.