Florida Home Loans For Single Moms - Down Payment Assistance Programs and More!

By Phil Ganz

Edited by Ryan Skerritt
9 Min Read
Jul 05, 2022
Because of the income gap, single mothers tend to be overlooked in financial aid and government programs available to other buyers. And without help from family or friends, they often can't afford even modest homes.
If you're a first-time buyer looking to buy a home, it may seem like the deck is stacked against you. It may seem like a big, impossible task to figure out how you're going to come up with the cash for your initial down payment—but don't stress!
After all, homeownership comes with significant responsibilities and can be an expensive undertaking.
Fortunately, there are ways for single moms to get a mortgage loan and buy a home with less money down than other buyers.
Many home loan programs are available to single moms, including down payment assistance programs, low- or no-down-payment mortgages, and government-backed loans.
If you are a single mother looking to be approved for a home loan for single moms program and want a loan that can provide flexible underwriting guidelines, read this article!
The following guide will help you find down payment assistance programs and other mortgage programs that can make homeownership more affordable.
First-time homebuyers face several hurdles, from saving for a down payment to securing a mortgage. But single mothers have an even stricter time buying a home.
That's why single moms need to know about down payment assistance programs and home loans for single moms available in their area — and what they need to qualify.
One way to reduce your down payment requirements is by taking advantage of a down payment assistance program.
What Are Down Payment Assistance Programs?
A down payment assistance program (DPA) is an option that may be available in your community.
It can help you build your savings for a down payment by paying some or all of the money you need to get into your new home.
These programs help low-income individuals become homeowners by providing funds for their down payments.
Down payment assistance programs, sometimes called down payment grants, are a great way to help single moms buy a home.
These programs are designed to help low- and moderate-income families buy a home by reducing their upfront costs. Some lenders offer these home loans for single moms programs as part of their mortgage loan programs.
These programs are typically administered by state agencies or local housing organizations, such as nonprofits or government agencies. Some require that you qualify for another program first (Section 8), while others don't have any income limits.
Various helpful home loans for single moms programs make homeownership affordable for families in most areas.
Down payment assistance programs for single moms come in many different forms. The most common type is a gift from a family member or friend. But multiple other programs can help you buy a home with no money down.
Types of Down Payment Assistance Programs
There are two common types of DPA programs: grants and low-interest loans from state and local governments and nonprofit organizations such as Habitat for Humanity or United Way.
Down Payment Assistance Grants (DPAG)
The most common home loans for single moms' down payment assistance program requires you to put down 20 % or more on your home purchase.
This program provides up to 5 percent of the purchase price for first-time homebuyers who make under 80 percent of the median income in their area.
You'll also need decent credit (a score of at least 620), a steady income, and sufficient funds saved up for closing costs.
The maximum grant amount varies by state but is approximately $7,000 per person. In some cases, you may be able to get the grant after closing on your home purchase if it's within certain time limits.
Grants
A grant is a program where the government or NGOs give you a specific amount of money that you can use toward your down payment and closing costs.
The home loans for single moms grants will come from the local government or state agency that oversees housing programs in your area.
The amount of money you receive will depend on how much you make, the type of property you want to buy, and how much money you have saved up from other sources.
Some grant programs require you to pay back the funds once you sell or refinance your home; others don't require repayment if you live on the property for at least five years.
Interest-free Programs
The interest-free loan program provides low-interest loans from private lenders who want to stimulate homeownership in their communities.
The home loans for single moms lender offers these loans on favorable terms because they know they'll make money when interest rates rise.
In these programs, the lenders help you qualify for a home mortgage by offering favorable terms. Lenders agree to lower their interest rates and reduce their points. There is no written agreement between you and the lender.
The National Equity Fund offers an interest-free second mortgage loan up to $15,000 as long as you make monthly payments on time and pay off any other credit card debt before receiving this loan.
HUD also has a list of other local organizations that offer down payment assistance programs.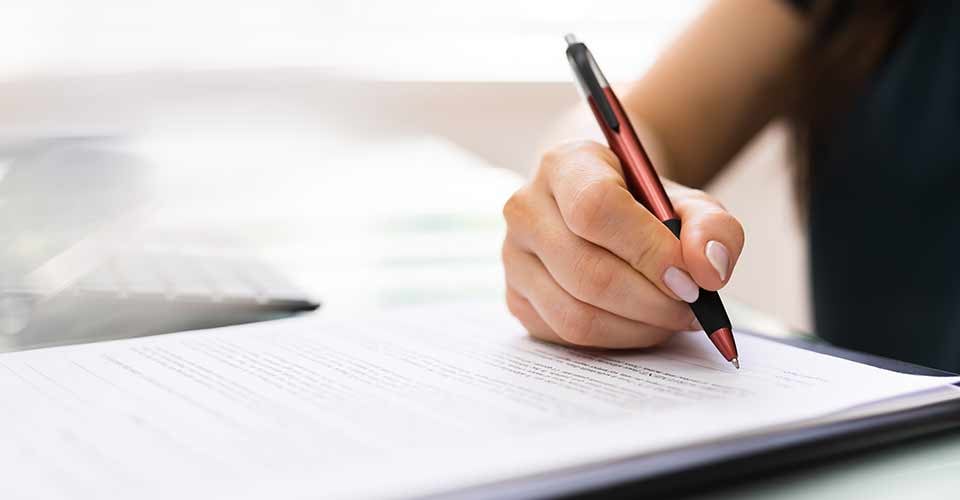 What Are the Available Programs for Single Moms?
Down payment assistance programs are available in most states through state housing finance agencies, local governments, and nonprofit organizations. You can get up to 3 percent of the purchase price of your home if you qualify for the program.
The FHA has several down payment assistance programs geared toward single moms who want to buy a house but may not have the funds needed to meet their lender's minimum requirements.
HUD also has other options for single moms who don't have any savings or assets available for a down payment.
These programs provide financial assistance to eligible homebuyers who make meager incomes or who have moderate incomes but struggle to save for a down payment on their own.
The amount of money you receive will depend on your income and the cost of your home purchase.
Call your local housing agency or visit the HUD website if you want more information about these programs. The following are examples of some of these programs:
The Community Development Block Grant (CDBG) Program
This program provides funds to local governments for affordable housing projects.
In addition, it offers grants to help low-income families purchase homes in "target areas" designated by the U.S. Department of Housing and Urban Development (HUD).
The program also offers grants to help renters become homeowners by buying their rental units from their landlords at no profit or less than market value.
The HOME Investment Partnerships Program (HOME)
This program makes grants available to state and local governments for affordable housing projects that benefit low-income families.
To qualify for this program, you must be a U.S. citizen or eligible noncitizen, not default on any federal loan or mortgage; and meet income limits set by HUD's Office of Housing and Office of Public and Indian Housing (HOPI).
The income limits vary based on family size, household composition, and location.
HomeReady Mortgage Program
HomeReady program offers up to 3 percent of the total purchase price in gift funds from family members or friends who can't receive interest payments on the money they give you.
The program offers down payment assistance grants ranging from 3% to 9% of the purchase price of your home (up to $20,000).
HomeReady mortgages are available in many areas, including California, Colorado, and Washington State. Before applying, you must meet income requirements and live in an eligible area for three years.
An MCC is essentially an interest-free loan that helps cover your closing costs on your home purchase.
The MCC principal amount is usually equal to 1% of the total purchase price of your home and can range up to 6%.
No- or Low-Down Payment Mortgages
The FHA and V.A. offer low- or no-down-payment mortgages for eligible borrowers who can't afford traditional down payments.
The FHA requires 3% down for primary residences and 10% for investment properties, while the VA requires 0% down for both primary residences and investment properties.
The FHA also allows sellers to contribute toward closing costs and their contribution toward the home's purchase price, which reduces the amount of cash you need at closing time.
Fannie Mae Home Ready Loan Program
This program provides a 3% down payment and closing cost assistance to low-income families who qualify for an FHA loan.
The funds can come as a gift from family members or other sources outside of your own savings account; however, this option is only available if you have never owned another home before and if Fannie Mae did not back your original mortgage.
You must also have worked full-time for at least three months before applying and meet specific credit criteria, including an excellent credit score (700+), a steady employment history, and a stable income.
The Federal Housing Administration (FHA)
The FHA mortgage insurance program is available to all credit types and borrowers who live in any U.S. state or territory.
It's not just for federally-assisted properties or those that were foreclosed upon during or after 2008 — it also covers non-owner-occupied homes and conventional mortgages that originated before June 1, 2009.
It offers a program that helps single moms save for a down payment on a home loan through the Section 203(b) program.
Federal government-backed FHA loans typically offer lower down payments and lower credit scores than conventional loans.
You'll also pay an upfront premium equal to 1 percent of the loan amount when you apply for an FHA loan — but this fee can be rolled into your mortgage balance or paid out over time as an additional monthly payment.
The FHA will fund up to 6% of your mortgage with a down payment assistance grant, paid directly to you as part of your monthly mortgage payment.
The Section 203(b) program is available to first-time homebuyers with limited assets which can afford to make payments on an FHA-insured mortgage loan that meets FHA guidelines for its maximum allowable purchase price and terms under current law.
Your monthly PITI (principal, interest, taxes, and insurance) payment remains unchanged after receiving the grant. Income limits apply to household size and area median income (AMI).
What Are The Qualification Requirements & Other Program Conditions For DPAG Programs?
Single mothers enjoy many benefits from homeownership, such as saving money on housing, building equity, and creating a space for family life.
Unfortunately, single moms may also face barriers to homeownership that other families don't have to deal with.
Single mothers are prone to be financially unstable and struggle with poverty, making it challenging to meet the requirements of a mortgage loan.
While there are no particular loans available exclusively for single mothers, several options can help you get your financing.
Here are some things you should know about getting a mortgage loan as a single mom:
Eligibility Requirements
Single moms typically need to meet the exact requirements as other homebuyers, such as having sufficient income to make monthly payments and owning enough assets to make down payments.
If you're self-employed or recently unemployed, however, you may be able to qualify for certain types of mortgages even if your income is lower than average.
Here are some requirements that you should meet before you apply for your loan:
You must be at least 18 years old.

You must have a regular source of income (such as a paycheck or pension).

You must have a good credit history and score and meet credit score requirements. If you've had trouble with your finances in the past, you may want to pay off any debts and start rebuilding your score before applying for a loan.

You'll also need to have some money saved up for closing costs, which can range from 2% to 6% of the total amount of the loan. These fees include appraisal fees and title insurance costs.

For FHA loans, you must have at least a 580-credit score (for Conventional loans, your credit score can be as low as 500). However, scores below 580 can still qualify for an FHA loan with additional income and down payment assistance from programs like the HomeReady mortgage by Quicken Loans or the MOHCD program offered by Fannie Mae.
Loan options
Not all single moms will qualify for conventional loans or FHA loans — but there are plenty of other options available if you fall into this category.
For example, USDA loans provide financing for rural areas and homes in designated development zones, while V.A. loans offer low-down payment options for veterans who qualify (including single mothers).
Documentation requirements
Single moms often have more documents to submit when applying for mortgages than other applicants because they're responsible for more bills than just themselves — meaning that lenders need additional information about their finances before approving them.
Requirements vary by lender
The requirements for getting approved for a mortgage loan will depend on the lender you choose and the type of loan you're applying for.
Some lenders may require that you earn more than others or have more money saved up before approving your application.
Others may ask for additional documentation about your income or assets before approving your home loan application.
For instance, The HUD offers the FHA 203(k) loan program, which allows you to finance the cost of home repairs and renovations into your mortgage.
The amount you can borrow is based on the value of your home after improvements are made. HUD also offers down payment assistance grants to low-income first-time homebuyers who meet other qualifications.
You will also need to apply for a mortgage to fund your purchase and meet specific credit score requirements and debt-to-income ratio requirements.
You can get full or partial cover
Depending on where you live and what programs are available in your area, the government can help you with or fully cover portions of your home's purchase.
Some programs provide grants to purchase a home with less money upfront; others require you to pay back the grant over time through mortgage payments.
However, the HUD will typically offer programs that cover anywhere from 5 percent to 20 percent of the price of your home.
Even if both grants and loans are offered, it makes more sense to accept a loan than a grant because you have to pay back a loan over time.
Your program of choice dictates the amount you receive
The amount of assistance you receive may be limited depending on your program, so check them all out before deciding!
Depending on the grant program, you can use these grants to cover all or part of your down payment and closing costs.
If you qualify for both grant and loan options, you'll probably get the most bang for your buck if you choose.
Conclusion
Helping a family member or friend who can't afford to buy a house is never easy, but there are ways to make the process easier.
One of those ways is through down payment assistance programs. These programs do what their name suggests: they help you achieve your dream of homeownership by assisting with the initial down payment for the home.
Each of the programs listed above offers a variety of benefits to home buyers like single parents. If you qualify and are looking for help with your mortgage, fill out the program application to get your down payment assistance.
With over 50 years of mortgage industry experience, we are here to help you achieve the American dream of owning a home. We strive to provide the best education before, during, and after you buy a home. Our advice is based on experience with Phil Ganz and Team closing over One billion dollars and helping countless families.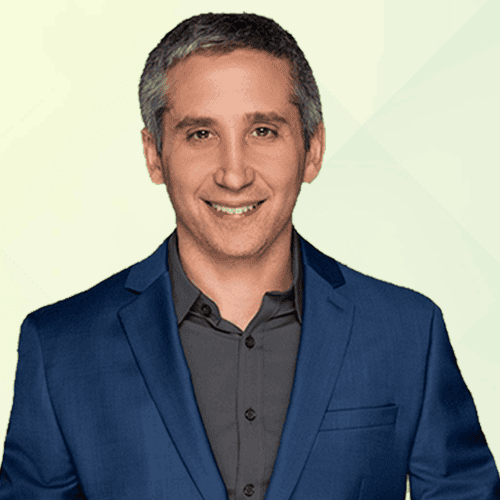 About Author - Phil Ganz
Phil Ganz has over 20+ years of experience in the residential financing space. With over a billion dollars of funded loans, Phil helps homebuyers configure the perfect mortgage plan. Whether it's your first home, a complex multiple-property purchase, or anything in between, Phil has the experience to help you achieve your goals.