Florida Housing Bond Loan Down Payment Assistance Programs
Phil Ganz
/
8 Min Read
/
Apr 14, 2022
FL Housing down payment assistance programs are available to first-time homebuyers or any individual who hasn't owned and occupied a home within the past 3 years.
Active servicemen, veterans, and prospective homebuyers who are looking to buy homes in federally designated areas are also eligible for down payment assistance through FL Housing Bond Loan down payment assistance programs.
In this post, you will learn everything you need to know about FL Housing down payment programs, including how they work, eligibility requirements, and more.
USDA Loan Program - A Complete Guide
United States Department of Agriculture (USDA) loans, also known as rural development loans, are designed to assist residents in suburban and rural areas achieve homeownership.
These loans are generally less expensive compared to FHA or conventional loans since they levy low mortgage rates and charge an annual fee rather than mortgage insurance.
Both first-time homebuyers and repeat homebuyers can access these loans as long as they meet the minimum income and credit requirements.
However, the homes purchased by USDA loans must be located in areas that the USDA considers being rural and be used as the homebuyers' primary residence.
Incidentally, despite the low-interest rates, zero down payment charge, and low insurance costs, USDA loans account for less than 5% of all mortgages in the US. This makes them one of the mortgage industry's best-kept secrets.
How Do USDA Loans Work?
As previously stated, USDA loans are meant to enable people to purchase homes in rural areas. Whether an area is rural or not is typically determined by the USDA based on the population of the locality.
For this reason, many prospective homebuyers who reside near major cities and other populous towns often assume that they are automatically unqualified for this type of loan. However, this couldn't be further from the truth.
As a matter of fact, many suburban areas are considered rural even though they lie a few miles outside major cities. This means you can still qualify for a USDA loan even if you live in a fairly populous area.
The USDA loan is by far the most widely accessible no-money-down mortgage. The only other Mortgage loan program that is similar to it is the VA loan, which is reserved for homebuyers who have served in the military.
USDA loans are available to first-time homebuyers from all walks of life. The most crucial aspect of the eligibility criteria is the location of the property (whether it is considered rural by the USDA).
Aside from that, the prospective homebuyer must plan to reside in the property as their primary residence and have a household income of less than 115 percent of the median income in their area.
A USDA loan, like an FHA loan, has a set of fees that must be paid. However, the fees for USDA loans differ from those for FHA loans, which include mortgage insurance. Homebuyers who qualify for USDA loans are typically charged a one-time fee of 1% of their loan amount.
This is not meant to be paid in cash, instead, it is cumulated into their outstanding loan amount to out-of-pocket closing cost payments. With that being said, borrowers can still pay the fee upfront if they wish to do so.
Apart from the upfront fee, borrowers are also required to pay a modest monthly fee to help offset the costs of the USDA loan program. This monthly payment is a twelfth of 0.35 percent of the outstanding loan.
If you are looking to buy your first home using a USDA mortgage loan, don't be put off by these fees as the overall cost of a USDA loan is considerably less compared to FHA loans and most conventional loans.
Remember, a USDA mortgage loan charges no zero down payment and low mortgage insurance, which means you ultimately pay less for your mortgage than you do on rent.
Eligibility Requirements for USDA Mortgage Loan
To qualify for a USDA loan, borrowers must satisfy the USDA's basic eligibility requirements, which include credit, income, property usage, and residence location.
Here is a checklist of the conditions that you must meet to be considered eligible for a USDA mortgage loan:
Minimum USDA Loan Requirements:
Must be a citizen or legal permanent resident of the U.S.

Must be able to prove your creditworthiness with a minimum credit score of 640.

Must have a stable and reliable income.

Must be able to repay the loan (typically over a period of 12 months with no late payments).

Must have an adjustable household income equal to or less than 115 percent of the average median income (AMI).

Must intend to use the property as a primary residence.
It is worth noting that apart from these USDA requirements, lenders may use additional internal requirements and guidelines when assessing your eligibility for a mortgage loan.
Below is a closer examination of USDA's minimum requirements for applicants.
Credit Requirements
Applicants for USDA loans must show that they have a steady and reliable source of income, as well as a credit history that proves their capacity and commitment to repay the loan.
While there is no minimum credit requirement for one to qualify for the USDA loan, applicants with a credit score of 640 or more are automatically qualified by the USDA automated underwriting system.
On the other hand, applicants with a credit score lower than 640 can still qualify for the USDA loan. But their applications have to be underwritten manually, which opens them up for more scrutiny and potentially more stringent eligibility guidelines.
When evaluating your creditworthiness, your lenders will look at:
Your credit score
Your credit repayment patterns
The length of your credit history
Your credit utilization
It's worth mentioning that even if you don't have established credit, you may still be eligible for a USDA loan. However, you will be required to produce other credit verification documents such as rent payments, insurance payments, and utility payments as required by your lender.
Income Requirements
During the loan process, the USDA considers the following income estimates to determine a borrower's income qualification. These are:
Annual Household Income
Annual household income refers to the projected total income of every adult member in a household.
Usually, lenders verify the income of applicants by requesting income tax returns and pay stubs for the past two years to check for consistent employment.
Bear in mind that the incomes of every adult occupant of a household are considered when determining the income limit, whether or not they are part of the loan.
Adjusted Annual Household Income
Adjusted annual income is computed by subtracting permissible deductions from your yearly income and is used to assess whether you satisfy USDA income restrictions.
The USDA sets a limit on how much adjusted yearly income a family can earn at the time of the loan application. This policy is designed to ensure that homebuyers in the low to moderate-income categories benefit from the program.
The general USDA loan income requirements for Households with 1- 4 members is $91,900 and Households with 5- 8 members is $121,300
USDA income restrictions vary by geography and household size to account for regional disparities.
The USDA has set a base income ceiling of 115 percent of the area's median family income and determines eligibility for applicants by comparing their total qualifying income to the regional median.
Repayment Income
While the USDA's qualifying income is used to determine whether borrowers of the loan meet the minimum income requirements, repayment income is meant to assess their ability to repay the loan.
Generally, lenders evaluate an applicant's creditworthiness by computing their debt-to-income (DTI) ratio.
In order for applicants to qualify for a USDA loan, they need to have a DTI of 41% or less. In other words, they should not spend more than 41% of their monthly income on debt payments.
While it is still possible to qualify for a USDA loan with a DTI ratio higher than 41%, having a higher DTI ratio may subject you to stricter lending requirements depending on your lender.
Location Requirements
As previously highlighted, the USDA loan program is meant to assist potential homeowners in rural regions purchase a home. Thankfully, the USDA's definition of rural is broad, and many suburbs fall inside its scope.
According to the USDA, any open country that is not part of an urban area is considered 'rural'. This generous definition means that more than 97% of the nation's land is eligible for rural development loans.
Property Requirements
As mentioned before, the main aim of the USDA loan program is to assist low and moderate-income families to secure safe and comfortable housing. Prospective homebuyers who qualify for this loan can use it to buy, develop, or refinance a property.
To achieve its objective, the USDA established fundamental property requirements that are meant to protect both homebuyers and lenders.
Some of the property requirements set by USDA include:
Homebuyers must use the home as their primary residence.

The site of the property must have direct access to a road, street, or driveway.

The home should have adequate utilities as well as waste and water disposal.

USDA loans cannot be used to purchase income-generating properties.
Bearing the above mentioned requirements in mind, here are some of the types of properties that may qualify for a USDA loan:
Condos
Townhouses
Manufactured/modular homes
New construction homes
Advantages of USDA Loans
USDA loans provide a variety of advantages over other types of mortgages, primarily because they are insured by the USDA.
This allows lenders to take on more risk and provide favorable terms and conditions to homebuyers. Some of the benefits of USDA loans include:
No Down Payment - USDA loans allow prospective homebuyers to enjoy 100 percent home financing without having to spend years saving up for a down payment. This makes this government-backed one of only two $0 down payment mortgage options in the market, the other being VA loans.

Attractive Interest Rates - Since USDA loans are insured by the government, homebuyers are offered a low-interest rate that isn't influenced by their credit score or down payment. Interest rates for conventional loans, on the other hand, are determined by the market and the borrower's credit score.

Flexible Credit Requirements and Guidelines - Thanks to USDA loans, prospective homebuyers with tarnished or limited credit histories can qualify for property financing. Applicants who have no credit may also be considered eligible if they prove their willingness to repay their debts. They can do so by providing documents such as utility, rent, and insurance payments.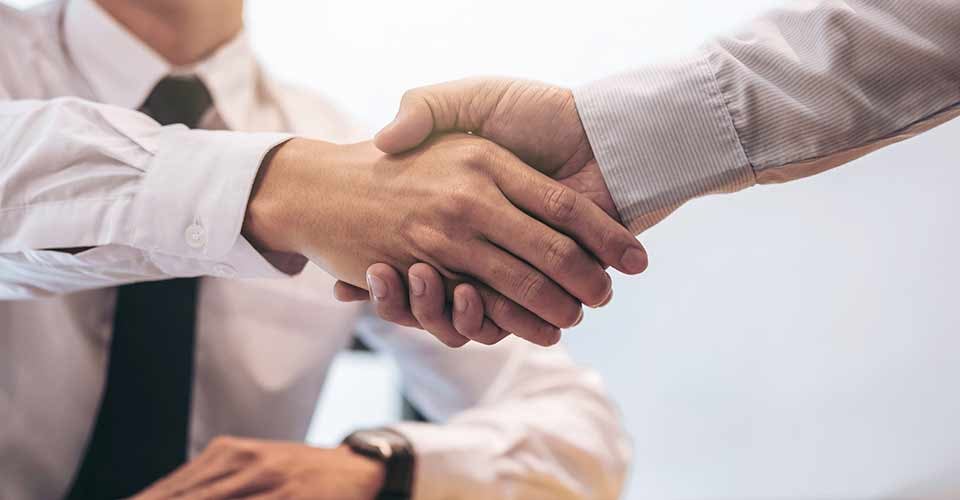 FL Housing First Mortgage Program
FL Housing offers 30-year First Mortgage Fannie Mae HFA Preferred loans for homebuyers whose income is at 80% or below the average median income (AMI).
Prospective homebuyers who qualify for this loan program are eligible to receive down payment assistance of up to $7500 from FL Assist or FL HLP Second Mortgage.
In order for home buyers to qualify for the loan, they are required to have a FICO score of at least 640 with a maximum DTI ratio of 45%.
Eligibility Requirements for First Mortgage Program
There are a number of requirements that a borrower must satisfy in order to be deemed eligible for the first mortgage program. These are:
First Time Home Buyer (FTHB)
An applicant must be a first-time homebuyer to be approved for the FL Housing Loan Bond program.
This basically implies they shouldn't have ownership interest in a primary residence in the three years leading up to the execution of the Mortgage Loan unless they qualify for the Veterans exception or are purchasing a property in a Federally Designated Target Area.
Income Requirements
Homebuyers applying for the FL Housing First Mortgage Bond loan must satisfy and meet the income requirements set by FL Housing to be considered eligible for the program.
This policy is meant to ensure that only homebuyers who require financial assistance are approved for the loan. It is worth noting that lenders determine income by summing up the incomes of all adult occupants.
Occupancy
Borrowers must show intent to occupy the property as their primary residence within 60 days of closing.
Home Buyer Education
Borrowers of the FL Housing First Mortgage loan are required to complete a Program-approved online or in-person homebuyer education course that satisfies the standards set by Housing and Urban Development (HUD).
Property Requirements
FL Housing First Mortgage loans may only be used on purchases for the following properties:
Condos
2- 4 unit properties
Modular housing
It is worth bearing in mind that no more than 15% of the property's square footage may be utilized for income-generating activities.
FL Housing First Mortgage Program Fees
There are some fees associated with the Florida Bond Loan Program first-time mortgage that you should be aware of before applying. These include:
$80 tax service fee payable to the Core Logic Tax Services
$225 compliance fee payable to eHousing
$400 investor funding fee
Realtor commission fee
$400 Realtor transaction fee
FL Housing First Mortgage Program Documents
Some of the documents that are required when applying for the FL Housing First Mortgage Program include:
US Bank Privacy Form
Notice to Buyer
Borrower Attestation
Seller Affidavit
Mortgagor Affidavit
Recapture Tax Brochure
Florida Assist Second Mortgage Program (FL Assist)
FL Housing has a second mortgage program that allows qualified borrowers to secure a loan that they can use for mortgage insurance premiums, down payment, closing costs, or principal reduction on their first mortgage.
It is important to note that this loan is not a stand-alone second mortgage, but rather an additional source of funding that borrowers can use to meet the obligations on their first mortgage.
Borrowers who qualify for the FL First Mortgage Program are automatically eligible for FL Assist. The program offers conventional loans of up to $7500 and FHA -USDA loans of up to $10,000.
Monthly payment is required for the Florida HLP Second Mortgage and In the event of a sale, transfer, completion of the first mortgage, refinancing of the property, or until the mortgagor ceases to occupy the property, the outstanding amount of the FL HLP Loan will become due and payable in full.
Wrapping Up
Let's face it, the process of buying a home is rife with numerous financial hurdles like down payment, which can make owning a home seem like a pipe dream.
However, thanks to government-backed down payment assistance programs like the USDA loan program and FL Assist, homeownership has never been more achievable.