Florida Manufactured Home Loan Program

By Phil Ganz

Edited by Ryan Skerritt
8 Min Read
Oct 10, 2023
Florida Manufactured Home Loan Program Overview
The Florida Manufactured Home Loan Program, meticulously designed, offers affordable financing options to prospective buyers and investors for manufactured homes in Florida.
A key player in promoting affordable housing, it bridges the gap by providing suitable loan solutions to eligible applicants.
Purpose of the Program
The Florida Manufactured Home Loan Program was established to spur homeownership among lower and middle-income groups. This step was necessitated by the rising real estate prices and the need to provide affordable housing options.
The program aims to make homeownership more accessible by offering competitive interest rates and flexible financing options for manufactured homes in Florida.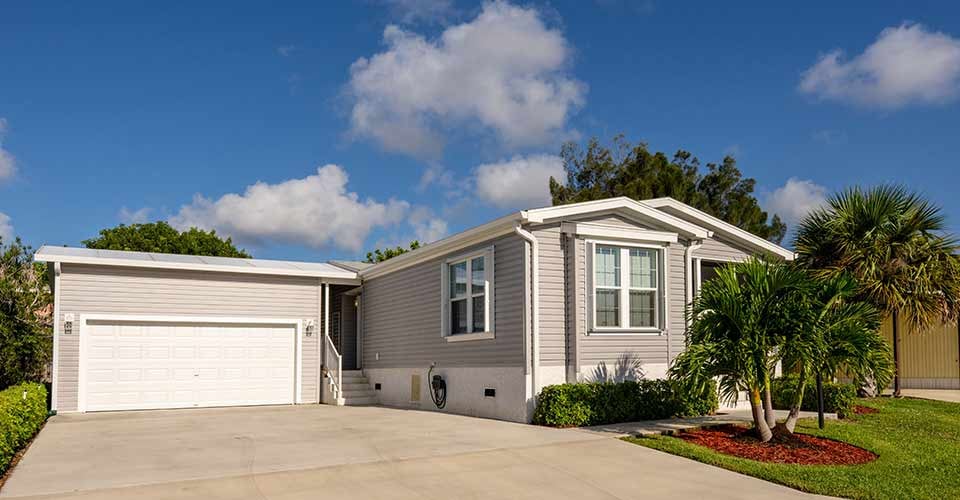 What is a Florida manufactured home loan?
A Florida manufactured home loan is a type of financing specifically designed for individuals looking to purchase a manufactured or mobile home in the state of Florida. These loans are available to both first-time homebuyers and real estate investors.
Manufactured homes, also known as mobile homes or trailers, are prefabricated structures built in a factory and then transported to a site. They are a popular housing option for many people, as they are often more affordable than traditional on-site constructed homes.
A Florida manufactured home loan works similarly to a traditional mortgage but with some differences. Since manufactured homes are not considered real estate in the traditional sense, the loan process and requirements may vary.
To qualify for a Florida manufactured home loan, applicants typically need to meet certain criteria, such as having a good credit score, a stable income, and a down payment. The specific requirements may vary depending on the lender and the loan program.
One important factor to consider when seeking a Florida manufactured home loan is the type of loan available.
There are different loan options, including government-backed programs like FHA (Federal Housing Administration) loans, VA (Veterans Affairs) loans, and USDA (United States Department of Agriculture) loans.
These programs offer various benefits, such as lower down payment requirements and flexible credit guidelines.
It's essential to work with a reputable mortgage lender experienced in providing manufactured home loans in Florida. They can guide you through the loan process, help you understand your options, and ensure you meet all the necessary requirements.
As part of the state's affordable housing mission, the program provides low-interest loans to eligible applicants. It encourages the purchase of manufactured homes, a cost-effective alternative to traditional real estate.
In its endeavor, the program works in collaboration with participating lenders, offering loans at flexible and manageable repayment terms. This partnership, thus, facilitates easier access to residential property for the target demographic.
With the Florida Manufactured Home Loan Program, the state aims to create a balanced housing market. It addresses the affordability issue, ensuring a body of responsible homeowners strengthens the state economy.
The program underscores Florida's commitment to affordable housing solutions. Besides shifting focus to manufactured homes, it equips prospective owners with the financial means to acquire their residences.
Eligibility Requirements
The Florida Manufactured Home Loan Program is open to U.S. citizens who are first-time homebuyers or veterans.
The applicants must intend to make the manufactured home their primary residence, have a decent credit score, and meet income limits.
To determine eligibility, factors like credit history, employment status, and the condition of the manufactured home are considered.
Additionally, the home must adhere to the HUD Code for Manufactured Housing and be situated on land that is either owned or leased by the applicant.
Benefits of the Program
This program translates the dream of homeownership into a readily achievable reality, thanks to an array of benefits uniquely tailored for prospective homebuyers and real estate investors.
Low interest rates that significantly reduce monthly payments.

Flexible repayment terms up to 30 years.

Availability of both fixed and variable rate loans.

Possibility to finance up to 100% of the home's value.

No prepayment penalties.

Applicable for both new and used manufactured homes.

Eligibility to residents irrespective of their income level.
Key Changes in 2024
Exemplifying foresight, the Florida Manufactured Home Loan Program introduces pivotal changes in 2024. These adjustments aim to better cater to potential homeowners' needs and foster healthier real estate markets.
The upcoming amendments span various aspects. These encompass loan eligibility criteria, processing times, and fees - infusing the program with greater efficiency and affordability.
Borrowers should anticipate certain alterations in loan application requirements. These revisions could touch on the necessary documentation, credit score benchmarks, and income proofs, offering a wider spectrum of inclusivity.
Duly note, processing times in 2024 may experience an expedited makeover. Poised to become more streamlined, applicants could potentially expect faster loan approvals and a smoother loan journey.
Finally, one must examine the impending changes in loan-related fees. The revised structure promises to deliver a more affordable path to homeownership in 2024, by optimizing financial resources.
How to Apply for a Manufactured Home Loan in Florida
Start your application endeavor by gathering necessary documentation—proof of income, credit history, and details about the manufactured home.
Submission follows, typically online, and you'll await approval from Florida's Housing Finance Corporation. Push your application to success by ensuring completeness and accuracy.
Tap into the first-timer's advantage—lean on guidance provided by loan specialists and opt for pre-approval. Early knowledge about borrowing capacity eases decision making.
Apart from proper financial planning, look for loan programs specifically aimed at first-timers offering attractive terms, further bolstering your 2024 application's chances.
Required Documentation
Every applicant should come prepared with a comprehensive file of essential documentation for the Florida Manufactured Home Loan application.
These include financial documents, proof of income, and credit score reports, among others. This checklist drills down into the fundamentals of what the housing program demands.
To enhance your chances of loan approval, ensure your documents are intact, accurate, and organized.
Accurate records showcasing your financial health, employment stability, and personal information can tip the scales in your favor when applying for a loan in Florida's manufactured housing market.
Failure to meet document requirements can lead to application delays or outright disapproval. Save yourself from such circumstances by preparing the needed documentation in advance.
Remember, a well-documented application tells a convincing story of your creditworthiness. Consult with a loan officer for specific document requirements.
Loan Application Process
Embarking on the Florida Manufactured Home Loan application process might seem complex, but it can be uncomplicated when you understand the sequence of steps.
Here are five essential steps prospective borrowers need to follow in 2024.
Pre-application preparations - Prepare all required paperwork, and evaluate your financial status and readiness.

Loan pre-approval - If pre-approval is offered, apply to learn your potential borrowing limits.

Property Selection - Browse and select a suitable manufactured home that meets program specifications.

Application submission - Fill out the official program application thoroughly and include all required documents.

Await approval - After submitting your application, wait for official communication about your application status.
Tips for a Successful Application
Approaching the loan application process with a strategic approach ensures success.
Research thoroughly, understanding all eligibility requirements and potential application pitfalls before embarking on the process. It's not just about the papers; it's about putting forth a compelling case to secure the loan.
Maintain a clean credit history as lenders will scrutinize your financial reliability. Lenders don't only assess your current financial standing but also your commitment to maintaining your commitments consistently.
Spending time to piece together your application is critical. A well-organized, comprehensible application speaks to your level of seriousness, making it easier for the lender to understand your case.
To make your application stand out, provide ample proof of your financial stability. Besides salary slips and bank statements, present other assets and investments. This assures lenders of your capacity to repay the loan.
Frequently Asked Questions about the Florida Manufactured Home Loan Program
Dispelling misconceptions commonly associated with Florida's Manufactured Home Loan Program, we provide succinct responses to FAQs.
Designed to deconstruct complexities, this segment enlightens prospective homebuyers and real estate investors about the nuances of the program.
In anticipation of the changes aimed for 2024, this FAQ segment addresses queries about the Florida Manufactured Home Loan Program's future.
It is intended to clarify the implications these modifications may hold for prospective applicants and aid in their decision-making process.
Can I use the loan for both new and used manufactured homes?
Yes, the Florida Manufactured Home Loan Program includes financing options for both new and used manufactured homes. This comprehensive approach aims to cater to a wide range of homebuyer needs in the state.
The program displays remarkable flexibility, allowing eligible applicants to employ the loan funds for the purchase of both new, off-the-lot manufactured homes and pre-owned, used models.
The loan program in Florida also covers mobile homes, championing housing affordability and promoting homeownership among a diverse population.
One pivotal element to remember is that all used manufactured homes must pass a meticulous inspection to ensure they align with the housing and urban development (HUD) code guidelines.
So, whether you're setting sight on a shiny, new model or an affordable, pre-owned manufactured home, the loan program in Florida aims to facilitate your pursuit of homeownership.
What fees are associated with the loan?
Unveiling the expense structure, Florida's Manufactured Home Loan Program entails some common costs, e.g., origination fees, appraisal charges, and title insurance. Expect additional expenses like recording and state tax payment.
To navigate these costs, borrowers can request a detailed fee breakdown from the lender. This includes everything from loan processing fees to inspection charges - facilitating informed decisions and more astute financial planning.
Are there any down payment requirements?
Yes, the Florida Manufactured Home Loan Program requires a down payment. The exact amount unwraps on factors including the type of property and borrower's financial profile.
But, bear in mind, a substantial down payment may lead to better loan terms. Prospective homebuyers should adeptly strategize this step to ensure a stress-free home-buying journey.
Can I get pre-approved for a manufactured home loan?
Yes, pre-approvals for the Florida Manufactured Home Loan Program are a reality, giving prospective homebuyers a head start in the highly competitive financing space.
Pre-approvals provide lenders with essential background information, accelerating the application process when the desired property is found.
The pre-approval process helps determine how much you can borrow, offering a sense of certainty to buyers and sellers. This is predominantly beneficial to those eyeing manufactured homes in Florida's dynamic real estate landscape.
To apply for pre-approval, prospective buyers must provide certain documents, such as proof of income and credit history. The lender will then assess your ability to repay the loan before granting pre-approval.
The pre-approval in the Sunshine State's home loan program isn't guaranteed, as additional checks are carried out when an actual property is selected. Therefore, it's critical that applicants maintain their financial health throughout this interim.
Being pre-approved for a manufactured home loan can be the difference between securing your dream home or losing it to a faster offer. Indeed, the Florida's Manufactured Home Loan Program's capacity for pre-approval is a boon for potential homebuyers.
How long does it take to process the loan application?
The timeline for processing loan applications under Florida's Manufactured Home Loan Program varies. Typically, it takes between 60-90 days from when the application is submitted until final loan approval.
A critical factor impacting this timeline is the completeness and accuracy of the provided documentation. If there are errors or missing documents, the process may take longer.
Lender's workload and market conditions can also have significant impact on the processing timeline. During periods of high demand, it may take longer to process loan applications.
While you can't expedite the process, keeping organized, ensuring all your paperwork is completed thoroughly and promptly responding to any additional requests for information from your lender can help ensure your application moves smoothly through the process.
What happens if I default on the loan?
A loan default implies failure to meet the repayment terms. Under Florida's Manufactured Home Loan program, defaulting can lead to foreclosure, negatively affecting your credit score and future borrowing capabilities. As such, it's crucial to address financial difficulties promptly.
When navigating default dilemmas, ensuring open communication with your loan provider stands paramount. Early intervention can mitigate consequences, with the lender potentially offering solutions such as loan modifications, repayment plans, or even forbearance.
Default scenarios can be draining emotionally and financially; however, the recovery process is not impossible. A well-structured financial plan and consistent payments can eventually restore your credit standing.
Remember, the best defense against default consequences is prevention. Stay proactive about understanding all financial obligations related to your manufactured home loan, ensure timely repayments, and maintain an emergency fund to buffer against unforeseen circumstances.
Bottom Line
The Florida Manufactured Home Loan Program offers an avenue for potential homebuyers and investors to access affordable financing solutions for manufactured homes within the state.
Established to promote affordable housing, especially among lower and middle-income groups, the program caters specifically to the unique needs of those buying manufactured or mobile homes.
To benefit, applicants should ensure they meet the program's eligibility criteria, including being a U.S. citizen, intending to make the manufactured home their primary residence, possessing a decent credit score, and falling within the set income limits.
Key benefits of the program encompass low-interest rates, flexibility in repayment terms, and the opportunity to finance up to the entire value of the home.
However, changes anticipated in 2024 could modify loan eligibility criteria, processing times, and fees. This means potential applicants should remain updated on these changes to better prepare their applications.
The application process, while systematic, requires careful preparation and submission of necessary documents. Gaining pre-approval can offer applicants a competitive edge in the housing market.
Defaulting on a loan comes with severe consequences, so ensuring timely repayments and maintaining open communication with lenders can mitigate potential issues.
With over 50 years of mortgage industry experience, we are here to help you achieve the American dream of owning a home. We strive to provide the best education before, during, and after you buy a home. Our advice is based on experience with Phil Ganz and Team closing over One billion dollars and helping countless families.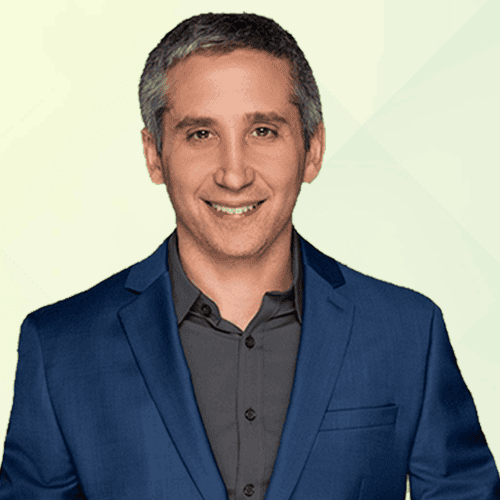 About Author - Phil Ganz
Phil Ganz has over 20+ years of experience in the residential financing space. With over a billion dollars of funded loans, Phil helps homebuyers configure the perfect mortgage plan. Whether it's your first home, a complex multiple-property purchase, or anything in between, Phil has the experience to help you achieve your goals.