Florida Manufactured Homes - Are They Worth The Price?

By Phil Ganz

Edited by Ryan Skerritt
8 Min Read
Jul 09, 2022
Mobile homes built after June 15, 1976, to meet updated federal building requirements are manufactured homes. They are manufactured in factories and put on trailer chassis to be moved. These houses are occasionally erected on mobile home parks or leased land.
Alternatively, manufactured house owners can seat their structures on land they own or are under contract to purchase.
In terms of style and materials, current manufactured homes are unlike their ancestors.
Although single- and double-wide trailers are still available, most modern builds feature expansive layouts, numerous sitting and bedroom areas, attics, porches, and other features.
They're also designed to far higher safety standards and guidelines than their predecessors.
Also, modern manufactured homes are constructed with more environmentally friendly materials, boast energy-efficient equipment, and might be equipped to be permanently anchored to foundations.
With the skyrocketing prices for traditional homes, many Americans consider manufactured homes an affordable entry point into homeownership.
How much do manufactured homes cost?
A manufactured home provides similar square footage to a stick-built home at a reduced cost per sq ft. In 2021, the median home price in the United States was $374,900. On the other hand, a manufactured home costs an average of $81700.
Different manufacturers charge different prices depending on the structure, size, and region you buy a manufactured home.
The Midwest has the cheapest new prefabricated homes, while the West has the most expensive. Colorado and California are two of the most costly states for manufactured homes.
According to data from the United States Census Bureau, the following is the tale of the price of new prefabricated homes shipped in October last year:
New Single-Wide Average Sale Price
Northeast - $74,000
Midwest - $81,000
South - $81,900
West - $85,000
New Double-Wide Average Sales Price
Northeast - $138,700
Midwest - $132,600
South - $136,000
West - $150,400
Factors influencing the price of a manufactured home
A variety of factors determines the total cost of purchasing a new or used manufactured home; here's the breakdown:
Size of home
When looking at manufactured homes, it's wise to consider how much space will suit your family's needs. Manufactured houses are available in many sizes, ranging from single to double and triple-wide.
While the smaller models cost less, larger models are expensive, and their price may even equal that of site-built houses.
Single-Wide vs. Single-Section
A single-wide manufactured home is typically less expensive than a Single-Section Home because it's smaller (600-1400 sq ft).
Single-Sections don't usually require great on-site work after being delivered to their locations; they usually fit without much trouble.
According to data obtained from the Census Bureau, new single-wide manufactured homes cost an average of $76,400 in November 2021.
Double-Wide vs. Double-Section Home
Double Wides typically cost twice as much as single Wides because they are twice bigger. According to data obtained from the Census Bureau, new Double Wides cost an average of $139,900 in November 2021.
Double Wides arrive in two parts to be assembled on site. A few double homes come in more than two parts; however, these are rare. The greater size also allows more modification of both the inside and exterior layouts.
Triple-Wide
A triple-wide is about three times as big as a single-wide and typically costs three times as much.
The home's age
Used manufactured homes cost significantly less than new ones. For example, you can find a decent old single-wide manufactured home for $10K to $25K.
A decent used manufactured home may only require some cosmetic work to get it looking like new, leaving you with an excellent budget to upgrade fixtures, appliances, etc.
Land cost
After you've decided on a manufactured home, you can buy land for it or rent a space in a nearby trailer park. Of course, your geographic area will determine how much you'll spend on either errand.
For instance, In California, a parcel of land can cost up to $2.5 million, whereas a similar-sized lot can only cost you $20,000 in Arizona.
If you decide to rent, the average monthly rent cost is $380. But again, this amount varies depending on what amenities are provided.
For example, a place with swimming pools and parks costs more. Also, be careful when buying a lot held by an investment company.
Delivery
The cost of relocating a manufactured home to its new location is sometimes included in the purchase price. But conform with the manufacturer first before signing the contract.
If transportation is not provided, you will have to do it yourself, and typically, it costs between $1k and $5k to deliver within a 100-mile radius and $6.00 to $15.00 for each additional mile.
Another delivery expense is the cost of an escort to protect your house on the road. Usually, people pay trucks to display "wide load" placards to warn passing cars. These also charge per mile between $1.00 and $2.00.
Foundation
The cost of a foundation varies considerably based on the kind, materials utilized, and features such as basements, crawl spaces, etc.
The typical cost is between $4,500 and $12K, although it can go much higher based on the structural complexity, materials, soil, climate, etc.
Advantages of permanent foundations for manufactured homes include expanding storage and living spaces using basements, pest prevention, minimizing structural problems, and helping the house keep its value.
You also won't probably be able to get a mortgage for a manufactured home unless it's erected on a foundation and designated as real estate rather than a "vehicle."
Depending on your state or county, local building codes may also require that your home be built on a foundation. Before buying a manufactured home, it's always wise to check local regulations, construction, and zoning codes.
Zoning Codes
Depending on the land you want to install your manufactured home, you may need:
Physical access to it
Soil Grading to ensure the ground is stable
Proper foundation to match the soil class
Building permits
Septic, drainage, electrical, dryer vent discharge, and other utility connections
Proper site preparation
Perimeter enclosure
applicable city and school district fees
Zoning
By acquiring a lot in a manufactured home park, you can escape some zoning requirements.
However, most manufactured home community parks charge homeowners association fees to provide access to neighborhood amenities like recreational facilities, and landscaping, among other things.
HOA fees start from $100 to $300 and above.
Taxes
Manufactured home taxes vary by state, locality, home classification, and whether or not you own the lot it's installed on.
Generally, manufactured homes classified as real property are taxed just like site-built homes, although rates may differ slightly. On the other hand, manufactured properties that fall in the personal property category are taxed according to local personal property tax laws.
In many locations, you need to own the ground on which the home is installed and place the home on a solid foundation for it to be considered a real estate property.
Because manufactured homes typically degrade, this could help keep their worth. Of course, you may have to pay tax on the land, too, depending on your state.
On the other hand, leasing a lot for your home in a manufactured home community park means the person in charge of the park is the one that handles tax matters. But they will put this tax cost in your monthly rent.
Insurance
Any home, a traditional brick-and-stone or a manufactured home, is a substantial investment. If you don't get homeowners' insurance, you may incur deep financial setbacks when disasters such as fires, windstorms, theft, and vandalism happen.
But manufactured homes are slightly more expensive to insure than standard stick-built homes because of the increased risk of fire and wind damage.
Fire spreads quickly in manufactured homes because of insufficient insulation and small spaces. Insufficient insulation also increases the risk of frozen pipes and home water damage.
Permits
Utility costs vary based on where you are. After purchasing a manufactured home, you will have to worry about basic utilities such as cable, internet, power, sewage, and water. If some of these utilities require the construction of structures, you may need to obtain permits.
Permits can significantly add to a manufactured home purchase budget, especially if the area hasn't seen any construction before. Always work with someone familiar with your local area building and construction codes.
You may also be able to avoid permits by installing your home on a lot in a manufactured home community where the amenities have already been laid.
Customizations
There are numerous options for unique fittings and layouts in mobile homes, just as with site-built homes. There are various features to add, from custom roofing, fireplaces, and bathrooms to surround systems, porches, and decks.
Many retailers sell blueprints with a variety of layout options. Depending on how far you want to go, customizations can significantly increase your budget. Always work with a realtor familiar with such features and their cost.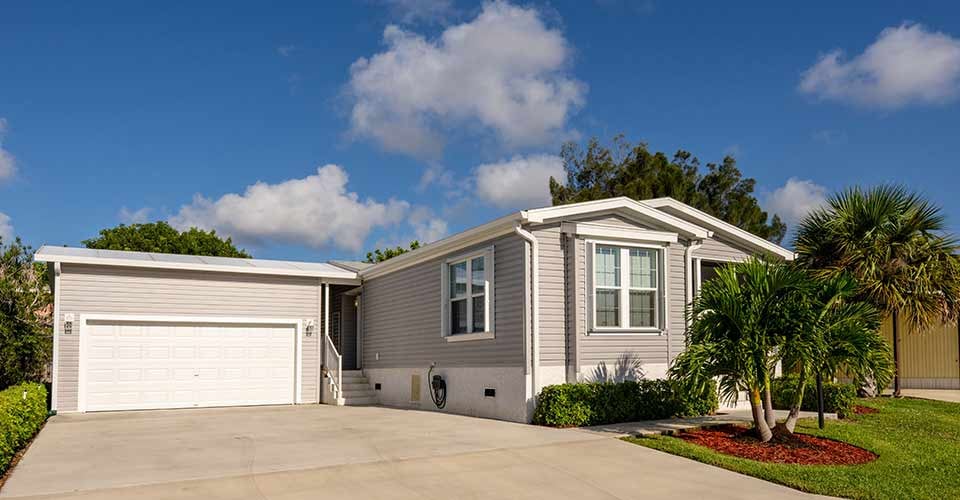 What to keep in mind about manufactured homes?
Manufactured houses provide flexibility and affordability to homebuyers, especially in these times of skyrocketing prices for traditional homes.
However, before you punch this seemingly golden ticket to low-cost homeownership, keep the following things in mind:
Manufactured home standards
The manufactured house you wish to buy must fulfill government regulations to qualify for a traditional conforming mortgage or a government-guaranteed loan.
The Housing and Urban Development Department defines a manufactured home as a transportable single-family residence of one or more parts erected on a solid chassis that may or may not have a permanent foundation.
All manufactured homes must display two stickers on their exteriors confirming compliance with HUD's Manufactured Home Construction and Safety Standards. Any home built before 1976 does not match HUD's current requirements.
If you're considering buying a manufactured house, try and get pre-approved before going house hunting. Your lender should be able to inform you which mortgage programs suit your profile and the property restrictions you should be aware of during your search.
The type of ownership differs
Some manufactured homes are considered "real property" and therefore taxed as real estate.
These are installed on land their owners own, have permanent foundations, and, therefore, property deeds. on the other hand, manufactured homes installed on rented lots are titled "vehicles."
Don't forget the inspection
Just because it's not a traditional stick-built home doesn't mean you ignore inspections when purchasing. An introductory four-point survey will inform essential details about a manufactured home in most cases.
It assures that the roof, power, plumbing, heating, and air conditioning are all properly working. Tour the home yourself to also check the condition it's in.
Consider giving it a permanent foundation
While real estate appreciates as time progresses, the value of a manufactured house depreciates with time, much like the value of a car.
This can be helped by installing these homes on permanent foundations and following proper maintenance and care routines to help them keep their value.
Not all mobile home parks are dreadful
Mobile home neighborhoods have a horrible image of being unappealing places to live. However, as previously said, many mobile home communities include amenities such as swimming pools, clubhouses, and basketball and tennis courts, among others.
Some are even posher than traditional housing neighborhoods, allowing residents to enjoy serious luxury for far less.
For example, Paradise Cove Mobile Home Park allows its residents to enjoy the beautiful California beach without forking out $10 million for a traditional home.
Consider local climate
Tornado-prone places are risky for mobile homes. According to several studies, more than 40 percent of tornado fatalities occur in mobile or prefabricated houses. Keep in mind your state's climate before purchasing a manufactured home.
The same goes for fire-prone areas like certain sections of California. Such weather and natural temperaments make living in a mobile home dangerous and significantly increase insurance for such properties.
A mobile house may provide a higher quality of life
Everyone has unique financial situations, but manufactured homes are typically less expensive than traditional residences, leaving you with extra cash to travel or save for a proper home or retirement.
Also, manufactured homes are cheaper to maintain than traditional homes because they don't occupy a much footprint. Plus, just because the structures are factory-built doesn't require special contractors.
Any qualified tradesperson can conduct repairs, fixes, or installations on manufactured homes. Plus, it's always wise to let the professionals handle the customizations and fixtures installation if you are unsure what to do; otherwise, you could reduce your home's value with sub-par customizations.
Is it more difficult to purchase a manufactured home?
Purchasing a factory-built house can sometimes be more complicated than purchasing a traditional house; this is often the case when you need to work with contractors and city inspectors to ensure your home is up to standard.
Even though manufactured homes fulfill the same functions as stick-built homes, most only come with 30-year manufacturer warranties, making them tough to finance. Most lenders are accustomed to properties with no 'shelf life' or when they are constructed.
The credit score criteria for purchasing a manufactured home are often more significant than for purchasing a regular home.
As a result, not every lender is willing to finance manufactured homes. Those who do may require buyers to meet more stringent qualifications.
Also, when assessing a borrower's DTI for loan approval, most lenders predict costlier interest rates and homeowners' insurance premiums, leading to lower loan amounts.
Also, some lenders opt to finance double-wides or larger mobile houses only, thus leaving out buyers of smaller units.
If you're looking for a manufactured house, look for outside HUD labels and an internal HUD plate. These documents confirm that the structure was built according to HUD specifications and offer its year, serial number, make, and all required for loan approval.
Wrap-up
There are many intricacies to purchasing a manufactured home. Typically, the factory price tag of manufactured homes is less than the price of building your own home.
Beyond the price of the structure, there are other expenses such as the cost of land, delivery, permits, foundation, taxes, insurance, and customization to consider.
However, depending on your locality and how far you want to take various home-related projects, the eventual cost of your manufactured home may not differ much from that of a traditional home.
You may avoid the cost of buying land and installing utilities by renting a space in a mobile home park. But mobile home parks come with homeowner's association fees and charge varying rents depending on the type of amenities available.
With over 50 years of mortgage industry experience, we are here to help you achieve the American dream of owning a home. We strive to provide the best education before, during, and after you buy a home. Our advice is based on experience with Phil Ganz and Team closing over One billion dollars and helping countless families.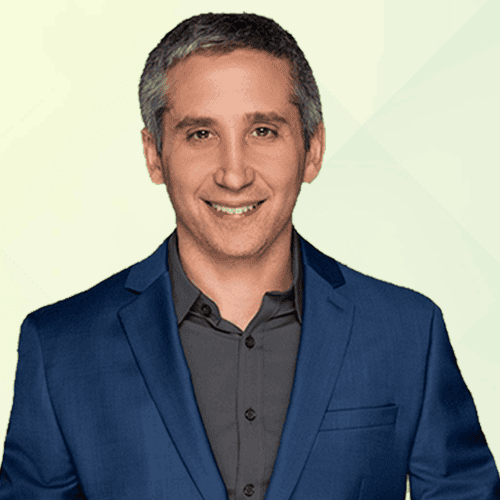 About Author - Phil Ganz
Phil Ganz has over 20+ years of experience in the residential financing space. With over a billion dollars of funded loans, Phil helps homebuyers configure the perfect mortgage plan. Whether it's your first home, a complex multiple-property purchase, or anything in between, Phil has the experience to help you achieve your goals.