How Ecuadorian Nationals Can Get Mortgages in Florida

By Phil Ganz

Edited by Ryan Skerritt
8 Min Read
Sep 23, 2023
Purchasing a home in Florida when you're from Ecuador can seem complicated, especially if you're not familiar with how buying property in the United States works.
This guide aims to provide all the steps you need to know to buy a home in Florida. It's specifically designed for people coming from Ecuador to Florida to get a mortgage and own a home.
This guide offers a complete overview of how to buy a home in Florida when you're coming from Ecuador. It covers everything you need to know, whether you've just moved to the United States on a visa or are living in Ecuador and planning to invest in Florida real estate.
The focus is on helping you secure a mortgage and successfully buy a property in Florida.
Is it Possible for People from Ecuador to Buy a Home in Florida?
Yes, you don't have to be a U.S. citizen to buy a home in Florida.
People from Ecuador can purchase various types of property including homes, business spaces, holiday properties, and even land. The process is designed to be simple, allowing you to become a property owner in Florida.
This guide will help you understand what you need to do, step by step, including how to get a mortgage and what taxes you might have to pay.
According to the National Association of Realtors (NAR), from April 2021 to March 2022, people from other countries bought $59 billion worth of existing homes in the United States. This is an increase from $54.4 billion in the previous year.
In 2017, the peak year, the figure reached $153 billion.
Of these buyers, 57% had recently moved to the U.S. or had a visa. The other about 40% were buyers living outside the U.S.
Between April 2021 and March 2022, foreigners bought 98,600 existing homes valued at $59 billion, marking an 8.45% increase in dollar amount compared to the same period the previous year.
This rise is thought to be due to the world recovering from COVID-19, and the trend is expected to keep going up in the future.
The information is particularly relevant for people from Ecuador looking to get a mortgage and buy property in Florida, as it suggests a favorable and growing market.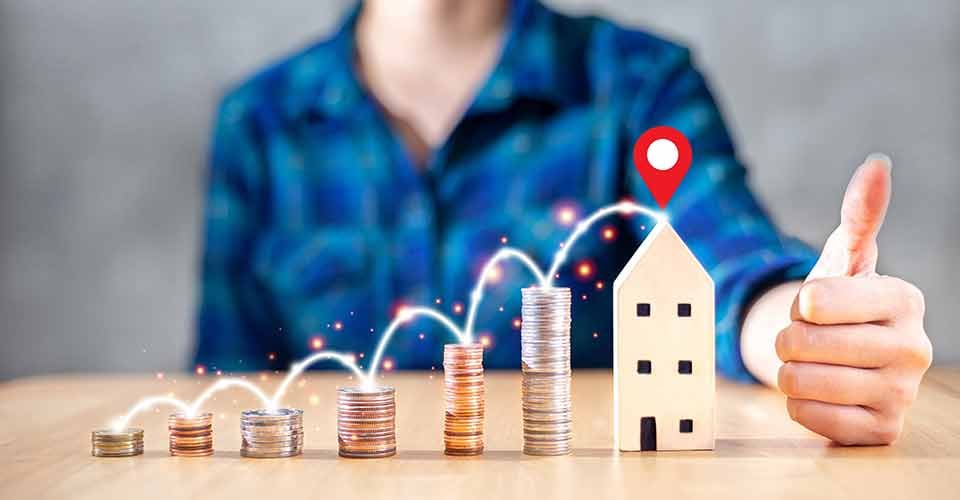 Guidelines for People from Ecuador Buying Property in Florida
People from Ecuador can purchase property in Florida without any special limitations and have the same rights to own property as U.S. citizens.
However, there are important points to note:
You'll need to get a Taxpayer Identification Number (TIN) from the Internal Revenue Service (IRS) in order to buy a property in Florida.

To buy a home, you'll usually need a mortgage from a U.S. bank or financial institution. You may be asked for additional paperwork like proof of income, job history, and credit history. There are mortgage programs specifically for foreigners that do not require U.S. credit history.

Typically, a higher down payment of 20-25% may be required if you're buying from Ecuador.

The tax rules that apply to you are the same as those for U.S. citizens.

Whether you want a home to live in or an investment property, there are no extra rules or limitations.
This information aims to assist individuals from Ecuador in understanding the requirements for securing a mortgage and purchasing property in Florida.
Documents Required to Buy Property in Florida
To buy a property in Florida and secure a mortgage, individuals from Ecuador may be asked to provide various documents. These can include:
A valid Ecuadorian passport.

A U.S. visa or a driver's license. Some mortgage lenders may ask for a B1/B2 visitor visa, especially for those planning to invest rather than reside.

While a visa may be required by some lenders, others may not require it at all, particularly if you are from a visa waiver country.

A Social Security Number or Individual Taxpayer Identification Number (ITIN).

Bank statements, which may include additional financial documents from your bank in Ecuador.

Proof of reserve funds to show you can make future mortgage payments.

Pay stubs to show evidence of income.

Tax returns to further demonstrate financial stability.

Credit score, if applicable. However, even without a U.S. credit history, you can still obtain a mortgage.
The requirements may vary depending on the mortgage lender you choose, but these are generally the types of documents you'll need.
This information is aimed at helping people from Ecuador understand what they will need in order to purchase property and secure a mortgage in Florida.
How to Buy a House in Florida from Ecuador – Steps
The process of buying a house in the United States for a foreigner involves multiple steps, each with its own set of requirements and considerations.
Step 1 - Location Selection
Foreign nationals have the freedom to buy property in any part of Florida. Residents should focus on practical considerations like commute, schools, and amenities, while non-resident investors should focus on the best cities for real estate investment.
Step 2 - Choose a Specialized Real Estate Agent
It's important to work with a real estate agent who has experience in international transactions. Look for agents with a CIPS (Certified International Property Specialist) designation, which is recognized by the National Association of REALTORS® in the USA.
Step 3 - Working with the Agent
Foreign nationals will be required to sign a buyer representation agreement. In the U.S., the property seller usually covers the agent's commission for both buyer and seller.
Step 4 - Tax Situation
Foreign nationals are subjected to the same property tax liabilities as U.S. citizens. However, non-resident foreign investors must also pay taxes on net income earned from the property.
Step 5 - Home Search Process
The real estate agent will help guide the home search process, showing properties both in-person and online. The agent can also offer advice about local amenities and what is typically included with a property, like appliances or land.
Step 6 - Make an Offer
Once a property has been selected, the agent will help in making an offer based on comparable property sales in the area.
Step 7 - Home Inspection
A home inspection is highly recommended to ensure the property is in good condition. The real estate agent can facilitate this process.
Step 8 - Sign Purchase Contract
Upon successful inspection, a contract of sale is signed, and an earnest money deposit is made. The contract often includes clauses that allow buyers to withdraw under certain conditions.
Step 9 - Title Report
A Title Report will show the property's ownership history and any liens against it. This is essential for the buyer's protection.
Step 10 - Home Financing
Foreign nationals can obtain financing through specialized U.S. mortgage programs that do not require U.S. credit history.
Time Frames
For cash purchases, the process can take approximately 30 days from the signing of the contract. For financed purchases, the time frame is generally around 60 days.
Step 11 - Take Ownership
On the closing day, multiple documents are signed to transfer property ownership. The Title Closer will notarize the deed, and the keys are handed over to the new owner.
This guide outlines the key steps and considerations for foreign nationals interested in buying property in Florida.
5 Mortgage Options for Ecuadorians
Foreign National Mortgage
A foreign national mortgage is tailored to assist foreign nationals who are interested in buying property in Florida.
This type of mortgage accounts for the difficulties foreigners may face in obtaining traditional mortgage loans, particularly issues related to a lack of U.S. credit history and income documentation.
These loans often require a higher down payment, usually between 20-25%, and have somewhat elevated interest rates compared to standard mortgages.
Despite these conditions, foreign national mortgages are often chosen by foreign buyers for their accessibility and specific accommodation of non-U.S. residents' needs.
DSCR Loan (For Investment Properties)
Debt Service Coverage Ratio (DSCR) loans are geared towards non-resident or foreign nationals looking to purchase investment properties in the United States.
The loan focuses on the income that the property is expected to generate in relation to its debt obligations. DSCR loans often require a particular credit score.
Some lenders, however, may offer these loans to foreigners without a U.S. credit history, albeit with a higher down payment and interest rate.
ITIN Loans
Individual Taxpayer Identification Number (ITIN) loans are designed for individuals who possess an ITIN but do not have a Social Security number.
These mortgage loans can be an avenue for undocumented immigrants to become homeowners in the United States.
Specific requirements must be met to qualify for this type of loan, which can facilitate homeownership for those without a Social Security number.
Federal Housing Administration (FHA) loans are insured by the FHA and aim to make homeownership more accessible.
These loans typically require a lower down payment and have more lenient credit requirements than conventional loans.
Foreign nationals with an established U.S. credit history can qualify for an FHA loan by meeting a minimum credit score requirement, usually starting at 580.
Conventional Mortgage
Conventional mortgage loans are compliant with the guidelines set by government-sponsored entities such as Fannie Mae and Freddie Mac.
To qualify, foreigners need to fulfill certain lender requirements that include having a strong credit history and meeting the credit score requirements, which generally start around a score of 620 or higher.
These loans can be especially attractive to foreign nationals with an established U.S. credit history due to their lower interest rates and down payment requirements.
Visa Rules for Ecuadorians Buying Homes in Florida
If You Have a Green Card - Just like U.S. citizens, people with a green card can look for different types of home loans, like FHA loans, or those from Fannie Mae or Freddie Mac. You may only need to pay 3% at first, but you'll need records of your taxes and job for at least two years.

With a Temporary Work Visa - If you're in the U.S. with a short-term work visa, you might be able to get an FHA loan. You'll have to show papers that prove you can work and live in the U.S. for at least three more years.

Refugees or Asylees - If you got permission to stay in the U.S. because you're a refugee or got asylum, you can look for a home loan just like any U.S. citizen. You'll need a form called I-94 that shows you're allowed to work.

For Global Investors - If you're investing from another country, the lender might ask you for a specific kind of visa, like a B1/B2. If Ecuador has a visa-waiver with the U.S., you won't need a visa to get a home loan in Florida.
Taxes When Buying a Florida Home from Ecuador
Tax Guide - The IRS has a guide called Publication 515 for people from other countries buying U.S. property. It tells you about different kinds of taxes you might have to pay.

Withholding Tax - Usually, 30% of the money you earn from the property will be held back for taxes.

Choices for Property Income - You can decide if you want your property income to be linked with a U.S. business or not. If you link it, you'll be taxed like a U.S. citizen. If you don't, you'll face the 30% withholding tax.

Different Tax Choices - You have two ways to handle your property income. The 'Net Election' lets you subtract costs like mortgage and repairs before paying tax. The 'Gross Election' means you pay the 30% withholding tax on the total income without any deductions.

Tax Deals - Ecuador and the U.S. might have a tax agreement that could lower your withholding tax. Check IRS Publication 515 for more.

Profit Tax - If you sell the Florida property, you'll have to pay a 15% tax on any profit you made.

Tax Held Back When Selling - If you sell your property, the person who buys it has to hold back 10% of the price and send it to the U.S. tax office. You can sometimes reduce this amount.

Local Property Tax - In Florida, you'll also have to pay a state property tax on your home. The amount changes depending on where in Florida the property is.

Filing Taxes - If you make money from your Florida property, you'll have to fill out a tax form called 1040NR.
Advice for Ecuadorians Buying Real Estate in Florida
Understand the Local Market - Study the housing market in Florida to know what homes are worth and how prices are changing. Talk to a real estate agent who has experience helping people from Ecuador buy homes.

Figure Out Your Payment Plan - Look for home loans that are made for people from Ecuador, whether you have a U.S. credit history or not.

Learn About Taxes and Laws - Speak to a tax consultant or a lawyer who knows about buying U.S. property from Ecuador. You can also ask a CIPS agent, who is trained in international home buying, to guide you from beginning to end.

Move Money Safely - If you're bringing money from Ecuador to buy a home, talk to a bank that knows how to handle money from other countries. You could also use different ways to protect yourself from changes in money value. CIPS agents can help with this too.

Use Tax Benefits - If you're buying property as an investment, the U.S. tax office lets you take off some costs from the money you make. This can lower your taxes.

Think About Property Care - If you won't be in Florida to look after your property, think about hiring a company that can do that for you. Make sure they know how to work with people from Ecuador.
With over 50 years of mortgage industry experience, we are here to help you achieve the American dream of owning a home. We strive to provide the best education before, during, and after you buy a home. Our advice is based on experience with Phil Ganz and Team closing over One billion dollars and helping countless families.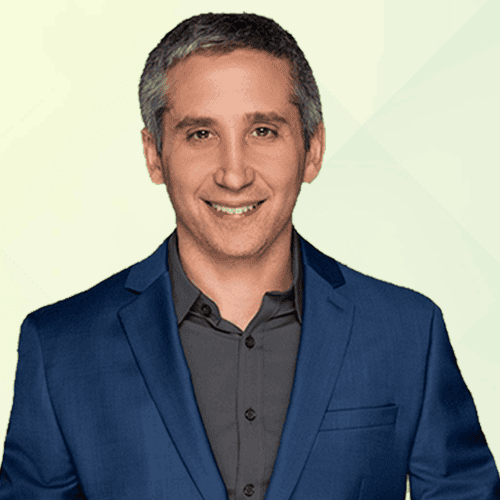 About Author - Phil Ganz
Phil Ganz has over 20+ years of experience in the residential financing space. With over a billion dollars of funded loans, Phil helps homebuyers configure the perfect mortgage plan. Whether it's your first home, a complex multiple-property purchase, or anything in between, Phil has the experience to help you achieve your goals.