VA Mobile Home Loans - Learn About the 2023 Manufactured Home Requirements

By Phil Ganz

Edited by Ryan Skerritt
8 Min Read
Jun 04, 2022
For starters, mobile homes provide the comfort and stability of traditional homes at an affordable price. However, securing one with a home loan can be pretty challenging.
You have to choose the features of your manufactured home and decide where to put it. If you are part of the military community, consider VA mobile home loans to purchase the house and install it at your preferred site.
Lenders will require you to meet various conditions before approving you for this type of financing to reduce the funding risk on their side.
Understanding the landscape of VA mobile loans will help you prepare for uncertainties when seeking financing. Here's everything you need to arm yourself with for a smooth loan process:
What Is a Mobile or Manufactured Home?
A manufactured home (MH) is a housing unit built entirely or primarily off-site at select factories before being ferried to a site where it is installed. It costs way less per square foot to build this type of structure than traditional homes built on-site.
MH units have evolved based on amenities, style, public perception, and construction quality.
As a subset of manufactured homes, modular homes are housing units divided into several parts built off-site and later assembled at the site like building blocks. They give room for more customization and experimentation.
A typical small MH can have an area of 500 square feet, while a large one can be 3,000 square feet when constructed as a modular unit.
HUD and VA Definition of Manufactured Homes
It's common for people to interchangeably use the terms mobile home and manufactured home, even though they refer to two different things.
The HUD (Department of Housing and Urban Development) considers mobile homes as housing units constructed before June 15, 1976.
On the other hand, the HUD classifies manufactured homes as structures constructed after that date. Manufactured homes have to meet various construction standards set by HUD before they are inhabited, unlike mobile homes.
The VA loan program considers manufactured and mobile homes as the same thing. When taking a VA loan for a manufactured or mobile home, the structure will be considered a house constructed in a factory on a chassis (a permanent frame).
The VA loan program also recognizes modular homes as structures prefabricated into relevant sections in a factory before being ferried to a designated site where they will be assembled and mounted on a foundation.
You must meet various eligibility requirements to qualify for VA mobile home loans. These requirements are different from those that lenders impose on modular homes and single-family homes.
Why Should You Consider Getting a Mobile Home?
Mobile homes are loved for their ease of installation, affordability, and portability. They can help you reduce the timeline of becoming a homeowner at a cost-effective price.
Here's a breakdown of some of the good sides of getting a mobile home:
Low-Cost Option to Building a Home
Building a house from the ground can take several weeks or months, depending on the details to be included in the property.
If you don't have time and the resources to wait for a home construction project to complete, a manufactured home will be an affordable option. The manufacturer will custom-build the structure for you to mirror your tastes and preferences.
Mobile homes cost less per square foot than traditional homes built from the ground. They offer you more space for an affordable amount of money. They give you great value for money, especially in a housing market where housing prices are high.
Flexibility
You can move a manufactured home to your chosen land and have it set up how you like.
Provided that the site is prepared for the installation, it will take less than a day to mount the structure and make the connections, such as water, electricity, gas, or wastewater drainage.
Since rented land isn't allowed by the VA to be used to hold the house, it's wise to buy your piece of land before getting the mobile home.
You also have the freedom of having the manufactured home removed in the future if you have other plans for the land.
Portability
Mobile homes are a great option if you don't like being tied to one place for several years. Once constructed in a factory, they are usually delivered to a designated destination since they are easy to move.
You can haul them to your new destination and continue enjoying the amenities that come with the structure.
Controlled Outcomes
As the homeowner, you have the freedom to decide the design, shape, and size of your manufactured home.
Since mobile housing units are constructed in controlled environments, you can have them designed to a high standard.
You won't have to worry about problems with scheduling contractors and construction delays caused by harsh weather, which are expected when building a traditional home.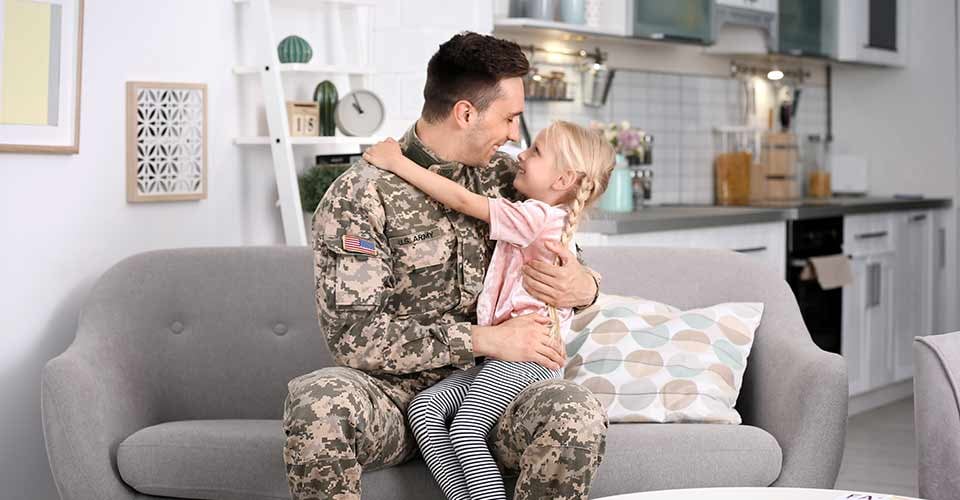 The VA Mobile Home Loan Process
Instead of lending money, the Veteran Affairs guarantees home loans. VA partners with select lenders, who operate as private companies that set the loan requirements.
Though the VA-approved lenders have to stick to VA's rules, they can set up some of their own.
You have to decide what to do with VA mobile home loans before signing up for them. Many mortgage lenders don't have this type of loan product in their portfolio, so you have to look in the right places.
After finding a mobile home loan lender and getting pre-approved for the financing, your income and credit will be reviewed.
Depending on your borrowing risk, the lender will issue you an official letter stating the amount of money they are willing to lend you.
The loan principal amount will give you a starting point when looking to buy a manufactured home.
Purpose of VA Mobile Home Loans
It would be best to spend it on a good MH deal since you will be repaying the VA mobile home loan with your own money.
Here are six ways the loan can help you if you are a veteran or service member looking to own a manufactured home:
Purchase a manufactured home that will be professionally attached to land you already own.

Buy the MH and lot at the same time when the housing unit is already mounted on the land.

Purchase a mobile home and land at the same time if the housing unit is yet to be affixed to the lot.

Refinance an existing VA mobile home loan and buy the land at the same time.

Count on a VA streamline to ask for a lower rate on your current mobile home and the land it sits on, provided a VA mobile home loan covers it.

Get cash from the equity tied to your MH, pay off a non-VA home loan, and lower the mortgage rate.
Peculiarities of VA Mobile Home Loans
Many mortgage lenders don't like to assume the risk of issuing mobile home loans for various reasons. They may be willing to serve you with a VA loan rather than a VA mobile home loan since they see the latter as having more risk.
Some still offer these loan products, but you have to be persistent when looking for one with favorable terms.
Shop for these loans with an open mind since loan terms and conditions differ with the lender. All in all, have the following considerations in mind as you consider this type of home financing:
The maximum loan term you can get for the MH is 25 years for larger housing units and 20 years for the smaller ones.

Mortgage lenders consider borrowers with better credit scores, so raising your credit score is essential to improve your qualifying chances.

Finding a lender may take time since most don't offer VA mobile home loans.
Since VA mobile home loans come with shorter repayment terms, the monthly mortgage obligations tend to be higher, and you will have relatively few installments to pay.
The cost of borrowing (compared to traditional 30-year home loans) will be lower since you'll pay interest only for a few years.
Though the credit score requirements for mobile home loans guaranteed by VA are less strict, lenders prefer a minimum FICO credit score of 620.
From the FICO scale of 300 to 850, this score is regarded as fair. It's still possible to find a lender willing to accommodate a much lower FICO score, provided you demonstrate that you are a low-risk borrower.
What the Shorter Repayment Period Means
Many VA loan borrowers may find the short repayment period for mobile home loans challenging. Lenders have the power to shorten or lengthen repayment terms as they see fit.
If you are used to having a repayment term of 30 years, prepare yourself for new changes when looking for financing for the MH.
It shouldn't shock you when a financial institution sets a repayment term of 15 or even 20 years once they agree to finance your MH purchase.
The reduced period of repaying a loan will mean that the monthly payments will be more significant. The good thing is that you can finish paying off your home faster and save more in the long term.
As you weigh your options for repayment terms, check out the amortization schedule on the loan programs.
The amortization schedule will give you a breakdown of how payments will be split between the interest and principal throughout the VA mobile home loan.
VA Mobile Home Guidelines
The Veterans Affairs rolled out new guidelines for categorizing mobile or manufactured housing units in March 2019. Eligible mobile homes must meet the following requirements:
Adhere to VA's standard MPRs (minimum property requirements), which vary with the state.

Count as real property instead of a vehicle or chattel according to the local and state zoning requirements.

Be mounted on a permanent site that adheres to the state laws on the minimum on-site load and resistance to strong winds.

Be constructed as per the manufactured home construction and safety standards enacted by the HUD and bear HUD certificates and tags.

Comply with both local and state regulations on manufactured homes, especially if the structure is missing HUD tags or was altered.

Have a minimum floor area of 700 square feet for a double-wide unit and 400 square feet for a single-wide unit.
You will still have the chance to get the mobile home redesignated as real property if it's currently categorized as a chattel.
The Veteran Affairs requires you to provide the structure's floor plans and specifications to the relevant authorities for reclassification.
You will also have to share the floor plans and specifications of the structure if you're taking a loan on a manufactured home that hasn't been sited yet.
What Qualifies as Real Property
Before being mounted on the designated sites, manufactured homes are ferried on public roads. Once set up on the ground, they start as vehicles before transitioning to real property.
What most people don't know is that MHs are classed as chattels or vehicles before being installed on a designated lot.
The vehicle or chattel designation is issued to them since owners have to pay the DMV to move them around. Once the MH arrives at the site, you have to carry out a title elimination to have it reclassified from a vehicle to real property.
Depending on your state, reclassifying your MH may involve a little paperwork. The relevant authorities will require you to fill out some forms and pay processing fees.
Once the process is completed, your MH will qualify as real property and be eligible for mortgage products like VA mobile home loans.
Before the lender processes your loan, they will require you to prove your rights to the land where the MH will be mounted.
The lot or land, in this case, will hold the utilities needed for daily living.
Land/Lot Considerations for Mobile Homes
One thing you may recognize when you hear the term mobile home is a recreational vehicle situated within a park or a community-rented park.
Though modern recreational vehicles are designed to offer convenient living standards, they are not eligible under the VA mobile home loan program. This is because their wheels are still intact, and the land most of them rest on is leased.
The Veterans Affairs requires you to own the land where your MH is situated for you to qualify for a mobile home loan. The land title will help convince the lender that you permanently plan to attach a manufactured home on a designated plot.
What to Know About Va-approved Lenders
Mortgage lenders can process a mobile home loan without submitting your loan processing information to the Veteran Affairs for further underwriting review.
However, a state or federal agency should examine the lenders (loan and mortgage companies, banks, and loans and savings associations).
They must also have valid approval issued by the Veterans Affairs according to the VA mobile home loans program standards.
It's common to find unscrupulous lenders offering illegitimate mobile home loans with a VA guarantee. You can single them out by checking their certifications and VA-backed approvals.
Ensure that the lender has a certification number or something that proves their state or federal approval to offer VA mobile home loans.
The Bottom Line
VA-guaranteed home loans were designed to give eligible American veterans or their eligible surviving spouses a fair chance at homeownership. They offer home financing to veterans who weren't eligible for loans provided by private lenders.
VA home loans diversified to include VA mobile home loans for veterans and service members looking to buy manufactured homes.
If you serve or served in the military or are a spouse of someone who served, you can use your VA eligibility to buy a manufactured home and the land it will be mounted on.
Most loan products offering this option come with shorter repayment terms but higher monthly mortgage obligations. Decide on the kind of manufactured house you want and the favorable repayment terms to get a good deal.
With over 50 years of mortgage industry experience, we are here to help you achieve the American dream of owning a home. We strive to provide the best education before, during, and after you buy a home. Our advice is based on experience with Phil Ganz and Team closing over One billion dollars and helping countless families.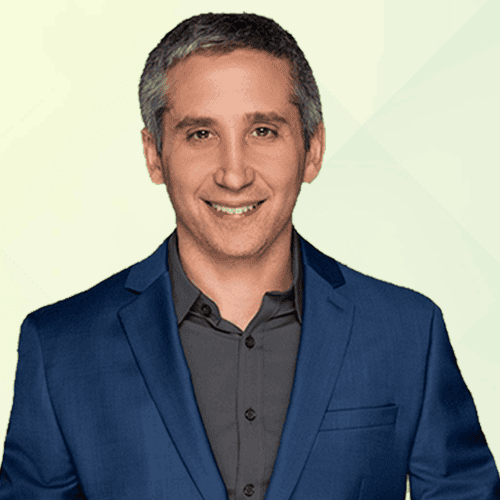 About Author - Phil Ganz
Phil Ganz has over 20+ years of experience in the residential financing space. With over a billion dollars of funded loans, Phil helps homebuyers configure the perfect mortgage plan. Whether it's your first home, a complex multiple-property purchase, or anything in between, Phil has the experience to help you achieve your goals.