Buying Florida Real Estate as a Foreign National - FAQs and Changes in 2024

By Phil Ganz

Edited by Ryan Skerritt
8 Min Read
Oct 05, 2023
In 2024, there have been several updates to the process of buying real estate in Florida for foreign nationals. Many international buyers are attracted to Florida's real estate market due to its desirable climate, cultural diversity, and potential investment opportunities.
However, the purchasing process can differ for foreign nationals compared to U.S. residents.
This article will provide answers to frequently asked questions and outline the key changes that took effect this year.
Changes for Foreign Buyers in 2024
There are no major changes expected for foreign buyers looking to purchase US real estate in 2024. However, there are a few things to keep in mind:
The US housing market is expected to cool in 2024
This means that there may be more homes available for purchase, and prices may not increase as quickly as they have in recent years. This could be good news for foreign buyers, as it could make it easier to find and purchase a home at a fair price.
Mortgage rates are expected to remain elevated in 2024
This means that it will be more expensive for foreign buyers to borrow money to purchase a home. However, there are still a number of mortgage programs available to foreign buyers, and it is important to work with a qualified mortgage lender to find the best program for your needs.
The US government continues to monitor and regulate foreign investment in real estate
Foreign buyers should be aware of all applicable laws and regulations before purchasing a home in the US. It is a good idea to consult with an attorney who specializes in real estate law to ensure that you are in compliance with all requirements.
Overall, the US housing market remains open to foreign buyers. However, it is important to be aware of the current market conditions and to work with qualified professionals to ensure a smooth and successful transaction.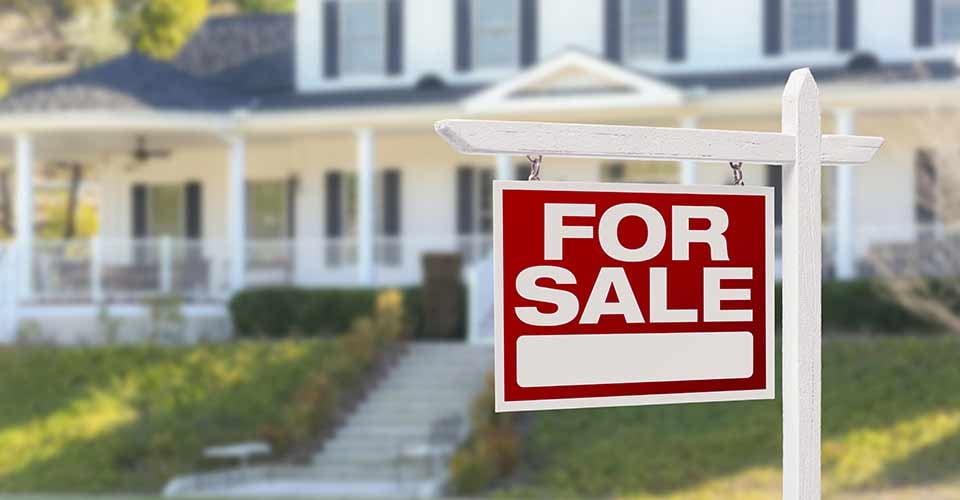 Frequently Asked Questions by Foreign Nationals Who Purchase Florida Real Estate
Foreign nationals can indeed buy properties in Florida. They're not limited by citizenship and can acquire residential, commercial, vacation properties, and land.
The process in Florida is direct, enabling them to enjoy the benefits of property ownership.
What is the current landscape of foreign real estate transactions in Florida?
Foreign nationals have shown significant interest in purchasing real estate in the US, and Florida is a popular choice for many.
According to the National Association of Realtors (NAR), from April 2021 to March 2022, foreign individuals spent $59 billion on existing homes in the US. This is a notable increase from the previous year, which recorded a total of $54.4 billion in sales.
In comparison, the peak of foreign sales was in 2017, with $153 billion. Of these foreign buyers, 57% were newcomers to the US or held valid visas, while about 40% were non-residents.
The total number of existing home units purchased by foreigners during this period was 98,600, representing the $59 billion.
This rise in foreign real estate transactions is believed to be a result of the world recovering from the COVID-19 pandemic.
As global conditions improve, the trend of foreign nationals investing in Florida and other parts of the US is anticipated to grow further.
What should foreigners know about buying property in Florida?
Foreigners can purchase property in Florida without facing any specific restrictions, enjoying the same rights as US citizens.
However, there are certain key points to be aware of:
Taxpayer Identification Number (TIN) - Before making a property purchase, foreigners must secure a Taxpayer Identification Number from the Internal Revenue Service (IRS).

Financing - Foreigners typically secure property financing from US-based banks or financial institutions. This might involve providing documents like proof of income, employment history, and credit history.

Notably, some mortgage programs are available specifically for foreigners, enabling them to get mortgages without having US credit.

Down Payment - The required down payment for foreigners is often higher, ranging between 20-25%.

Tax Implications - Foreign buyers should note that their tax obligations when purchasing property in Florida are the same as those of US citizens.

Property Types - Foreigners can buy various properties, be it a primary residence or an investment property, without any additional conditions or implications.
What documents do foreigners need to provide when buying property in Florida?
When foreigners decide to purchase property in Florida, they should be prepared to provide specific documentation.
Depending on the chosen mortgage lender, the required documents might vary, but commonly they include:
Identification - A valid foreign passport is essential. In some cases, a US visa or a driver's license might be requested.

Visa Information - For global investors, some lenders might ask for a B1/B2 visitor visa. However, individuals from visa waiver countries don't need to present this, and some lenders may not require a visa at all.

Tax Identification - Either a Social Security number or an Individual Taxpayer Identification Number (ITIN) will be necessary.

Financial Records - Expect to provide bank statements, and if applicable, financial documents from your overseas bank, evidence of reserves, check stubs, and tax returns.

Credit Information - If you have a credit score, it may be requested, but it's worth noting that even without a US credit history, foreigners can still secure a mortgage to buy property in Florida.
What are the steps for a foreigner buy a house in Florida?
If you're a foreign national interested in buying a house in Florida, here's a clear, step-by-step guide to help you navigate the process:
Location Decision
Choose the location in the US, keeping in mind Florida offers diverse neighborhoods and investment opportunities.

If you're a resident foreign national, consider factors like commute, schools, and amenities.

Non-residents should research top cities and areas in Florida for potential investment.
Real Estate Agent Selection
It's essential to choose a real estate agent with experience in international transactions.

An agent with a Certified International Property Specialist (CIPS) designation is trained in working with foreign buyers. They are usually multilingual and can help with state-specific rules and cultural needs.
Working with the Agent
In the US, foreign buyers usually sign a buyer representation agreement.

The property seller pays for both the buyer's and the seller's agent's fees. Therefore, foreign buyers can receive expert advice at no extra cost.
Understand Taxes
The US doesn't charge extra taxes to non-resident property investors.

If buying for investment, you'll owe taxes on net income from the property, but not on value appreciation.

Foreign buyers generating rental income or selling property for profit will have additional tax obligations. Most foreign buyers need an Individual Taxpayer Identification Number (ITIN) unless they have a Social Security Number.
Share your property preferences with your agent.

Resident buyers can visit properties in person, while overseas buyers can view them online or via virtual tours.

Your agent can advise on various property aspects, including which items typically stay with a property.
Make an Offer
After choosing a property, your agent will guide you on making a competitive offer.

Sellers can accept, reject, or counteroffer. An accepted offer brings you closer to homeownership.
Home Inspection
Sign Purchase Contract
After inspection, you'll sign a contract of sale that mentions the agreed price and other terms.

Typically, an Earnest Money deposit of 5-10% of the sale price is made. This money stays in an escrow account until the final purchase.
Title Report
This report provides the property's ownership history and any liens against it.

The seller needs to clear all liens before the transaction concludes.
Financing
Foreigners can get US mortgages even without US credit history.

Some lenders specialize in mortgages for foreign nationals, so you don't have to wait to build US credit.
Take Ownership
On the day of ownership transfer, various documents are signed. The crucial one is the Deed, which proves your ownership.

After signing, the Title Closer records it at the local government office, and you receive the house keys.
Keep in mind, technology now allows you to complete most of these steps online, making it convenient for those outside the US.
How long is the process?
Cash purchases can conclude in around 30 days from the contract signing.

If you're obtaining a mortgage, it may take approximately 60 days.

Your agent can help negotiate different timelines if needed.
What are the mortgage options available for foreigners buying property in Florida?
If you're a foreigner considering purchasing property in Florida, understanding your mortgage options is crucial.
Here are five mortgage alternatives tailored for non-US citizens:
Foreign National Mortgage
This loan type is crafted for foreigners buying property in the US. Traditional mortgages might be challenging for foreigners due to factors like no U.S. credit history.
Therefore, foreign national mortgages often require a higher down payment (typically 20-25%) and may have slightly elevated interest rates.
However, they provide an excellent solution for non-residents to purchase property in the US.
DSCR Loan (For Investment Properties)
DSCR loans cater to non-residents or foreign nationals buying investment properties. The loan assesses the property's expected income against its debt obligations.
Although these loans generally require a specific credit score, there are lenders who offer DSCR loans to foreigners without US credit.
Note that the down payment and interest rate might be higher in such cases.
ITIN Loans
An ITIN loan caters to individuals with an Individual Taxpayer Identification Number (ITIN) instead of a Social Security number.
Designed for undocumented immigrants, ITIN loans have distinct criteria, enabling those without a Social Security number to purchase homes in the US.
Insured by the Federal Housing Administration (FHA), this loan type is designed to make homeownership more accessible. It provides benefits like lower down payments and lenient credit criteria.
Foreign nationals with a US credit history can qualify, given they meet the credit score requirements, usually starting at 580.
Conventional Mortgage
Adhering to guidelines set by entities like Fannie Mae and Freddie Mac, conventional mortgages have specific criteria.
To qualify, foreigners generally need a robust US credit history and must meet the lender's credit score requirements, typically starting at 620.
For both FHA and conventional mortgages, the benefits include competitive interest rates and down payment criteria. However, they are suitable for non-US residents with an established US credit record.
Should you have a favorable US credit score, we can guide you through the FHA or conventional loan processes, simplifying your home financing experience in Florida.
What are the visa requirements for foreigners buying a house in Florida?
Foreign nationals interested in purchasing property in Florida should be aware of the visa requirements based on their status:
Green Card Holders
If you possess a green card, you have similar rights to US citizens concerning mortgage applications. You can be eligible for FHA loans, Fannie Mae loans, or Freddie Mac loans.
A down payment could be as low as 3%. However, it's important to provide at least two years of tax and work history.
Temporary Non-Resident Aliens
If you're a non-resident alien with a valid work visa, you might be eligible for FHA loans. To proceed, you'd typically need to provide an Employment Authorization Document (EAD) and a Social Security Number.
Some lenders might ask for proof that you're authorized to live and work in the US for a minimum of three years.
Refugees and Asylees
Refugees and individuals granted asylum in the US can apply for home loans similarly to US citizens since there are no restrictions on foreigners buying property.
To do this, one should present a valid Form I-94 stamped with "Employment Authorized" or an Employment Authorization Document.
Global Investors
As a global investor, you might require a B1/B2 visa, though this depends on the lender's stipulations. Notably, if you hail from a visa waiver country, you don't need a visa to secure a US mortgage.
Bottom Line
For international buyers, Florida's real estate market remains an attractive option due to its climate, diversity, and potential investment rewards.
In 2024, while there have been no major shifts targeting foreign buyers, the expected cooling of the US housing market offers opportunities for better real estate deals.
The mortgage rates, however, will continue to hover at elevated levels. With that in mind, foreign buyers can still find mortgage programs tailored for them, emphasizing the importance of collaborating with qualified mortgage lenders.
Moreover, the US government continues to scrutinize and regulate foreign investments in real estate. As a result, understanding and adhering to applicable laws and regulations becomes paramount. Consulting with real estate law professionals can provide insights and ensure compliance.
For those seeking mortgages, various options cater to foreigners, from those with no US credit history to those with an established credit presence.
Similarly, visa requirements vary based on the foreign national's status, with different conditions for green card holders, temporary non-resident aliens, refugees, asylees, and global investors.
In summary, while the process for foreign nationals buying property in Florida can differ from that of US residents, with the right guidance and understanding of the 2024 updates, foreigners can navigate Florida's property market efficiently and make informed decisions.
With over 50 years of mortgage industry experience, we are here to help you achieve the American dream of owning a home. We strive to provide the best education before, during, and after you buy a home. Our advice is based on experience with Phil Ganz and Team closing over One billion dollars and helping countless families.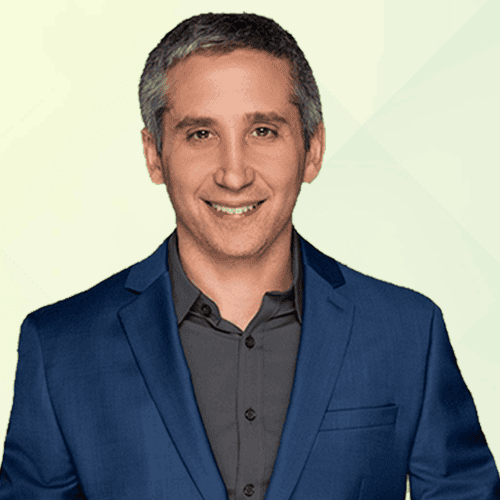 About Author - Phil Ganz
Phil Ganz has over 20+ years of experience in the residential financing space. With over a billion dollars of funded loans, Phil helps homebuyers configure the perfect mortgage plan. Whether it's your first home, a complex multiple-property purchase, or anything in between, Phil has the experience to help you achieve your goals.