The Ultimate Guide for a UK Citizen Buying a House in Florida

By Phil Ganz

Edited by Ryan Skerritt
8 Min Read
Aug 20, 2023
This guide explains how someone from the UK can buy a home or business place in Florida.
Many people from the UK are thinking about buying property far from home, especially in Florida. Why? Florida's property prices are good when compared to the UK, they have easy loan options even if you haven't borrowed money in the US before, and anyone can buy property there, even if they're not from the US.
We'll share information about how folks from the UK have bought places in Florida in the past. We'll also show how buying a place and getting a loan works in Florida.
If you live in the UK and dream of owning a spot in sunny Florida, this guide is just for you!
Can people from the UK buy property in Florida?
Yes, they can! People from the UK and other countries can buy property in Florida. Florida doesn't have any rules that stop folks from other countries from owning places there.
In fact, if you're from the UK, you have the same chance to buy property in Florida as anyone from the US. Plus, you can get a loan to help pay for your place in Florida, even if you meet certain rules.
The cool part? You can get a loan even if you've never borrowed money in the US before. Some loan companies in Florida have special ways to help people from the UK who don't have a US credit record.
Want to learn more about buying a place in Florida? Look into this guide on buying a place in Florida when you're from another country.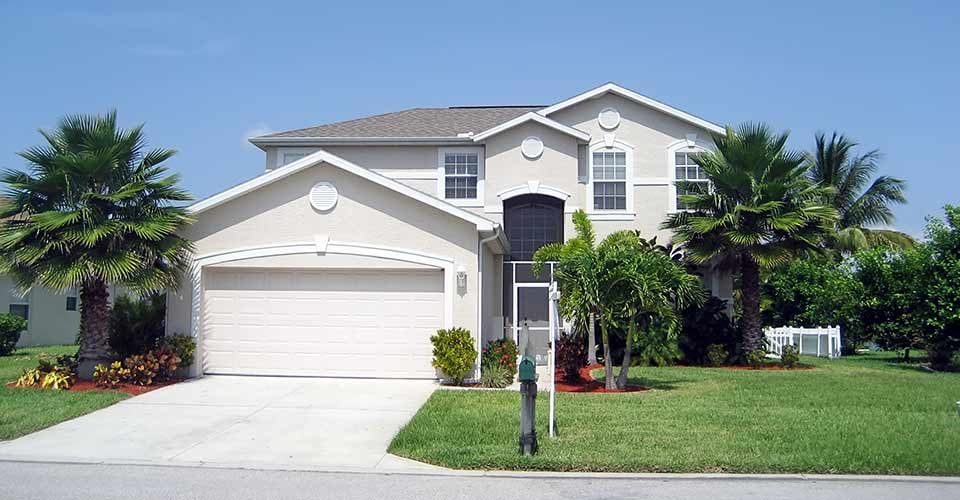 Can a UK citizen secure a mortgage for property in Florida?
Absolutely! UK residents can get a mortgage for Florida properties even if they don't have US credit history.
Surprisingly, 82% of Brits who purchased Florida real estate last year paid entirely in cash, often because they weren't aware of the mortgage options open to them in the US.
Without needing a US credit history, British buyers can access mortgage financing from American lenders, letting them hold onto their cash for other investments that might yield higher returns.
Opting for mortgage financing in Florida can offer long-term arrangements, like 30-year mortgages, paid back in monthly installments.
This approach can be financially beneficial, especially if planning to lease the property. Rent could potentially cover, or even exceed, the monthly mortgage costs.
Guide for UK Citizens Buying Property in Florida
Step 1 - Choosing Your Florida Location
Brits can freely buy property anywhere in Florida without any restrictions.

Consider factors like proximity to beaches, local amenities, schools (if you have children), and potential for property appreciation.

For those planning to invest, research local Florida property market trends.

Familiarise yourself with Florida-specific rules on foreign ownership and consider property management for rental units.
Step 2 - Select a Florida Real Estate Agent Specialising in International Transactions
It's vital to engage a realtor experienced in assisting UK buyers.

Opt for agents with the CIPS (Certified International Property Specialist) credential. They're trained to manage international deals and understand the needs of overseas clients.

These agents may also offer multilingual support, understanding UK cultural expectations, and navigating Florida-specific regulations.
Connect with CIPS-accredited Florida agents – it's free!
Step 3 - Working with Your Chosen Agent
Be ready to sign a buyer representation agreement with your Florida agent.

Always read the agreement before signing.

Typically, the seller covers both buyer's and seller's agent commissions in Florida.

With a CIPS agent, no extra fees apply, ensuring expert guidance without additional costs.
Step 4 - Understanding Florida Property Taxes
No extra taxes for UK citizens buying Florida properties unlike some countries.

Primary residents only pay standard property tax.

Investment property owners pay tax only on net rental income, not property appreciation.

If you rent out or sell for a profit, be aware of potential UK tax implications.
Share your preferences with your agent.

If you've identified a property, your agent will help with the acquisition process.

If not, your agent can present online options and organize property viewings.

They'll also offer insights about local Florida amenities, transport, and what items typically come with a purchased house.
After finding your desired Florida property, your agent will provide price advice based on comparable local sales.

You can negotiate the listed price.

The seller can accept, decline, or counteroffer.

If accepted, you're on track to owning Florida property!
Step 7 - Home Inspection
A critical step is inspecting the property.

An inspector evaluates the home's condition and identifies any potential issues.

Use your agent's recommendations for reliable Florida inspectors.
Step 8 - Securing a Purchase Agreement
After inspection, finalize the purchase agreement with the seller.

This legally-binding document details the agreed price and any other terms.

You'll typically provide an earnest money deposit (5-10% of sale price) held in escrow.

Ensure the contract has provisions safeguarding you against unforeseen challenges.
Step 9 - Title Report
Once the contract is in place, get a title report.

This report discloses the property's historical ownership and any liens.

Ensure any existing liens are resolved before you take possession.
Step 10 - Mortgage Considerations
For those not paying cash, finding a Florida mortgage without a US credit history can be challenging but not impossible.

Some lenders cater specifically to international buyers, including Brits.
Connect with suitable Florida mortgage lenders – our service is free!
If paying cash, wait for the title report before proceeding.
Duration of Property Purchase in Florida
Cash buyers can typically get keys about 30 days post-contract signing.

Mortgage buyers might take around 60 days.

Coordinate with your agent if you need flexibility on these timelines.
Step 11 - Receiving Your Florida Home Keys
Upon finalizing the sale, there'll be documents to sign.

The seller will sign a deed transferring property ownership.

This deed will list you as the owner and will be notarized.

After all paperwork, collect your keys and enjoy your Florida home!
Documents Needed for British Citizens Seeking a Mortgage in Florida
Below is a straightforward list of essential documents for both permanent and temporary British residents in the US looking to secure a mortgage in Florida:
For Permanent Residents (Green Card Holders)
W-2 forms from the past two years (similar to a UK P60).

Last month's pay stub (akin to a UK payslip).
For Temporary Residents (With a Resident Visa but Without a Green Card)
W-2 form from the previous year (if you have one).

Pay stub from the most recent month.

Copies of your passport and visa.

Bank statements from the past three months.

A copy of your UK credit report.

The latest mortgage statement for any UK property you own.
Guide for UK Citizens to Secure a Mortgage in the USA
For UK citizens unfamiliar with the US credit system, here's a simplified guide to obtaining a mortgage in the US:
Step 1 - Determine Your Budget
Start by figuring out what monthly payment you can handle.
Lenders utilize two measures - the front-end ratio (covers all housing costs) and the back-end ratio (excludes added costs like property taxes).
Key Elements to Consider in Your Monthly Payment
Principal and interest.
Property tax.
Homeowner's insurance.
Any homeowners association fees.
US lenders offer specific loans for UK citizens. These lenders might consider credit histories from outside the US.
Having a Pre-approval
Helps real estate agents prioritize you.

Assures sellers of your financial capability.
Step 3 - Organize Your Documents
You'll Need to Verify
Identification - Copy of passport and relevant U.S. visa.

Income - Evidence of your earnings and employment details.

Assets - Documents showing funds available for a down payment.
Additional Necessities
Credit score.

Information about your residence.
Step 4 - House Hunting and Making an Offer
Partner with a realtor experienced in international deals. Preferably, one with a CIPS (Certified International Property Specialist) title.

After choosing a house, make your offer, which gets formalized in a purchase agreement.

This process includes depositing earnest money, showing your serious intent to buy.
Step 5 - Start the Mortgage Application
Review available mortgage types and rates.

Decide on your down payment and loan term.

Provide any additional documents required by the lender.

You should receive a Loan Estimate within three days of application, detailing potential loan terms and closing costs.
Step 6 - Lock in Your Interest Rate
US mortgage rates can change daily.

Consider locking in your rate to ensure it doesn't change before closing.
Step 7 - Loan Processing and Underwriting
The loan processor prepares your application for the underwriter.

The underwriter assesses your qualifications based on the lender's criteria and will approve or ask for more information.
Step 8 - Get a Home Appraisal
An appraiser will evaluate the house to ensure its worth matches the purchase price.

If the appraisal is lower than the offer, you can negotiate the price, cover the difference, or potentially back out.
Step 9 - Prepare for Closing
On closing day, bring identification, your Closing Disclosure, necessary paperwork, and funds.

After signing the required documents, you'll receive the keys and become a US homeowner.
This guide provides a streamlined view of the process, ensuring clarity for UK citizens looking to buy property in the USA.
US Real Estate Purchased by UK Citizens Annually
UK citizens have consistently been notable participants in the US real estate market. The National Association of Realtors (NAR) provides insights into the magnitude of their activity:
For the period of April 2020 to March 2021, the UK emerged as one of the top five foreign countries investing in US real estate. They made up 4% of all foreign buyers, translating to an expenditure of around $2.7 billion.

Assessing the longer trend from 2010 to 2021, UK citizens have on average acquired $6 billion worth of US existing homes annually. This amounts to an average yearly acquisition of 10,500 properties.

In comparison to the previous year, the value of US real estate transactions by UK nationals shot up to $2.7 billion, representing a significant 93% growth. This growth stems from an increase in both the number of properties purchased and their average cost.

It's crucial to highlight that these figures might have been even more impressive if the Covid-19 pandemic hadn't led to restrictions on international travel.
Usage of Florida Property by UK Citizens
In 2021, the reasons UK citizens bought US properties evolved, largely influenced by the ongoing pandemic:
A major portion of foreign buyers, with UK citizens in the mix, acquired properties in the US for dual purposes - vacation homes and rental opportunities. This was a slight uptick from 2020's figures.

The pandemic played a role in reshaping property demands. With safety concerns, the allure of recreational spaces, and the flexibility to work remotely, the appeal of vacation homes surged.

Mirroring the broader trend, over half of UK buyers specifically secured properties in the US for holiday getaways, rental returns, or a combination of both.

A noteworthy segment of UK nationals also invested in US properties to establish their primary residence.

Meanwhile, a more niche group from the UK looked to the US property market to accommodate students, perhaps for academic pursuits.
US Green Card for UK Citizens via Real Estate Investment
While UK citizens can invest in US real estate, obtaining a Green Card through property ownership involves specific avenues.
The primary route for this is the EB-5 Immigrant Investor Program. Within this program, there are two main pathways:
Basic Program - The investor takes a hands-on approach with their investment.

Regional Center Program - Investors collaborate with a regional center that has received approval from the USCIS (U.S. Citizenship and Immigration Services).
Some benefits of procuring a Green Card via this investment route include:
Permanent residency status for the investor, their spouse, and any unmarried children under the age of 21.

Access to more affordable educational opportunities within the US.

After five years of holding permanent residency status, the opportunity to apply for full US citizenship.
Due to the intricate nature of this process and the need to meet specific legal criteria, it's advisable to engage with an immigration attorney or an expert familiar with this field.
Once an individual becomes a Green Card holder or a US resident, they can access a range of mortgage finance options, akin to what's available to US citizens.
These options encompass FHA loans and conventional loans facilitated by institutions like Fannie Mae and Freddie Mac.
When applying for a mortgage as a Green Card holder, necessary documents include the Green Card itself, evidence of income, credit and employment history, and bank statements. However, keep in mind that the exact documentation might differ based on the lending institution.
Tax Considerations for UK Buyers of Florida Real Estate
Florida Taxes for UK Property Investors
UK residents who earn income in Florida, including rental earnings, need to pay US taxes.

Luckily, Florida is one of the few states with 0 State Income Tax.

While UK nationals face a 30% tax rate on such income, an existing UK-US Tax Treaty can reduce this rate.

To enjoy these treaty benefits, UK residents need a US tax identification number, either an SSN or an ITIN.
Handling Rental Income
UK buyers can decide the tax treatment for their Florida property income, linking it, for example, to a US-based trade or business.

To do this, they should complete the W-8ECI form and hand it to their rent payer.
Submitting Tax Returns
UK nationals should file a 1040NR tax return on time, which deducts expenses from the net income.

An ITIN is essential for the 1040NR submission.
Tax Aspects for UK Sellers of Florida Properties
A 10% tax, based on the gross sale price, is withheld from UK sellers under FIRPTA.

The profit from property sales faces a capital gains tax.
Strategies to Delay Tax Payments
1031 Exchange - UK investors can swap their property for a similarly or higher-valued one in Florida, deferring capital gains tax.

Installment Sales - By receiving payments over time, UK sellers can delay tax payments until they collect the full property price.

Qualified Opportunity Zones (QOZ) - Investing in a Florida community designated as a QOZ through a QOF lets UK investors defer tax. They should reinvest their gains within 180 days of selling.
UK investors in Florida real estate should be aware of various tax implications. It's wise to consult a tax expert familiar with both Florida and UK regulations.
Bottom Line
Buying property abroad might initially appear daunting. Yet, with proper guidance and informed decisions, it can be straightforward.
This guide provided key insights to help UK nationals navigate the Florida real estate landscape with ease.
With over 50 years of mortgage industry experience, we are here to help you achieve the American dream of owning a home. We strive to provide the best education before, during, and after you buy a home. Our advice is based on experience with Phil Ganz and Team closing over One billion dollars and helping countless families.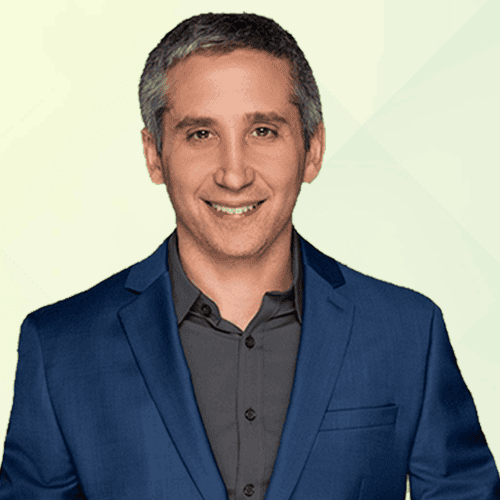 About Author - Phil Ganz
Phil Ganz has over 20+ years of experience in the residential financing space. With over a billion dollars of funded loans, Phil helps homebuyers configure the perfect mortgage plan. Whether it's your first home, a complex multiple-property purchase, or anything in between, Phil has the experience to help you achieve your goals.