How to Move to Florida from Canada? The Complete Guide

By Phil Ganz

Edited by Ryan Skerritt
11 Min Read
Aug 12, 2023
If you're considering relocating from the Great White North (Canada) to the Sunshine State (Florida), it's crucial to start your journey by gathering all the pertinent information.
Visa Options to Relocate to Florida from Canada
When considering your move to Florida from Canada, you'll find various visa options tailored to your specific circumstances.
These visas cater to Canadian citizens who are eager to establish themselves in the vibrant state of Florida.
U.S. Work Visas for Canadian Citizens in Florida
For Canadian citizens seeking employment opportunities in Florida, several work visa categories are available:
F.L. Visa (Florida-specific NAFTA Work Permit) - The F.L. classification operates within the framework of the Florida-specific provisions under the North America Free Trade Agreement (NAFTA). This visa permits qualified Canadian professionals to undertake specific roles within Florida's workforce.

H-1B Visa (Temporary Work Visa for Florida) - The H-1B visa allows skilled Canadian professionals to work temporarily in various industries within Florida, typically for up to three years.

E-1/E-2 Visa Florida (Treaty Trader/Business Visa) - Ideal for Canadian citizens interested in engaging in substantial trade or investment activities specifically within Florida.

L-1 (Intra-Company Transfers for Florida) - This visa category is tailored to Canadians already employed by a parent, branch, affiliate, or subsidiary company based outside the U.S. who intend to work for the same organization within Florida.

O-1 Visa (Extraordinary Skills Visa for Florida) - Tailored for foreign nationals with exceptional talents in fields such as sciences, arts, education, business, or athletics, seeking opportunities specifically within Florida.
Student Visas for Canadian Students Moving to Florida
If you're a Canadian student considering academic pursuits in Florida, you have options:
F-1 Visa - Designed for foreign nationals aspiring to enroll in academic or English Language Programs offered by educational institutions across Florida.

M-1 Visa - Ideal for Canadian citizens looking to pursue vocational studies, including areas like culinary arts and automotive mechanics, within Florida.
Family-Based Immigration U.S. Visa Options for Canadians Moving to Florida
For Canadian citizens wanting to reunite with family members in Florida, there are various family sponsorship immigration visas:
Marriage Visas for Florida - Canadian citizens planning to marry American residents and move to Florida can explore the K-1 Visa, often referred to as a "fiance visa."

Immediate Relative Visas for Florida - This category caters to Canadian citizens who wish to join close family members already residing in Florida, including IR-1 (spouse of a U.S. citizen), IR-2 (parent or child of a U.S. citizen), and IR-3 (orphan adopted abroad by a U.S. citizen) visas.

Family Preference Visas for Florida - These visas permit Canadians to join family members already established in Florida, encompassing F-2A (spouses and children of U.S. permanent residents), F-3 (married sons and daughters of U.S. citizens), and F-4 (brothers and sisters of U.S. citizens) visas.
Immigration Opportunities Based on Investment in Florida
If you're a Canadian citizen with ample resources, the EB-5 Visa presents an appealing avenue for investing in Florida's growth and development.
Diversity Visa Lottery for Florida
The U.S. Diversity Visa (DV) lottery program extends a remarkable chance for Canadian citizens to embark on their Florida journey.
Through this lottery, 50,000 individuals from specific foreign countries are granted permanent U.S. citizenship each year.
To qualify for the DV Lottery, you must hold citizenship in an eligible country, meet education or work prerequisites, and pass an interview with a U.S. consular officer.
Keep in mind that immigration regulations in both Canada and the U.S. experience frequent adjustments.
Staying informed about the latest updates is vital, and seeking guidance from an experienced U.S. immigration lawyer can streamline your transition to Florida.
However, one constant requirement remains unchanged - the necessity for supporting documents. Regardless of the visa type you pursue, appropriate immigration approval hinges on the submission of relevant documentation.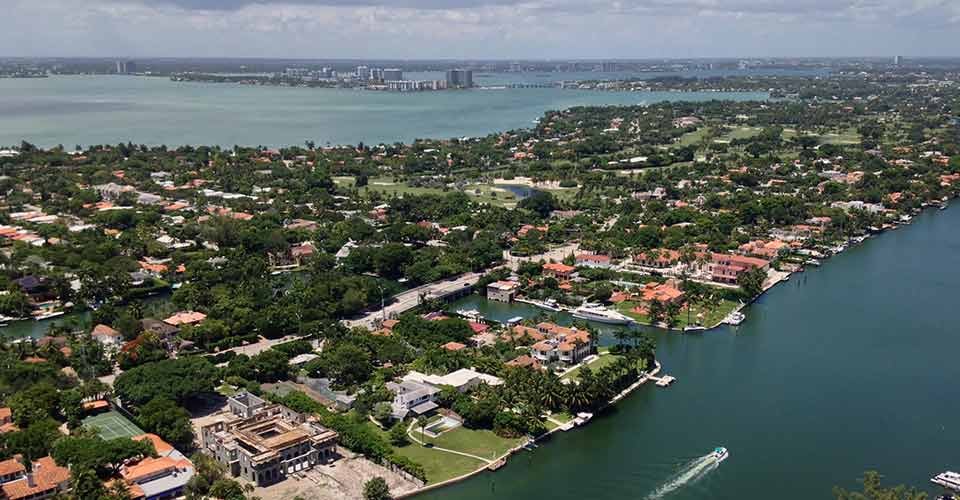 Necessary Documents for Relocating from Canada to Florida
Ensuring you have the following essential documents in order will facilitate a smooth and efficient transition from Canada to Florida:
Valid Passport - Ensure that your Canadian passport remains valid for a minimum of six months beyond your intended entry date into Florida.

Western Hemisphere Travel Initiative (WHTI)-Compliant Travel Document - If you're entering Florida by land or sea, this document is mandatory.

Birth Certificate - Essential for verifying your age, identity, and any familial relationships with fellow applicants traveling alongside you.

Medical Examination - All visa applicants are required to undergo a medical examination performed by an approved physician.

Photographs - The U.S. Embassy mandates two recent passport-style photos for each visa application.

Financial Documentation - Providing evidence of your financial stability is crucial. Include statements from banks and financial institutions, tax returns, pay stubs, and more to demonstrate your capacity to support yourself without becoming a financial burden in the U.S.

Marriage Certificate - When applying for marriage-based visas, it's essential to substantiate the authenticity and legality of your marriage by submitting a valid, certified marriage certificate.

Police Clearance Certificate - Obtain this certificate from every country you've resided in for over 12 months.

Additional Documentation - Depending on the specific visa category, you might need supplementary documents such as proof of educational or professional qualifications, or an affidavit of support from a sponsor.

EAD (Employment Authorization Document) - If your visa application pertains to employment-based opportunities, furnish proof of an Employment Authorization Document (EAD) issued by the U.S. Citizenship and Immigration Services.
The U.S. Embassy will meticulously review these documents to assess your eligibility for transitioning from Canada to Florida.
It's imperative that your documentation is accurate and comprehensive, as any errors or omissions could potentially prolong the application processing period.
Canadian citizens aiming for permanent residence in Florida should promptly apply for a green card tailored to Canadian citizens.
Acquiring a green card not only secures your status as a permanent resident but also grants access to an array of advantages and privileges exclusively available to green card holders.
As you embark on your journey to Florida from Canada, remember that staying updated about immigration regulations is vital, and enlisting guidance from an experienced immigration attorney can significantly facilitate your relocation process.
Moving to Florida from Canada Checklist
Embarking on your journey to Florida from Canada? This comprehensive checklist will guide you through a seamless and successful transition:
Establish a US-based Bank Account - Set up a US-based bank account to manage financial transactions, taxes, and receive payments from employers.

Obtain a Social Security Number (SSN) - Secure an SSN for work authorization, tax filings, and other essential purposes.

Explore Healthcare Options - Research healthcare choices available in Florida and consider investing in private health insurance.

Familiarize Yourself with Florida's Tax Laws - Understand Florida's unique taxation regulations, as they can vary from those in Canada and other states.

Seek Suitable Accommodation - Finding appropriate housing is paramount. Investigate the local housing market, adhere to tenancy laws, and collaborate with a real estate agent well-versed in international relocations.

MakeFloridaYourHome offers assistance connecting you with seasoned real estate agents who hold the Certified International Property Specialist (CIPS) designation, ensuring they comprehend the nuances of your situation.

Transfer Your Driver's License - Check the requirements for transferring your Canadian driver's license to legally drive in Florida.

Register Your Vehicle - Depending on Florida's regulations, you may need to register your Canadian-registered vehicle with the local Department of Motor Vehicles.

Explore Job Opportunities in Florida - Prioritize job research before moving to secure suitable employment promptly.

Embrace U.S. Culture and Customs - Adapting to a new culture is essential. Study the customs and traditions of Florida to facilitate a smoother transition.

Seek Guidance from MakeFloridaYourHome - For expert guidance in the real estate sphere, MakeFloridaYourHome connects you with proficient CIPS-certified agents who comprehend international real estate intricacies. Reach out to MakeFloridaYourHome to access the finest CIPS agents.
Relocating from Canada to Florida entails significant change, but with the right preparation and resources, it can be an enriching experience.
Follow this checklist to ensure a seamless and stress-free transition.
How to Immigrate to Florida, USA from Canada?
Are you wondering about the process of relocating to Florida from Canada? Proper planning and thorough research are key to ensuring a smooth transition.
Here's a step-by-step guide to help you navigate the journey of moving to Florida from Canada.
Step 1 - Understand U.S. Immigration Laws
Begin by delving into the intricacies of U.S. immigration laws. Familiarize yourself with your rights, obligations, and limitations to ensure a seamless integration into the country.
Step 2 - Gather Required Documentation
Once you have a grasp of the applicable visa prerequisites, assemble all the necessary documents essential for your visa application.
These include identification proof, passport details, employment history, and other pertinent records.
Step 3 - Apply for a Visa
Proceed to apply for a visa that aligns with your intentions. While the online application process is straightforward, accuracy is crucial.
The processing time varies depending on the specific visa type.
Step 4 - Arrange Accommodation in Florida
Upon visa approval, kickstart your search for suitable accommodation in Florida. Research local housing options or enlist the expertise of a real estate agent who specializes in international relocations.
CIPS (Certified International Property Specialist) agents at MakeFloridaYourHome can assist you in finding the ideal home tailored to your preferences. Reach out to MakeFloridaYourHome to connect with top-notch CIPS agents.
Step 5 - Prepare for Customs Procedures
In anticipation of your arrival, ensure you're well-prepared for the customs clearance process.
Compile all requisite documents and information for a smooth border crossing. Familiarize yourself with pertinent rules and regulations before embarking on your journey.
Step 6 - Arrival in Florida
Once prepared for customs procedures, make your way to Florida. Upon crossing the border, validate the accuracy and validity of your documents.
Step 7 - Settle In and Finalize Your Move
Upon your arrival in Florida, finalize the transition by attending to remaining administrative tasks. This includes wrapping up any pending paperwork, enrolling in healthcare services, and seeking employment opportunities.
By adhering to this comprehensive procedure, you can facilitate a hassle-free move to Florida from Canada.
If you're still deliberating your move to the U.S., exploring the role of a snowbird can provide an insightful preview of the American lifestyle before committing to a full-time transition.
This approach allows you to test the waters and make an informed decision about your future in Florida.
How to Apply for a Green Card as a Canadian Citizen?
The process of obtaining a green card as a Canadian citizen is relatively straightforward.
By following these steps and submitting the necessary forms, documents, and fees to the U.S. Citizenship and Immigration Services, you can work towards securing your green card.
Step 1 - Determine Your Eligibility
Begin by identifying your eligibility within the various immigrant visa categories available.
These categories encompass options such as Family-Based Visas (F-1, F-2, F-3) or Employment-Based Visas (E-1, E-2, E-3).
Step 2 - Complete Application Forms and Submit Documentation
Once you've pinpointed the visa category that aligns with your eligibility, proceed to complete the relevant application forms.
Alongside the forms, provide supporting documents including a valid passport, birth certificate, marriage certificate (if applicable), financial records, results of a medical examination, and any other documents requested by the U.S. Embassy.
Step 3 - Await Approval and Receive Your Green Card
Upon submitting your meticulously compiled documentation, await the approval process. If your application is successful, you will be granted a permanent resident green card for the USA.
Upon acquiring your green card, you transition from Canadian citizenship to U.S. permanent residency. As a lawful permanent resident, you gain access to the same privileges, rights, and benefits enjoyed by other U.S. citizens.
This pivotal step marks your legal status as a permanent resident within the United States.
Florida's Tax Advantages
Becoming a resident of Florida comes with an array of enticing tax benefits that can significantly enhance your financial outlook and quality of life.
Here's a concise overview of the privileges awaiting you as a Florida resident:
No State Income Tax - One of the most appealing aspects of being a Florida resident is the absence of state income tax. This means that your hard-earned income remains untouched by state-level taxation, allowing you to retain more of what you earn.

Retirement Benefits - Florida is renowned for its retiree-friendly environment. The state's tax policies are particularly advantageous for retirees, ensuring that your retirement savings go further and provide a more comfortable lifestyle.

Property Tax Exemptions - Property tax exemptions in Florida can significantly alleviate your financial responsibilities as a homeowner. Enjoy reduced property taxes, granting you peace of mind and the freedom to invest your resources where they matter most.

No Inheritance Tax - Unlike some other states, Florida does not impose an inheritance tax. This means that your loved ones can inherit your assets without the burden of additional taxes, preserving your legacy for generations to come.

Business-Friendly - Florida's business-friendly environment extends beyond its welcoming climate. The absence of state income tax and other business-related taxes makes it an attractive destination for entrepreneurs and established companies alike, fostering growth and prosperity.
By embracing Florida as your new home, you gain access to these remarkable tax benefits, ultimately contributing to a more prosperous and fulfilling life.
Whether you're seeking financial advantages, a comfortable retirement, or a conducive business environment, Florida's tax benefits create an ideal setting for your aspirations to flourish.
Frequently Asked Questions about Moving to Florida from Canada
Can a Canadian move to Florida?
Yes, Canadians can move to Florida. However, they need to obtain a valid visa or green card to be eligible for permanent residency and citizenship within the state.
How can I move from Canada to Florida without a job?
It is possible to move from Canada to Florida without a job. Adequate savings to sustain yourself for at least six months is advisable.
Additionally, securing an appropriate visa is essential. Consider options such as a family sponsorship visa, student visa, or T.N. visa.
Does the U.S. allow dual citizenship with Canada in Florida?
Dual citizenship, which means holding both U.S. and Canadian citizenship, is permitted in Florida. U.S. law does not require individuals to choose between one citizenship over the other.
Can Canadians freely relocate to Florida?
Typically, Canadians do not need a visa to enter Florida.
However, if they plan to move and reside in Florida, they must follow the immigration procedures like individuals of any other nationality.
Is it straightforward for a Canadian to become a U.S. citizen in Florida?
Canadians can apply for U.S. citizenship if they meet specific requirements.
To become a U.S. citizen in Florida, you need to be a permanent resident (green card holder) and fulfill residency conditions.
These conditions include residing in the U.S. for a certain period, usually five years (or three years if married to a U.S. citizen), and meeting other eligibility criteria.
How much money is needed to move to Florida from Canada?
The cost of moving to Florida from Canada can vary.
Taking into account visa fees, medical examinations, green card application costs, labor certification expenses, and other specific charges, you should be prepared to spend between $4,000 to $11,300.
Can I live in Florida, USA if I have Canadian permanent residence?
Yes, you can live in Florida with Canadian permanent residence status.
However, you need to apply for a suitable visa or green card that aligns with your intentions and subsequently apply for permanent residency in Florida.
Is it uncomplicated for Canadian citizens to move to Florida?
Relatively speaking, it is manageable for Canadian citizens to move to Florida.
They need to secure a valid visa or green card aligned with their circumstances and pursue permanent residency accordingly.
Can a Canadian citizen obtain a U.S. green card in Florida?
Yes, Canadian citizens can acquire a U.S. green card in Florida.
However, they must fulfill specific eligibility requirements and apply for permanent residency like any other foreign national.
What type of Visa should I seek to move to Florida from Canada?
The type of visa you should apply for when moving to Florida from Canada depends on the purpose of your stay, such as work, study, or tourism.
Common visa options include the F-1 Student Visa, H-1B Work Visa, TN Professional Visa, and B-2 Tourist Visa.
What documents are necessary when applying for a U.S. visa in Florida from Canada?
When applying for a U.S. visa in Florida from Canada, you need to submit various documents, including proof of identity (passport or national I.D. card), evidence of financial support, and documentation indicating your intention to return to Canada after your U.S. stay.
How long can I stay in Florida, USA with a Canadian visa?
The duration of your stay in Florida with a Canadian visa depends on the type of visa you hold.
For instance, an F-1 student visa allows up to four years, while a B-2 tourist visa permits a stay of up to six months.
Can a Canadian marry an American and attain dual citizenship in Florida?
Yes, a Canadian can marry an American and pursue dual citizenship in Florida.
However, meeting eligibility criteria for U.S. citizenship, such as being a permanent resident and residing in the U.S. for a specified period, is necessary.
After meeting these conditions, one can apply for naturalization and become a U.S. citizen.
Will I lose my Canadian citizenship if I become an American citizen in Florida?
No, you do not lose your Canadian citizenship when you become an American citizen in Florida. You retain dual nationality, allowing you to enjoy the rights and privileges of both countries.
It's essential to note that your rights and obligations may differ in each country based on their respective laws.
In Conclusion - Embracing Your Journey to Florida
Embarking on the transformative endeavor of moving to Florida from Canada is both monumental and exhilarating, demanding meticulous planning and thorough documentation.
However, by adhering to the correct protocols and furnishing the necessary credentials, you can seamlessly transition from Canada to the vibrant landscape of Florida, commencing an exciting new chapter in your life.
Whether your pursuit involves securing a primary residence or seeking an investment property, you can rely on MakeFloridaYourHome's expertise.
Our platform facilitates access to seasoned CIPS agents, simplifying your quest to procure exceptional homes.
Furthermore, our extensive network includes mortgage lenders capable of providing financing solutions, even if you lack a U.S. credit history.
This invaluable resource ensures that your property aspirations are well within reach, further enhancing the allure of your move to the Sunshine State.
In essence, the path to relocating to Florida from Canada is adorned with opportunities, guided by proper preparation, and underscored by the support of industry professionals.
As you take this remarkable leap, rest assured that MakeFloridaYourHome stands ready to accompany you every step of the way, transforming your aspirations into an exhilarating reality.
With over 50 years of mortgage industry experience, we are here to help you achieve the American dream of owning a home. We strive to provide the best education before, during, and after you buy a home. Our advice is based on experience with Phil Ganz and Team closing over One billion dollars and helping countless families.
Choose Your City for More Moving to Florida Information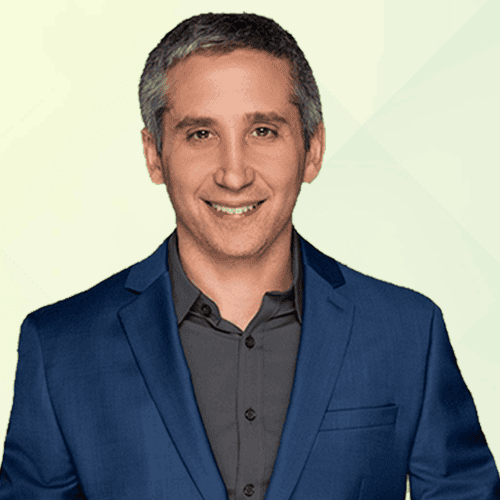 About Author - Phil Ganz
Phil Ganz has over 20+ years of experience in the residential financing space. With over a billion dollars of funded loans, Phil helps homebuyers configure the perfect mortgage plan. Whether it's your first home, a complex multiple-property purchase, or anything in between, Phil has the experience to help you achieve your goals.