How to Use Your Florida VA Entitlement to Get a Second VA Loan

By Phil Ganz

Edited by Ryan Skerritt
8 Min Read
Jul 12, 2022
Ever since the Department of Veterans Affairs rolled out the VA home loan program, veterans, active-duty service members, and their surviving spouses got to realize their homeownership dreams. The program allows eligible applicants to finance a home with a loan without making a down payment. It also boasts less strict debt and credit score requirements.
What's even appealing about the VA loan program is getting a second home loan. But before applying for the second loan, you need to understand how your VA entitlement works. You need to know how much is needed as a funding fee and other considerations.
Through its authorized lenders, the Veterans Affairs allows you to access VA loans in the long term as long as you have a remaining VA entitlement. A VA loan entitlement refers to the amount of money guaranteed on a mortgage by the VA. It determines how much you can borrow before lenders require you to make a down payment.
You can get VA home loans with lower rates, no down payment, and less strict eligibility requirements with a VA loan entitlement. Read on to learn how this entitlement can help you get a second home loan guaranteed by the VA.
What VA Loan Entitlement Means
Your VA loan entitlement will reflect the amount of money the VA will guarantee on any home loan you take. You can consult with your lender to determine the amount you can borrow without making a down payment, provided you have the entitlement.
You may get a reduced or full entitlement, depending on your situation. This entitlement takes the form of a promise that your lender gets from the VA regarding each loan you take. The VA guarantee usually covers losses for up to 25 percent of your home loan amount.
Full Entitlement
As an eligible active-duty service member or veteran, you can qualify for full entitlement. Refer to your Certificate of Eligibility for insights into the amount of money your entitlement represents.
Past VA borrowers had a full entitlement limit that amounted to $144,000. As of 2020, the VA got rid of the loan limits, doing away with the $144,000 cap on full entitlement. Applicants have to meet the various requirement for them to enjoy this benefit:
An eligible veteran who is yet to use your home loan benefit

An eligible veteran who repaid the first VA home loan in full and decided to sell the home

An eligible veteran who had a short sale or a foreclosure but managed to repay the home loan in full
Reduced Entitlement
You could get a reduced entitlement if you utilized part of your VA home loan benefit in the recent past. The VA will base your remaining benefit on the amount you recently borrowed and your county of residence. Eligibility requirements for a reduced entitlement include:
Being an eligible veteran with a VA home loan that's currently being repaid

Being an eligible veteran who repaid a past VA loan and is still in possession of the home

Being an eligible veteran who refinanced a VA loan into a non-VA home loan

Being an eligible veteran with a short sale but didn't repay the home loan in full

Being an eligible veteran with a foreclosed home on a previous VA home loan
A VA home loan can still be a favorable option if you are looking to buy a home with a reduced entitlement. This is because you can get a home within the limits of the loan amount and enjoy other benefits that come with VA loans.
How to Restore Your VA Mortgage Entitlement
The Veterans Affairs offers active-duty service members, veterans, and their surviving spouses a chance to restore a VA mortgage entitlement. You can restore yours for different reasons by applying for a one-time restoration of entitlement. The VA will require you not to sell the process and repay the loan amount in full through this process.
During the application, you need to fill out the VA Form 26-1880. Filling out this form allows you to request a Certificate of Eligibility (COE). The VA uses the COE to determine your eligibility for a VA-guaranteed home loan.
Is it Possible to Have Two VA Loans at the Same Time?
The only way to qualify for another VA loan while still repaying your first VA loan is by restoring your VA entitlement. It would help if you had some entitlement remaining to take another home loan.
Paying off your first VA mortgage and restoring your entitlement will improve your chances of having two VA loans simultaneously. However, lenders are usually cautious when allowing borrowers to enjoy this benefit. They will thus subject you to various eligibility requirements.
What are the Funding fees for a Second VA Loan?
While your reasons for taking a second VA loan may be unique, you have to be prepared to pay the funding fees. A VA funding fee is a one-time payment that you must pay when taking a VA-guaranteed home loan. The fee can help lower the loan costs for other US taxpayers since no monthly mortgage insurance or the VA home loan program requires down payments.
Expect to pay a high funding fee if you plan to make a down payment of less than 5 percent of your home's purchase price. The current funding fee for a second VA loan is 3.6 percent if you put down less than 5 percent.
How Two VA Loans Affect Your VA Entitlement
The math behind taking two VA home loans and their impact on your entitlement can be confusing. This is because it isn't indicated in the Certificate of Eligibility how second-tier VA entitlement works. Consult your VA-approved loan officer about your unique situation when considering a second VA loan.
Lenders require you to meet residual income and debt-to-income ratio requirements when you want to juggle two VA loans. They want to be assured that you are less of a risk to their mortgage business. Take time to understand the VA home loan requirements to see if you can handle two home loans simultaneously.
Calculating Second-Tier Entitlement
A portion or all of your VA loan entitlement will go to the home loan when using the loan to finance a home. The loan entitlement you'll be using will amount to 25 percent of the principal loan amount since Veterans Affairs only guarantees a quarter of this amount. For instance, if you take a $100,000 loan, you'll use $20,000 of the entitlement.
You're likely to have a higher VA loan entitlement when buying a property in a more expensive housing market. Since your maximum entitlement amount is directly related to the VA loan limits, the loan limits may go as high as $970,800 when buying a home in a costly market.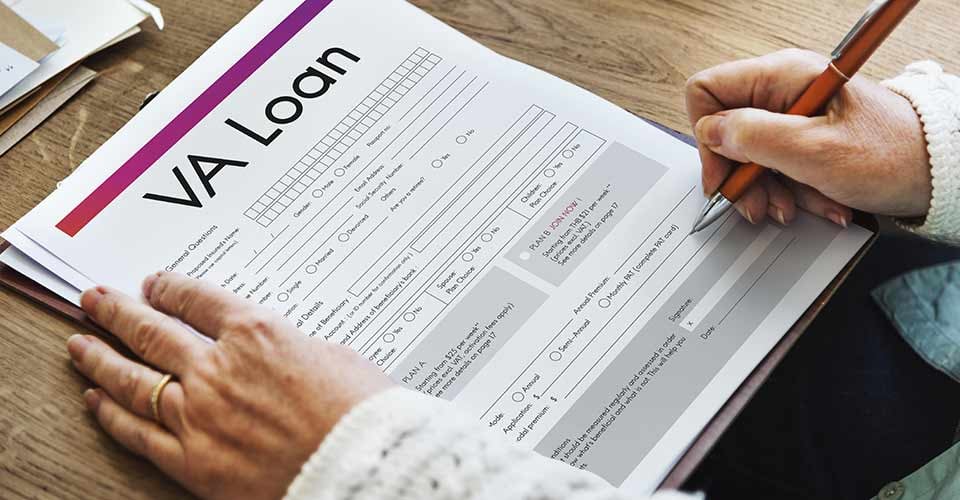 Conditions for Using a VA Loan More Than Once
VA-authorized lenders can give you several VA loans, provided you meet certain conditions. Here are three different ways you can qualify for another VA-guaranteed loan:
After Paying off Your Previous VA Loan
You can qualify for another VA home loan after using a VA loan in the recent past and paying off the entire mortgage. However, your lender will take you through the loan appreciation process as a formality.
It would be best if you also restored your VA entitlement by filling out a form given by the lender. Restoring your VA entitlement will allow you to determine whether you are eligible for another VA loan.
When Another Veteran Assumes Your VA Loan
Selling your residential property to another home buyer (eligible for a VA-backed loan) can help restore your entitlement. The other buyer can use their entitlement to purchase the home and free up your VA entitlement.
Though rare, it's also possible to sell your home to a non-VA buyer and have them assume the loan. The buyer must pay off your mortgage for this strategy to work, allowing your entitlement to be restored.
You are Yet to Run Out of Your Entitlement
Once you sign up for the VA loan program and qualify, you will have a particular amount of money that you'll be entitled to get as a loan. You can decide to use part of your VA entitlement to buy a home and save the remaining for a future home purchase.
You'll have some VA entitlement left after buying a home with a loan that's less than the amount of your entitlement. Your lender can grant you a second VA loan based on your remaining entitlement. However, you need to meet their credit and income requirements just like any other home loan.
How a Foreclosure Can Affect Your Second-Tier Entitlement
You risk having your property foreclosed if you miss several monthly mortgage payments. Foreclosure is a legal process allowing mortgage lenders to recover the loan amount you owe on a mortgage by regaining the ownership of your mortgaged home and putting it up for sale. Though the process varies by state, the mortgage lender will try to work with you to get you up to speed with the monthly payments.
You still have a chance to get another VA home loan after your VA loan is foreclosed. However, it's essential to understand how much house you are in a position to buy following the foreclosure without making a down payment.
It's possible for most or all of your VA entitlement to get caught up in the previous loan once you experience foreclosure. If you still have some benefits left, your VA lender will have to determine the amount of money it represents.
Your second-tier entitlement will have a minimum loan limit of $144,001 if your VA entitlement is limited by foreclosure. This loan limit may include the VA funding fee but exclude any expenses toward energy efficiency improvements.
Purchasing a Second Home with a VA Loan
If you follow specific stipulations, your dreams of purchasing a second home with a second VA home can come to life. You need to have some entitlement remaining and prove your financial eligibility for the second mortgage.
The Veterans Affairs will require you to prove that the second home you intend to purchase has a net tangible benefit, on top of the lender's eligibility requirements. In this case, your VA-guaranteed home loan must have your best financial interests at heart. The net tangible benefits should include the following:
Refinancing from an adjustable-rate mortgage (ARM) to a fixed-rate mortgage
Locking in a lower monthly payment or interest rate
Getting a shorter-term loan
Eliminating the need for monthly mortgage insurance premiums
Your second home purchase should meet at least one of these net tangible benefits to qualify for VA financing. You also use the VA home loan program repeatedly after paying off your outstanding loan balances and restoring your loan entitlement.
Applying for a Second VA Loan
The VA loan program can give you a convenient and affordable solution when looking to finance the purchase of your second home. However, it would be best if you determined the remaining entitlement you have before applying.
Selling the first home financed with a VA-guaranteed loan can help restore your loan entitlement benefits. You may also apply to the VA to restore your loan entitlement. Either way, your entitlement options need to be cleared up as you get a second VA loan.
Your lender can guide you through the loan process once you select your VA loan entitlement options. Discussed below are the stages you'll go through to secure the VA financing:
Request a Certificate of Eligibility
A Certificate of Eligibility (COE) proves your eligibility for a VA home loan to the lenders. Use it to know the amount of money your loan entitlement is worth. You may download one from the VA benefits portal or reach out to your regional VA service center for the same.
Restore Your Full Entitlement
You may choose to restore your full entitlement depending on the loan amount you need for your second home purchase. Selling your first home can help you restore this entitlement. However, you have to think carefully about the purpose of the second home before selling the first one.
Consider a Suitable Refinance Option if Necessary
If you consider the refinance root, choose a convenient refinance loan option. Depending on your situation, you may opt for either a VA IRRRL or a cash-out refinance. A VA interest rate reduction refinances loan can help you refinance your current VA home loan to reduce the mortgage interest rate. In contrast, a cash-out refinance allows you to replace your old home loan with a new one with a more significant loan amount than the one you owed previously.
Sort out Your Finances
VA mortgage lenders will subject you to credit score and income requirements before allowing you to take a second VA loan. Pay off any outstanding credit card balances and review your credit report, among other measures, to prove that you're in a position to repay your new mortgage.
How Your County's Loan Limit Affects You
Making a down payment is mandatory for a loan amount exceeding $144,000. Your lender will also require you to put down some money if you are using your remaining loan amount. It would help if you understood that most lenders expect your down payment and entitlement or both can cover at least 25 percent of your total VA loan amount.
The lender may allow you to borrow more than your county's loan limit if you can make a down payment. However, they will still need to take you through their loan pre-approval process to grant you the loan. Your loan amount will be based on your income, credit history, and assets (including investment accounts, retirement, and savings).
The Bottom Line
Having a VA-guaranteed home loan means enjoying benefits such as no down payment requirement, no private mortgage insurance, and competitive mortgage rates. The home loan can help you secure a home that will be your primary residence. You can also take a second VA loan, provided with a VA loan entitlement.
If you plan to finance a second home with your remaining VA loan entitlement, you should understand the conforming loan limits. Use this guide to get the most out of your VA entitlement and secure the purchase of a second home.
With over 50 years of mortgage industry experience, we are here to help you achieve the American dream of owning a home. We strive to provide the best education before, during, and after you buy a home. Our advice is based on experience with Phil Ganz and Team closing over One billion dollars and helping countless families.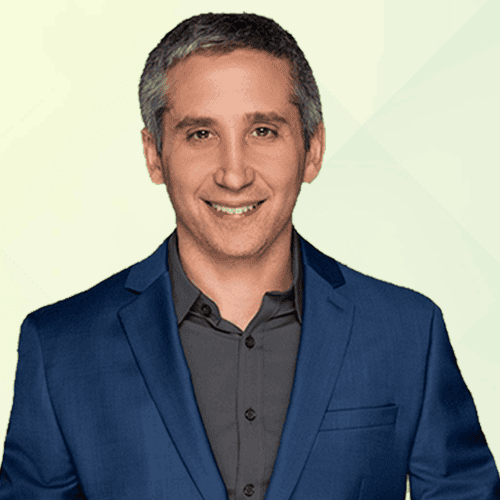 About Author - Phil Ganz
Phil Ganz has over 20+ years of experience in the residential financing space. With over a billion dollars of funded loans, Phil helps homebuyers configure the perfect mortgage plan. Whether it's your first home, a complex multiple-property purchase, or anything in between, Phil has the experience to help you achieve your goals.