Is North Bay Village Florida a Good Place to Live for Young Adults?
Phil Ganz
/
8 Min Read
/
May 16, 2022
North Bay Village is an excellent place to live for young adults. It has relatively affordable housing, numerous transit options, and lots of things to do, not to mention it is only a 5-minute drive away from one of the best beaches in the world. The majority of households in North Bay Village are renters, and its median rent is well within the range of young adult renters.
Before living here, you might want to know the cost of living, availability of public services (schools, hospitals, etc.), job availability, crime rates, and a few more essential factors. Read on to find out all you need to know about North Bay Village.
Is it Expensive Living in North Bay Village Miami?
Many of the people living in North Bay Village Miami rent homes. The median rent per household is $1,764 ($702 more than the national average). Although homeowners only make up 32% of the community, houses in North Bay Village are reasonably priced, with the average value of a family home being $331,500. That translates to roughly $312 per square foot.
The cost of living is inflated by about 15% (it currently stands at 115%). However, it's still a relatively affordable place, especially because there are decent jobs with good pay within the locale.
On average, households make about $62,396 a year, less than $500 shy of the National Median Household Income. The employment rate is satisfactory, and there is enough opportunity for business growth.
North Bay Village ranks as the 28th-best suburb in the Miami Area. Joining its small population is feasible for most young adults, even if they rely on blue-collar jobs to make ends meet.
Young adults with families will find the real estate market forgiving and chock-full of housing options. Generally speaking, you will find that amenities and public services are accessible, partially due to the reliability of the transit options and partially due to the suburb's proximity to Miami City.
Overall, it's safe to conclude that living in North Bay Village Miami is not expensive to live in, even for young people with entry-level jobs.
Transit Options - Is it Easy to Get Around?
North Bay Village is served by the Miami-Dade County (MDC) bus line. There are nine MDC bus stops in the area, so public transit is moderately accessible.
A slightly larger worry for some is being car-dependent. Most cities are not walkable, which often means you're stuck in vehicles for most trips. That can be expensive if the gas prices are high and time-consuming if it's a crowded city with lots of traffic.
North Bay Village is somewhere in between. It's not a bustling metropolis with extreme dependence on cars, but Miami City, a real metropolis, is only about 15 minutes away. A major causeway cuts right through the neighborhood, so traffic jams aren't too likely. That and the central location of North Bay Village gives drivers easy access to major routes, such as the I95.
Getting to the beach takes roughly five minutes, and Miami is only 15 minutes away. Traffic is a rarity in these parts, so driving is usually the preferred method of travel for most locals.
However, for the most part, everybody just walks. Most of the amenities in the neighborhood lie within walking distance, so you can accomplish daily tasks entirely on foot. That makes for less noise and pollution, so you might find the change refreshing if you're coming from a big city.
The streets have paved sidewalks that locals take advantage of to walk their pets. It's a great place for early morning jogs and evening walks with pets, especially with the parks around, but it is also great for cycling and riding scooters. In fact, you will find several e-scooter rentals for North Bay Village on Yelp.
Who are Your Neighbors in North Bay Village?
The City of North Bay Village has a reputation for being calm and peaceful. It's a close-knit community. Many locals have grown up together and know each other by name.
North Bay Village has a somewhat balanced distribution of people by age. The majority of your neighbors are young adults aged 25 – 34 years old, which makes up about 26% of the total population. Residents aged 55 and above make up 21% of North Bay Village's total population.
Most people living in this Miami Suburb have at least a high school diploma. Only about 7% of the community did not graduate high school. In contrast, 73% have attained higher education (college, bachelor's, and master's degree or higher).
The high level of education in the area has resulted in better job and business growth opportunities.
Types of Jobs Available in North Bay Village
Speaking of jobs, North Bay Village has a wealth of employment opportunities in both part-time and full-time sectors.
There is demand for all types of skills and professions and a respectable number of entry-level positions at nationwide franchises. A quick search on any online job board will show you that organizations like Tesla, TSA and the US Veterans Health Administration are currently offering positions to North Bay Village residents, so there is no shortage of potential career opportunities.
Part-time jobs include the usual positions at grocery stores, warehouses, office internships, and franchises like Dunkin' Donuts. You can get a job reasonably quickly in these parts, regardless of your experience and level of education.
There are even many remote jobs available in North Bay Village. Customer service reps are in high demand, and you can do this job part-time for a slightly higher-than-minimum wage salary for franchises like Home Depot.
Crime & Safety
The location of North Bay Village, approximately in the middle of the bay of Biscayne, puts it right at the center of multiple police stations. There is excellent police coverage, which results in the area's relatively low crime rate.
That being said, these are some of the most prevalent crimes annually per 100,000 residents:
Theft - 1,077.8 (National Average: 2,042.8)
Motor Vehicle Theft - 232.7 (NA: 284)
Assault - 159.2 (NA: 282.7)
Burglary - 85.7 (NA: 500.1)
Rape - 24.5 (NA: 40.7)
Robbery - 12.2 (NA: 135.5)
Murder - 0 (NA: 6.1)
Property crimes are far more prevalent than violent crimes, but the average crime rate is much lower than the National Average. You will find most neighborhoods to be very safe since there is decent police coverage.
Furthermore, the area's population mostly consists of young professionals in different fields, and there are great public and private schools for all levels of education.
Public Amenities
North Bay Village is properly covered in terms of public services and amenities. There are local public schools, a daycare, a post office, DMV, three libraries, and five parks.
The area is well-covered by city services like garbage and recycling, plus there is a dedicated hurricane preparedness hotline. The city has publicly accessible government offices for elected officials like Senators and Governors, so there are plenty of platforms to address the local and national government.
City Maintenance
For city maintenance and issues concerning public utilities and services, you have the following services at your disposal:
Village Hall – Residents pay utility bills directly through Village Hall, which can automatically deduct from checking or savings on the 25th of every month. Contacts: (305) 756-7171, and billing@nbvillage.com.

Florida Power & Light (FP&L) – North Bay Village loses a light pole or two to the strong winds during hurricane season. Luckily, the electric company has a track record for responding quickly to reported interruptions. Reach them at 800.4OUTAGE (468-8243) to report emergency conditions like exposed wires and outages.

Teco Peoples Gas – North Bay Village only has one gas supplier, Teco Peoples Gas. You can reach them at 1-877 TECO PGS (1-877.832.6747).

Garbage & Recycling (including bulk waste) – Waste is picked up and recycled weekly by Miami-Dade County garbage trucks. You can call 311 to report missed pick-ups or garbage-related emergencies.

Hurricane preparedness – Residents are encouraged to register for the NBV Emergency Alert System for updates during such weather events. You can do so at this link or download the Hurricane Fact Sheet here. You can also view the Readiness Guide provided by Miami-Dade County.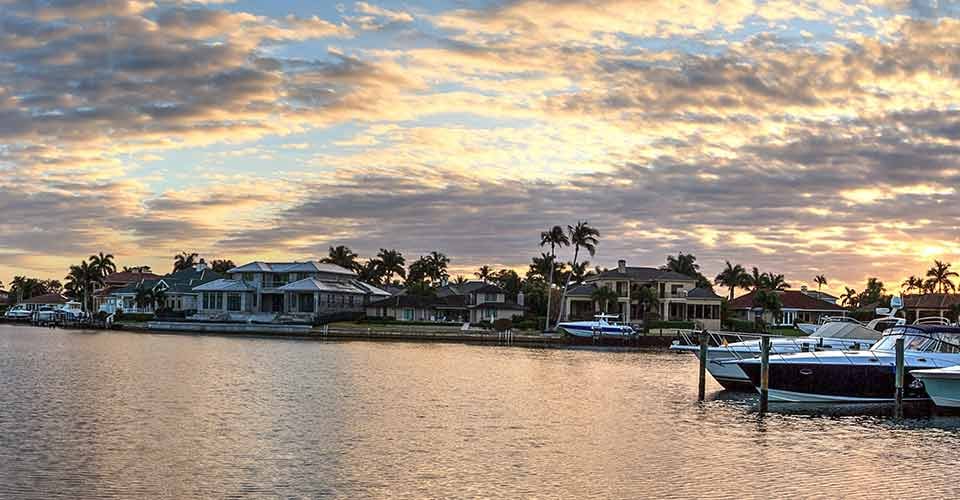 Recreation
North Bay Village has a wealth of public recreation spots and events hosted by the Miami-Dade County government. There are five parks available to the public:
Dr. Paul Vogel Community Park - Operates from sunrise to sunset seven days a week.

Phillip Schonberger Memorial Playground - Operates sunrise to sunset seven days a week.

North Bay Village Community Park (TIES) - Operates from 6 p.m. to sunset on weekdays and 8 a.m. to sunset on weekends.

Basketball Court (TIES) - Operates from 6 p.m. to 9 p.m. on weekdays and 8 a.m. to 9 p.m. on weekends.

North Bay Village Dog Park - Operates sunrise to sunset seven days a week.
North Bay Village also has several libraries for residents who need quiet places to work, read, and study. Regardless of your location, you are usually close to a Miami-Dade County library. Your options include:
MDC Library, Little River Branch
MDC Library, Edison Center Branch
MDC Library, North Shore Branch
The area is also serviced by a mobile library that visits weekly. Members of the mobile library get access to both physical and digital media, from books to audiobooks to movies, music, and much more!
The mobile library is usually in operation on Fridays from 3 – 4 p.m. The stops may change randomly, but you can call (305) 480-1729 to get a list of the week's stops or visit this website for more information.
Public Events
North Bay Village organizes and hosts many activities every year. There is no shortage of public events to attend throughout the year, and they're usually well-attended by enthusiastic locals and tourists.
Notable events to attend in the North Bay Village include:
Hurricane Awareness Event
Earth Day Cleanup
National Night Out
Veteran's Day Lunch
Pride Concert
Spring Egg Hunt
4th of July Celebration
Halloween
Christmas Tree Lighting
Winter Wonderland
Yoga at the Park
Movie Night at the Park
Menorah Lighting
Bike Rodeo
These events take place at least once a year and are quite unmissable. You can check out the North Bay Village events calendar here to see a complete list of all the activities on offer.
Cable and Internet Providers
Residents of North Bay Villages can choose from several Internet Service Providers (ISPs). It should be mentioned that bandwidth challenges are starting to become prevalent as more students and young professionals rely on online networks.
However, it largely depends on the provider you choose. In this area, the top ISPs include:
Atlantic Broadband (15 – 1,000 Mbps) covers 100% of the city.

AT&T Internet (100 – 1,000 Mbps) covers 93.4% of the city.

AT&T Fiber (100 – 1,000 Mbps) covers 26.6% of the city.

Google Webpass (100 – 1,000 Mbps) has varying coverage.

HughesNet (25 Mbps) covers 100% of the city.

Viasat Internet (12 – 35 Mbps) covers 100% of the city.
Most buildings buy bulk cable and internet, then distribute them to tenants. You should ask the building manager if you need details about your ISP, bandwidth capacity, and billing.
New residents should check out this website for more information on public amenities.
Nightlife
North Bay Village has incredible nightlife. This is one of the perks of being located 15 minutes from Miami City and 5 minutes from Miami Beach. Both are entertainment hubs with nightclubs, restaurants, and nighttime activities galore.
If you're moving to NBV for the nightlife, then you're making an excellent decision. Although the town itself is quiet and relaxed at night, its proximity to 24-hour entertainment makes it the ideal place for party-goers and fun-seekers.
Living here puts you close to world-class establishments such as the Soya e Pomodoro, the Mignonette Downtown, and the KOMODO Restaurant. You have your pick of the litter when it comes to eateries as well, all of which offer food deliveries covering the whole of North Bay Village.
Pet-friendliness
North Bay Village is extremely pet friendly! Most apartments, eateries, AirBnbs, and establishments allow pets, so you shouldn't have a problem getting around with your furry family members.
The area itself is highly walkable, so there is plenty of room for them to exercise daily. There's even a dedicated dog park that is open 24/7, and most of the residents here are pet-owners, so new residents with pets will feel right at home.
NBV is a good place to live if you have pets. Whether you're renting an apartment or buying a home, your pets will have an incredible home, one with lots of fire hydrants and friends to play with every day.
Is North Bay Village a Good Place to Raise Kids?
Most people move to NBV for its tranquility and proximity to happening places like Miami City and Miami.
However, should you have a family on the cards, this is currently one of the best cities to start a family. The close-knit community makes a warm environment for young kids to grow in, especially since many families are already around.
Social connections aside, there is a rich selection of public and private schools and daycare available for young parents looking to re-locate to this calm little suburb.
There are several parks to enjoy, numerous annual events hosted by the local government, including a Back to School Backpack Giveaway, and plenty of kid-friendly places to have fun on the weekends and holidays.
Most people moving here may be young professionals looking for activity, jobs, and homes, but North Bay Village is not a bad option at all if you want to start a family.
Livability Score – Should You Move to North Bay Village?
According to this website, North Bay Village is the second-best suburb for young professionals in Florida. Many of the locals work in the neighboring Miami City or Miami Beach. There is a good distribution of parks, public amenities, schools, and hospitals, and the area is rife with events, activities, and never-ending nightlife.
If you must pick a problem with NBV, it's got to be the high cost of living. Inflation in this Miami suburb stands at 115%, even though that's still lower than the cost of living in most cities. Housing is available, but comparatively speaking, the housing market is still very expensive. Renting is much cheaper, so most of the population rents housing instead of buying it.
Living in North Bay Village puts you between Miami City and Miami Beach. There is no shortage of things to do, and there are numerous employment opportunities in that locale.
Out of 100, North Bay Village scores 82 in terms of livability. It is a great place for young adults to live in, especially when you're just beginning to settle down.