Benefits of Living in Florida
Phil Ganz
/
3 Min Read
/
Oct 24, 2021
What's so sunny about living in Florida?
With the longest coastline in the contiguous United States, Florida isn't just a great vacation spot; it's also a wonderful state to call home. If you're considering life in Florida, you're not alone! The Sunshine State welcomes thousands of newcomers to its sandy shores every year.
(Nov 28, 2022)
Let's look at some of the benefits of living in Florida and why moving there could be the best decision you'll ever make.
Florida is the third fastest-growing state by population in the US. Here's why so many people choose to move to Florida.
Summer all year-round
Well almost!
Florida is a big sunny state with lots of personality. The climate varies from subtropical up north to tropical in the south, with temperatures averaging between 65 to 77°F throughout the year. Ocean temperatures can reach well into the 80s during the hot and humid summer months, meaning you can go swimming anytime you want.
The rainy season runs from May through October, and the storms can get a bit dramatic. Still, it ensures that the flora grows lush and plentiful, adding a beautiful touch to the landscape.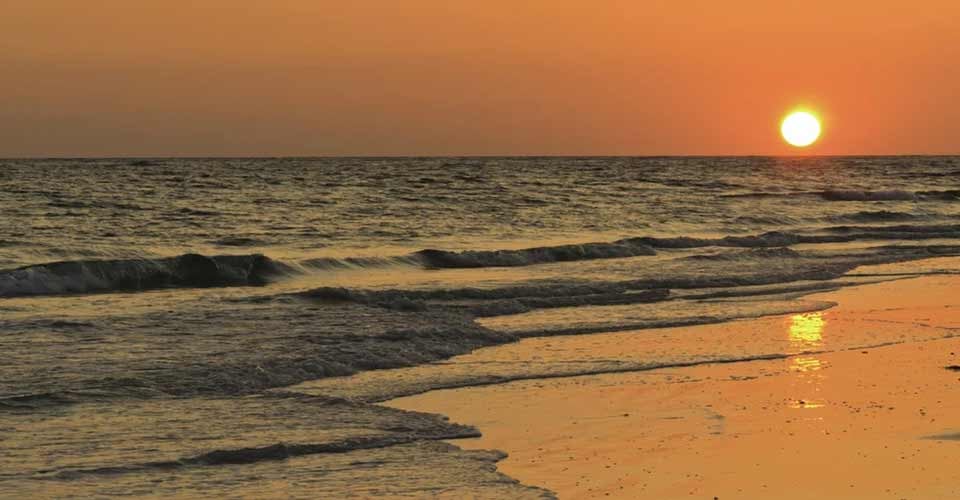 The landscape is outrageously beautiful
Boasting 825 miles of accessible beach space, Florida isn't lacking in pristine beaches with turquoise water. But the benefits of living in Florida reach far beyond its beautiful beaches. While it's true that some of the best sites sit along the water, you'll also be treated to some of the most unique landscapes in the Americas, from serene blackwater swamps to live oak forests and breath-taking limestone caverns.
For the adventurous souls, there are lots of nature trails, springs, and lakes to explore that are teeming with interesting and exotic animal life. There's no such thing as a dull day in Florida.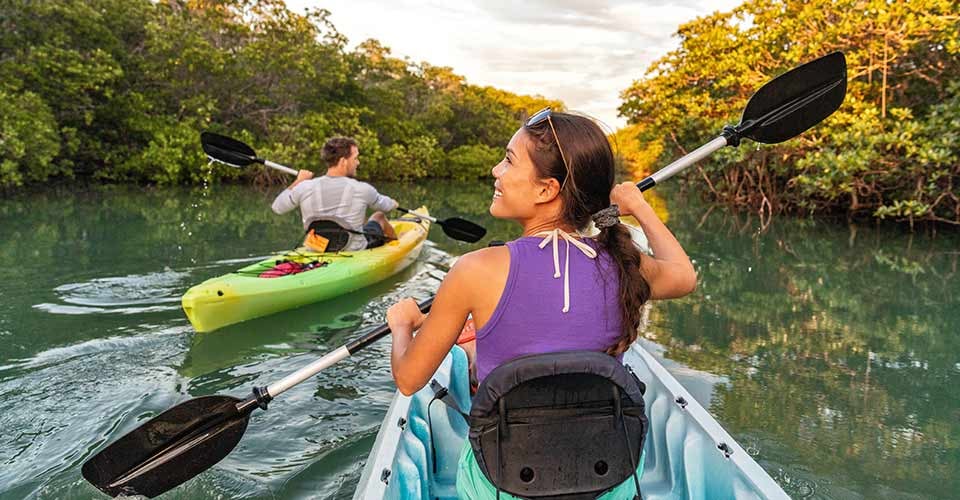 No state income tax
Yes, really! Florida is one of 7 states that doesn't collect state income tax. While you'll still have to pay federal tax, you'll get to put away more money compared to living in other states. For comparison, California has among the highest taxes in the nation, with a base sales tax rate that's higher than 7.5% vis-a-vis any other state.
The overall tax burden in Florida is pretty low, ranked as the fourth-lowest of the 50 states. So, not only is there no state income tax, but you'll also pay less in property and sales taxes. Only residents of Tennessee, Delaware, and Alaska have a lower tax burden.
Better protection of financial assets
By establishing your primary residence in the state, you'll benefit from the best asset protection laws nationwide. Florida has generous creditor exemption laws that provide unlimited protection of the homestead and other assets, including retirement accounts, life insurance, annuities, and more.
This means that you can structure your assets so that creditors cannot collect on certain assets, which offers stability in case of financial crises. Also, the state of Florida has opted out of federal bankruptcy exemptions, offering you even more protection of your financial assets.
A pretty reasonable cost of living
Is it really cheap to live in Florida? While Florida is not the cheapest state to live in, it is one of the more affordable states – especially considering how populous and popular it's become in recent decades.
Your cost of living will depend on where you choose to live. Major cities, such as Miami, rank on the higher end, but the majority of Florida cities are very affordable compared to other states. Goods, services, healthcare, and housing costs all fall below the national average. You can be assured that living in Florida won't break the bank.
Another benefit of living in Florida is locals receive discounts to a number of attractions, from the Walt Disney Resort in Orlando to the Breakers Resort in Palm Beach. Florida is the epicenter of theme parks globally, many of which offer resident-only discounts, deals, and bargains throughout the year.
There's just so much to do
For one, you get to live in one of the world's most popular holiday destinations. Being a top tourist destination, Florida flaunts a relaxed and vibrant environment. There are tons of recreational options, including sports and outdoor activities. Water activities, including yachting, sailing, diving, kayaking, surfing, and more, are incredibly popular due to the expansive coastline.
Land-based activities include tennis, hiking, and of course, gold. With the highest number of golf courses in the US, Florida is a paradise for the avid golfer.
The Everglades
Yup, the Everglades are deserving of their own spot in this list. It isn't just a place to see alligators. You'll be hard-pressed to find another place that offers so much history and serenity all in one. Visiting the Everglades might be a once-in-a-lifetime experience, but it's definitely a place you should go every so often.
You can connect with nature and enjoy the pristine stretch of Florida that's unrivaled by any other place in the world.
There's More to Florida than Sunshine and Beaches
Florida is a great state to live in. Hopefully, these facts about Florida will help you decide to move to the Sunshine State.