Melbourne Florida: Why It's a Popular Moving Destination
Phil Ganz
/
8 Min Read
/
Apr 04, 2022
As a matter of fact, Florida remains a leading state and top destination for most retirees. It even outranks second-place Arizona when it comes to the number of people looking for a retirement home. The mild winters, absence of state income tax, and beautiful sandy beaches are some of the top reasons that make Melbourne, Florida a retirement-friendly city.
If you have a family, Melbourne, Florida is a place to settle. The endless stretch of the sandy beach and the beach life, in general, provide an ideal setup for children and adults alike. Plus, the temperate weather condition in this part of the United States makes outdoor activities exciting all year round.
The city's proximity to the US most popular vacation attractions is another reason most families move to Florida. A short drive lasting an hour takes you to Disney World, which is a place for children to have fun all day long. This saves time and money you may spend on booking a hotel.
Neighboring Cities and Towns
While you are in Melbourne, Florida, you will find it easier to access some of the famous cities in this state. Both adjacent and nearby towns and cities include:
Palm Bay
Titusville
Cocoa Beach
Port Canaveral
Satellite Beach
Malabar
Cape Canaveral
Palm Shores
Viera
Melbourn Beach
Indian Harbor Beach
A few miles of venturing a little farther from Melbourne, Florida will take you to places such as Lakeland, Orlando, and Kissimmee on your way to the west. Fort Pierce and Vero Beach are situated to the south, while Palm Coast, Ormond Beach, and Daytona Beach are all located to the north. Here are additional reasons that make Melbourne, Florida the best place to call home:
Cost of Living
Melbourne, Florida is affordable in terms of cost of living. This is one reason why many people in the United States choose to settle here. The cost of renting an apartment or purchasing a home is lower than in other popular cities across the country.
Homeownership is usually less expensive thanks to the absence of a state tax. So, if you are looking to relocate to this city, it is wise to reach out to Melbourne moving companies to get the right quote for your moving expenses.
High-Quality Education
Moving to Melbourne, Florida is a great idea, especially if you have school-going children. Quality schools in this city offer good education to kids of all ages. Keep in mind that Melbourn is home to some of the best schools in Florida. Examples of top-performing schools include Suntree Elementary School and Palm Bay Magnet Senior High School.
Besides public schools, Melbourne, Florida boasts excellent universities and colleges. Examples include Eastern Florida State College and Florida Institute of Technology. These two colleges are considered the best options for those looking to further their higher education in the state of Florida.
Alternative learning institutions' choices are as follows:
Odyssey Charter School (Palm Bay)
Royal Palm Charter School situated (Palm Bay)
Sculptor Charter School located (Titusville)
Viera Charter School is located (Viera)
Pineapple Cove Classical Academy (West Melbourne, Florida)
All the above-mentioned schools are Brevard County schools and they adopt the Brevard Public School System. More than a dozen communities and junior colleges are also available for students in the city of Melbourne, Florida, and across the country.
Abundance of Jobs
If you are a young professional, Melbourne is the right city to settle in. The city is a well-known hub for aerospace and high-tech employers. No wonder global leaders like Rockwell Collins, Harris, Embraer, Northrup Grumman, GE, and others have established their homes in Melbourne, Florida.
Diverse Choices
The first impression that Melbourne, Florida offers you is the diverse options. Some of these options cover the places you may want to visit and things to see once you settle in Florida. The most popular of these diverse options is America's space program. A visit to America's space program will give you a rare opportunity to feel or even see the rocket rumbling during the launch. This is quite a sight to behold and a memorable experience like no other.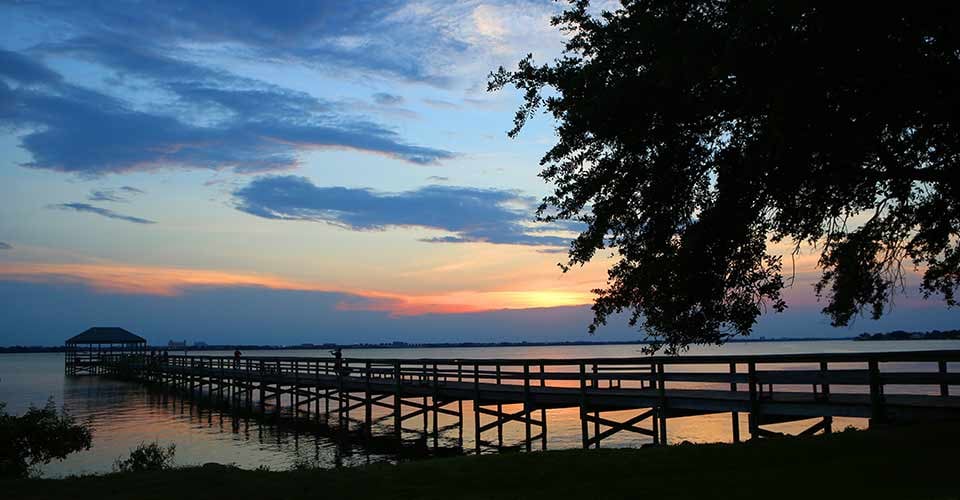 Getting Around Melbourne, Florida
Just like other cities in Florida, transportation in or around Melbourne is efficient and organized. Therefore, you should not worry about encountering the daily challenges of moving from one location to another within this city.
However, you are likely to get into some slowdowns, especially on Interstate I-95 in the course of the weekday. Rush hours from Monday to Friday can potentially slow you down a little. But Melbourn, Florida is not among those cities in the US with traffic problems. On the other hand, there are fewer designed big lanes and sidewalks. This means biking or just walking from one location to another may not be possible.
You can also travel to the neighboring cities of Melbourne, Florida. For instance, you may drive along US 1 on your way to Palm Shores (located on the north). Several bridges can connect you with some points in the east. These bridges cross the famous Indian River on your to and from Melbourne Beach and Satellite Beach.
Space Coast Area Transit is a perfect choice for commuters. You may go for this option if you prefer someone else to drive you around. Better still, you can buy money-saving passes if you are a regular rider. Seniors, students, veterans, and individuals with disabilities in Melbourne, Florida can enjoy reduced faires when using this transport option.
Most importantly, carpool or vanpool options are available to make you're moving around easy and quick. If you love flying in and out of Florida, you may find the airports in this state to be quite helpful. Some of these airports include Orlando Melbourne International Airport, Orlando International Airport, and Orlando Sanford International Airport. All these airports are located within reach and they offer world-class amenities for both local and international travels.
Things to Do
Melbourne's location in Florida gives it a great advantage for tourism. This city has several miles of beaches and shorelines. It is also located around 45 minutes from Orlando. Residents and visitors can find interesting and new things to do in their free time.
Melbourne enjoys great year-round temperatures and sunshine, making it a perfect spot for outdoor activities. Attractions in this city are unique and breathtaking.
With that being said, you may decide to venture a little farther to discover the most fascinating things that Melbourne, Florida has to offer. Here are some of the most popular spots that you may find worth visiting:
1. The Henegar Center for the Arts
Top on the list of the most popular and visited attractions in Melbourne, Florida is the Henegar Center for the Arts. This particular spot features a state-of-the-art proscenium-style theater. Here, you will join other art and music lovers to enjoy full-scale plays and musicals.
Alternatively, you will spend a fine evening attending a performance before taking a stroll around Downton Melbourne after the show. The downtown area of Melbourn is full of history, so you will feel intrigued to learn more about the historical events that shaped this part of the United States of America.
2. Fooraner Art Museum
A visit to Fooraner Art Museum will make your stay more fascinating than ever. This museum is located right in the Eau-Gallie Arts District. While at this facility, you will have the privilege of enjoying exhibitions, art classes, and special events.
The museum has accumulated countless objects and items of interest since its opening more than four decades ago. Normally visitors pay an admission fee of approximately $5 although this entry fee is subject to change from time to time.
3. Bevard Zoo
You can join more than 400,000 visitors to trek through Brevard Zoo's exhibits at least once a year. If not, you can spend several hours observing more than 600 animals sourced from up to five continents.
Likewise, you may join other adrenaline junkies in kayaking at the 10-acre Expedition Africa exhibit. Once you are done showcasing your kayaking skills, you can take part in the exploration of the 22-acre restored wetlands using a paddleboat.
4. Valiant Air Command Warbird Museum
A visit to this 10-acre property will get you closer to a non-profit making museum in Melbourne, Florida. Valiant Air Command Warbird Museum features a collection of artifacts, memorabilia, and vintage warbirds.
The museum is located within the Space Coast Executive Regional Airport. It hosts an annual Warbird airshow in March. If you love the history of warplanes, this is the place to visit after you are settled in Melbourne, Florida.
5. Aventure HQ
Another place of great interest is Adventure HQ. This is a 30,000-square foot facility that serves as a headquarters for exciting events for both adults and children. This place will immerse you in many activities along with your family members.
Popular activities at this spot include climbing on the bouldering walls that feature slightly more than 100 routes. You may also make a run in what is known as the Ninja Warrior Course or host kids' parties right at the Adventure Zone.
6. Ron Jon Surf Shop
This is the World's Largest Surf Shop because it has up to 52,000 square feet of equipment, clothing, more items for skateboarding, surfing, and swimming. Ron Jon Surf Shop is a popular destination for most visitors and residents. It opens to visitors 24 hours a day and throughout the year for those who want to purchase the right equipment for their recreational activities.
7. Downtown Titusville
A tour of Downtown Titusville will most likely expose you to quite a number of more interesting things to do in Melbourne, Florida. Art, culture, shops, and restaurants are some of the features that will fascinate you during your tour of Downtown Titusville.
Once you are done with your tour of this historic district, your next mission should be to visit the United States Space Walk of Fame. Later in the day, you can head to the Historic Titusville Playhouse to catch a play.
Plenty of Sports
If you are a sports enthusiast, then Melbourne, Florida is just fine for you. You can enjoy endless hours of college sports, professional basketball, football, and baseball. On the other hand, you can join other sports lovers to watch famous teams such as the NBA's NJCAA's Eastern Florida State College Titans, Orland Magic, and NCAA's Florida Tech Panthers play.
The popularity of golf in Melbourne and Florida, in general, is worth the mention if you are planning to settle in this part of the country. The plenty of sunshine makes it easy for golfers to enjoy this addictive sport.
If you are a golfer, then you may find your way to the Viera East Golf Club to join others in a golf tournament. This club is only 28 minutes drive from the north of Melbourne. Its lush course will take you through a peaceful and scenic setting across the 18-hole course.
Apart from that, you may as well visit the Baytree National Golf Links to play golf in this four-star rated golf course. Golf players of different skill levels can also enjoy the game at Melbourne Municipal Golf Course, which is also an 18-hole regulation length golf course with only a short layout.
Basically, the above-mentioned sports are the most enjoyed by both players and spectators in Melbourne, Florida, and its neighboring cities.
Outdoor Options
Melbourne, Florida is a coastal city with a diverse natural environment. This city attracts people of different ages to vacation or settled in. If you are looking to move to Melbourne, taking part in outdoor activities may be one of the things to do after settling down.
Check out these great outdoor options that await you and your family:
Hiking - You may take advantage of numerous natural features in Melbourne to keep yourself fit. This city provides hiking opportunities across the open pine savannas, along with the barrier islands, and through wildlife among other places.

Biking - The availability of several miles of trails and friendly weather conditions in Melbourne allow you to go biking. This is the reason Melbourne, Florida is considered one of the favorite destinations for cyclists. The Florida Cost-to-Coast Trail provides up to 250 miles of paved bike trail for you to ride from Titusville to Saint Petersburg located on the western side of the Florida coast.

Fishing - Since Melbourne, Florida is located in an area that has rivers, lakes, and oceans, fishing is one of the most popular outdoor activities. In fact, these water bodies have made Florida be the leading surfing capital of the entire world. In Melbourne, you can fish from tidal creeks and bays not to mention lakes and rivers. Freshwater and saltwater fishing are also available with plenty of boat ramps strategically placed on the shores to help with getting out of the water.

Kayaking and canoeing - If paddling is your favorite hobby, moving to Melbourne, Florida will expose you to canoeing and kayaking activities. Places that you can go for these outdoor activities include Lake Monroe Conservation Area, Canaveral National Seashore, and inland lakes and rivers. These are ideal locations to begin your paddling activities.

Wildlife Viewing and Birdwatching - There are about 500 sites in Florida where you can watch birds and view wildlife. These sites consist of Merritt Island National Wildlife Refuge and Great Florida Briding & Wildlife Trail. The Indian River Lagon is nearby and is known for its most diverse estuary in the United States and is home to so many birds, animals, and plant species.

Camping - Melbourne, Florida has thousands of acres of parklands. All these are reserved for camping purposes. For your out-of-this-world experience in camping, Jetty Park Campground has you covered. This composite puts you in close proximity to the rocket launches, marine life, wildlife, and several submarines. Hunting and surfing are other additional activities that you may consider taking part in while in Melbourne, Florida.
Dining Out
Melbourne is known for its fine dining in some of its less crowded coastal areas. Numerous dining options are available and they include seafood, local menus filled with shellfish, and fish caught locally. Others are Asian, continental, southern cooking, and global cuisine.
Final Thought
Moving to Melbourn, Florida is a wise idea, especially if you are a family person, a professional, or a retiree. This city provides world-class amenities, an impressive lifestyle, and unique attractions for both the residents and visitors. Look for a reliable moving company in your area and start planning your relocation to Melbourne, Florida soon.
Interested in learning about becoming a resident in Florida or moving there? Read more.