14 Things to Know Before Moving to Cape Coral in 2023

By Phil Ganz

Edited by Ryan Skerritt
10 Min Read
Jul 25, 2023
This vibrant and welcoming community is famous for its 400 miles of canals, stunning beaches, top-rated golf courses, and numerous family-friendly attractions, making it an attractive destination for both families and retirees.
Affectionately known as the "Waterfront Wonderland," Cape Coral stands out as one of Florida's best places to live due to its affordability and low crime rate.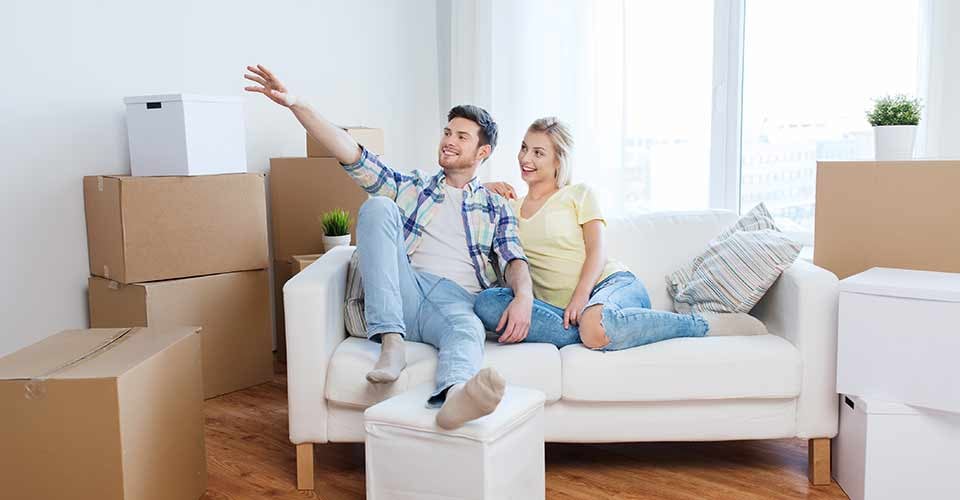 Spanning an expansive area of nearly 120 square miles, it ranks as the second-largest city in the state and the largest between Tampa and Miami.
Its exceptional quality of life and active lifestyle draw many residents and visitors who relish recreational opportunities such as boating, fishing, and watersports.
If you're contemplating a move to Cape Coral or seeking insights before making any permanent decisions, this comprehensive guide is the perfect resource.
Our team has compiled a list of essential information about life in Cape Coral, including the city's pros and cons, to help you make an informed choice.
The Cost of Living in Cape Coral
For those relocating from different parts of the country, the cost of living in Cape Coral may not differ significantly from their previous homes.
The metropolitan area's cost of living is relatively close to or slightly above the national average, and it is slightly above Florida's average.
On average, a single individual can expect to spend around $1,500 to $2,000 per month, covering rent or mortgage. Meanwhile, a family of four should anticipate expenses in the low to mid-$4,000 range.
New residents should be prepared for relatively higher prices for gas, transportation, and healthcare.
Regarding housing, home prices in Cape Coral are relatively close to the national average, with most properties selling from the mid-$300,000s to the mid-$400,000s.
However, there are options available for both budget-conscious buyers and those seeking luxury homes.
While this average is higher than many areas in Florida, it remains lower than most other coastal regions of the state.
Additionally, utilities and grocery costs align with the nationwide average, meaning new residents won't face significant adjustments to their budgets for these necessities.
The Housing Market
Cape Coral, affectionately referred to as "The Cape" by locals, boasts a highly desirable location adjacent to the Gulf of Mexico, making it a sought-after destination for home investors.
The housing market in Cape Coral displays remarkable growth and stability, competing with major Florida cities such as Jacksonville and Miami.
Realtor.com reports a diverse range of home prices, spanning from the low $250,000s to over $1 million.
Before the impact of COVID, the median home value stood at $228,000, experiencing an impressive annual increase of nearly 6%.
Cape Coral Job Market
Job seekers in the Cape Coral and Fort Myers region will find a promising employment landscape. The area boasts an impressive 3.3% unemployment rate, which is below the national average.
Notably, from the mid-2010s, Cape Coral's job market experienced exceptional growth, becoming the fastest-growing in the entire nation, with a remarkable increase of over 100% between 2009 and 2019.
Projections indicate that jobs are expected to grow by more than 40% over the next decade, a testament to the region's sustained prosperity.
Some of the area's prominent employers include:
Lee County Public Schools
Lee Memorial Health System
The City of Cape Coral
Publix Supermarkets
Sam's Club/Walmart
Additionally, several major corporations have a presence in the region, including Wells Fargo, AT&T, IBM, Verizon, Target, and others.
The presence of these established companies, along with the state's business-friendly and low-tax policies, has contributed to a thriving small business community in Cape Coral and the surrounding areas.
Overall, the city offers incredible job opportunities and a flourishing economy throughout Southwest Florida.
The growth has been particularly pronounced in the healthcare and construction sectors, both benefiting from the influx of new residents and the aging local population.
Retail, accommodations, and food service industries also employ a considerable portion of the population.
However, the largest share of jobs in the Cape Coral area falls under the office and administrative support category.
Nonetheless, local and state leaders are actively striving to diversify the region's economy by fostering growth in various industries, such as:
Technology
Biotech
Light manufacturing
Ecology
Moreover, the Cape Coral area is increasingly becoming a favored choice for major corporations seeking to establish their back-office operations, along with a rising number of corporate headquarters.
In essence, whatever profession or aspiration new residents may have, there's a high likelihood of finding companies that cater to those needs in Southwest Florida.
Weather
We must not overlook Cape Coral's idyllic weather, which truly embodies the essence of the Sunshine State.
Nestled in the heart of Florida, this region strikes a perfect harmony between abundant sunshine and refreshing rain.
Enjoying an impressive 255 days of sunshine and approximately 145 days of rain, the area fosters a thriving environment for wildlife and lush vegetation.
While summers can become hot and humid, with highs reaching the mid to upper-90s, winters present a delightful contrast with ideal, dry temperatures, averaging between 65 to 70 degrees.
Waterfront Living
Waterfront properties are in high demand in Cape Coral due to the city's extensive network of over 400 miles of freshwater and saltwater canals, surpassing any other city in the world.
These canals offer awe-inspiring water views, making homes along them highly coveted. While many of these canals are navigable, not all provide direct access to the Gulf of Mexico.
Besides offering picturesque views, these canals serve as flood control measures and create a haven for boating enthusiasts.
When considering the purchase of a waterfront property in Cape Coral, it's crucial to carefully assess the canal's location. Among the most sought-after properties are those situated on saltwater canals with direct sailboat access.
Such locations boast unrestricted passage to the Caloosahatchee River and the Gulf of Mexico, ensuring an ideal boating experience without any bridge restrictions.
Education
Cape Coral places great importance on education, being a part of the Lee County School District, which ranks as the ninth-largest school district in Florida and the 32nd-largest in the United States.
Catering to over 90,000 students from grades K-12, this school district stands above average, boasting some of the finest schools in Florida.
Public schools in Cape Coral consistently rank in the top 50% across the state, with most schools achieving above-average math and reading proficiency scores.
Here are some of the top-rated schools in the area:
Cape Elementary School
Caloosa Elementary School
Gulf Elementary School
Gulf Middle School
Challenger Middle School
Trafalgar Middle School
Cape Coral High School
Ida S. Baker High School
Mariner High School
For those seeking higher education opportunities, Cape Coral is surrounded by prestigious colleges and universities.
Cape Coral Technical College is situated within the city, while a short distance away in Fort Myers, you'll find Florida Gulf Coast University, Florida SouthWestern State College, Hodges University, and Southern Technical College, all known for their high ratings and quality education.
Outdoor Activities
Southwest Florida boasts a stunning coastline and the Gulf of Mexico, offering some of the most enjoyable outdoor activities under the sun.
The region is home to some of the finest beaches in the Sunshine State, with Fort Myers Beach and Sanibel Island community being popular destinations, providing both residents and visitors access to the clear, sparkling Gulf waters.
Fishing is a beloved local pastime, and for good reason.
Cape Coral is enveloped by the rich waters of the Matlacha Pass and Caloosahatchee River, just a short boat ride away from Pine Island Sound and the Gulf. These areas also provide excellent boating opportunities, whether on a pontoon boat, sailboat, or kayak.
Furthermore, golf enthusiasts will be delighted with the abundance of public and private golf courses scattered throughout the Southwest Florida region.
With its magnificent coastal setting and numerous recreational options, Southwest Florida truly offers some of the nation's best outdoor experiences in the sunshine.
Local Attractions
Cape Coral offers an abundance of exciting activities and attractions to keep both residents and visitors busy and entertained.
Whether you're interested in delving into the city's rich heritage or exploring the beauty of its natural surroundings, there's something for everyone to enjoy.
For history enthusiasts, the Cape Coral History Museum and Southwest Florida Military Museum serve as captivating gateways into the unique past of this Florida community.
With engaging exhibits and informative displays, these museums offer a fascinating glimpse into the area's cultural evolution and military contributions.
If you're a fan of fresh, locally-sourced produce and homemade delights, the weekly Farmers Market is a must-visit.
Here, you can peruse a delightful array of top-quality products and mingle with friendly vendors, creating an enjoyable shopping experience.
Cape Coral takes pride in its well-maintained parks, and they offer a delightful escape into nature's embrace. Jaycee Park, situated along the waterfront, provides a serene setting for relaxation and recreation.
Meanwhile, Veterans Park stands as a popular favorite among families and friends, offering various recreational facilities and lush green spaces for picnics and gatherings.
Nature enthusiasts and fitness lovers can take advantage of the scenic waterfront walking trails, where tranquil water views accompany their active pursuits.
Additionally, the Cape Coral Yacht Club Park Fishing Pier is a fantastic spot for anglers to cast their lines and enjoy the calming surroundings.
Restaurants and Nightlife
Cape Coral warmly embraces foodies and nightlife enthusiasts with its diverse culinary scene and vibrant entertainment options.
For those who revel in the pleasures of the palate, the city offers an array of delectable cuisines to satisfy every craving.
From the renowned seafood delicacies to tantalizing Italian, Indian, Mexican, Japanese, and more, there's a culinary adventure waiting around every corner.
When the sun sets, the nightlife comes alive with an equally diverse range of options to suit various tastes.
Back Streets Sports Bar and Cork Soakers wine bar are just two examples of the many establishments where you can unwind and revel in the city's vibrant after-hours atmosphere.
For those seeking to savor locally crafted libations, Wicked Dolphin provides an excellent spot to indulge in a variety of rum and other spirits, while Eight Foot Brewing caters to beer connoisseurs with its unique craft brews.
However, the culinary and nightlife delights don't end within the borders of Cape Coral alone. Across the Caloosahatchee River, downtown Fort Myers beckons with an array of dining and entertainment options, offering a different urban charm.
Further south, Fort Myers Beach extends an invitation to experience its own blend of beachside culinary havens and bustling nightlife, promising unforgettable evenings under the stars.
Traffic in Cape Coral
New residents moving to Cape Coral may have varied perceptions of the traffic situation depending on where they are coming from.
Compared to major metropolitan areas like New York, Los Angeles, and Houston, renowned for their congested roads, Cape Coral's traffic appears far more manageable.
However, it's essential to note that Cape Coral residents do experience commuting times of approximately 28 minutes each way, which is the highest average in the state.
The most prevalent traffic occurs during the morning rush from 6 to 8:30 a.m. and the afternoon rush from 4 to 6:30 p.m.
Congestion is particularly noticeable around the numerous bridges over the Caloosahatchee River and Interstate 75, as well as major arterial routes such as Pine Island Road, Cape Coral Parkway, and Veterans Parkway.
Trips into nearby Fort Myers usually take between 15 to 30 minutes, while reaching the city of Punta Gorda and Charlotte Harbor to the north typically takes around 30 minutes.
On the other hand, popular fishing and beach spots like Pine Island and Sanibel are conveniently reachable within 30 to 45 minutes, respectively.
For those planning longer journeys, destinations like Tampa and Miami are approximately two and a half to three hours away by car under normal traffic conditions.
Overall, while Cape Coral's traffic might not rival that of major metropolitan cities, residents should be prepared for typical rush hour congestion, especially on certain key routes and during peak travel times.
Environment
Cape Coral's residents take immense pride in residing within a nature lover's haven, and the city is devoted to preserving its diverse ecosystem while fostering responsible growth and development.
As a testament to its dedication, Cape Coral boasts the world's largest low-pressure reverse osmosis plants.
An intricate network of fifty-five wells, delving eight hundred feet into Florida's Upper Aquifer, channel a blend of salt and fresh water to this cutting-edge facility.
Here, the water undergoes meticulous processing through reverse osmosis, resulting in the delivery of the highest-quality drinking water to residents.
Moreover, Cape Coral has implemented a state-of-the-art water reclamation and irrigation system.
This innovative approach ensures that homeowners can water their gardens and landscapes without compromising valuable drinkable water, further demonstrating the city's commitment to sustainability and wise resource management.
Low Crime Rate
Cape Coral stands as a secure and family-friendly community, making it an ideal location for raising a family. Its remarkable safety record is reflected in its impressively low crime rate of 1 per 1,000 residents.
With an A+ crime rating to its credit, Cape Coral surpasses expectations, boasting overall total crime rates that are 49% lower than the national average.
When it comes to specific crime categories, Cape Coral truly shines. Violent crime, a concern in many places, is exceptionally low, with rates 67% lower than the national average.
Additionally, property crime, often a significant consideration for families, is also substantially lower at 45% below the national average.
These statistics demonstrate that Cape Coral is more than just a beautiful coastal city; it is a secure haven where families can feel at ease and thrive.
The city's dedication to maintaining safety and its remarkably low crime rates make it an outstanding choice for those seeking a safe, peaceful, and welcoming environment to call home.
Public Transportation in Cape Coral
For those seeking alternative transportation options in the Cape Coral area, a variety of convenient choices are available.
As part of Lee County, the city benefits from the comprehensive LeeTran public transit service, which offers numerous bus routes connecting Cape Coral to neighboring communities such as Fort Myers, North Fort Myers, Estero, and Bonita Springs.
LeeTran also provides access to Southwest Florida International Airport, ensuring smooth connections for travelers.
The cost of using LeeTran is quite reasonable, with adults paying just $1.50 for a single ride or $0.75 for trolley service.
For regular riders, daily, weekly, and monthly passes offer significant savings, and both senior citizens and students receive discounted fares. Payment can be made in cash or conveniently via LeeTran's reloadable Tropicard system.
As Cape Coral continues to grow, residents have easy access to various taxi services and ridesharing platforms like Uber and Lyft.
Depending on the time of day and demand, the availability of rides may vary, and fares will be influenced by factors such as distance, vehicle type, and more.
Cape Coral demonstrates its commitment to inclusivity by offering paratransit service for disabled and senior citizen residents.
This door-to-door mini-bus service allows individuals to schedule rides for essential purposes like medical appointments and shopping trips.
The cost for each round trip is a flat fee of $12, providing a convenient and affordable solution for those with special mobility needs.
Find the Right Real Estate Agent!
Finding the perfect real estate agent is key to making your dream of living in Florida a reality.
Whether you're searching for a beachfront property, a cozy suburban home, or a vibrant city apartment, a knowledgeable and experienced real estate agent can guide you through the process with ease.
At MakeFloridaYourHome, we specialize in helping individuals and families find their ideal home in the sunshine state.
Our team of expert agents understands the unique nuances of Florida's diverse real estate market. We have extensive knowledge of the different regions, neighborhoods, and communities across the state.
From the stunning coastlines of Miami to the tranquil lakeside communities of Central Florida, we can help you navigate through the options and find the perfect place to call home.
By working with a dedicated real estate agent, you'll gain access to exclusive listings, valuable market insights, and expert advice on pricing and negotiations.
Our goal is to ensure your home-buying journey is smooth, stress-free, and tailored to your specific needs and preferences.
So, whether you're a first-time homebuyer, looking to upgrade your current residence, or seeking an investment property, our team is here to assist you every step of the way. Reach out to MakeFloridaYourHome today and let us help you turn your Florida dream into a reality!
Contact us now to connect with one of our experienced real estate agents at MakeFloridaYourHome. Let us guide you in finding the perfect home in the sunshine state. Your Florida dream awaits!
With over 50 years of mortgage industry experience, we are here to help you achieve the American dream of owning a home. We strive to provide the best education before, during, and after you buy a home. Our advice is based on experience with Phil Ganz and Team closing over One billion dollars and helping countless families.
Choose Your City for More Moving to Florida Information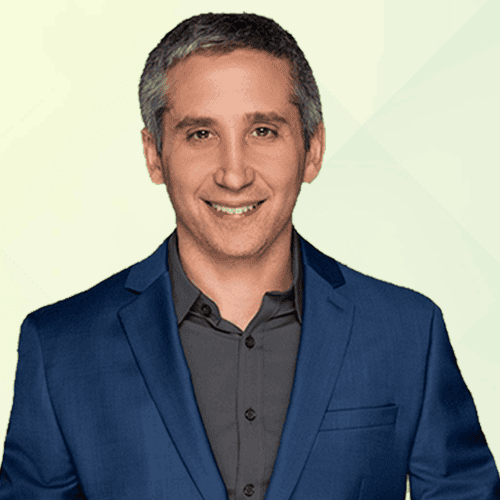 About Author - Phil Ganz
Phil Ganz has over 20+ years of experience in the residential financing space. With over a billion dollars of funded loans, Phil helps homebuyers configure the perfect mortgage plan. Whether it's your first home, a complex multiple-property purchase, or anything in between, Phil has the experience to help you achieve your goals.