13 Things to Know BEFORE Moving to Fort Myers in 2023

By Phil Ganz

Edited by Ryan Skerritt
9 Min Read
Jul 26, 2023
Fort Myers, often referred to as the gateway to southwest Florida, has emerged as a prominent tourist destination and a beloved city for its residents.
Established in 1866 after the American Civil War, Fort Myers rapidly evolved from a small trading post into a thriving community, offering a plethora of attractive neighborhoods to call home.
Situated in Lee County with an estimated population of 87,000 people, this cherished city is renowned for its captivating beaches, excellent fishing opportunities, and abundance of local amenities.
Fort Myers has gained significant recognition, being ranked as the "35th Best Place to Live" and the "#1 Fastest-Growing City in the United States" by U.S. News and World Report.
Consequently, the city has witnessed a constant influx of new residents and visitors, drawn to its allure and prospects.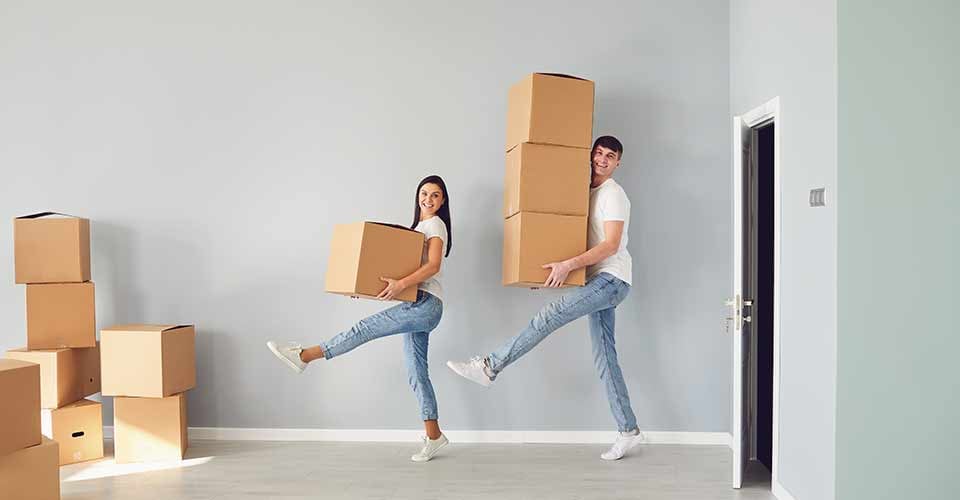 Living in Fort Myers brings numerous benefits, as it enjoys a strategic location, being only about a 20-minute drive from Cape Coral, a 45-minute drive from Naples, and within a three-hour drive to Miami or Orlando.
The city's rich history, picturesque natural landscapes, and enchanting shell-covered beaches make it a secure and family-friendly environment along the Gulf Coast.
For those contemplating a move to this flourishing Florida city, it's essential to weigh the pros and cons.
To provide comprehensive insights, this guide was compiled after extensive research and consultation with locals, delivering all there is to know about the charming city of Fort Myers.
Cost of Living
Fort Myers, Florida, offers a multitude of advantages, and one prominent perk is its affordability.
The cost of living in Fort Myers is remarkably favorable, standing 4% below the national average and 6% lower than the state average.
This appealing feature makes the city an attractive destination for young professionals, families, and retirees alike.
As one of the fastest-growing cities in the United States, Fort Myers has experienced rapid development in recent years, leading to an increase in housing prices.
Despite this growth, the housing market in Fort Myers remains comparatively more affordable than the national average.
This affordability extends the same benefits of southwest Florida enjoyed by residents of nearby popular cities like Naples and Sarasota, but at a more budget-friendly price.
With its charming small-town atmosphere, a thriving downtown district, and an influx of new restaurants and shops, Fort Myers is drawing in an ever-growing number of people.
If you've been considering a move to Fort Myers, now presents an opportune time to do so.
People and Lifestyle
Fort Myers' population skews towards an older demographic, leading the city to lean politically conservative.
However, a significant number of left-leaning individuals can be found, especially among the younger generation.
Regarding religious affiliations, the majority in Fort Myers identify as Catholic, yet the city is also home to a diverse representation of other major religious philosophies.
Life in Fort Myers revolves around embracing the outdoors, as the city is nestled along the Gulf Coast.
With breathtaking beaches scattered throughout, and a charming downtown area bustling with quaint shops and restaurants, there are ample opportunities to savor the city's natural beauty.
Fort Myers further offers a wealth of cultural attractions, including museums, art galleries, and amusement parks, ensuring a continuous array of sights and activities.
The cost of living in Fort Myers remains relatively affordable, largely attributed to the absence of state income taxes.
While the average annual salary may be slightly lower than the national average, housing costs in the area are approximately $12,000 less than the national average, helping to balance the overall expenses.
Top Fort Myers Neighborhoods
If you're considering a cross-country move to Fort Myers, it's essential to explore some of the city's finest neighborhoods.
Whether you envision living by the water's edge or seeking a serene ambiance, Fort Myers has a neighborhood that is sure to captivate your heart.
Fort Myers River District
For those who crave an urban lifestyle filled with bustling shops, restaurants, and abundant activities, the Fort Myers River District is the perfect choice.
This area boasts waterfront high-rises, making it ideal for young professionals seeking easy access to the city's vibrant nightlife.
Additionally, the nearby historic district offers restored homes, creating an inviting haven for retirees.
Fort Myers Beach
Fort Myers Beach is a paradise for beach enthusiasts, offering an exceptional living experience immersed in sand and surf.
This neighborhood offers a plethora of waterfront homes, catering to those who wish to reside close to the water.
Families can also find quieter residential areas that promise a tranquil environment.
However, keep in mind that this area is popular with tourists, so the neighborhood may become quite busy during the summer months.
Captiva Island
Located just off the coast of Fort Myers, Captiva Island is an excellent option for those desiring proximity to the city while cherishing a serene lifestyle away from the city's hustle and bustle.
The neighborhood's most significant allure is its breathtaking ocean views, creating an idyllic setting for residents.
Captiva Island's small size makes it highly walkable, allowing for leisurely sunset strolls whenever you desire.
Additionally, you can embark on relaxing boat rides to explore other nearby islands from this charming island haven.
Job Market
The job market in Fort Myers has been robust and has played a crucial role in driving the area's recent growth.
Lee County, in particular, has consistently maintained lower unemployment rates compared to the national average, and it is anticipated to experience faster job growth than the entire country.
Some of the major employers in Fort Myers include:
Lee Memorial Health System
Lee County Schools / Lee County Government
Chicos
Fox Electronics
Florida Gulf Coast University
Arthrex
Hertz
Ritz-Carlton Naples
The tourism and hospitality industry also significantly contributes to Fort Myers' job market.
The area's beautiful beaches and resorts attract tens of thousands of visitors each year, creating a demand for a substantial workforce to manage and maintain these establishments, as well as nearby restaurants and attractions.
However, it is worth noting that hiring in this sector can be seasonal, with the highest demand occurring during the busiest tourist months.
Weather
Fort Myers, like the rest of Florida, is renowned for its warm and sunny climate. The most pleasant seasons are fall and spring, offering temperatures in the high 70s to high 80s, along with lower humidity and clear skies.
However, summers can become hot and muggy, with temperatures ranging from the high 80s to low 90s and increased humidity. These conditions lead to frequent thunderstorms in the summer, resulting in more cloudy days.
Nonetheless, summer presents an ideal time for swimming in Fort Myers, as the local waters are at their warmest. During winters, temperatures generally dip to the low to mid-70s, occasionally reaching the 50s and 60s.
As a result, winters are a highly favored time to visit Fort Myers and southwest Florida, drawing "snowbirds," individuals from colder climates, who seek refuge from the cold up north in this sunny haven.
Education
Fort Myers places a strong emphasis on education, making it an ideal choice for families with school-aged children.
The public schools in the area have earned an excellent reputation, with the Lee County Public School System, including Fort Myers High School and Florida Southwestern Collegiate High School, ranking among the best.
For those pursuing higher education, Fort Myers offers a wealth of opportunities.
The city is home to well-established institutions, and studying in this paradise-like setting comes with its own advantages.
Florida Gulf Coast University stands out, providing over 63 undergraduate programs and a unique perk—a private beach right on campus.
If you have an interest in Florida's water systems, you can explore The Water School, another offering at Florida Gulf Coast University.
Additionally, Florida Southwestern State College presents a range of two-year and four-year degree programs at its Lee County campus.
For those seeking online programs, Hodges University is an excellent option. Fort Myers Technical College caters to students looking for career and technical education programs.
Moreover, the job market in Fort Myers is thriving, offering further prospects for those looking to establish their careers.
Outdoor Activities
The southwest Florida region is a haven for beach enthusiasts, drawing numerous visitors to its renowned Gulf beaches.
Fort Myers offers a variety of beach options, from the bustling and popular Fort Myers Beach to the serene and secluded havens of Sanibel or Captiva islands.
For nature lovers, there are opportunities to explore the breathtaking landscapes of Lover's Key State Park, the wetlands at Six Mile Cypress Slough Preserve, and the winter refuge for manatees at Manatee Park.
Sports fans are also in for a treat, as Fort Myers hosts yearly Spring Training games by the Boston Red Sox and Minnesota Twins, offering a chance to catch an exciting ballgame amid the beautiful surroundings.
Whether you seek sun-kissed beaches, serene nature escapes, or thrilling sports events, the Fort Myers area has something to offer for everyone.
Restaurants, Breweries, and Bars
Fort Myers is a haven for foodies and cocktail enthusiasts, offering a vibrant dining and bar scene that is sure to delight.
The city's proximity to the Gulf plays a significant role in its food culture, providing a bountiful supply of fresh, high-quality seafood for local menus.
Among the city's most acclaimed restaurants are The Veranda, Osteria Celli, and Blanc, each offering a unique and delightful dining experience. For a more relaxed yet equally beloved option, visitors can explore Izzy's or Ford's Garage.
Those with a penchant for a fine drink will be pleased to discover an array of breweries and distilleries in the vicinity, such as the Millennial Brewing Co. and the Wicked Dolphin rum distillery, located nearby in Cape Coral.
Whether you're craving delectable dishes or well-crafted cocktails, Fort Myers has a plethora of culinary delights waiting to be savored and enjoyed.
Transportation
Fort Myers boasts a convenient and efficient public transportation system, making city travel a breeze!
LeeTran serves a wide area, encompassing Fort Myers, North Fort Myers, Cape Coral, Pine Island, Bonita Springs, Estero, Lehigh Acres, and Fort Myers Beach, providing residents with seamless commuting options.
For easy and enjoyable travel within the city, the Fort Myers Beach Trolley is an excellent choice, connecting Beach Park to Lovers Key State Park. Additionally, a free beach tram operates daily, shuttling passengers from Bowditch Point to Matanzas Pass Preserve.
And for those looking to venture farther, Southwest Florida International Airport, conveniently situated in Fort Myers, offers a gateway to various destinations.
Fort Myers Golf
Fort Myers is a haven for golf enthusiasts, boasting an impressive array of more than 42 public and private golf courses in the area, making it a true golfer's paradise.
Whether you're a seasoned player or a beginner, golf in Fort Myers is an activity beloved by all, particularly among retirees.
Excitingly, the popular Topgolf is set to arrive in Fort Myers in late 2021, adding to the city's golfing allure. Fort Myers Country Club, established in 1917, offers a classic and time-tested experience for golfers, while the Plantation Golf and Country Club is renowned for its 18 holes and breathtaking vistas.
For those seeking a pristine golfing experience, the Gulf Harbour Yacht and Country Club boasts over 6,700 yards of tropical landscaping, having recently undergone a full renovation to become one of the finest and most distinct golf courses in Fort Myers.
Golfing options cater to various preferences, with the Eagle Ridge Golf Club offering leagues for both men and women, while The Club at Gateway allows kids to get involved in the sport.
Besides the joys of the game itself, golf provides a wonderful opportunity to socialize and connect with new people, truly becoming a cherished pastime for all Fort Myers residents.
Nightlife
As expected, the vibrant downtown area of Fort Myers serves as the heart of the city's nightlife.
The bustling scene revolves around First Street, spanning from Cleveland Avenue to the Edison Bridge, and is home to a diverse array of establishments.
Among the most popular spots are The 86 Room and The Firestone Skybar, drawing in enthusiastic crowds.
Downtown Fort Myers also comes alive with the highly anticipated monthly Art Walks and Music Walks, taking place on the first and third Fridays of each month, respectively.
These events create a dynamic atmosphere, showcasing the talents of local and regional artists in a free, outdoor community setting, making them a cherished favorite for people of all ages.
For those seeking beachfront nightlife, nearby Fort Myers Beach offers a range of options catering to younger or livelier crowds.
Regardless of age, everyone can enjoy the excitement at GameTime, a venue that combines a restaurant with video games for the kids and a bar with TVs for adults, ensuring a memorable night out in Fort Myers.
Traffic
Similar to many rapidly growing metropolitan areas, Fort Myers experiences occasional traffic congestion. The roads tend to be most crowded during the morning rush from 7 a.m. to 9 a.m. and the afternoon rush from 4 p.m. to 7 p.m.
Despite this, Fort Myers commuters generally enjoy relatively short travel times, with most drivers spending less than 25 minutes each way. This is notably below the national average of about 28 minutes for commuting.
Considering the vast distances covered by the Fort Myers area, nearly 30 miles in each direction from the Lehigh Acres community to Cape Coral to the city of Bonita Springs, the relatively short commutes are impressive.
However, traffic conditions may worsen during the winter months when seasonal residents add thousands of additional cars to the roads.
Parking rules vary across Fort Myers and its surrounding communities. In the downtown area, there are various parking lots, parking garages, and timed street parking, which may be metered or unmetered.
Neighborhood streets may have different parking regulations, especially within communities governed by an HOA or similar organization. Nearby Fort Myers Beach also offers paid parking options, including private and city-owned lots.
Find the Right Real Estate Agent!
Finding the perfect real estate agent is key to making your dream of living in Florida a reality.
Whether you're searching for a beachfront property, a cozy suburban home, or a vibrant city apartment, a knowledgeable and experienced real estate agent can guide you through the process with ease.
At MakeFloridaYourHome, we specialize in helping individuals and families find their ideal home in the sunshine state.
Our team of expert agents understands the unique nuances of Florida's diverse real estate market. We have extensive knowledge of the different regions, neighborhoods, and communities across the state.
From the stunning coastlines of Miami to the tranquil lakeside communities of Central Florida, we can help you navigate through the options and find the perfect place to call home.
By working with a dedicated real estate agent, you'll gain access to exclusive listings, valuable market insights, and expert advice on pricing and negotiations.
Our goal is to ensure your home-buying journey is smooth, stress-free, and tailored to your specific needs and preferences.
So, whether you're a first-time homebuyer, looking to upgrade your current residence, or seeking an investment property, our team is here to assist you every step of the way. Reach out to MakeFloridaYourHome today and let us help you turn your Florida dream into a reality!
Contact us now to connect with one of our experienced real estate agents at MakeFloridaYourHome. Let us guide you in finding the perfect home in the sunshine state. Your Florida dream awaits!
With over 50 years of mortgage industry experience, we are here to help you achieve the American dream of owning a home. We strive to provide the best education before, during, and after you buy a home. Our advice is based on experience with Phil Ganz and Team closing over One billion dollars and helping countless families.
Choose Your City for More Moving to Florida Information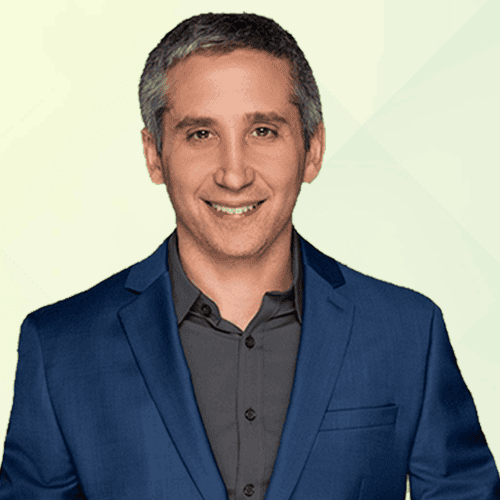 About Author - Phil Ganz
Phil Ganz has over 20+ years of experience in the residential financing space. With over a billion dollars of funded loans, Phil helps homebuyers configure the perfect mortgage plan. Whether it's your first home, a complex multiple-property purchase, or anything in between, Phil has the experience to help you achieve your goals.