Moving to Miami, Florida in 2023 - Everything You Need to Know

By Phil Ganz

Edited by Ryan Skerritt
8 Min Read
Jul 17, 2023
As the third most popular city in the eastern United States and the seventh-largest city in the nation, Miami attracts a large number of residents and visitors each year.
Recognized as a hub for international trade, finance, and the arts, Miami is a city brimming with opportunities and potential. One of the key factors drawing people to Florida is its abundant sunshine, which many crave.
Whether you're considering a move to Jacksonville or Tampa, Florida as a whole is a highly desirable location. Among its various cities, Miami stands out as an especially attractive option.
With its rapid growth and dynamic atmosphere, Miami is an ideal destination for those seeking adventure or a fresh start. If you're contemplating a move to Miami, Florida, you've come to the right place.
In this guide, our team aims to provide you with valuable information to facilitate your decision-making process and help you settle into the city with ease.
Keep reading to discover the essential things you need to know before moving to Miami, Florida!
Miami Snapshot
Miami has a population of approximately 439,890 residents.
The average monthly rent for a one-bedroom apartment in Miami is $2,396, and it has seen an upward trend in recent years. The overall cost of living in the metro area continues to rise, particularly due to inflation over the past couple of years.
Florida's lack of state income tax results in a 5-10% higher purchasing power for residents. However, it's important to note that property taxes in Florida are among the highest in the country.
Compared to cities like Los Angeles and New York City, the rental market in Miami is more affordable. However, the overall cost of living in Miami remains comparable to other major cities, taking into account lifestyle expenses, food costs, and healthcare expenses.
Another significant aspect to consider is the large Hispanic population in Miami. Approximately 60% of Miami's residents are Spanish-speaking, with 30% speaking only Spanish.
It may be beneficial to familiarize yourself with basic conversational Spanish skills before moving to Miami.
Affordability
Despite being approximately 14% higher than the national average, the cost of living in Miami remains relatively affordable considering its location and popularity.
When compared to other major cities like New York City, Miami's cost of living is 22% lower, making it a significant difference.
Moreover, residents of Miami enjoy the benefits of Florida's no-state income tax, allowing them to purchase goods and services without straining their budgets.
While housing prices and apartment rentals vary depending on the area, there are affordable options available.
Before making the move to Miami, it is advisable to secure a job first. To live comfortably in the city, it is recommended that residents earn up to $77,000 per year. The average monthly rent for a one-bedroom apartment is around $2,000.
It is worth noting that while the cost of living may be relatively affordable, job compensation in Miami tends to be low. The prevalence of low-wage positions affects both part-time and full-time employees.
Only 3% of jobs in the Miami area offer six-figure salaries, and a recent study revealed that 63% of jobs in Miami pay less than the national median wage.
Where to Live
To start off, it's essential to establish a budget that gives you an overview of the overall costs associated with your move and the cost of living in Miami.
Consider factors such as tax rates, transportation expenses (including car insurance if you own a vehicle), and more. This will help you prepare for the expenses you'll encounter when relocating to Miami.
Take some time to explore rental prices in various neighborhoods across Miami and Miami Beach. Generally, proximity to the waterfront correlates with higher living costs—a common trend in coastal cities. This is the trade-off for the allure of South Florida real estate.
However, it's worth noting that areas north of Miami, like Fort Lauderdale, tend to have slightly lower living costs compared to Miami.
For instance, consider the following differences:
Apartments in Coconut Grove, Coral Gables, Key Biscayne, Downtown, Brickell, and Miami Beach typically range from $2,300 to $3,400 in monthly rent.

Neighborhoods farther from the water, such as Miami Lakes, North Miami, and Little Havana, offer apartments for $1,200 or less.

As you move westward, away from the ocean, apartment prices become more affordable. In fact, there are places just a half-hour drive from Miami Beach with monthly rents as low as $900.
Therefore, if you're on a tight budget, consider exploring options in Miami Lakes, North Miami, or Little Havana. If budget constraints are not a concern, focus your search on neighborhoods like Brickell, Miami Beach, or Key Biscayne.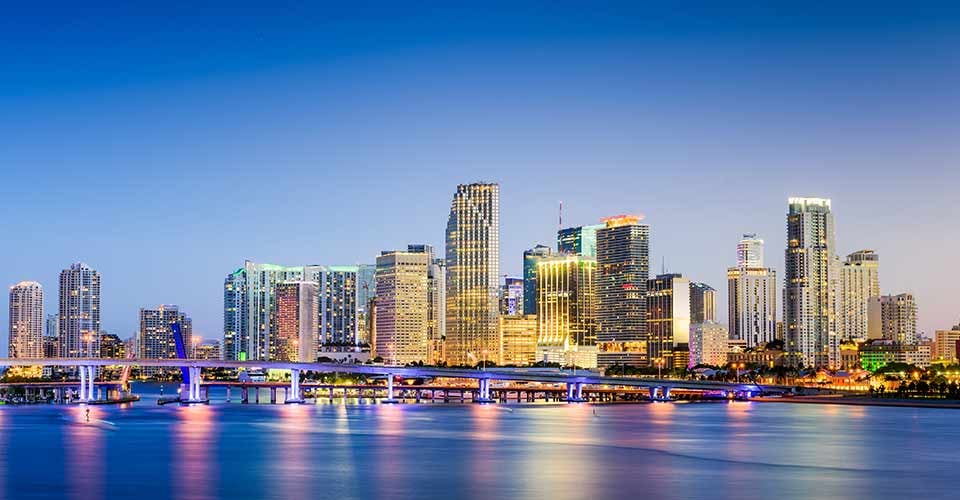 Beaches and Culture
Renowned for its pristine blue waters and white sandy shores, Miami offers a selection of 16 stunning beaches.
If you're familiar with Miami, you've likely heard of Miami Beach and its famous counterpart, South Beach. Miami Beach is generally safe for visitors but tends to be crowded. While it exudes a lively party atmosphere, it can also cater to families and children.
On the other hand, South Beach, situated at the southern tip of Miami Beach, is the city's internationally renowned beach. It's frequented by models and celebrities, but be prepared for high-priced drinks and expensive meals.
Interestingly, despite being tourist hotspots, residents of Miami often avoid these popular beach areas. This includes South Beach.
The beaches, including South Beach, are distant from residential areas, and locals prefer spending their leisure time at quieter, less crowded beaches. Some even opt to forgo the beach altogether.
For a more relaxed ambiance, catch the locals at Crandon Park, which boasts the clearest waters in Miami and a serene atmosphere. Additionally, there are numerous activities in Miami that don't revolve around the beach.
Explore these local favorites:
The Vizcaya Museum and Gardens - Constructed in the early 1900s, this Italian villa was the residence of wealthy executive James Deering. Now a National Historic Landmark, it offers a glimpse into history with its antique-filled mansion and stunning gardens.

The Venetian Pool in Coral Gables - For just $20, spend a refreshing day at this beautiful Mediterranean-inspired pool, complete with waterfalls and a serene atmosphere.

Zoo Miami - Florida's oldest and largest zoo, it provides a cage-free experience, allowing visitors to marvel at over 3,000 animals across its expansive 750-acre grounds.
Miami Weather
Prepare to rely heavily on air conditioning as you settle into Miami, just like in the rest of Florida. Miami experiences a tropical monsoon climate, characterized by intense heat and humidity.
If you're a fan of warm weather, Miami may be your dream destination, as its winters are notably short.
Even in January, the coldest month, temperatures remain relatively mild, with average highs of 73 degrees and lows of 65 degrees.
However, be prepared for the long and hot summers, coupled with muggy conditions during the rainy season from June to September.
Despite the fantastic weather, it's important to be aware that Miami is susceptible to flooding. Rising sea levels and heavy rainfall during the rainy season contribute to this risk.
When purchasing a new home in Miami, it is advisable to avoid flood-prone areas. If you do choose to reside near the water, obtaining comprehensive homeowners insurance should not be underestimated.
Being prepared for potential flooding is essential for residents in Miami.
Renting in Miami
Before diving into apartment hunting, it's important to consider the type of accommodation you'll need in Miami. Renting is a popular choice in the city, given the significant number of renters.
Miami's rental market trends are relatively favorable compared to the national average. The average rent in Miami currently stands at around $2,396. The city boasts a robust housing market, offering a wide range of rental properties and homes for sale.
Here are some essential considerations:
Weather - Miami boasts an incredible climate known as a "tropical monsoon." Winters in Miami feel more like spring compared to other parts of the country. The average winter temperature is around 68 degrees, with highs reaching 80 degrees and lows dropping to 50 degrees. Surprisingly, summers aren't scorching hot, with average highs in July and August ranging from the low 90s.

Air conditioning - Given Miami's warm climate, having an apartment with air conditioning is highly recommended for comfort. Heating, on the other hand, is not as vital.

Laundry facilities - Miami Beach and the mainland offer numerous laundromats. However, if you're planning to move to Miami without a car, having an apartment with in-unit washer/dryer facilities can be highly convenient.

Utility costs - When setting your apartment budget, remember to consider utility expenses such as energy bills. This ensures that you can afford all necessary amenities and utilities without financial strain.
With a city of Miami's size, it's important to note that the real estate market can vary significantly depending on the specific area you're considering for your residence. Different neighborhoods within the city may have their own unique dynamics and rental prices.
Overall, Miami's real estate market is considered slightly better than the national average, providing a variety of options for those seeking rental accommodations or looking to purchase a home.
Buying a Home in Miami, Florida
Coral Gables, although relatively pricey, offers an abundance of amenities.
This suburban area is situated just 6 miles from downtown Miami and is known for its exceptional golf courses, picturesque gardens, captivating art installations, and upscale shopping options.
However, the desirable features of Coral Gables come with a higher housing cost, averaging around $1.2 million.
Doral, another noteworthy suburb, is located approximately 17 miles west of Miami Beach and lies adjacent to Miami International Airport.
Doral boasts a vibrant commercial landscape, with numerous shops, businesses, and a bustling import/export industry due to its proximity to the airport. The average housing cost in Doral is more reasonable, at around $508,253.
The Miami real estate market is known for its higher prices, making it beneficial to work with qualified realtors who can provide valuable insights as you search for your new home.
Although interest rates for homes are increasing, purchasing a property this year may allow you to secure a favorable rate.
By leveraging the expertise of experienced realtors and taking advantage of the current market conditions, you can navigate the Miami real estate market more effectively while finding a home that suits your needs and preferences.
As Soon As You Move to Miami...
Once you arrive in Miami, there are several important tasks to consider:
Voter registration - If you're eligible to vote, you can register to vote in Miami.

Driver's licenses - If you're coming from another state and wish to become a Florida resident, obtain a Florida driver's license. Make sure to gather all the required documentation before visiting the Department of Motor Vehicles (DMV).

Out-of-state vehicle registration - If you have brought a vehicle from another state, it is essential to register it in Florida within 10 days of your move.

Trash and recycling - Miami has twice-weekly residential garbage collection.

Meeting new people - There are numerous opportunities to meet new people in Miami. One excellent way is to utilize platforms like meetup.com, which offer a wide range of social and interest-based groups.
Engaging in these essential tasks and exploring local social platforms will help you settle into Miami more smoothly and connect with the vibrant community in the city.
Miami Tax Advantages
Living in Miami comes with significant tax advantages, notably the absence of state income tax.
After moving to Miami, you will only be responsible for paying federal income tax, property taxes, and a sales tax of 7%. It's important to note that grocery food is exempt from the sales tax.
These tax breaks are a compelling reason why many affluent individuals choose to relocate to Miami. While I cannot provide specific details on the various tax breaks available, it is highly recommended to consult with a trusted accountant who can guide you based on your specific circumstances.
Regarding property taxes, the average property tax in Miami-Dade County is around 1.02% of assessed home values.
However, it's worth noting that some homeowners in Miami may pay closer to 2% in property taxes. Property tax assessments are conducted annually by the tax assessor, so it's important to consider this when planning significant home improvements.
Ultimately, it is advisable to seek professional advice from a trusted accountant who can assist you in navigating the tax landscape in Miami.
Find the Right Real Estate Agent!
Finding the perfect real estate agent is key to making your dream of living in Florida a reality.
Whether you're searching for a beachfront property, a cozy suburban home, or a vibrant city apartment, a knowledgeable and experienced real estate agent can guide you through the process with ease.
At MakeFloridaYourHome, we specialize in helping individuals and families find their ideal home in the sunshine state.
Our team of expert agents understands the unique nuances of Florida's diverse real estate market. We have extensive knowledge of the different regions, neighborhoods, and communities across the state.
From the stunning coastlines of Miami to the tranquil lakeside communities of Central Florida, we can help you navigate through the options and find the perfect place to call home.
By working with a dedicated real estate agent, you'll gain access to exclusive listings, valuable market insights, and expert advice on pricing and negotiations.
Our goal is to ensure your home-buying journey is smooth, stress-free, and tailored to your specific needs and preferences.
So, whether you're a first-time homebuyer, looking to upgrade your current residence, or seeking an investment property, our team is here to assist you every step of the way. Reach out to MakeFloridaYourHome today and let us help you turn your Florida dream into a reality!
Contact us now to connect with one of our experienced real estate agents at MakeFloridaYourHome. Let us guide you in finding the perfect home in the sunshine state. Your Florida dream awaits!
With over 50 years of mortgage industry experience, we are here to help you achieve the American dream of owning a home. We strive to provide the best education before, during, and after you buy a home. Our advice is based on experience with Phil Ganz and Team closing over One billion dollars and helping countless families.
Choose Your City for More Moving to Florida Information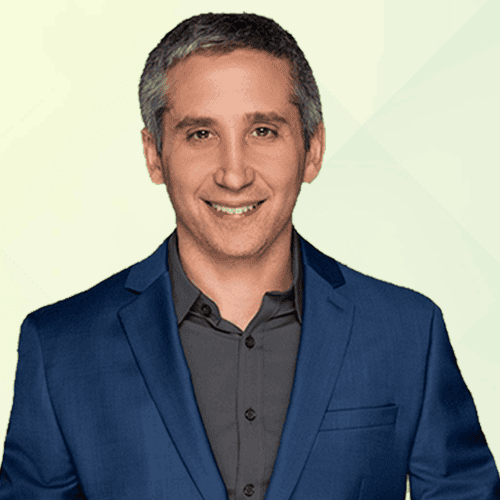 About Author - Phil Ganz
Phil Ganz has over 20+ years of experience in the residential financing space. With over a billion dollars of funded loans, Phil helps homebuyers configure the perfect mortgage plan. Whether it's your first home, a complex multiple-property purchase, or anything in between, Phil has the experience to help you achieve your goals.