Everything To Know BEFORE Moving to Naples, Florida in 2023

By Phil Ganz

Edited by Ryan Skerritt
11 Min Read
Jul 16, 2023
Situated in southwest Florida and nestled alongside the Gulf of Mexico, Naples is renowned for its upscale retail options, plentiful golf courses, and immaculate beaches renowned for their picturesque sunsets.
Renowned for its remarkably low crime rate, Naples provides its residents with a sense of security, making it one of the safest cities in Florida.
With a crime rate that is 90% below the state average, you can feel confident raising your children or taking leisurely walks with your furry companion.
Recognized as one of Florida's most pleasant cities and highly esteemed as one of the top places to live, it comes as no surprise that Naples enjoys immense popularity.
If you're contemplating a relocation to Naples, Florida, this comprehensive moving guide has been designed to assist you.
By familiarizing yourself with the intricacies of everything Naples has to offer, your transition to this city, characterized by its world-class culture and refinement, will be a seamless experience.
Continue reading to discover the essential things you should know before making the move to Naples, Florida in 2023!
Job Market
Naples is recognized as a leading city for anticipated job growth, with a notable 0.9% increase in the job market over the past year.
Projections indicate a remarkable growth of 39.3% over the next decade, surpassing the average job market growth rate in the United States.
The city boasts an impressively low unemployment rate of 3.5%, which is lower than the national average of 6%.
While the service sector is experiencing significant job opportunities, the healthcare and business sectors are also witnessing emerging employment prospects.
Prominent companies such as NCH Healthcare System, Marriott International, Collier County Public Schools, Arthrex, and ASG Technologies, which have their headquarters in the area, are among the top employers.
With over 6,000 currently available job positions, Naples presents excellent opportunities for its residents. Furthermore, for those seeking employment opportunities beyond Naples, the nearby cities of Cape Coral and Fort Myers are conveniently commutable distances.
Education
The exceptional school system and abundance of educational opportunities contribute to Naples' outstanding community.
If you're a parent raising school-aged children, rest assured that they will receive quality education at one of the highly regarded public or private schools in the area. The public schools in Naples are administered by the Collier County School System.
Some of the top-rated public schools in Naples include Sea Gate Elementary School, Pelican Marsh Elementary School, North Naples Middle School, Pine Ridge Middle School, Naples High School, and Gulf Coast High School, all of which have received excellent ratings.
Before purchasing a home in Naples, it's advisable to research which neighborhoods are zoned for the schools that best align with your family's needs.
While there may not be any large colleges or universities located within the city limits of Naples, there are nearby institutions that cater to students seeking higher education opportunities. Hodges University, a private university, has a campus both in Naples and Fort Myers.
Florida Gulf Coast University in Fort Myers is a public institution that offers more than 58 different undergraduate degree programs.
The Ave Maria University School of Law is situated in Naples, and Florida Southwestern State College is within an hour's drive.
With a total of 171 universities across the state of Florida, students have plenty of options to choose from and enjoy in-state tuition status.
Cost of Living
The cost of living index in Naples provides an estimate of basic living expenses, including housing, food, energy, transportation, medical care, taxes, and other expenditures.
The national index uses a baseline of 100 to represent the average American community. In comparison to this average, the cost of living in Naples is slightly higher, with an index of approximately 112.
However, this cost differential is not evenly distributed across all expenses. Transportation, for instance, is significantly more affordable in Naples, with an index of around 81.
This is particularly noteworthy considering that the transportation index for the entire state of Florida is nearly 113.
Other categories, such as utilities and healthcare, are comparable to the average costs in the United States, with utilities being slightly more affordable and healthcare slightly above the baseline.
Grocery expenses in Naples have an index of 117, indicating that residents pay a bit more for groceries.
Housing is the largest relative expense for residents of Naples, with an index of 140, which is expected given its prime location.
To illustrate this index, the median home cost in Naples is approximately $323,700, which is over $90,000 higher than the national average of $231,200.
While Naples does offer condos in the low $100s range, luxury real estate in the city can easily reach millions or even tens of millions of dollars due to its stunning location.
Monthly rents in the Naples area are also higher, with studio apartments averaging $855 per month, one-bedroom apartments at $1,087, two-bedroom apartments at $1,333, and three-bedroom apartments at $1,768.
Rent for four-bedroom apartments averages $2,093, which is about $300 more per month than the national average.
Unlike some other cities, renting in the surrounding metro area instead of the city itself is unlikely to result in significant savings on rent.
Florida's lack of a state income tax means that working individuals in Florida take home a higher portion of their pay, making it more affordable to live in Naples. This helps offset the state sales tax of 6%.
Beaches
One of the primary attractions of moving to Naples is the breathtaking beaches. These beaches feature soft white sand, crystal-clear blue waters, and stunning vistas.
Naples is renowned as one of the best areas for shelling, making it a perfect spot for leisurely walks along the shoreline, searching for colorful seashells or even shark teeth.
With consistently hot and sunny weather, the family-friendly Naples beaches offer an ideal environment for swimming and cooling off in the Gulf of Mexico.
Considered among the finest beaches in the state, living in Naples provides unparalleled access to the surf.
Here are some of the top beaches to explore in Naples, Florida:
The Beach at Naples Pier - This picturesque beach is home to a 1,000-foot pier that stretches into the ocean. It's a delightful place to relax and enjoy the surroundings. Nearby, you'll find restaurants with inviting outdoor patios and interesting beach shops. Naples Beach and Pier should definitely be on your bucket list.

Lowdermilk Beach - Located near a residential neighborhood, Lowdermilk Beach is one of the most popular beaches in Naples. It's a great spot for water sports like paddleboarding and kayaking. Keep in mind that this beach can get quite crowded, so planning ahead is advisable.

Clam Pass Park - Situated in North Naples, this family-friendly beach stretches 3,200 feet and offers an excellent opportunity for wildlife spotting. Keep an eye out for sea turtles, beach birds, and dolphins as you enjoy the natural beauty of the area.

Delnor Wiggins State Park - This pristine, undeveloped beach is renowned for its stunning scenery, abundant wildlife, and lush greenery. Shallow waters and exceptional shelling opportunities make it a popular destination for both tourists and residents.

Barefoot Beach Preserve - Spanning one and a half miles, this natural beach is a haven for nature lovers. It is located near Delnor Wiggins State Park and features attractions such as gopher tortoises, a cactus garden, and a butterfly garden. Walking along the shore and breathing in the fresh air creates a truly relaxing experience.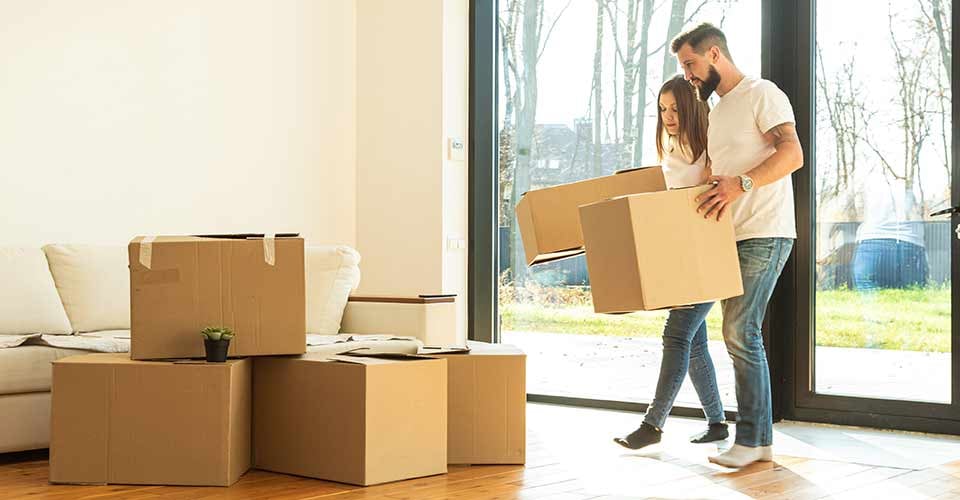 Restaurants
Naples boasts an exceptional dining scene, offering a variety of culinary experiences to suit every taste and budget.
From high-end five-star dining establishments to casual cafes and affordable bistros, the city's culinary culture has flourished over the past two decades.
The dining scene in Naples is constantly evolving and offers a wide range of options that will satisfy any appetite and palate.
Whether you're enjoying a romantic evening with your partner or dining out with your family, Naples' cuisine is sure to leave a lasting impression.
Here are some top-rated restaurants in the area:
The Turtle Club - This intimate beachfront restaurant offers a beautiful setting to enjoy fresh seafood and steaks while dining on the sand.

Mediterrano - With a coastal ambiance, Mediterrano serves Mediterranean-inspired dishes, including hummus, classic Greek cuisine, and Moroccan specialties.

Sails Restaurant - Indulge in French cuisine with a Parisian flair at this upscale restaurant, known for its exquisite dishes such as caviar, gnocchi, scallops, and homemade desserts, all served with impeccable service.

Caffe Milano - This casual and rustic eatery serves authentic Italian food, from pizza to pasta, providing a true taste of Italy.

Rumba Cuban Cafe - If you're in the mood for authentic Cuban cuisine, head to Rumba Cuban Cafe, known for its delectable Cuban sandwiches and other signature dishes.
Whether you're craving fresh seafood by the waterfront, dining on the beach, or exploring international flavors, Naples has a vibrant dining scene that is sure to satisfy your culinary desires.
Traffic
Naples can be easily reached via US-41 from Miami, providing a direct roadway to the city. Additionally, I-75 from Fort Lauderdale offers another route to Naples, with the option to branch off to SR-84.
The commuting patterns in Naples typically see the working population starting their commutes as early as 5 a.m., with a pickup in traffic around 7 a.m.
Late starters usually hit the road close to 11 a.m. The heaviest rush hour occurs between 8 and 8:30 a.m., with most commutes in Naples lasting between 5 to 14 minutes.
Commuters residing outside of the inner-city area may need to allocate an extra 15 to 30 minutes during rush hour, which could impact Florida car insurance rates.
Approximately 80% of Naples drivers prefer to drive alone, slightly higher than the national average of 74%.
Less than 10% opt for carpooling, compared to the national average of 10%. Public transportation usage is less than 3%, lower than the national average of 6%.
Only around 2% of Naples residents live within walking distance of their workplaces, and a similar percentage choose to commute by bicycle, in line with the national average.
For air travel, the closest commercial airport to Naples is Southwest Florida International Airport (RSW), located 45 minutes south of the city. Naples Airport (APF), situated just five miles from downtown, is a private airport with limited public access.
Schools
Naples takes pride in its excellent school system and the wide range of educational opportunities available, making it an outstanding community for families.
Whether you prefer public or private schools, your school-aged children will receive a quality education in Naples. The public schools in Naples are managed by the Collier County School System, which has a strong reputation.
Several public schools in the area have received great ratings, including Sea Gate Elementary School, Pelican Marsh Elementary School, North Naples Middle School, Pine Ridge Middle School, Naples High School, and Gulf Coast High School.
It is recommended to research which neighborhoods are zoned for the schools that best suit your family's needs before purchasing a home in Naples, Florida.
Although there are no large colleges or universities within the city limits of Naples, there are nearby institutions that cater to students seeking higher education.
Hodges University is a private university with a campus in Naples as well as Fort Myers. Florida Gulf Coast University, a public institution in Fort Myers, offers students a wide selection of over 58 undergraduate degree programs.
The Ave Maria University School of Law is located within Naples, providing legal education opportunities. Florida SouthWestern State College is within an hour's drive from Naples, offering further educational options.
In the entire state of Florida, there are currently 171 universities to choose from, providing abundant choices and opportunities to enjoy in-state tuition status.
Climate
Naples enjoys a delightful climate with average temperatures ranging from 75 to 80 degrees Fahrenheit, making it an ideal destination for outdoor activities. The city experiences abundant sunshine throughout the year, averaging 264 sunny days.
The hottest months in Naples are July and August, with average temperatures reaching around 80 degrees Fahrenheit and occasionally climbing into the 90s.
On the other hand, January is the coldest month, with nighttime temperatures dropping to the mid-50s. July is the wettest month in Naples, receiving nearly five inches of rainfall, but the annual precipitation remains below 24 inches.
Ocean breezes typically move at an average speed of five miles per hour, with March being the windiest month, when winds can reach up to eight miles per hour.
As a coastal town, Naples is more susceptible to storms compared to inland areas. Tropical storms and heavier rainfall are more prevalent from June to August.
It is not uncommon to find beaches crowded with visitors and residents making the most of sunny periods between occasional cloudy or rainy days.
Florida's hurricane season extends from early June to late November, and it is important for residents to stay prepared and informed during this period.
Retirement
Naples truly is a fantastic place to retire, offering a luxurious and vacation-like experience for your golden years.
It has consistently been recognized as one of "America's 100 Best Places to Retire" and is highly sought-after by those looking to enjoy their retirement to the fullest.
The city attracts a significant number of retirees, with approximately half of the population consisting of seniors, and the median age of residents being 66 years old.
When it comes to housing options, Naples provides a wide range of choices to suit different preferences.
Whether you're looking for a single-family home in a gated community, an active over-55 community, an independent living facility, or an assisted living facility, you'll find abundant options to meet your specific needs.
Retiring in Naples means you'll never run out of things to do. Spend your days relaxing on the beautiful white sand beaches, indulge in shopping at the numerous shops, and savor delectable meals at the city's many restaurants.
Golf enthusiasts will be delighted by the availability of top-notch golf courses. In the evenings, you can enjoy live performances or partake in the vibrant festivals that take place throughout the year.
Naples also promotes an active and healthy lifestyle. While soaking up the sun and enjoying leisurely days is certainly an option, there are plenty of activities to keep you engaged.
The city's proximity to the Florida Everglades and other nature reserves and state parks allows for exploration and enjoyment of the outdoors.
Additionally, being located on the Gulf Coast provides opportunities for paddleboarding, kayaking, and fishing.
There's something rejuvenating about the sun and air of the Gulf Coast, which instills a sense of peace and well-being.
With its array of activities and amenities, it's hard not to be enticed by the active and healthy lifestyle that the Naples community offers.
Retiring in Naples means embracing the best that life has to offer in a beautiful and thriving environment.
Pros and Cons
Naples, Florida offers numerous advantages for those seeking a desirable place to live.
Unlike bustling metropolitan areas such as Miami, Naples provides a tranquil environment while still encompassing the benefits of residing in the Sunshine State.
Nevertheless, it is crucial to carefully consider both the pros and cons before determining if Naples is the ideal destination for you.
If you are contemplating a relocation, the following aspects of living in Naples, Florida should be taken into account.
On the positive side, Naples boasts stunning beaches, a thriving job market, delightful weather, affordable neighborhoods, and opportunities for communal real estate.
It is renowned for its excellent golfing atmosphere, abundance of gated communities, and resort-style ambiance, making it an appealing location for retirement.
Naples may even offer the possibility of celebrity sightings, along with beautiful sunsets and a vibrant arts and culture scene.
Moreover, the city prides itself on its friendly and welcoming residents, coupled with an impressively low crime rate.
However, there are several drawbacks to consider. Naples experiences a rainy summer season and heavy traffic when commuting to the city.
Mosquitoes and large insects can be a year-round nuisance, and many neighborhoods have Homeowners Association (HOA) fees.
The city attracts a significant number of tourists, which may affect the quality of life for permanent residents.
Additionally, there may be limited opportunities available for children, and housing costs tend to be high.
It is worth noting that Naples has a high concentration of millionaires, contributing to its status as one of the wealthiest communities in the United States.
Nevertheless, living in Naples is not exclusive to millionaires alone. By carefully selecting the right neighborhood, it is possible to reside in Naples without immense wealth.
Alternatively, one can opt to purchase a spacious property outside the city limits and still enjoy the amenities and attractions that Naples offers, albeit with a slightly longer commute.
Ultimately, choosing to live in Naples, Florida requires a thoughtful evaluation of its advantages and disadvantages, considering personal preferences, budget, and lifestyle.
People and Culture
The people of Naples embody a vibrant culture and display a genuine warmth and respect towards one another.
The neighborhoods exude a serene atmosphere, making them ideal for families, while fostering a strong sense of community and unity.
Naples is a melting pot of various ethnicities and cultural backgrounds, contributing to its diverse and inclusive nature.
The locals take immense pride in their city, evident in the meticulous cleanliness and pristine condition of their surroundings.
Residents of Naples lead a tranquil and stress-free lifestyle, embracing the abundance of fresh air, sunshine, physical activity, and delectable cuisine.
Surrounded by the awe-inspiring natural beauty of the region, coupled with outstanding amenities and the enchanting seaside, they relish one of the highest qualities of life found in the entire country.
Furthermore, the locals demonstrate a deep appreciation for the arts and culture, actively supporting the theater, symphony, festivals, and fine arts venues that grace their city.
Naples' vibrant events and festivals provide an ideal opportunity for families and individuals to come together, fostering new connections and a stronger sense of community while immersing themselves in the rich cultural tapestry that Naples has to offer.
Whether you are visiting or considering a move to Naples, these exceptional events should not be missed, as they provide an enriching experience and a deeper understanding of the city's diverse cultural landscape.
Find the Right Real Estate Agent!
Finding the perfect real estate agent is key to making your dream of living in Florida a reality.
Whether you're searching for a beachfront property, a cozy suburban home, or a vibrant city apartment, a knowledgeable and experienced real estate agent can guide you through the process with ease.
At MakeFloridaYourHome, we specialize in helping individuals and families find their ideal home in the sunshine state.
Our team of expert agents understands the unique nuances of Florida's diverse real estate market. We have extensive knowledge of the different regions, neighborhoods, and communities across the state.
From the stunning coastlines of Miami to the tranquil lakeside communities of Central Florida, we can help you navigate through the options and find the perfect place to call home.
By working with a dedicated real estate agent, you'll gain access to exclusive listings, valuable market insights, and expert advice on pricing and negotiations.
Our goal is to ensure your home-buying journey is smooth, stress-free, and tailored to your specific needs and preferences.
So, whether you're a first-time homebuyer, looking to upgrade your current residence, or seeking an investment property, our team is here to assist you every step of the way. Reach out to MakeFloridaYourHome today and let us help you turn your Florida dream into a reality!
Contact us now to connect with one of our experienced real estate agents at MakeFloridaYourHome. Let us guide you in finding the perfect home in the sunshine state. Your Florida dream awaits!
With over 50 years of mortgage industry experience, we are here to help you achieve the American dream of owning a home. We strive to provide the best education before, during, and after you buy a home. Our advice is based on experience with Phil Ganz and Team closing over One billion dollars and helping countless families.
Choose Your City for More Moving to Florida Information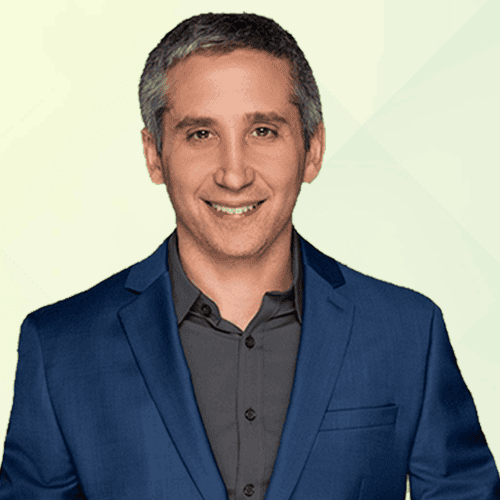 About Author - Phil Ganz
Phil Ganz has over 20+ years of experience in the residential financing space. With over a billion dollars of funded loans, Phil helps homebuyers configure the perfect mortgage plan. Whether it's your first home, a complex multiple-property purchase, or anything in between, Phil has the experience to help you achieve your goals.