Read This BEFORE Moving to Orlando, Florida in 2023

By Phil Ganz

Edited by Ryan Skerritt
9 Min Read
Jul 23, 2023
Are you aware that every day, approximately 138 individuals are relocating to Orlando, FL?
Orlando, Florida, renowned for its multitude of theme parks and world-famous attractions, ranks as the 23rd largest metropolitan area in the United States. The city's population is rapidly expanding, with over two million current residents enjoying the diverse and appealing neighborhoods it offers.
Apart from being the most visited tourist destination in the nation, with over 70 million visitors annually, Orlando's appeal extends beyond tourism.
Often referred to as "The City Beautiful," Orlando, situated in Orange County, is one of the prime places to reside in Florida. Combining urban and suburban living, it boasts an array of restaurants, parks, and recreational activities.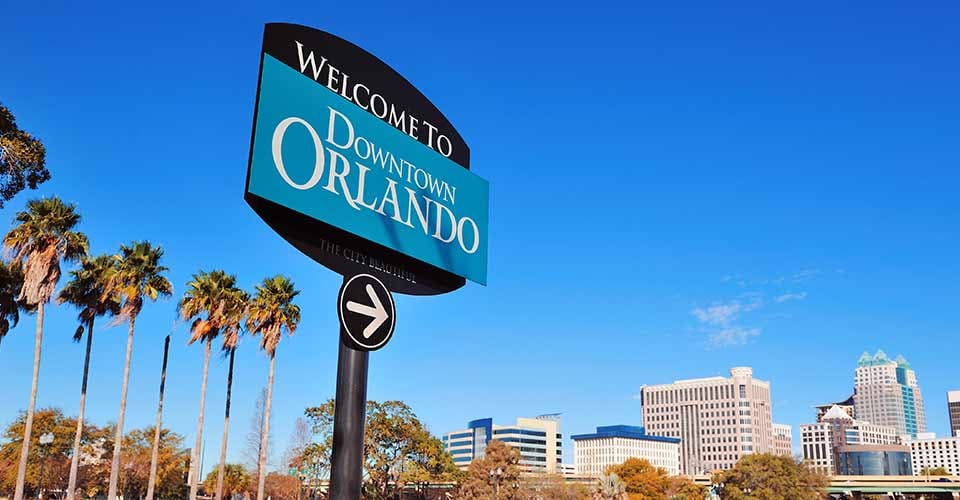 If you're contemplating a move to Orlando, Florida, you've come to the right resource. This moving guide will help you gain insight into the area's pros and cons, aiding you in making an informed decision.
Discover why thousands have chosen Orlando as their new home. Continue reading to explore the things to know BEFORE moving to Orlando, Florida!
Cost of Living
Orlando offers an affordable living experience, boasting a cost of living that is 2% lower than the national average and 3% lower than the Florida average.
If you are considering a move to Orlando, it's crucial to ensure comfortable living conditions. The city provides a favorable environment as the typical worker earns an average annual salary of $85,000, which is more than sufficient to lead a comfortable life.
In comparison to other Florida cities like Miami, Orlando's lower cost of living appeals to many potential residents.
Furthermore, another enticing reason to relocate to Orlando is Florida's no-state income tax policy, which applies to its residents.
Yes, you read that right - bid farewell to income tax, inheritance tax, and estate tax burdens. This tax advantage can significantly boost your savings, regardless of where you're moving from.
With less money being deducted from your paycheck each month, you'll have the opportunity to allocate those funds in other beneficial ways.
Moreover, property taxes in Orlando are below the national average, standing at just 0.97%. The real estate market has shown a positive trend with a 1.9% increase over the past year, making it an opportune time to invest in a home.
Best Neighborhoods
Discover the Best Neighborhoods to Live in Orlando:
College Park
Recognized as Orlando's top neighborhood, College Park is situated just outside the downtown area. It boasts a vibrant selection of award-winning restaurants, local retailers, small businesses, spas, and fitness facilities.
The area's charm is enhanced by public art, picturesque parks, and Orlando's sole public golf course. College Park hosts captivating events like the annual Jazz Fest in October, Holiday on the Drive in December, and Dancing on the Drive in the spring.
Bungalows are prevalent in this neighborhood, alongside apartments and other housing styles.
Audubon Park Garden District
If you're a food enthusiast, the Audubon Park Garden District (APGD) is the perfect neighborhood for you.
At the heart of Orlando's culinary renaissance, APGD features an organic community garden, an eco-district initiative, and a strong commitment to farm-to-table restaurants and organic grocers.
Its exemplary revitalization efforts earned it the prestigious Great American Main Street Award in 2016, and it has become the "most-talked-about community" according to Atlanta Magazine.
Lake Eola Heights Historic District
Designated as a historic district in 1989, Lake Eola Heights boasts one of Orlando's oldest and most architecturally diverse neighborhoods.
It offers a beautiful park and an array of excellent retail and dining establishments.
The neighborhood's homes showcase various styles, including Minimal Traditional, Art Deco, Mediterranean Revival, and craftsman-style houses.
To delve into the area's rich history, you can explore additional information on its background through informative posts and the neighborhood association's Facebook page.
Mills 50
For those seeking the next up-and-coming neighborhood, Mills 50 is the place to be. It made Thrillist's list of "12 Neighborhoods That Are About to Get Crazy Popular," and rightfully so.
The area boasts an abundance of murals, transforming even Dumpsters and storm drains into impressive works of art.
Mills 50 exudes a modern vibe, offering yoga studios, holistic wellness centers, tattoo shops, and restaurants serving exotic cuisine, making it a magnet for local artists and creative individuals.
Parramore
Officially recognized as three separate neighborhoods—Lake Dot, Callahan, and Holden/Parramore—this area might seem complex, but it's worth exploring.
Though it has experienced some controversy regarding its past and future, one undeniable aspect is its appeal to those seeking affordable housing and good dining options.
The Pros and the Cons
According to Orlando residents, Angela Melvin shared insights on what makes Orlando unique, such as its abundance of theme parks and tourist activities.
However, she highlighted that the city faces challenges in terms of low average wages due to the dominance of employers catering to the tourism industry.
Additionally, housing costs are a concern, with a scarcity of affordable options, particularly for apartments under $1,200 per month.
The public transportation system also falls short for a city of its size, lacking bike- and pedestrian-friendly infrastructure, while major roads are often dangerous and undergoing construction.
On a positive note, Angela praises the excellence of the public schools in the area.
One aspect to be cautious about in Orlando is its wildlife. While Florida boasts impressive wildlife, encountering it in residential areas can be less desirable.
This includes the presence of alligators, snakes, and particularly the feared fire ant population. If faced with a fire ant infestation, it's essential to take the necessary steps to clear it up.
Culture and Nightlife
Allow us to introduce you to some of the city's exquisite offerings, including the renowned Florida Film Festival, a popular regional film festival in the country.
Embrace a world of year-round performing arts with esteemed organizations like the Central Florida Ballet, Orlando Ballet, Orlando Shakespeare Theater, and Mad Cow Theatre, to name a few.
The historic Bob Carr Performing Arts Center has been captivating audiences since 1927, adding to Orlando's cultural charm.
Orlando's culinary scene knows no bounds, with an abundance of exceptional restaurants, bars, and clubs to explore.
For an authentic taste of Venezuela, Q'Kenan offers classic dishes in a laid-back setting with exceptional food. Nona Blue serves delightful American pub fare alongside an extensive selection of wine, beer, and cocktails.
Don't miss Olde 64, a popular bar located on North Orange Avenue, the epicenter of the city's vibrant bar and club scene.
And last but not least, we must mention the iconic Hanson's Shoe Repair, a speakeasy tucked away on the rooftop of the historic Hanson Building, dating back to 1883 when it used to be a cobbler's shop.
If you're into nightclubs, Orlando has an array of options to cater to your preferences. Explore venues like EVE Orlando, ICEBAR Orlando, The Beacham, Vyce Lounge, and many others, promising unforgettable nights of entertainment and fun.
Orlando Weather
Living in Orlando necessitates embracing the humid subtropical climate of central Florida, characterized by mild winters and sweltering, sun-drenched summers, evoking a love-hate relationship with nature.
In fact, the city ranks as the 10th hottest for summer weather, taking around three weeks for newcomers to acclimate to the scorching Orlando heat. During summer, daily average temperatures soar to around 90 degrees Fahrenheit.
Surprisingly, winters can be cold and dry, with January being the coldest month, offering an average high of 70 degrees and a low of 50 degrees. Therefore, warm clothing is a must for those relocating to the area.
While seasons tend to blend, an annual rainy period must be prepared for, requiring rain jackets and umbrellas. From June through September, daily life includes afternoon rain showers and thunderstorms, coinciding with temperatures at or above 90 degrees.
Though the humidity packs a punch, these rains can be a welcome relief from the scorching heat, with approximately 105 days each year experiencing 90-degree weather in Orlando.
Attraction City
Imagine this - the Walt Disney World resort area in Orlando is so vast that it could encompass the entire city of San Francisco!
Known as the ultimate hub of theme parks, relocating to Orlando means gaining direct access to some of the world's most renowned attractions and tourist destinations.
Walt Disney World, Universal Orlando, Seaworld, Discovery Cove, and LEGOland are all situated in this vibrant city in Florida.
While living near these mega theme parks might initially seem bustling and inconvenient, residents enjoy a significant advantage when purchasing tickets.
As these theme parks aim to attract more visitors during less crowded periods, they generously offer incredible discounts to locals.
By taking advantage of these resident discounts, you can visit their websites, purchase tickets, and begin planning your exciting day trip. Just imagine having Mickey Mouse as your backyard neighbor!
If theme parks don't pique your interest, fret not, as Orlando has plenty to offer for everyone.
Whether you're a young professional or relocating with your family, there are numerous exciting events and activities to make your move to Orlando even more enjoyable. You can experience the vibrant offerings of this city without straying too far from home.
Explore these delightful events and local destinations:
Orlando Film Festival - Now in its 11th year, the Orlando Film Festival is a celebration of independent filmmakers, showcasing their exceptional work. With over 1,000 entries from filmmakers worldwide, it promises a captivating cinematic experience.

The Orlando Science Center - This cutting-edge museum offers a fascinating journey into the world of science and technology through interactive learning and discovery. It's an excellent destination for curious minds of all ages.

The Orlando Museum of Art - Founded back in 1924, this museum exhibits a wide array of beautiful works of art. Don't forget to check their website for free admission days, allowing you to enjoy the cultural treasures without any cost.
So, whether you're a film enthusiast, a science lover, or an art connoisseur, Orlando has something special in store for you, making your time here truly fulfilling.
Orlando Job Market
Ranked as one of the top cities for job seekers in 2021, relocating to Orlando presents a fortunate opportunity to find employment.
While the service industry dominates the job market, offering numerous positions, it's important to note that many available jobs tend to be low-wage, except for managerial roles.
As a consequence, the average income for workers in Orlando is 22% lower than the national average, primarily due to the prevalence of hospitality-related jobs.
However, if you've always dreamt of working at iconic places like Walt Disney World, Universal Studios, or the various Orlando hotels, this city can fulfill your aspirations.
For those determined to secure a job paying more than minimum wage and not moving with a current employer, exploring other industries like technology and construction can be promising.
The healthcare sector also offers opportunities, with reputable institutions like Orlando Health and AdventHealth Orlando being excellent choices for employment, particularly in Downtown Orlando and Lake Nona.
Orlando boasts the presence of multiple Fortune 500 companies, earning it the seventh spot in the United States for job growth.
Remarkably, over 88% of companies in the city are currently offering job opportunities, ensuring that there's a suitable position for everyone.
Here are some other noteworthy large companies headquartered in the Orlando area:
NBC Universal
Amazon
AAA
Siemens
JetBlue
The Golf Channel
Orange County Public Schools
Merlin Entertainment Group
Oracle Corporation
With the diverse range of industries and renowned companies based in Orlando, the city provides ample job prospects for those seeking employment.
Orlando Schools
The Orlando area is renowned for its exceptional school systems, offering top-rated education for school-aged children.
Multiple outstanding school districts in the region ensure that your children receive some of the best education in the country.
Among these, the Seminole County Public School System stands out as one of the finest, catering to over 66,000 students and maintaining a student-to-teacher ratio of 14 to 1.
With more than 60% of students proficient in reading and math, your children will thrive both academically and personally.
The Orange County Public School System is another notable option, educating over 200,000 students across its 202 public schools, providing options for elementary, middle, and high schools.
Before settling on a home, it's advisable to research schools in advance and choose a neighborhood that feeds directly into the schools you prefer for your kids. Additionally, Orlando offers various private school choices to consider.
For those seeking higher education opportunities, the University of Central Florida, located in Orlando, stands as the second-largest university in the United States, accommodating nearly 72,000 students and offering up to 230-degree programs.
Alternatively, those looking for a more cost-effective state university can consider attending Valencia College, which provides over 120 programs for two or four-year degrees.
Furthermore, the college now offers a dual enrollment program for high school students, allowing them to take college courses and earn college credit simultaneously, leading to the attainment of a high school diploma and a college degree.
One of the many advantages of moving to Orlando is the access to some of the country's best higher education institutions.
With 40 public colleges and universities in Florida, take advantage of in-state tuition status for reduced costs.
Whether you are seeking K-12 or college education, the Florida Department of Education website is a valuable resource for information on school districts and scholarships.
Public Transportation
Due to the high influx of tourists visiting local theme parks, traffic has become a daily challenge in Orlando. The frequent congestion on Interstate 4 can cause unwanted stress during your daily work commute.
However, there's good news on the horizon! A 21-mile highway makeover for Interstate 4 is currently underway and expected to be completed by the end of 2021.
The aim of this construction is to significantly improve commute times and reduce overall traffic congestion in the city.
In the meantime, it might be wise to explore the available public transportation options in Orlando. The LYNX bus system is a popular choice, with routes covering various areas of the city.
Alternatively, you can opt for the SunRail, a commuter train that operates on both diesel and electric power.
Embracing public transportation can be a time and stress-saving solution, sparing you from sitting in standstill traffic.
When purchasing a home, be sure to consider commuting time as a vital factor in your decision-making process.
Restaurants and Dining Scene
Orlando is rapidly emerging as one of the hottest destinations for new restaurant openings, making it a must-visit place for foodies.
The dining scene in the city has experienced remarkable growth in recent years, ushering in a new era of culinary delights.
What was once dominated by chain restaurants has now evolved into a hub of international cuisine, offering an array of vibrant flavors.
From upscale fine dining establishments to trendy contemporary eateries, dining out in Orlando promises a delightful and delectable experience.
Notably, Disney Springs in Walt Disney World has contributed to this culinary renaissance by hosting top chef-branded restaurants, making it irresistible for food enthusiasts to indulge in dining out daily.
Here are some favorite restaurants in Orlando that you shouldn't miss:
The Polite Pig - Nestled in Disney Springs, this eatery serves up some of the best Southern cuisines in Orlando. Treat your taste buds to mouthwatering pulled pork, accompanied by fennel-apple slaw and grilled street corn, all perfectly complemented by the company's selection of Swine Family Beers, cocktails, ciders, and bourbon.

Frontera Cocina - Also located in Disney Springs, chef Rick Bayless brings the rich flavors of the Yucatan Peninsula to life. Indulge in dishes like chipotle chicken enchiladas or spicy grilled bass, perfectly paired with a classic margarita.

Artisan's Table - Situated in the Church District of Downtown Orlando, this restaurant offers a light and airy ambiance, serving a delightful array of modern American favorites, including burgers and freshly brewed coffee.
With an ever-expanding culinary scene and a variety of top-notch eateries to choose from, Orlando promises a delightful and diverse dining experience for locals and visitors alike.
Bottom Line
Orlando is renowned for its stunning landscapes, popular tourist attractions, and delightful warm climate, making it a magnet for thousands of new residents every year.
As the third fastest-growing market in the United States, relocating to Orlando is a decision that aligns perfectly with the city's booming growth. If you are contemplating a move to Orlando, you'll soon discover why it's an incredible place to call home.
To assist you in finding the perfect home that meets your needs while prioritizing safety, our team of knowledgeable real estate specialists in Orlando is here to help! Don't hesitate to contact us today for expert guidance and support in your home search journey.
With over 50 years of mortgage industry experience, we are here to help you achieve the American dream of owning a home. We strive to provide the best education before, during, and after you buy a home. Our advice is based on experience with Phil Ganz and Team closing over One billion dollars and helping countless families.
Choose Your City for More Moving to Florida Information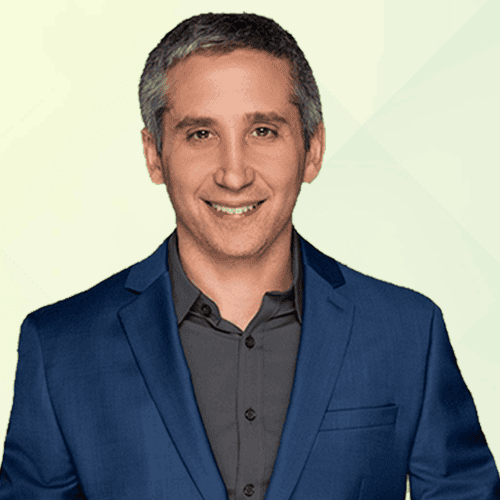 About Author - Phil Ganz
Phil Ganz has over 20+ years of experience in the residential financing space. With over a billion dollars of funded loans, Phil helps homebuyers configure the perfect mortgage plan. Whether it's your first home, a complex multiple-property purchase, or anything in between, Phil has the experience to help you achieve your goals.