13 Things You Need To Know Before Moving to Tallahassee, Florida in 2023

By Phil Ganz

Edited by Ryan Skerritt
9 Min Read
Jul 15, 2023
Welcome to Tallahassee, the vibrant capital of Florida, nestled just 22 miles inland from the breathtaking Gulf of Mexico. Established back in 1824, Tallahassee proudly wears the dual hat of being the state capital and an esteemed college town for over a century and a half, courtesy of its two prominent universities.
Renowned for its family-centric attractions, exhilarating events, captivating festivals, delectable culinary experiences, and a wealth of outdoor pursuits, Tallahassee effortlessly tops the wish list of those seeking to make Florida their home.
With access to world-class beaches nearby, residents of Tallahassee can revel in the sun-soaked delights while simultaneously enjoying the comforts of a thriving metropolis.
Embraced as one of the finest residential locations in the Sunshine State, Tallahassee is home to a flourishing population of nearly 200,000 residents, expanding at an annual growth rate of 0.74%.
Situated close to the Georgia border, this gem of a city offers a refreshing escape from the tourist-heavy southern regions of Florida, attracting individuals seeking a tranquil haven with laid-back streets and a relaxed way of life.
Ready to delve deeper into the allure of Tallahassee? Join us as we unveil the captivating facets of this city, empowering you to make an informed decision about starting a new chapter of your life here!
Cost of Living
Determining which area to relocate to necessitates considering the cost of living, which is crucial. It is vital to comprehend the prices of everyday items as they tend to fluctuate.
Taking into account the 2023 inflation, the cost of living in Tallahassee is 4% lower than the national average.
In general, housing and utilities in Tallahassee are approximately 10% to 13% lower than the national average, whereas the cost of groceries is 8% higher.
Familiarizing oneself with Florida is crucial since the state does not impose state taxes. This factor significantly impacts the overall cost of living and the feasibility of residing in Florida.
Although grocery prices in Tallahassee may be higher compared to other states, individuals residing in Tallahassee enjoy the benefit of not having to pay state taxes, which results in higher income on their paychecks.
Here are the adjusted prices for certain items in Tallahassee, considering the 2023 inflation:
Loaf of Bread - $3.89
Gallon of Milk - $2.49
Carton of Eggs - $4.77
Bunch of Bananas - $3.92
Gas per Gallon - $4.20
Housing Market
The housing market in Tallahassee is experiencing a moderate level of competitiveness. On average, homes in Tallahassee receive four offers and sell within approximately 44 days.
Last month, the median sale price of a home in Tallahassee was $279,000, reflecting a 16.3% increase compared to the previous year. The median sale price per square foot is $183, indicating a 7.6% rise from the previous year.
Comparing the median sale price in Tallahassee to the national average, Tallahassee's median sale price is 35% lower. The overall cost of living in Tallahassee is also 5% lower than the national average.
Job Market
Compared to similar cities, Tallahassee boasts a robust job market. Over the past year, the city has experienced a 2% increase in job demand.
While the average annual salary in Tallahassee is $48,290, which is lower than the national average of $56,310, the job market is steadily growing, attracting more businesses to the area.
Tallahassee is home to several significant industries, including government, education, healthcare, finance, information technology, and manufacturing.
The city is proud to host renowned hospitals such as Tallahassee Memorial HealthCare and HCA Florida Capital Hospital, which generate a substantial number of employment opportunities.
Additionally, Tallahassee offers a range of research jobs, thanks to institutions like the National High Magnetic Field Laboratory and Innovation Park of Tallahassee.
Whether you aspire to work in these specific industries or not, the city is teeming with numerous companies that provide diverse career prospects.
Education
Tallahassee, widely regarded as the most educated city in Florida, offers an excellent environment for families and individuals seeking top-notch educational programs.
Whether you're looking for K-12 education or higher education opportunities, Tallahassee has much to offer.
Located in Leon County, Tallahassee benefits from a highly ranked school district, comprising a total of 89 schools. Among these, 64 are public schools, while 25 are private institutions. Notably, the following public schools in Tallahassee have garnered top ratings:
Desoto Trail Elementary School
Deerlake Middle School
Lawton Chiles High School
For those pursuing higher education, Tallahassee boasts the presence of prestigious institutions like Florida A&M University and Florida State University.
Florida State University, a renowned public 4-year college, stands as one of the nation's esteemed research and learning centers. The university enrolls a total of 43,569 students, including both graduate and undergraduate students.
With a selective acceptance rate of 36%, Florida State University maintains high standards when evaluating prospective students for admission.
Find the Right Real Estate Agent!
Finding the perfect real estate agent is key to making your dream of living in Florida a reality.
Whether you're searching for a beachfront property, a cozy suburban home, or a vibrant city apartment, a knowledgeable and experienced real estate agent can guide you through the process with ease.
At MakeFloridaYourHome, we specialize in helping individuals and families find their ideal home in the sunshine state.
Our team of expert agents understands the unique nuances of Florida's diverse real estate market. We have extensive knowledge of the different regions, neighborhoods, and communities across the state.
From the stunning coastlines of Miami to the tranquil lakeside communities of Central Florida, we can help you navigate through the options and find the perfect place to call home.
By working with a dedicated real estate agent, you'll gain access to exclusive listings, valuable market insights, and expert advice on pricing and negotiations.
Our goal is to ensure your home-buying journey is smooth, stress-free, and tailored to your specific needs and preferences.
So, whether you're a first-time homebuyer, looking to upgrade your current residence, or seeking an investment property, our team is here to assist you every step of the way. Reach out to MakeFloridaYourHome today and let us help you turn your Florida dream into a reality!
Contact us now to connect with one of our experienced real estate agents at MakeFloridaYourHome. Let us guide you in finding the perfect home in the sunshine state. Your Florida dream awaits!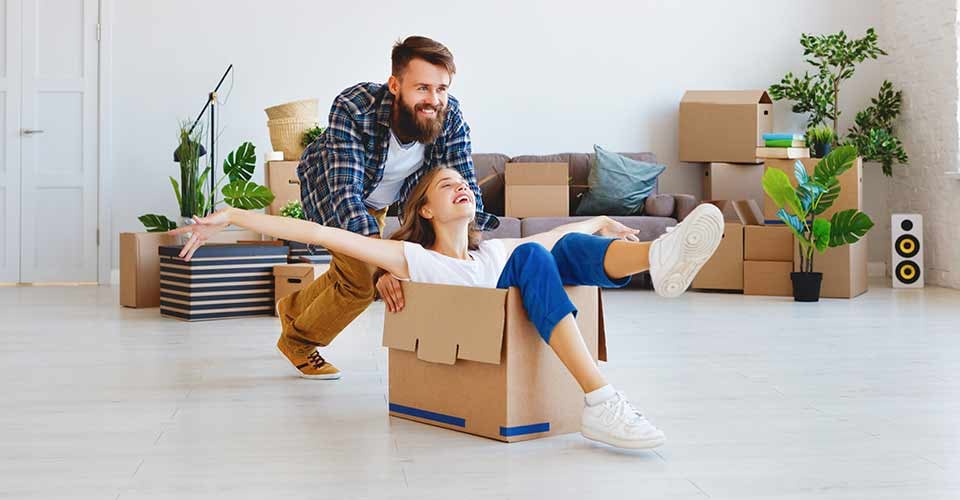 Night Life
Tallahassee, being the capital of Florida and home to a prominent college, offers a vibrant nightlife scene that caters to various interests.
Whether you enjoy breweries, college town hot spots, or rooftop bars serving delightful cocktails, Tallahassee has something for everyone seeking an exciting evening out.
While Miami may hold the title for the country's top nightlife destination, Tallahassee certainly gives it a run for its money.
Here are a few local favorite spots that guarantee a fun night out:
Hangar 38 - This establishment boasts an impressive selection of 79 arcade games and bowling alleys, making it a perfect destination for those who love gaming. Whether you're with friends or family, Hangar 38 offers an enjoyable experience.

Recess Day & Nightclub - Situated on a rooftop overlooking Doak Campbell Stadium, this upscale day and night club provides a high-end atmosphere for partygoers. It's a fantastic place to unwind and enjoy the vibrant energy of the city.

District 850 - A newer addition to Tallahassee, District 850 is a sprawling 40,000-square-foot facility that offers an array of entertainment options. Whether you're interested in live music, dancing, or other exciting events, District 850 is a must-visit destination.
These are just a few examples of the many fantastic nightlife spots in Tallahassee that ensure a memorable and enjoyable experience for residents and visitors alike.
Restaurants
For food enthusiasts seeking a delightful dining experience in Tallahassee, here is a selection of local favorites:
Savour - Known for its upscale offerings of steak, seafood, and handcrafted cocktails, Savour provides a chic atmosphere in downtown Tallahassee. Indulge in exquisitely prepared dishes that are sure to tantalize your taste buds.

Table 23 - If you prefer a cozy and relaxed ambiance, Table 23 is the place to be. This restaurant offers Southern-style cuisine with a unique twist, making it a perfect choice for those seeking a casual dining experience.

Bella Bella - A local favorite for Italian cuisine, Bella Bella has been serving the community for 14 years. Owned and operated by a brother-sister duo, this family-run restaurant offers a friendly and welcoming atmosphere, along with delicious Italian dishes.

Masa - Located in Tallahassee's midtown area, Masa is a must-try Asian fusion restaurant. Owned by Lucy Ho, one of Tallahassee's most experienced restaurateurs, Masa promises an unforgettable culinary journey with its diverse and flavorful menu.
These establishments are just a taste of the vibrant food scene in Tallahassee, where you can explore a range of dining options and savor the flavors of the city with friends and family.
Weather
If you are searching for a more temperate destination, Tallahassee offers an average temperature ranging from 41º to 91º Fahrenheit.
Rarely does the temperature drop below 26º or exceed 96º. It is worth noting that humidity plays a significant role in the city's climate.
Humidity in Tallahassee contributes to a damp and dewy feel in the air. Higher humidity levels result in a hotter perception of the air.
Despite the moisture content, the warm climate provides an ideal environment for enjoyable outings to the beach or pool to seek relief from the heat.
Additionally, many parks and trails in Tallahassee are shaded, allowing you to partake in outdoor activities without being directly exposed to the sun's rays.
Many residents of Tallahassee hail from colder states like New York and Massachusetts. If you currently reside in a chilly region and desire to relocate to a warmer locale, Tallahassee presents an excellent option to consider.
Crime Rate
Considering the safety of a neighborhood is a crucial factor for many individuals when deciding on a relocation.
Given that Tallahassee serves as Florida's capital and is home to a large university, it is expected that the downtown area might experience a higher level of crime compared to its surrounding regions.
Tallahassee, as the capital of Florida, has a strong law enforcement presence dedicated to maintaining public safety.
The city's police force works diligently to ensure the well-being of residents and visitors alike. Their proactive approach and commitment to community engagement contribute to a safer environment.
Tallahassee is home to numerous well-maintained parks, recreational areas, and green spaces. These outdoor spaces not only provide opportunities for relaxation and leisure but also contribute to a positive community environment.
The presence of well-utilized and well-maintained public spaces can often enhance safety by promoting social interaction and a sense of collective responsibility.
Things To Do
When moving to a new area like Tallahassee, it's essential to explore the diverse range of activities and attractions available nearby.
As Florida's capital, Tallahassee boasts a wealth of popular shopping centers, restaurants, parks, and more, ensuring there's something for everyone to enjoy.
One of the notable aspects of Tallahassee is its proximity to several beautiful beaches.
Just a short drive away, you'll discover scenic coastal spots such as Wakulla Beach, Shell Point Beach, and Mashes Sands Beach, providing ample opportunities for relaxation and sun-soaked adventures.
For local favorite places to visit within Tallahassee itself, consider the following options:
St. Marks Lighthouse - Nestled within the St. Marks Wildlife Refuge, this historic lighthouse is one of the oldest in Florida. Surviving both the Civil War and the Second Seminole War of 1835, it offers a fascinating glimpse into the region's past. Explore the lighthouse and take in the scenic surroundings, including the nearby beach.

Tom Brown Park - Spanning over 25 acres, Tom Brown Park is one of the largest recreational areas in Tallahassee. It offers a wide range of amenities for a fun-filled day with friends and family. From playgrounds and trails to disc golf and sports fields, the park provides ample opportunities for outdoor activities and relaxation.

Railroad Square Art Park - Originally a lumber yard, this transformed industrial business park is now a vibrant hub of art galleries, restaurants, and shops. Walking around the Railroad Square Art Park allows you to immerse yourself in the local arts scene while enjoying the unique atmosphere and eclectic offerings.
These are just a few examples of the many attractions and activities available in and around Tallahassee.
Exploring the city and its surroundings will reveal a plethora of experiences that cater to different interests, ensuring there is always something exciting to do and explore.
History
Tallahassee was established as a city and designated as the state capital in 1824. During its early years, the city experienced significant population growth due to the presence of numerous cotton plantations in the area.
The name "Tallahassee" derives from the Apalachee Indians who inhabited the region in the 16th century. They referred to the area as "old fields."
The city's history encompasses the rich cultural heritage of not only the Apalachee Indians but also the Spanish, French, and English settlers who once resided in the area.
Originally occupying a mere one-quarter of a mile, Tallahassee gradually expanded its boundaries. By 1980, it had grown to encompass 28.18 square miles.
The city's growth continued over the years, and as of 2016, it measured approximately 103 square miles. Tallahassee is renowned for its rolling landscape, which adds to the scenic beauty throughout the city.
College Town
Tallahassee's cultural landscape is significantly influenced by the presence of Florida State University (FSU). Renowned as one of the nation's top colleges, FSU brings a vibrant energy to the city, particularly during the thrilling football season that kicks off in the fall.
With an impressive record of 17 national championships, the Seminoles consistently deliver excitement and entertainment to the community each weekend.
In addition to football, the men's basketball and women's softball teams at FSU showcase remarkable competitiveness, ensuring a year-round schedule of thrilling sporting events.
Beyond FSU, Tallahassee is also home to Florida A&M University (FAMU), one of the largest historically Black universities in the United States.
FAMU adds to the cultural diversity and academic richness of the city, offering unique opportunities for students seeking higher education.
For those looking for a more affordable start to their post-high school education, Tallahassee Community College (TCC) is an esteemed local institution.
TCC provides accessible and quality education, serving as a stepping stone for students pursuing various career paths.
The combined presence of FSU, FAMU, and TCC contributes to Tallahassee's dynamic educational environment, fostering a spirit of learning, diversity, and intellectual growth throughout the city.
Travel Around the City
Tallahassee, also known as Cycle City, offers an extensive network of biking trails, making it a haven for biking enthusiasts.
With over 700 miles of biking trails, the city provides a range of options for cyclists, including mountain biking trails, family-friendly paths, multi-use lanes, and inner-city trails. Biking in Tallahassee isn't just a hobby; it's a way of life embraced by the community.
To explore Downtown Tallahassee conveniently, you can rent an e-scooter, bike, or even hail a pedicab. These options provide eco-friendly and efficient transportation within the downtown area.
Additionally, the city's Star Metro bus system offers reliable public transportation throughout Tallahassee, allowing you to easily navigate the city and reach various destinations.
For longer trips, the Tallahassee Bus Station provides bus services to major cities in Florida, including Jacksonville, Orlando, Tampa, and Miami, offering a convenient mode of transportation for regional travel.
Alternatively, the Amtrak train service connects Tallahassee to different parts of Florida, such as Pensacola and Jacksonville, providing an alternative transportation option.
For air travel, Tallahassee International Airport serves as a gateway to other U.S. cities and beyond, offering flights to various destinations.
Whether you're exploring different parts of Florida or embarking on a broader journey, Tallahassee provides multiple transportation options to suit your travel needs.
With over 50 years of mortgage industry experience, we are here to help you achieve the American dream of owning a home. We strive to provide the best education before, during, and after you buy a home. Our advice is based on experience with Phil Ganz and Team closing over One billion dollars and helping countless families.
Choose Your City for More Moving to Florida Information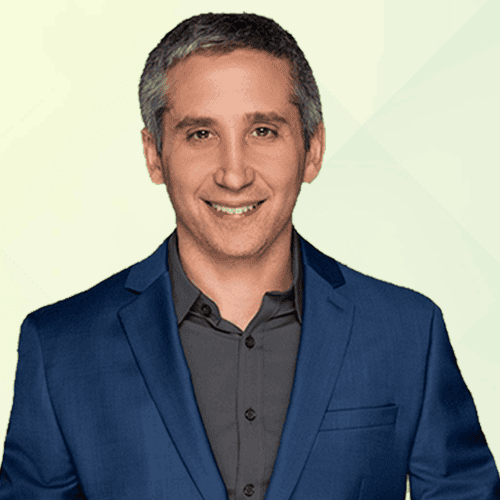 About Author - Phil Ganz
Phil Ganz has over 20+ years of experience in the residential financing space. With over a billion dollars of funded loans, Phil helps homebuyers configure the perfect mortgage plan. Whether it's your first home, a complex multiple-property purchase, or anything in between, Phil has the experience to help you achieve your goals.