Negotiating and Finalizing the VA Loan Deal
Phil Ganz
/
5 Min Read
/
Jan 23, 2022
If you're planning to purchase a $170,000 house, it is essential to factor in closing costs and other expenses into your offer amount. One such cost-to-include is the amount associated with home inspections - which is often $500 or thereabouts. There are also title fees, escrow fees, and more that can shoot that figure to over $5000.
Agreeing to pay more than your initial offer can be tricky because some lenders won't approve mortgages with loan amounts larger than the value of the property being purchased.
Luckily, many lenders are open for negotiations, especially regarding VA loans. The lender may agree to cover the costs if you are okay taking a higher interest rate. On the seller's side, your real estate agent can be instrumental in helping negotiate an acceptable price.
Negotiating With Sellers
The offer is just the beginning. When a seller accepts an offer, the rest of the transaction details are presented to the seller in a contract. This contract provides the closing dates, inspections, and other financial and legal details. This is essential; once a buyer signs the contract, they are bound to the decision.
Three scenarios can unfold following the presentation of the initial contract:
Acceptance - The seller will accept all of the items outlined in the 172 contracts. At this point, the parties should move forward and process loans. Once all of the loans have been processed, the parties can close.

Counteroffer - When you contact a seller and present them with an offer, there's a chance that they'll present you with a counteroffer. Counteroffers usually indicate that the seller is interested in your product but wants to alter the terms of the agreement.

Rejection - The seller can always say no to the buyer's provision. Some sellers will take this option when a request is unreasonably low or has unrealistic stipulations. If the buyers wish to make another offer, they may do so or search for another home in this case.
During negotiations that center on getting you to spend more money than you originally intended, keeping a cool head despite your emotions is crucial. Avoid the following blunders: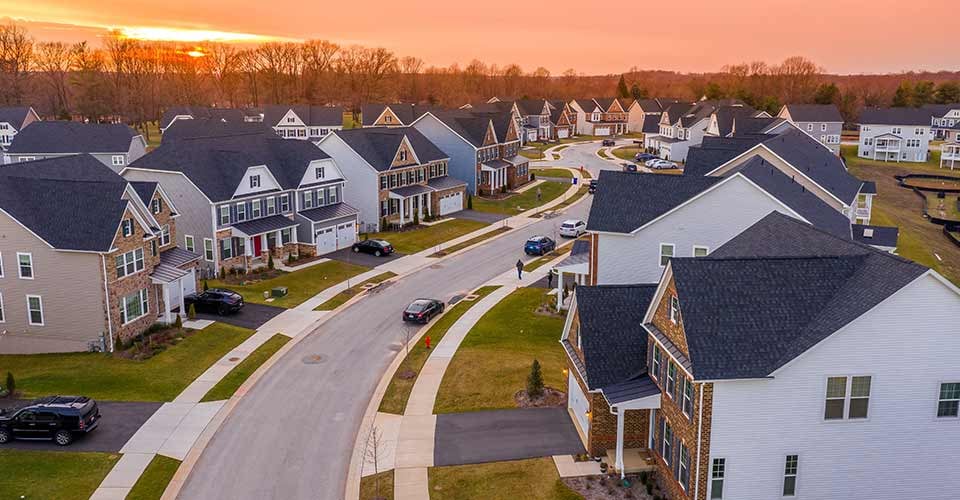 Failing to understand/account for seller concessions
Avoid getting sucked into a bidding battle if your lesser offer is unaccepted. Consider other ways to save money are available. In some instances, seller concessions include covering the buyer's closing fees.
To obtain a better buying price, a seller may make concessions. The buyer avoids making a large upfront payment in this situation but may have a larger monthly payment due to a lower sales price minus the down payment.
Making extremely low-budget proposals
Getting your foot in the door can be difficult if you don't come out with a strong first bid. Even if you're willing to negotiate, real estate agents are naturally going to want a higher price due to inflation, but for that reason, you need to be sure your offer is credible immediately. If buyers are looking for a cheaper price than something listed by the seller, their chances of getting delisted are high, so make sure your request is something sellers will definitely consider.
Failing to understand the impacts of Day on Market
Day on Market is how long your home has stayed on the listing. Unless you're participating in a highly competitive market, the date on which your home is listed impacts your negotiating power. Offering to pay 5% under the listing price 30 days after it goes onto the MLS is acceptable.
If you submit an offer 21 – 30 days after your home hits the market, be ready to pay 10% below what's being asked. Once 90 days have passed, you can make a 15% lower offer with a good chance of getting accepted.
Being too aggressive
Negotiating is not a competition—it's a business transaction. Being aggressive can be counterproductive because it can cause your counterpart to resist and close up to you. Also, when people feel pressured or threatened, they are less likely to be productive and creative in their thinking.
Power of Attorney
Many VA purchasers are aware of the necessity of power of attorney (POA). It is a legal mechanism to allow anyone to appoint someone to serve on their behalf when negotiating contracts. An attorney-in-fact will enable veterans and service members who cannot sign paperwork in person to reap the benefits of a VA home mortgage benefit.
Lenders may provide guidelines. Veteran's United requires a Specific POA containing property information, price, and other pertinent factors.
POAs must include the information below to proceed with VA purchases:
Property Identification - This is an expression of intent to apply for a loan to buy a house

Price and Conditions - The property should be identifiable for the transaction

Occupancy - Make it clear that the veteran intends to live on the property.

Entitlement - A lender may seek a written statement stating his intention to utilize part of an entitlement.
Regardless of the type of POA you use, lenders will need to verify that the military member or veteran is alive and not missing in action if on active duty. This "alive and well" statement can be a simple phone call or email to your loan officer on the day of closing or a formal letter from a supervisor.
Closing the Deal
Signing a contract means that you may now lock in your interest rate. Once you start the preapproval and prequalification process, creditors will provide you with an interest rate quotation.
However, you won't be able to lock it until you have completed a purchase contract. You have a "floating" rate until you close, which means it might rise or fall until you close.
Let's examine interest rates in more detail.
An Introduction to Interest Rates
Interest rates constantly fluctuate, depending on various economic data and circumstances. It's critical to remember that the VA does not determine interest rates. The mortgage bond market affects the rates that lenders set. Rates can fluctuate many times during 177 days, so two lenders might give you two completely different rates.
Supply and Demand
Bond market investors almost always influence interest rates. Investing in bonds, either as a yield or at a rate of return, is greatly influenced by economic conditions.
Second-lien mortgages
Investors and GSEs can buy or sell some or all of a lender's home loans on the secondary mortgage market and may bundle several loans together or store them with other assets.
The Federal Reserve
The Fed manages monetary policy and attempts to stimulate economic growth and curb inflation. This body determines the cost of short-term lending among the banks by setting the federal funds rate.
Mortgage Industry Reforms
Borrower interest rates and how they deal with them are discussed differently today than in the past years. Modified compensation rates for loan officers and mortgage brokers is one example. Another significant change is the establishment of Qualified Mortgages or QMs, and a new regulatory agency to monitor the business. Consumer Financial Protection Bureau (CFPB). Regulators believe these changes can help borrowers find cheaper loans.
VA loans are little affected by mortgage changes in general. It has always been the VA program's philosophy to emphasize safe and careful underwriting. The VA loan market has remained the most foreclosure-free over the past six years. Since VA lenders are already reviewing all eight requirements for Ability to Repay, the financial requirements don't change for most VA lenders.
Yield Spreads
Secondary mortgage markets facilitate the sale and purchase of loans by financial institutions. A mortgage with a higher interest rate is worth more than one with a lower rate in that marketplace.
The financial institution reimburses lenders who lock in borrowers with above-par interest rates by buying the loan. This compensation, called Yield Spread Premiums or Yield Spreads, is core.
Bottom Line
Negotiations with a seller or broker may be long-winded and difficult. But when you are firm and strategic in your goals, you'll be able to come to a reasonable agreement.