Nurse Home Loans: Frequently Asked Questions
Phil Ganz
/
8 Min Read
/
May 21, 2022
You've considered buying a house before but didn't know how you would be able to afford it with your long hours and unpredictable schedule. A nurse home loan might be just what you need to get into the house of your dreams.
If you're interested in finding out more about nurse home loans, you're not alone. These specialized loans are becoming increasingly popular among nurses, especially those who have decided to settle in a more tranquil environment to raise their families.
This guide will help answer the most common questions about nurse home loans and determine if they're suitable for your home financing needs. Read on to discover more.
What is a Nurse Home Loan?
A nurse home loan is a unique mortgage designed specifically for healthcare professionals such as registered nurses, doctors, physical therapists, and medical technicians. While it's not exclusively available to nurses, many lenders offer these loans as an incentive to attract and retain talented nurses in their area. With a nurse home loan, you may be able to purchase your dream house with little or no money down.
You can use it to buy your first home or refinance an existing mortgage if you're a nurse. If you're already a homeowner, you can use it to pay off your current mortgage and consolidate your debt into one low monthly payment.
These loans have lower interest rates than traditional mortgages and provide flexible repayment options. They're perfect for nurses looking to keep their finances in order while saving on interest payments over time.
What Qualifications Do I Need to Qualify for One of these Loans?
To qualify, you must be employed as a registered nurse, licensed practical nurse, certified nursing assistant, or healthcare worker working in an eligible healthcare facility such as a hospital or dental office. In addition, you must hold an active license in your state and three years of experience as an RN or health service provider.
However, consider that some lenders require additional qualifications based on credit score and debt-to-income ratio. Take care of these things before applying for a loan, and you'll be able to get one quickly.
Credit Score Requirement
Your credit score must be between 580 and 660, depending on your lender. If you're starting your career as a nurse, you might not have established a credit score yet. It's okay. Many lenders don't require one.
So long as you can show that you can pay back your loan with on-time payments over time, it should be no problem getting approved for a nurse home loan.
Down Payment Requirement
Mortgage insurance protects your lender from a loss if you default on your loan. The down payment requirement is typically at least 3% of the purchase price, and it needs to be made in cash. The exact down payment amount depends on the loan option you choose.
Private mortgage insurance may be required if you don't meet the minimum down payment requirement. Check with your lender for more information about down payment requirements and other transaction-related fees.
Debt-to-income Ratio Requirement
To qualify for a home loan, you must have a debt-to-income ratio of 43%. Your monthly debt payments (mortgage, car payments, student loans, credit card payments, and other debts) cannot exceed 43% of your (pre-tax) monthly income.
The formula for calculating debt-to-income ratio is - Total Debts / Monthly Income = Debt-to-Income Ratio.
Employment History Requirement
In most cases, you'll need to provide employment proof that demonstrates your income before applying for your nurse home loan. It can be helpful to gather as much information as possible ahead of time to expedite processing.
Be sure to have W-2 forms, paycheck stubs, and other relevant tax documents. A copy of your job offer letter from your prospective employer should be attached to your application.
Having a consistent work history can significantly increase your chances of obtaining a loan. Suppose you've switched jobs frequently or have been unemployed for an extended period. In that case, you may need to provide more information about your employment history and references from supervisors and co-workers.
Lenders will want to see that you have had at least two years working as an RN or healthcare professional to qualify for one of these loans. You may need proof of licensure or certification too.
What Programs are Available?
Various basic programs available to nurses and healthcare professionals allow low down payment requirements and low-interest rates. These include FHA, VA, USDA, Keystone Challenge Fund, State Housing Initiative Program (SHIP), and other local agencies.
The program you qualify for will depend on your state of residence, income level, and employment status. When considering which loan option is best for you, thoroughly research each program to find one that fits your individual needs.
Are there Transaction-related Costs for Nurse Home Loans?
There is no charge for using any nurse home loan program or service. However, there might be an origination fee that ranges from 1% to 3.5%, depending on your down payment amount and lender.
Nevertheless, you can qualify for an FHA/VA/Fannie Mae and Freddie Mac home loan or conventional loan with little to no money down payment.
How Do I Apply for the Nurse Home Loans?
The most crucial step to getting your nurse home loan is choosing a lender. You'll have to fill out an application, provide some basic information, including contact information, and select which loan you want to get.
If there is anything else you want the lender to know about your situation or what kinds of loans would work best for you, feel free to include that in your application.
Remember that most loan applications require complete documentation regarding employment history, income, assets, and other financial obligations.
How Will a Nurse Home Loan Affect Retirement or Social Security Funds?
You don't have to be worried about your social security or retirement funds if you're considering applying for a nurse home loan. You will receive full credit for your years of employment, which means you will not have any cuts or reduced benefits when applying for these things.
When Do I Start Making Payments?
With most mortgage lenders, you don't have to start making payments until you move into your new home. Some lenders may make you start paying interest as soon as your application is approved—so that they can hold onto their funds.
However, if you qualify for a nurse home loan, there's no time limit on how long you can take to make payments. It's like a traditional mortgage where you pay monthly payments until everything is paid off completely.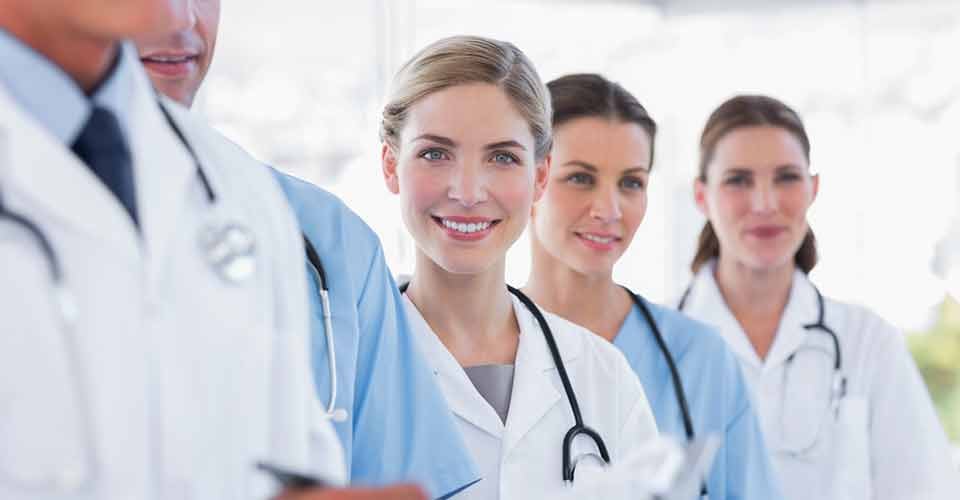 Can I Sell My Property Before the Loan is Repaid Completely?
The good news is that your home can be sold, but you'll need to repay any part of its outstanding. You can sell your property before paying off your loan, but only if you can prove that you can refund the remaining amount.
Usually, banks will allow an early sale with no penalties if they believe there's a solid chance that they'll be paid back in full. You should discuss it thoroughly with your lender to ensure that your specific situation meets its requirements when considering such a proposal.
Most lenders will let you move if you sell or rent out your home and pay off your loan immediately after the sale or within months. Some of them have shorter after-sale loan repayments, so be sure to ask about that specifically before making an offer on a new home.
Are there Neighborhood Restrictions on the Home I Want to Purchase?
You don't have to purchase in a specific neighborhood. A home in any community would be eligible for a nurse home loan, so long as you live in it once purchased. The location of your new home will not impact whether or not you qualify for one of these loans.
For example, if you are in Seattle but would like to purchase in Tacoma, you can still use nurse home loans regardless of your primary work location or where you choose to live.
However, suppose you're interested in purchasing a home located within an area designated as a targeted area by Fannie Mae or Freddie Mac. A targeted area is defined as an area with high unemployment or poverty rates. In that case, you may be eligible for additional loan benefits.
These neighborhoods often receive special funding from federal agencies such as HUD (Housing and Urban Development) or USDA (United States Department of Agriculture).
These agencies provide grants to community organizations, using these funds to help fund down payment assistance programs for potential homeowners. Contact your lender for more information about how these programs work and whether they would apply to you.
What are My Repayment Options if Approved for One of These Loans?
Depending on which state you live in, you may be able to pay off your nurse home loan over a 15-year term or 30-year term. If you consider a shorter repayment period (like 15 years), your monthly payment will likely be higher than a more extended repayment period (like 30 years).
You can always contact your lender for more information about the available repayment options for nurse home loans and how they might affect your payment amount.
As is standard with most types of loans, you'll likely be forced into serious penalties for breaching the program contract if you fail to make your monthly payments. This can hurt your credit score and is not advised.
If you're having trouble making your payment on time, contact your lender and find an affordable solution. This could include a more stringent repayment plan that incorporates additional fees and interest charges.
What's the Estimated Loan Amount?
A nurse home loan's estimated loan amount is based on your nursing experience, credit, and income. Typically, a nurse with a few years of experience, a low credit score, and low income will qualify for a minimum nurse home loan amount.
An experienced nurse with a perfect credit score and considerable income can apply for the maximum loan amount depending on the lender. The figures are subject to change due to market conditions and lender preferences.
Can Someone Else Co-sign for Me on a Home Loan?
Unless you are independently wealthy and able to buy a home outright, there's no way around it. You'll need a cosigner on your nurse home loan, especially if your credit score is poor. In many cases, that cosigner is likely to be someone in your family - often a parent or spouse, as long as they have decent credit and income.
If you're looking for a cosigner for your next mortgage, ask a trusted friend or family member who makes at least two times your annual salary and has good credit. Be prepared to pay them back if you don't repay your home loan. However, if you're considering buying with another nurse, most lenders won't allow two nurses to co-sign for each other.
Is There an Age Limit on Purchasing Homes Through Nurse Home Loans?
There are no age limits on purchasing homes through nurse home loans. Many people believe that nurses cannot afford a home loan because they tend to be young, but that isn't true. Nurse home loans are designed for nurses of all ages who want to purchase a house or refinance their current mortgage.
It's important to note that you may need additional documentation if you are younger than 25 and have little to no credit history. In these cases, you may need your parents/guardians to co-sign your loan to qualify.
How Long Does it Take to Get Approved for the program?
Applications are typically reviewed within 24 hours. Once the lender has approved your loan, you can expect to receive funds within 3-5 business days. This is a fast and easy process that allows you to get into your new home as soon as possible.
If there's an issue with your application or credit score, a representative will contact you directly and work on resolving any issues before moving forward with processing.
What if I Own Another Home or Mortgage?
If you're considering purchasing a new house or refinancing your current mortgage, consult with an experienced mortgage lender before writing an offer.
You may receive more favorable terms by reviewing all options in advance. You may still qualify for a nurse home loan if you own another home.
Do I Need to Use the Lender's Agent When Applying?
Yes, you'll need to use a lender-approved agent. Lenders will assign an approved nurse home loan specialist to work with you on behalf of their company. These agents are typically associated with mortgage brokers, banks, or other financial institutions.
This can be a good thing since they have access to loan programs, deals, and insider information that's not available elsewhere. They can also guide you through your financing options and tell you what's best for your particular situation. With their help, you're likely to get a better deal than doing it yourself.
What are the Advantages of Nurse Home Loans?
Nurse home loans offer competitive interest rates, flexible terms, and low down payments compared to some other loan types. You may also have access to hundreds of thousands of dollars in financing. This can help you find or upgrade your ideal home quickly.
Also, if you purchase a home through an existing FHA-approved seller's program, you may not have to pay for private mortgage insurance (PMI).
What if I Already Have My Agent?
If you already have an agent, there's no need to switch. Your current agent should contact your preferred lender to become an agent partner before starting the application process.
You do not need to get in touch with your lender again. Your agent will be notified when your application is complete and ready for underwriting approval.
Bottom Line
It's no secret that nurses often earn more than most healthcare professionals, but significant financial rewards come with the job. One of which includes the opportunity to qualify for some of the most competitive home loan rates in the mortgage industry.
If you're considering taking advantage of a nurse home loan, ensure you're fully informed on everything you need to know by getting the correct answers to the frequently asked questions. This will help you understand what you're getting into before making your final decision.