How I Went From a Realtor Assistant to a Top Selling Agent
Phil Ganz
/
3 Min Read
/
Jan 10, 2022
1. Be yourself – but introduce yourself and tell us who you are right away. Show us the fun personality.
I grew up in a small town in Southwest Florida. After moving to Jacksonville to finish my psychology degree at UNF, I fell in love with Northeast Florida and decided to call it home. It has been over 20 years and I cannot imagine calling anywhere else "home". I'm always on the lookout for family friendly fun events around Jacksonville to spend time with my music and sports loving, energetic teenage son.
2. Are you married? Do you have children? How many? Boy / Girl / both? If no children, pets?
I'm a single mom to one teenage boy. He loves drama, music, and plays drums. Fun pet fact: We have a super cuddly cat named DOG. Our home is loud and fun!
3. What do you do for work? How long have you been doing it?
I'm Real Estate Advisor with Engel & Volkers Jacksonville. I've had my Realtor license since 2016, and have been with E&V since 2018.
4. How did you get into the industry?
At the end of 2014, I took a part time job as a Realtor's Assistant. I enjoyed what I was doing and that Realtor challenged me to get my license.
5. Have you ever received any awards? If so, please list.
n/a
6. What sets you apart from your competition?
I truly offer concierge service, hands on, from the beginning of the process to beyond. Customers are more than business, we become friends along the way.
7. Where are you having the most of your success in your business?
I have been so blessed to have had great past customers who spread their wonderful experience to others. Word of mouth referrals have been amazing for me the past few years.
8. Where are you having the most pain or where are you finding most of your challenges in the market?
As I talk with other Realtors, I find we have similar pain points. The top of everyone's list seems to be "keeping the sales funnel full". Everyone is searching for new and unique ways to find new customers.
9. Do you have a goal for how many families you want to helo in the coming year?
I do have a goal for how many families I want to help in 2022. My goal is 18, but we always have a "stretch" goal in the backs of our minds, don't we?
10. What are your 3 non-negotiables in your business or personal relationships?
My kiddo comes first. I may skip out on some social and evening work events to make family time happen. Other than that, my schedule is flexible and I like it like that. IT's important to have priorities and balance.
11. If you could change anything about the mortgage process, what would it be?
I have had the pleasure of working with some really great lenders who keep things transparent and communicate well with the buyer and the Realtor. I appreciate those qualities which lead to setting up expectations and allowing us to close on time!
12. What are your passions, accomplishments, talent and/or hobbies?
I'm pretty crafty. I like to have the brain space to create. It's a part of what gives me balance. In the past I made wreaths for all occasions. My latest endeavor is making glass magnets.
13. List three interesting facts about yourself.
I'm a Florida Native!
I give a really great car concert.
I have acquired a vast knowledge of random trivia facts that surprisingly do not come in handy on a daily basis, but you will want to be my partner at Trivial Pursuit.
14. What's on your bucket list?
I would say "Travel", but our world is a little limited right now.... so my second is Learning. I love to learn about other cultures, and other people's journeys. I read a lot about finances and life hacks.
I would also like to be crowned Karaoke Queen.
15. What do you do in your spare time?
My friends think I'm insane, but I love to organize! Closets, cabinets, time blocking, etc. I also like to read - mainly historical fiction and business building.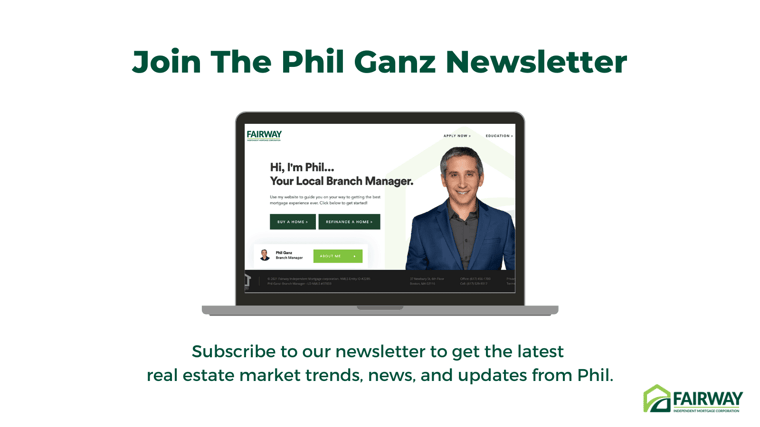 To learn more about the real estate market, check out our weekly newsletter where we talk about food, real estate, and mortgages! Got a question? Contact me today to chat with a financial advisor or discuss your next steps.