Renovation Loan Guide
Phil Ganz
/
5 Min Read
/
Dec 27, 2021
Home improvement projects in the United States keep rising year after year. According to Statistica, the home improvement industry was worth $394 billion in 2018, up from $217 billion recorded in 2001. The sharp rise in home maintenance projects is due to mortgage financiers' availability of renovation loans.
(Mar 25, 2023)
A home renovation mortgage allows you to acquire a property and cover repair costs in one package. Thus, within 30 days after closing your loan deal, technicians can embark on repair and improvement projects to give your home a facelift.
Our renovation loan guide highlights the types and benefits of renovation mortgages, plus a step-by-step guide on how to qualify. You'll also find solutions to some of our clients' most popular questions.
What Is a Renovation Loan?
It is an unsecured mortgage that you borrow to cater to home upgrades, minor and major repairs. It always comes as a lump sum, repayable in monthly installments that may last 12 years.
Unlike other mortgages, a renovation loan doesn't require you to include your home as collateral. Instead, financiers use the projected home value after repairs to determine your loan amount. Moreover, interest rates depend on earnings and credit standing. Due to the high risk of lacking collateral, most mortgage financiers can lend up to $100,000.
What Are Your Options?
Improvement loans come in various packages, with different features and lending rates. Whether you want a standard loan that only covers structural repairs or an all-inclusive choice loan, there's something for you. If you're unsure, your loan officer will help you select the best option that fits your repair needs.
Here we explore different options available:
1. Standard Loan
The standard (FHA 203k) loan is ideal for performing structural repairs and minor landscaping that doesn't require safety protocols. Although the minimum borrowing limit is $5,000, the FHA sets the maximum loan limit for every borrower. However, if your project costs more than $35,000 in repairs, you can be sure to benefit.
Consider hiring a licensed contractor and HUD advisor for your project as a prerequisite. They both work together to ensure the project is complete and conforms to the minimum standard set by the FHA.
Renovation Ideas for a standard loan include;
Pulling down a wall to open up more indoor space
Installing a sliding door
Replacing your floor and wall paintings
2. Limited Loan
A limited (FHA 203k) loan covers repair costs not exceeding $35,000. This involves non-structural activities such as fixing furniture, kitchen appliances, and paintings.
Unlike other packages, a standard loan saves you the cost of hiring a HUD consultant. All you have to do is draft a work plan showing your understanding and coverage of the scope of work. After that, you can negotiate a contract to do the repair work.
Some renovation ideas you can try out using a limited package include;
Updating your kitchen cabinets
Replacing floor tiles
Plumbing repair works
3. Choice Renovation Loan
The Choice loan is an all-inclusive package that allows for the execution of structural and non-structural repairs on your home. You can make temporary and permanent amendments to the property using the loan, including changing the landscape design. Moreover, you can repair sections of your second home and a single unit of an investment property.
Some amenities ideas include;
Adding a fireplace in the living room
Removing or replacing the ceiling
Adding a swimming pool within the compound
Replacing windows, flooring, and wall paints
4. Home-Style Loan
Let your dream come true by renovating your home using the conventional home-style mortgage. It is similar to the choice loan, except that you can also renovate up to 4-unit investment property.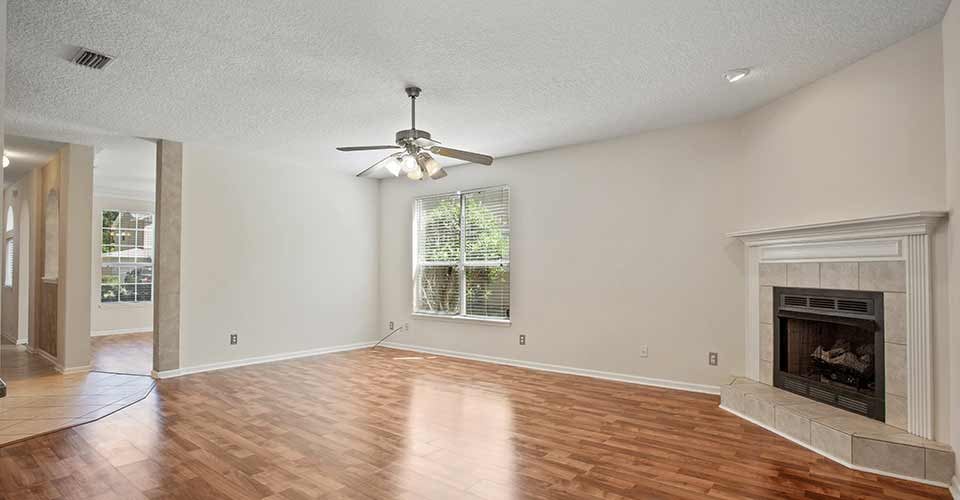 What Are the Benefits of Renovation Loans?
The level of convenience and flexibility that comes with a repair loan makes it a favorite of many homeowners. Without collateral attached or home equity spent, you are sure you won't lose your property.
In addition, repair loans guarantee you the following benefits:
Fixed Payment - They have a set monthly fee that never varies with market rates. Therefore, you can conveniently budget for a long-term payment schedule.

Speedy Funding - Repair loans guarantee easy access to cash as long as you meet the qualifications and complete all the essential paperwork. Most financiers use an online application portal that puts money into your account within two days.

Combined Funding - A renovation loan includes funding for homeownership and future repairs. Once you acquire a new property, you won't worry about inadequate funds to upgrade. Knowing that your future repair needs will be possible gives you peace of mind.
Step-by-step Guide to Successful Application
Does your home require a facelift? Our loan officers will guide you through a series of steps to get your loan.
Here's our 9-point formula for the loan process:
1. Expression Formal Interest
The first step is to express a formal request for a loan through any of our loan officers. Based on your proposed project, a loan officer will help you identify the best financial product that suits your needs. Once you make up your mind, we'll prepare some paperwork to deliver to your preferred contract.
2. Pre-Qualification
Here, we pre-qualify your application by highlighting our prices and loan amounts. A rough idea of our renovation amounts helps you decide on a home that fits your budget.
3. Shopping for a Contractor
A qualified contractor is the key to successful home renovation. Therefore, you should have a certified company with the right skill set for the job. If you don't have a preferred contractor, we can help you identify one from our database. You can also shop for your dream home from our custom-made collections.
4. A Review of Items and Standards
Congratulations on settling for your dream choice. However, the FHA has set standards of practice for all construction work. Your contractor will help you review all the essential criteria you should meet before construction begins. It is also the perfect time to add more features that you would wish to have.
5. Knowing Your Loan Amount
You will submit the contractor's bid and a duly signed sales contract to our loan officer. Upon verification, we will disclose the amount of renovation loan you'll have to fund the project till completion.
6. Official Inspections by HUD
The US Department of Housing and Urban Development provides and oversees home support services. An inspector from the HUD will conduct a visual inspection of the proposed project before commencement. Based on findings, they will write a detailed report with recommendations.
7. Order Your Appraisal
Once the contractor's bid receives formal approval, we can safely order your loan appraisal. If you wish to restructure the floor plan, it is time to present an architectural plan with detailed specifications for approval.
8. Appraisal Review
An appraisal review determines if all underwriting requirements are satisfactory. As a result, we review your mortgage appraisal and send the file for underwriting. If you meet all underwriting requirements, you receive your loan amount.
9. Closing the Loan
The loan closes to allow the construction company to start repair work. Your contractor should start official construction within 30 days after completing your loan application. You should be a proud homeowner after about six months.
FAQs
We strive to build confidence by allowing customers access to adequate, reliable information about our products. As a result, we will respond to any questions you may have.
Here are three frequently asked questions from our prospective clients:
How long would it take to close a renovation loan? We ensure we close the loan at Movement between 45-60 days.

Can I Assume a Contractor's Role on My Project? At Movement, our policies do not allow self-help. Therefore, you cannot oversee your renovation project despite being a professional contractor. We will require you to delegate project management to an independent consultant.

What if repairs exceed initial plans? It is not uncommon to have additional repair requirements pop up beyond what you planned. We charge a reserve fund fee to cover unexpected repairs and emergencies at Movement. The fee is 15% of the loan amount for an occupied home and 10% for an unoccupied house.
Home Renovation Loan: the solution to a Problem
If your home requires a facelift, you do not need to worry about finances.
Movement Mortgage offers a simple solution in the form of mortgage financing. We have offers that are tailored to each project. Plus, our loans have a fixed payment schedule and speedy funding.
If you wish to speak with our loan officers, do not hesitate to reach us.