Sustainable Homes are Popular and This is Why

By Phil Ganz

Edited by Ryan Skerritt
8 Min Read
May 25, 2022
In many fields today, sustainability is a crucial and fascinating topic. The growing discussion of sustainability has also opened up the door to a broad range of environmental and architectural techniques. The goal of the infrastructure is to improve the living conditions of the tenants and the entire community rather than being a burden.
That's why, in recent times, sustainable homes have become increasingly fashionable. These homes have the elements that increase energy efficiency, lower utility bills, and reduce long-term energy expenditures, thus making them an excellent long-term investment.
People are now increasingly conscious of the environmental threats they face as an international society, which is why most people are opting for environmentally friendly homes.
Staying in environmentally friendly homes improves one's quality of life while limiting harmful impacts. With the rise in popularity and demand, the property market is keeping up with the current trends, and constructors are already adopting the concept of sustainable homes.
What is a sustainable house?
It's a difficult question to answer. 'Sustainable homes' are hard to define due to the complex nature of design, supply chains, and products. However, the term generally applies to a home built with little to no energy and uses less energy for heating and cooling.
It alludes to buildings that reduce negative environmental impacts on flora and wildlife, conserve building resources, space, and energy, and promote human well-being.
It's a reality that today's households and other living places where individuals spend significant amounts of time add to CO2 emissions and greenhouse impacts. It endangers humans and their well-being and natural resources, whose balance has been upset for an extended period.
One of the potential solutions, known as a sustainable house, eco house, or greenhouse, is to solve this burning global crisis.
The sustainable dwelling concept has historically had limited traction in the world today. As people get closer to the 2050 net-zero carbon emissions target, its significance has grown.
Designers, specifiers, and lawmakers are beginning to recognize the value of ecologically friendly products. In Australia, for example, federal and state energy ministers created the Path for Low Energy Housing in 2019. It lays out a strategy to build the proportion of sustainable construction across the nation.
Other initiatives, such as Sustainable House Day, show that the critical importance of self-sustaining homes is to recognize them on a larger scale.
The three vital components that make up a sustainable home.
Environmental sustainability
During the building and over the life of the house, the constructors design these homes to cut carbon emissions, conserve energy and water and minimize waste.
Universal design / social sustainability
The building is created with built-in safety mechanisms to avoid injury. It incorporates security features to prevent violence and provide residents with a better feeling of security.
People and children with restricted mobility, for example, benefit from features that enable maximum comfort for individuals of diverse capabilities and phases of life.
Economic sustainability
The designers construct the building to save on costs during construction and its lifetime. Careful planning eliminates extensive future modifications and lowers energy, maintenance, and water expenses.
What features does a sustainable home have?
The need for having a sustainable home has never been greater. You must save the planet, conserve natural resources, and reduce pollution for coming generations.
To considerably lower the power usage needs of residential communities, developers examine everything from development planning to designing buildings, amenities, future technology disruptions, and system installation.
Such projects include sustainability by treating the development and residence as an integrated ecosystem. The following are some of the ecological house design aspects:
Energy Conservation - Among the most critical aspects of the environmentally home list is energy efficiency. Air leakage prevention, solar panels, energy-efficient lighting, and other energy-saving solutions can reduce energy use.

Eco-Friendly Furniture - The house can be more eco-friendly by including ethical home decoration and sustainable furniture.

Home insulation - Among the most critical aspects of creating an environmentally friendly house is spending as little energy on home insulation. Keeping the natural heat can be beneficial; you can save some bucks.

Organic Garden - Vegetation and organic farm enhance the aesthetic appeal, but they also aid in pollution reduction, air purification, and healthy organic foods.

Efficient Waste Management - The requirement of the hour is for efficient household management. Ecological home design helps reduce waste by recycling it into new materials or composting it.

Conservation of water - It is now more important than ever to construct homes that conserve water as the most precious finite resource. It includes conserving rainwater and fitting a low-flow water faucet.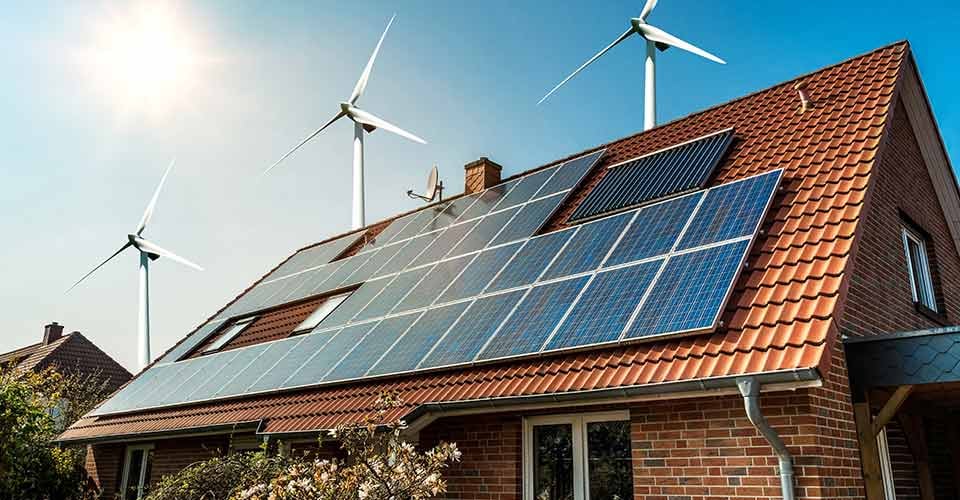 Sustainable Housing Benefits
If you're looking to buy your first house and haven't explored sustainable housing, you might be wondering why they're so popular and if a sustainable home is ideal for your household.
Sustainable construction has gone mainstream as more individuals are now aware of the need to maintain Mother Nature's resources. Potential buyers are striving to reduce their carbon footprint.
They aren't only environmentally friendly than typical homes but also offer several advantages to homeowners. So here are some reasons why you might consider purchasing an eco-home if you are in the market for your first home.
Better Indoor Air Quality Makes It Easier to Breathe
The housebuilders try to be as ecologically friendly as possible throughout the construction process. They utilize more eco-friendly sealants, adhesives, paints, and other substances that emit lesser chemical emissions.
The purer ventilation systems added in sustainable houses help to enhance indoor air quality by making it simpler to breathe. The systems build healthy living conditions for everyone.
It's beneficial not just to the planet but also to you and your family, as inhaling these poisonous compounds can harm your health and exacerbate respiratory disorders like indoor allergies and asthma.
Sustainable Residences are water and energy-efficient
How about lowering your utility bills and possibly being able to "live off the grid"? Green building approaches significantly reduce reliance on nonrenewable energy sources that are costly and big polluters of the environment.
Green home construction prioritizes energy efficiency. Sealed attics, solar panels, low-emissivity windows, closed foam insulation, innovative framing strategies, and energy-efficient heating systems are just a few features. As a homeowner, note that such construction lowers your heating and cooling needs.
Regarding water consumption, sustainable dwellings aid in preserving resources for future generations. You may rest well that you're conserving natural resources by employing efficient piping to eliminate waste, high-efficiency equipment, and modern irrigation systems.
It's even possible to construct a Net Zero home, which implies your home is powered entirely by its environmentally friendly systems.
A More Profitable Long-Term Investment
Environmentally friendly homes are a significant investment. The expenditures are rising as individuals gradually shift to a more organic way of living and invest more and more in green buildings. Buying a sustainable home is a wise long-term investment.
A sustainable building will not only save you cash on utilities and maintenance. Still, it will also be a better investment because sustainable homes typically have a more excellent market value than ordinary homes.
As a result, if you plan to sell your house, you will probably discover that it's more accessible to the market and might receive a higher price because it's a green home. Real estate has recognized its value to people; thus, investing in a green building will not be terrible.
The world has gone through damages caused by running out of resources too quickly. However, it is slowly shifting toward environmentally friendly and natural living. You're now one step ahead of the competition if you live in an environmentally friendly home.
Feeling at One with Nature
Acquiring a sustainable household makes you feel good, but you will be decreasing your environmental effect. Though, it may also make you feel closer to nature. Inviting the outside in via the more giant windows and strategically positioned skylights is common for sustainable houses to lower energy use.
As a result, even if you do have to remain indoors, you are likely to appreciate the wonders of nature while also benefiting from the health benefits of natural light.
The natural light and the understanding that their house is eco-friendly can make many individuals relate better to nature and sync with their surroundings.
Happier green homeowners
It's no wonder that sustainable homeowners are the happiest and healthiest. Among the biggest reasons to consider purchasing a sustainable property is that you might feel proud and fulfilled knowing that you will be helping to restrict greenhouse emissions and mitigate the effects of global warming.
The clean energy of a sustainable home, in particular, will significantly reduce the amount of power you consume. A substantial quantity of energy produced goes to the residential consumers.
The creation of this energy frequently necessitates valuable natural resources and fossil fuels. Purchasing a renewable home gives you peace of mind that you are reducing your usage of such resources.
The great feeling results from saving money on energy and enhancing their health by providing exceptional indoor air quality and ventilation.
In addition to minimizing immune and respiratory system discomfort and enjoying more excellent daylight and vistas within their own homes. They also gain accolades and enjoy a sense of security.
Experience a Simpler Way of Life
Buying tiny houses is a fashionable trend in sustainable living. It does not imply that you must live in those tiny dwellings you've seen on television.
In contrast to the previous trend of over-building homes for families that live in them, sustainable living supports the construction of homes that merely satisfy the requirements of the ordinary family.
It helps to cut living costs and helps to lessen the environmental effect of creating and maintaining a larger home than you require.
Sustainable homes help people concentrate on living instead of material goods, resulting in a more straightforward and happier lifestyle.
Lower Environmental Impact
Building long-lasting dwellings minimize your environmental impact significantly. It would be best to discard the old stuff, add to landfill waste, and source, process, ship, or install new material. Consider the straightforward process of decking or replacing carpet after a few years.
From the beginning of construction, green homes provide sustainable alternatives. Building procedures reduce waste and reuse materials, which helps the environment—sustainable houses also lower emissions that contribute to climate change because they assist in minimizing energy consumption.
Increased property value
Customers increasingly recognize the advantages of environmentally friendly homes, ranging from reduced operating costs to a much more sustainable and future-proof way of life.
Green homes are currently in high demand, commanding significantly higher property values than non-green equivalents. Investing in an environmentally friendly property now will put you ahead of the game in the future.
When energy costs rise, a sustainable home's worth should rise compared to equivalent conventional dwellings. Lower utility expenditures should result in a more outstanding market value.
Possibly improved health
Sustainable living is good for the environment, but it's also good for you. Here are some of the health advantages of going green at home.
Low artificial temperature control
Enhanced ventilation and insulation reduce the need for heating and cooling. It lowers the risk and effects of respiratory disorders like asthma by reducing the flow of dust, mold, and mites.
There are no poisons
Compared to traditional homes, environmental homes use fewer chemicals and toxic materials. It helps residents avoid inhaling chemicals that can have long-term negative consequences.
Reduced fire danger
Organic resources used in sustainable homes could be less combustible or non-flammable, minimizing fire hazards.
Lower air pollution
Unlike other energy production methods, solar energy does not produce air pollutants, making it healthier to breathe.
Meanwhile, families that choose solar-powered electric burners can prevent the dangers of cooking with gas in confined quarters related to asthma in kids.
Low Operating Expenses
The operating expenses of sustainable homes should decrease due to construction practices that ensure optimal energy and water use. Improved lighting, solar heating, and eco-friendly lighting are cost-cutting possibilities.
Greenhouses are also long-lasting. As a result of choosing long-lasting, low-maintenance materials and sustainable design, you'll reduce expenditure on maintenance over time. After all, the meaning of sustainability is "something that lasts," which is fantastic news for the longevity of your custom home.
Less maintenance
When creating an ecological home, the goal is to create a structure that will exist for as long as possible while having as little impact on the environment as feasible.
Sustainable building materials are frequently more lasting and require less upkeep, keeping your home looking newer and saving you money on costly repairs.
This long lifespan and low maintenance requirements might also help lessen your home's impact on the environment.
A Longer-Lasting Residence
Sustainable builders are interested in creating environmentally responsible homes and creating high-quality homes that will last.
To be genuinely sustainable, you must build a home to survive everything life throws, avoiding costly upgrades that contribute to greenhouse emissions and waste resources.
It means that ecological homes are probably the most refined quality residences. When you buy a sustainable home, you won't be worried about expensive upkeep and fixes for many decades because it will be built with high-quality materials and durable appliances and components.
In summary
Sustainable home construction is outstanding for the environment more than typical home construction and includes materials, components, and appliances designed to be as energy-efficient and eco-friendly as possible.
For most homeowners, merely understanding that they are contributing to environmental protection makes green homeownership worthwhile; and as we have shown, there are more advantages to choosing a sustainable home.
Gray water recycling and solar panels are crucial parts of sustainable design, but they aren't the only options. Sustainable homes necessitate deep respect for nature that guides every aspect of the design process and results in a mindfully and holistically connected home. Each year's most popular low-impact homes show how green living and design coexist.
In both their design and use, buildings have a substantial environmental impact. The pandemic has transformed homes into safe havens that shelter residents and reduce environmental damage. During the pandemic, it became visible. As a result, developers must consider this factor.
An ecologically friendly dwelling is inexpensive, and it's a plus for all. Sustainable houses are becoming increasingly popular as people become more aware of their importance and value.
With over 50 years of mortgage industry experience, we are here to help you achieve the American dream of owning a home. We strive to provide the best education before, during, and after you buy a home. Our advice is based on experience with Phil Ganz and Team closing over One billion dollars and helping countless families.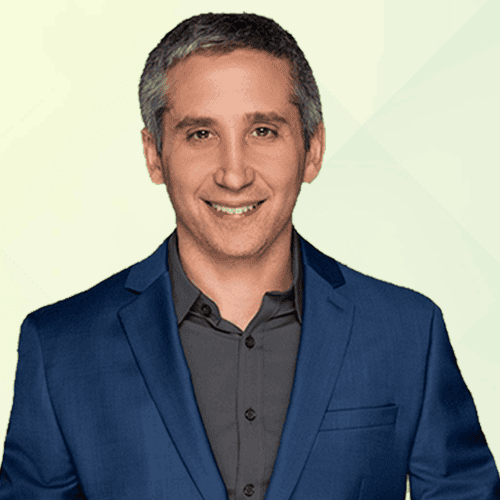 About Author - Phil Ganz
Phil Ganz has over 20+ years of experience in the residential financing space. With over a billion dollars of funded loans, Phil helps homebuyers configure the perfect mortgage plan. Whether it's your first home, a complex multiple-property purchase, or anything in between, Phil has the experience to help you achieve your goals.