The Home Inspection and Appraisal Process for VA Loans
Phil Ganz
/
4 Min Read
/
Jan 24, 2022
Distinguish the essential must-haves from other secondary wants you don't require urgently. Consider your plans and expectations and how this may affect both your needs. One way is to create a list that will assist you in establishing your preferences. You can show it to a realtor and make reference during a search.
Here are points to consider when making a preference list for a home search:
1. Location
Do you love a countryside setting, or would love to stay close to your workplace? Local taxes and property insurance premiums can vary by location, and these can have a significant effect on your spending plan.
If you are a younger buyer without a family, you'd probably prefer to live near city centers regardless of the costs.
2. Lot Dimensions
A standard family unit is approximately 14,000 feet squared. If you require ample space for your kids and pets, then you'd live in a compound with enough room for a backyard.
A single unit will be ideal for a small family. Similarly, if you have older children or teenagers, you may require a basement and prefer living in a spacious apartment.
3. Time Spent at Home
How long would you wish to occupy the new home? It all depends on your unique situation.
For instance, you may currently not have school-aged children requiring you to move frequently. However, in the future, school can be an important factor in determining how long you occupy a house.
4. Budget
What is your spending plan? Various needs have cost implications, which depend entirely on the property market and pricing.
Homeowners may revamp their property with state-of-the-art countertops, improved tubs, and multiple car garages in a single unit. All these extra amenities are likely to increase a seller's listing price.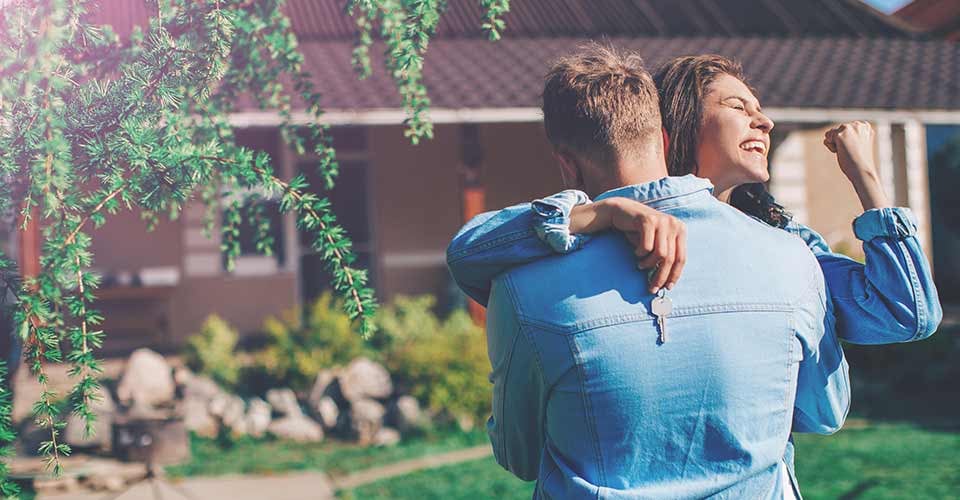 Making a Home Tour
Once you've found a home that fits your needs, it is the perfect time for a sightseeing visit. The tour takes you into the actual amenities of a planned primary residence. Spending time in the house is the surest option to get a true sense of it.
Here are seven pointers to think about when it comes to a home tour:
1. Plan Your Tour
You cannot fix all your tours in a day. Consider the time required to get to each estate. A good realtor can assist you in making the most of each visit so that you don't make a rash decision.
2. Take Note
Carry a notepad and write down your findings or queries. You should also ask your realtor if it is acceptable to take photos of the interior and outside of the home. There could be a lot to see, and you're unlikely to recall everything.
Before leaving, you can take the room measurements and draw a simple layout design, which will help compare attributes later.
3. Think About Curb Appeal
Most home-buying decisions depend on curb appeal as seen by potential buyers.
Therefore, you should determine whether your home has enough curb appeal or you can boost its appearance using simple DIY projects. Perhaps you can polish up the front section with simple gardening and upkeep ideas.
4. Improve on Simple Fixes
Don't allow simple repairs to turn you off. For example, a home may have a shaggy carpet, a dingy wall art, or out-of-date kitchen appliances, yet it still has a great deal to offer. It would be easier to fix the rug or equipment than change a home's spot or lot size.
5. Make a Visit at Varying Times
If you like your new residence enough to plan a second visit, come at varying times of the day. Get a sense of the commute system and see how it will influence affect your commute time. Look out for distracting noise from the traffic and see if you can cope.
6. Review the Seller's Disclosure
Home sellers should reveal any defects on their estate. A seller's disclosure will reveal known issues such as roof damage, basement repair, and seller-completed rehab work.
Some merchants will leave hard copies of their disclaimer for you to read during your tour. If you come across one, review it with your agent.
7. Examine Utility Costs
When looking for a home, consider the utility costs such as electricity and water bills.
Your realtor can help you obtain past energy bills, which should help you determine whether it's time to fix old appliances.
Occupancy Requirements
The Veterans Affairs Department has occupancy criteria that assist in keeping the program's perspective on residential properties. When you obtain a VA home purchase mortgage, you must affirm that you will occupy the property as your main home.
Although requirements vary, you'll have 60 days to move into your new residence after finalizing the mortgage application.
Here are three VA Home Occupancy scenarios:
You Are on Active Military Duty - Your husband or wife can meet the occupancy requirement if you are a serving officer. When evaluating your finances, financiers will consider your transport and living costs in calculating your DTI ratio and residual income.

You Are a Married Civilian Working Abroad - In these cases, your husband or wife can accomplish the occupancy requirement. Mortgage financiers will consider your commute and living costs in calculating DTI.

You Are an Unmarried Civilian Working Abroad - If you work abroad, you may have to prove that you reside in the area for a substantial chunk of the year. Lenders will also consider your travel and daily expenses in DTI and residual income calculations.
What Do You Want in a Home?
Finding a home that meets all your expectations is not easy unless you build it. Despite this, you can still opt for the best match.
Begin by evaluating your needs and create a preference checklist. When creating a list, consider location, preferred unit size, budget, and the time you wish to stay in the home.
Secondly, make a series of tours based on your list. Take notes, ask questions, record photos, review seller disclosures, and compare utilities during your sightseeing visits.
Once you find a home, it is time to meet the VA occupancy requirements. Whether you are on active duty, married to a military spouse, or working abroad, you'll have 60 days to occupy the home.
Contact an approved VA realtor near you if you wish to have a hassle-free home search.