The Top Ways to Purchase a Florida Home With a Low Credit Score

By Phil Ganz

Edited by Ryan Skerritt
8 Min Read
Jul 08, 2022
Buying a home can be overwhelming, especially if you have bad credit. However, it would help if you didn't give up that easily.
You can buy a home even with bad credit. Many lenders don't have a specific minimum credit score required to buy a home, but the catch is that they are free to set their requirements regarding your credit score.
This article is meant to educate you on buying a home even with bad credit. We'll help you understand your credit score, what you'll need to do to qualify, and how to increase your credit score quickly.
Note that you may have a hard time buying a home with a credit score that's less than 500; however, we'll help you understand how to go about it.
FHA loans - Quick information
FHA loan changes rolled out in 2017 are still effective, and according to Ellie Mae, low-credit applicants are still being approved.
In 2016 19 % of closed loans were approved for applicants with a 600 to 649 credit score; however, by December 2019, the number increased to 23.5%.
A changing trend where lenders loosened their guidelines encouraged individuals with low credit scores to apply.
Therefore, it would be great to check your approval status to determine if you may be approved, even though you've been denied before. Let's take a dive and assess the FHA's 2022 requirements.
The FHA's 2022 Credit Score Requirements
The FHA (Federal Housing Administration) requires borrowers to have at least a 500 credit score when applying for a home loan with an FHA loan.
They require a minimum credit score of 580 to make a 3.5% minimum downpayment. However, many lenders need a 620 to 640 credit score for borrowers to qualify.
The FHA's new policy has influenced lenders to reduce their FHA credit score requirements to a minimum beginning in 2017.
As a result, thousands of homebuyers have been able to complete their purchases despite their low or average credit score. This action has opened homeownership to thousands more buyers.
Currently, the FHA has placed a policy that could open the floodgates for new potential homeowners looking to buy new homes in the market.
Individuals no longer have to wait until they have an excellent credit score to purchase a home. The analysis estimates the changes could cause more than 100000 families to buy homes yearly through the FHA loan.
The FHA loan was created in 1934 and has helped more than 40 million families own or refinance their property. The program became extremely popular because of its flexibility.
It was built to help promote homeownership among groups in the population that wouldn't otherwise qualify for mortgages.
What credit score should you have to buy a house?
Depending on your down payment, you can get FHA financing to buy a home if you have a credit score ranging between 500 to 580.
USDA, VA, and various conventional loans have a preset minimum credit score; however, lenders usually require buyers to have a minimum credit score of 620.
Here are the minimum credit scores that individuals need when buying a home. This is based on various loans, including FHA, USDA, VA, or conventional loans.
Remember that the minimum credit score is what you are required to qualify; however, you could still get financing with a lower credit score, but you may end up paying higher interest rates for the loan.
Minimum FICO credit score - Buyers applying for FHA loans should have a 580 credit score and be able to make a 3.5% down payment. They can also get a 10% down payment loan if they have a 500 credit score.

Intended for - Homebuyers with a low or moderate-income.
Minimum FICO credit score - The VA doesn't have a definite minimum; however, most lenders require home buyers to have a 620 (or 580) minimum credit score.

Intended for - Active military and veterans.
Minimum FICO credit score - The USDA has no set minimum; however, most lenders require borrowers to have a minimum credit score of 640.

Intended for - They are meant for home buyers buying homes in designated rural areas.
Minimum FICO credit score - Requires home buyers to have a minimum credit score of 620 to 640.

Intended for - They were intended for homebuyers searching for a traditional mortgage.
Although it has many requirements, conventional loans, you could get a loan if you have a higher than minimum downpayment or a higher income than your loan amount. You could qualify for a loan even if you have a credit score that's lower than 620.
Although they have fewer requirements, and you can get a loan with a credit score as low as 500, there are other additional requirements for qualification. For instance, you can only use the loan to purchase your primary residence.
You can get a VA loan if you are on active duty or a veteran of the armed forces. VA doesn't have a minimum credit score but various lenders facilitating the loan do. You could get a home with a $0 down payment, but you'll have to pay the "funding fee."
As mentioned above, USDA loans are meant for people buying homes in designated rural areas. The Department of Agriculture backs them, and borrowers can buy a home with a $0 down payment. However, some lenders will require a 640 credit score and qualify for other requirements.
FHA is more flexible than conventional loans
Various mortgage companies like Freddie Mac and Fannie Mae have their place in the real estate market; however, they don't have very flexible requirements regarding their loan criteria.
The FHA helps fill in the gaps by providing mortgage approvals to individuals with:
Lower-income
Medium to low credit
Income from several sources
Now personal downpayment (down payment gift money)
Non-occupant co-borrowers (individuals that borrow together but don't plan to live in the home)
Properties that require repairs
Millions of homeowners may have a hard time buying their homes and remain stuck renting for far more years than they should have without the FHA's help.
If you have low credit and plan on buying a home, you should remember that there's still room in the FHA, and they plan on expanding to cater to more new home buyers.
The FHA doesn't always follow their credit score minimum
Mortgage companies and companies offering FHA loans aren't always required to follow FHA's guidelines strictly. They are private, for-profit companies that approve loans following the guidelines provided by the FHA, a government agency.
Most (or all) lenders across the USA are stricter about FHA loan guidelines than the FHA, which doesn't make any sense until you notice that the FHA penalizes them for approving many bad FHA loans.
The FHA penalizes them for loans defaulted by borrowers months or years later, even when they fit perfectly within their guidelines.
For Example
If a borrower applies for and gets a loan within the FHA's guidelines, loses their job months later, and fails to make their monthly payments, the FHA marks it as a bad loan and adds it to the lender's record. Approving too many bad loans could make the FHA revoke the company's ability to approve FFHA loans.
This could put the mortgage companies out of business. Hence their increased requirement for applicants with a higher credit score since statistics show that borrowers with a low credit score default more often.
Here are some credit score minimums listed by the FHA:
Individuals with a credit score of 580 or above are eligible for a 3.5% down payment.

Individuals with a credit score of 500 to 579 should make a 10% down payment.

Individuals with a credit score below 500 aren't eligible for FHA financing.
Often, lenders require borrowers to have a credit score of 620 to 640, but the number could drop based on the FHA's newly published minimums resulting from their new policy.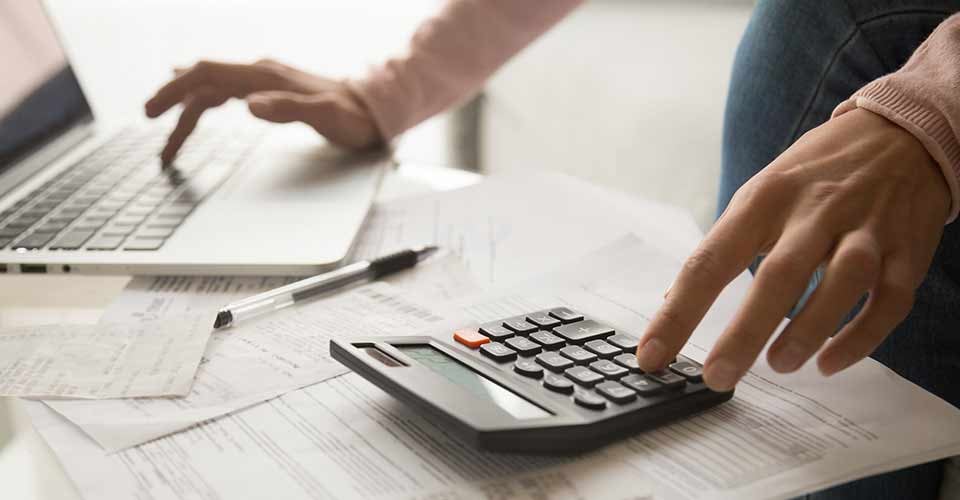 The FHA's Policy Update
The FHA evaluated how they determined high-risk lenders. However, we need to examine the former policy to understand the new updated policy.
Former policy
Their former policy involved comparing an FHA lender to other FHA lenders located in the exact geographical location.
This method is known as the FHA "compare ratio" in the lending world. For instance, lenders with 150 % more late-payers than other lenders in that geographical location risk being kicked off the approved list.
Many mortgage companies and banks had issues with this structure because it wasn't the most ideal. For example, if other lenders in the exact geographic location had stricter standards for approval resulting in better books, the other lenders would come out comparatively worse, putting their business at risk.
Theoretically, the FHA could shut down a business if lenders across the street decided to raise their minimum credit score requirements from 640 to 680.
Sometimes, this could lead to a competition where lenders raise their minimum credit score requirements higher than their competitors.
As a result, the policy counteracted the FHA's mission - Providing access to homeownership to individuals with a low credit score.
Updated policy
The FHA isn't ending the "compare ratio" strategy altogether. It adds another evaluative layer. The FA plans to examine late-paying loans separately based on the borrowers' credit scores.
The ranges include borrowers whose credit scores are:
Below 640
From 640 to 680
Over 680
How does this help applicants with lower credit scores?
Lenders won't lose their FHA credentials if their lower credit score loans perform the same as other loans within the same bracket. Additionally, comparisons will not be done in the lender's geographic location but nationwide.
For example
Lender A approves 100 loans to applicants with credit scores below 640. Three approved borrowers stop making payments, and lender A gets an alarming 3% loan rate.
Lender B also approves 100 loans to applicants with an above 680 credit score, and one of their borrowers doesn't pay their loan, giving lenders B a 1% default rate.
Under the former policy, lender A may be in trouble because the company's "compare ratio" is 300% which is double the acceptable level. This may force lender A to raise their minimum credit score requirement to 680.
The new rules may protect lenders A because the FHA will compare their default rate to the national average for loans issued to borrowers with credit scores that fall below 640.
Thus, lender A can keep helping prospective home buyers with low credit scores, helping facilitate the FHA's mission.
The updated policy helped the FHA keep the number of mortgage lenders available to provide borrowers with a low credit score with reduced minimum requirements than would be available from non-FHA mortgage lenders.
When can individuals with a low credit score apply for FHA loans?
The new policy has been available since 2017. So, there is the chance that your lender may have changed their internal policy; however, some lenders may take more time to adapt to the changes and update their regulations.
This depends on how the new standards work. There is a step-down effect among lenders across the landscape. Other lenders may slightly loosen their guidelines, followed by some of their competition until all of them do.
Prospective homebuyers with lower credit should call various lenders and get multiple quotes before buying their homes. They should do this because some lenders may have adapted to the changes while others wait for results from others before they make their decision.
There are thousands of renters locked out of their homeownership dreams because of their low credit scores, but there is a chance that they could finally qualify.
You can contact an FHA lender to guide you through the qualification process if you want to know if you qualify. It isn't certain when lenders will adapt to the changes fully; however, they likely will.
FHA Loan FAQs
Minimum credit score for buying a house
There isn't a legal minimum credit score qualification for getting an FHA home mortgage. However, most loans require a credit score from 500 to 580.
The specific credit score numbers often depend on the percentage of your chosen house's value included in the downpayment.
You have some wiggle room, especially if you make a down payment or get financial help from family. However, the USDA, VA, and other conventional lenders (you have three financing options available) often require a 620 minimum credit score.
What credit score should you have to buy your house for the first time?
There are various mortgage loan programs that first-time homebuyers with a low credit score choose from. These include FHA loans designed for borrowers with credit scores as low as 500.
However, it would be good to remember that such loans require you to make a 10% down payment. Some borrowers can get an FHA loan with a 3.5 down payment if their credit score is 580.
Can individuals with a 500 credit score get a home?
People with a 500 credit score can get an FHA mortgage; however, it is difficult. There isn't a law stipulating that individuals should have a preset minimum credit score to buy a house. However, some laws prohibit discrimination against race, class, gender, or predatory lending practices.
Lenders can approve loans regardless of the applicant's credit history. However, it's not likely to find lenders approving loans for individuals with a credit score of 500 or lower.
FHA loans are the best option in this scenario. However, applicants should still be ready to make a 10 % down payment to qualify.
What FICO score do lenders use?
Most lenders determine whether a borrower is creditworthy through their FICO score. This is a credit scoring model system that analyzes risk.
The model was developed by Fair, Isaac, and Company and has become the go-to risk analysis model for consumer lenders since 1956.
The scores have three names in the US's three major credit report companies, including Equifax, Experian, and TransUnion. They are the most referred to companies when mortgage lenders try to determine whether they should approve your loan.
How can I raise my credit score?
Credit scores are derived from credit utilization ratio, payment history, credit mixture, and length of credit history. Some variables can be calculated easily, while others may take weeks to compute accurately.
Therefore, there is no sure way to determine how long you'd take to raise your credit score. However, you can begin by generating a history of consistent payments. This is the most influential factor when determining your credit score.
Conclusion
Buying a home with a low credit score isn't easy; however, it's achievable. All you have to do is explore your options and choose one that works best.
You can also make it easier by saving for a downpayment and increasing your credit score. Ensure you get your free annual credit report to determine what you should work on.
With over 50 years of mortgage industry experience, we are here to help you achieve the American dream of owning a home. We strive to provide the best education before, during, and after you buy a home. Our advice is based on experience with Phil Ganz and Team closing over One billion dollars and helping countless families.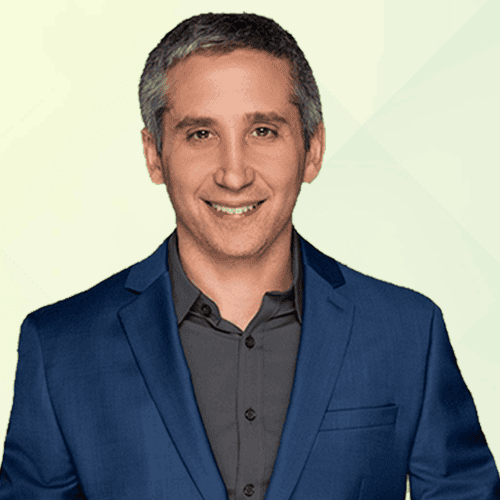 About Author - Phil Ganz
Phil Ganz has over 20+ years of experience in the residential financing space. With over a billion dollars of funded loans, Phil helps homebuyers configure the perfect mortgage plan. Whether it's your first home, a complex multiple-property purchase, or anything in between, Phil has the experience to help you achieve your goals.