The Ultimate Guide to Naples Florida Retirement
Phil Ganz
/
8 Min Read
/
Mar 21, 2022
Dubbed the jewel of Florida's Paradise Coast, Naples is among the most desirable and peaceful places to retire. This beach town boasts the best sunsets in the whole world, numerous first-class restaurants, museums, golf courses, and shopping malls. The laid-back and healthy lifestyle of Naples makes it one of the top places for your retirement. Here is the ultimate guide to Naples, Florida retirement.
Why You Should be Retiring in Naples, Florida
Naples is a desirable retirement destination in the state of Florida. This luxurious coastal town has a population of around 24,000 that enjoys a high quality of life not to mention beautiful weather throughout the year. Below are reasons why Naples should be your first choice of a retirement city in Florida:
1. Active Lifestyle Surrounded by Nature
Naples's location in Florida makes it a nice place for retirees. The city is situated just close to the coast, nature preserves, beaches, and Florida Everglades. Beaches in Naples, Florida boast stunning beauty and breath-taking views complete with crystal clear blue waters.
Besides relaxing by the beach, you can hunt for shells, look for clams or enjoy the unfolding scenery. During summertime, you and your family can take a dip in the ocean waters to cool off or showcase your swimming skills.
Bear in mind that Naples beaches are family-friendly and safe throughout. For that reason, you can bring along your family members to have their greatest moments.
If you ever dreamed of retiring to a home just next to a large water body, Naples should be your ultimate choice. Naples is also a boater and fisherman's paradise. It offers hundreds of waterfront homes to residents and newcomers.
At the same time, Naples provides homes in boating communities to enable you to venture into the nearby islands such as Naples Island and Marco on a boat. Generally, Naples is a place of choice if you are looking to retire in a city that has an active lifestyle surrounded by nature throughout the year.
2. Guaranteed Safety
As a retiree, your safety must be your primary concern. Naples, Florida assures you of that safety in every aspect of life. As a matter of fact, Naples is one of the safest places in Florida to call home. Its crime rate is about 90% less than the state of Florida average.
Naples is a safe place to walk around, jog at night, stroll in the evening, or bring your family members out. The ratio of police officers to the residents is one of the highest in this state of Florida. The same ratio is substantially higher than in cities like Tampa, Orlando, and Miami. This means that you can always enjoy endless hours of peace and safety in a well-protected community.
Since Naples is in Florida, you should expect it to experience hurricane attacks. The good news is that Naples's geographical location keeps it safer than some cities in Florida. So, if you settle here you won't have to worry about the disaster prevention measures regarding the risk of hurricanes.
The fact that Naples is among the wealthiest cities in the country its quality of buildings, barriers, and other structures can withstand natural disasters like hurricanes. Plus, Naples has one of the best disaster prevention and management strategies to handle natural disasters. For that reason, your safety and that of your loved ones are always guaranteed.
3. Impressive Dining Establishments
Naples is home to numerous dining establishments. It boasts several cafes, bakeries, bistros, and quite a number of five-star dining options. In this case, Naples providence an impressive dining scene for visitors, residents, and even those coming to retire here. There are countless options when it comes to food choices.
The city's culinary culture is part of life and has gone through a tremendous evolution to meet the ever-changing demographic needs in the last few years. Apart from that, many beachside restaurants in Naples, Florida provide enjoyable and panoramic views of the sea as you enjoy an evening dinner with your family.
All these eating joints have a blend of international flavors from different parts of the world. The flavors are carefully combined with the freshly-caught seafood to guarantee you satisfaction and quality. With that being said, you can be certain that your retirement life in Naples will provide you with almost everything that makes your life more exciting and fulfilling.
4. A moderate Climate
Naples is located in the southernmost part of the Gulf Coast. This is also an area considered to be a retirement destination for many people in the United States. Residents of Naples enjoy a moderately mild climate in most parts of the year.
The area experiences a few degrees of warmth compared to the northern parts of the country. As such, Naples and other cities within Florida are ideal for retirees from other states.
As a resident of Naples, you may expect average daily highs (in the low 90s) in summer and highs of 70s during the winter season. The average lows in Naples do not fall below the low 50s in winter. These friendly weather conditions make Naples a comfortable place to start your retirement years.
5. Diverse Demographic
Unlike most cities, Naples enjoys a diverse and widespread age demographic. The median age for its residents stands at 61 years. About 30% of Naples residents are aged between 45 and 65 while 42% are those aged 65 and above. These age groups consist mainly of retirees who choose to enjoy the rest of their lives here.
Naples provides residents with one of the best resort lifestyles that suit those on retirement. The city is also home to several gated communities complete with country clubs. All these features enable some residents to spend their retired days relaxing or taking part in different recreational activities. So, if retiring in Naples, Florida is part of your plan, then you should consider purchasing a home designed specifically for individuals aged above 55 and older.
6. A Vibrant Shopping Scene
Naples is famous for its vibrant shopping scene in the whole of Florida. Whether you are looking for priceless antiques, a perfect outfit for paradise, or a touch of your beach outfit, there are plenty of unique places to buy these items. All you need is to check your bank balance and know where to get started with your shopping and everything else will fall in place much to your delight.
In particular, you may start your shopping adventure at Naples Shopping Districts along the 3rd Street South and 5th Avenue South in Old Naples. This is one place where you will come across unique upscale boutiques with designer brands.
Another place for shopping within the Shopping Districts is 10th Street where you will find several thrift stores, antique stores, and consignment shops. Outdoor walking malls are also in plenty. Examples include Waterside Shops, Marcato, and Village at Venetian Bay. The weekly Farmers Markets in Naples will help you obtain freshly produced food for your family.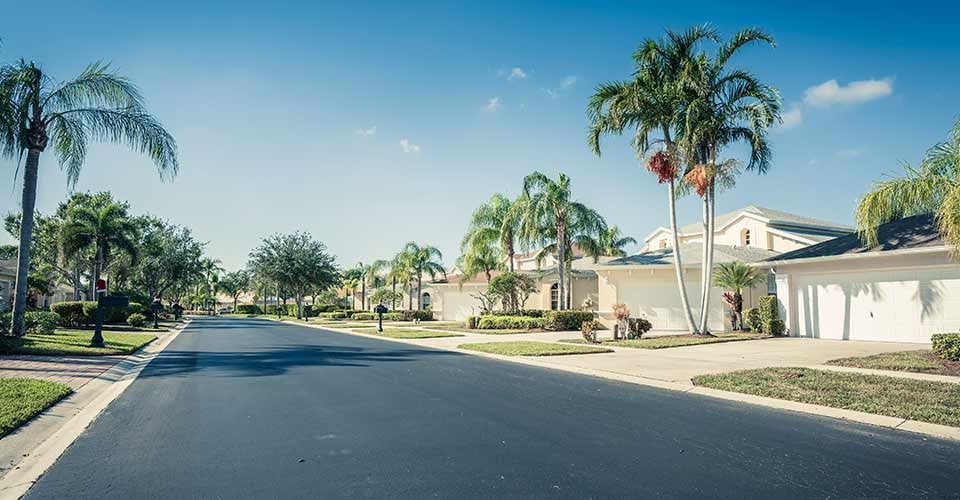 Things to Do
Retiring in Naples, Florida is a wise decision to make because you will get closer to some of the exciting things to do. Once you settle in this city, you will have enough time to discover and even explore some of the attractions that make Naples a top tourist destination.
Bear in that this is one of the must-see places in Florida, so staying here will make your retirement years easy and exciting. That is why it is rated as one of the US best places to retire and best vacation spots.
Things you may want to do while in Naples include:
1. Spending Time at Naples Best Beaches
During your free time, you may get to the nearest beach to enjoy the cool breeze from the sea while strolling along the soft, white sand. Alternatively, you may take your time exploring the entire 16-mile shoreline to keep yourself fit as you enjoy every moment of your adventure.
2. Cruising Naples Tiki-Style
Once you settle in your retirement home in Naples you will have the privilege to experience something unique and totally Tiki. This is actually a new way to enjoy cruising with your family members or friends. The cruising Naples Tiki-style enables you to see Bonita Island bays and Naples Bay in the comfort of your bar seat. Most of these floating tiki bars are in two locations within Naples and they all assure you an afternoon full of fun on a typical sunny day.
3. Visiting the Naples Arts Scenes
Naples, Florida gives you access to the art scenes including the world-class cultural attractions. The city has countless galleries and two performing art theaters. The city serves as the premier venue for various fine arts exhibitions, community arts education, and live performances. So, if you are an art enthusiast, then Naples should be your next place to retire.
4. Strolling the Naples Pier
If history is one of your favorite topics of discussion, Naples 130-year-old pier has you covered. The pier has always been popular across different generations in Naples, Florida. In 2017, the tie got a facelift after a deadly Hurricane Irma. The facelift gave it new rails, planking, and lighting to make it look more magnificent and appealing to the residents and visitors alike.
The fishing pier is yet another historIc place to enjoy most of your free time, especially during evening hours. You can catch the sunset or take a casual stroll along this iconic pier.
Alternatively, you may visit the famous historic Palm Cottage to learn some more history. This attraction is considered to be among the oldest surviving home in Naples and its surrounding areas. It is usually open from Tuesday to Saturday for both self-guided tours and docent-guided tours.
You may also join the guided walking tour of Naples' historic district in your free time. With this type of tour, one member from the Naples Historical Society will take you around while answering your questions regarding this historic site.
5. Visiting The Naples Zoo
Located at Caribbean Gardens, the Naples Zoo opens its door to visitors and residents who come to view and learn more about some wild animals in captivity. The 44-acre zoo was established in 1919 as a tropical garden.
Today, the zoo is home to several native species including other unique animals such as the big cats, giraffes, lemurs, and a giant anteater. You may also tour Monkey Island by taking a boat ride. All these activities will make your retirement time in Naples to be full of adventures at any given time of the year.
6. Spending Quality Time at the Naples Botanic Gardens
If you love nature and everything in it, a visit to the Naples Botanical Gardens will inspire you even more. The 170-acre collection of botanical gardens is a preservation land with numerous cultivated gardens. It represents up to seven unique natural habitats with more than 1000 diverse flora species.
As a retiree in Naples, you may dedicate your morning hours to exploring the expansive lush greenery in the botanical gardens. The lush greenery is one of the most popular naturals gems that Naples offers to visitors and residents. Besides, the botanical gardens feature themed gardens, water features complete with the wetlands preserve, and an interactive Children's Garden.
7. Hiking in Naples
To keep yourself fit, you need to take a hike as often as possible. Luckily, Naples, Florida provides you with terrain for hiking. The terrain in this southwest Florida region is flat and lush, making it a safe place to hike. There are also some places to go out and explore the several local boardwalk trails on foot.
8. Visiting the Naples Museum
Naples boasts several museums that you can visit to familiarize yourself with the history of this place. Naples Depot Museum is one of the best museums to visit. Located in downtown Naples, this museum is among those listed on the National Register of Historic Places to visit. It provides the rich history of Naple's early transportation and technology.
Naples Trian Museum is another must-visit historic place. This museum is recommended for you if you are a train and model lover. It is always open to visitors and residents on Saturdays. Collier County Museum, Baker Museum, and Naples Holocaust museums are additional historic sites to visit during your retirement.
Naples Neighborhoods
Several Naples neighborhoods are available to choose from depending on sights, amenities, schools, and businesses nearby. Below is a breakdown of the most popular neighborhoods you may want to consider for your retirement:
Park Shore - This is a luxurious neighborhood featuring waterfront and inland properties. There is boat access for residents in this part of Naples. Homes tend to be costly although they are close to several social amenities.

Aqualane Shore - Located between Port Royal and Olde Naples, Aqualane Shore is a luxury neighborhood in Naples. It offers access to the best restaurants in Naples and the beachfront, including deepwater canals. Homes in this neighborhood are relatively cheaper than in Park Shore.

Moorings - This neighborhood is situated along Route 41 and in the middle of Naples. It is known to offer a quiet condominium community of magnificent homes complete with private waterfront access.

Coquina Sands - Named for its soft limestone, Coquina Sands features tree-lined streets. This neighborhood provides an elegant and tropical feel to all residents. Most importantly, it is located close to Old Naples and shopping complexes.

Port Royal - Tucked away in the southern region of Naples, Royal Park is considered a prestigious neighborhood. It features wide canals, harbors, fun pirate-themed street names, an elite Port Royal Club, and a private beachfront.
Final Thought
It is not a coincidence that Naples is referred to as the Best Place to Retire in Florida. In fact, the city ranks at number one among the "Best Cities for Early Retirement" and this is evident from the information highlighted above.
As a retired resident of this city, you will enjoy all the benefits that Florida offers including the upscale environment in Naples. The state's no-state income tax is another reason for retiring in Naples, Florida.
Spend the rest of your retirement days playing golf, yachting, and relaxing by the pool with your neighbors. You just need to engage a reliable mover to schedule and execute your relocation plan to start a new life in the state of Florida.
Interested in learning about becoming a resident in Florida or moving there? Read more.