A Guide To The Types Of VA Loans in Florida

By Phil Ganz

Edited by Ryan Skerritt
7 Min Read
Jul 05, 2023
Backed by the Department of Veterans Affairs, these loans provide numerous advantages, such as exemption from mortgage insurance and the ability to borrow funds without a down payment.
In the Sunshine State, eligible individuals can benefit from a range of VA loan options, including home purchase loans and refinancing programs.
These opportunities are accessible to service members and surviving spouses who meet specific qualifications.
Now, let's delve into the different types of VA loans available in Florida and explore the eligibility requirements for each.
What Is A VA Loan?
In Florida, just like in other states, VA loans are not directly issued by the Department of Veterans Affairs (VA) but rather by financial lenders such as banks, credit unions, and mortgage providers.
However, these loans are backed by the federal government, which significantly reduces the risk for lenders and minimizes the upfront investment required from potential borrowers.
The federal backing of VA loans provides a guarantee to lenders that they will recover a portion, if not all, of their losses in case the homeowner defaults on payments and the property enters foreclosure.
As a result, lenders can offer more favorable terms on VA loans compared to conventional or FHA loan programs.
When it comes to Florida, the same principle applies. VA loans in the Sunshine State benefit from the government's guarantee, ensuring that lenders are more willing to extend loans with advantageous terms to eligible applicants.
This federal support makes VA loans a compelling option for veterans, active-duty personnel, reserves, national guard members, and qualifying spouses looking to secure affordable homeownership in Florida.
What Types Of VA Loans Are There?
In Florida, it's essential to evaluate the features and options of each type of VA loan to determine the most suitable choice for your specific needs.
Here are some of the VA loan options available in the state:
VA Home Purchase Loan
In Florida, a VA home purchase loan, also referred to as a VA jumbo loan, is the standard form of mortgage that falls under the VA loan program.
It provides eligible buyers with the opportunity to purchase properties without the need for a down payment. Compared to conventional mortgages issued by private lenders, VA purchase loans offer more favorable terms.
However, it's important to note that individual lenders may still require a down payment for VA jumbo loans, even though it is not mandatory according to the Department of Veterans Affairs.
Similar to other types of mortgages, VA purchase loans in Florida give you the flexibility to choose between adjustable-rate and fixed-rate mortgages, depending on your preferences and financial goals.
VA Renovation Loan
For those looking to purchase a property and make home improvements, a VA renovation loan is an option worth considering.
This loan allows borrowers to obtain funds for both the purchase and renovation of a home, providing a comprehensive financing solution.
While VA renovation loans are designed to facilitate home alterations and repairs, it's important to note that not all lenders in Florida offer this specific loan option.
You may need to explore different lenders to find one that provides VA renovation loans.
Native American Direct Loan (NADL)
Qualified service members and their surviving spouses, where at least one of them is of Native American descent, can benefit from the Native American Direct Loan (NADL) program.
Backed by the Department of Veterans Affairs, this loan program is available for home purchases or to refinance existing mortgages.
Like other types of VA loans, NADL mortgages allow you to finance the full purchase price of the home without requiring a down payment, unless specified otherwise by your lender.
This program provides a valuable opportunity for Native American individuals and families in Florida to achieve homeownership.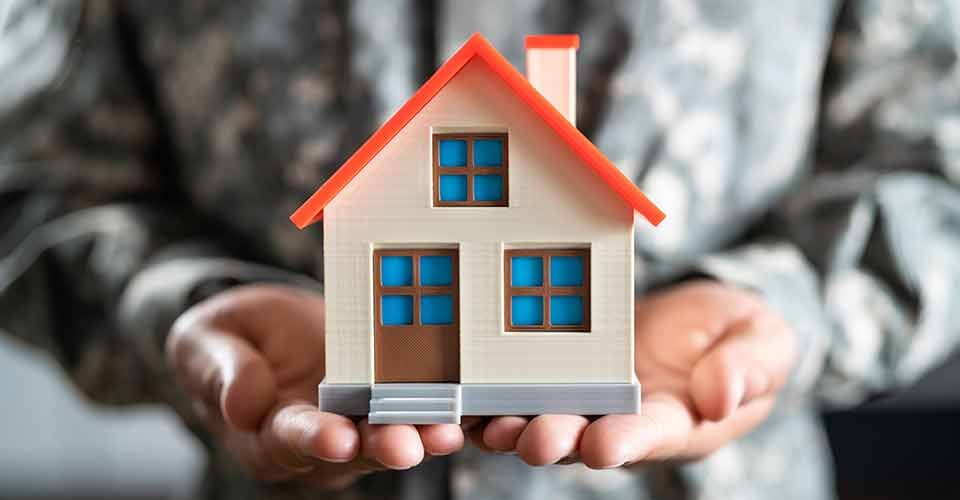 Types Of VA Refinance Loans
In Florida, VA loans offer the opportunity to refinance your existing mortgage, provided you meet the necessary requirements.
Let's explore some of the types of refinance loans available through the VA:
VA Cash-Out Refinance
In Florida, homeowners with a VA loan can also utilize the option of a VA cash-out refinance to refinance their mortgage.
This type of loan allows borrowers to access up to 100% of their home's equity, providing funds that can be used for various purposes.
Whether it's paying off medical bills, consolidating family debt, covering educational expenses, or making home improvements, a VA cash-out refinance offers the flexibility to address financial needs.
Additionally, borrowers can opt for a rate-and-term refinance if they prefer to focus solely on adjusting their interest rate.
While non-VA borrowers can also consider cash-out refinances, the available home equity may be limited compared to VA loans.
VA Interest Rate Reduction Refinance Loan (IRRRL)
Another refinancing option available through the VA in Florida is the VA Interest Rate Reduction Refinance Loan (IRRRL), commonly known as a VA Streamline Refinance.
This loan is designed to help borrowers lower their monthly mortgage payments by reducing their interest rate or transitioning from an adjustable-rate loan to a fixed-rate mortgage.
The advantage of an IRRRL is that it typically eliminates the need for an appraisal or additional income documentation, streamlining the refinancing process.
Furthermore, borrowers have the option to add joint borrowers through a joint VA loan. It's important to consider closing costs when evaluating whether the VA IRRRL is the right choice for your refinancing needs.
By offering these different types of refinance loans, the VA provides opportunities for Florida homeowners with existing VA loans to optimize their mortgage terms, reduce their monthly payments, and access the equity in their homes for various financial purposes.
Who Qualifies For A VA Loan in Florida?
In order to qualify for a VA loan in Florida, you must meet one of the following criteria:
Active-Duty, National Guard, or Reserves Service Member/Veteran - You must be an active-duty, National Guard, or reserves service member or a veteran who meets specific minimum length-of-service requirements.

Surviving Spouse - You can also be a surviving spouse of a military service member who died while on active duty.

Active-Duty Military Member or Veteran with a Service-Connected Disability - If you are an active-duty military member or veteran with a disability connected to your service, you are eligible for a VA loan.
It's important to note that while meeting the VA's eligibility requirements is necessary, you must also fulfill the individual credit and income requirements set by the lender. These requirements vary from lender to lender and are not determined by the VA.
Additionally, the property you intend to purchase using the VA loan must serve as your primary residence, not a vacation or investment home.
To obtain a VA loan, you will need a Certificate of Eligibility (COE) issued by the Department of Veterans Affairs, which verifies your qualifying service member or surviving spouse status. Surviving spouses may have additional requirements for VA loan eligibility.
Moreover, the property you intend to purchase must meet certain requirements. A VA-approved appraiser will assess the property to ensure it meets the VA's minimum property requirements and aligns with current government guidelines on value. If the property doesn't appraise well, your lender may not approve the loan.
Why VA Loans Are A Great Option in Florida
VA loans offer several significant benefits for borrowers in Florida. Let's explore some of the top advantages of using a VA home loan:
No Down Payment - One of the standout benefits of VA loans is the ability to finance 100% of the home's purchase price, provided the lender agrees. This means you won't have to worry about saving for a down payment, making homeownership more accessible, especially for first-time buyers or those with limited savings.

No Mortgage Insurance - Unlike conventional loans, VA loans do not require borrowers to pay for private mortgage insurance (PMI) if they don't have a 20% down payment. This can result in significant savings over time, as PMI fees are typically an added expense for borrowers.

Easier Requirements - Lenders often offer more flexible credit score and financial requirements for VA loans compared to other mortgage options. This flexibility can make it easier for qualifying service members to be approved for a VA home loan, even if they may not meet the stringent criteria of other mortgage types.

Unique Debt-to-Income Ratio Calculation - VA loans utilize a different formula when calculating the applicant's debt-to-income ratio (DTI). This can be advantageous for borrowers, as it allows them to afford a larger home or a home with more amenities, as compared to other loan programs that may have stricter DTI requirements.
By taking advantage of a VA home loan in Florida, borrowers can enjoy these benefits, making homeownership more attainable, eliminating the need for a large down payment, and offering more flexibility in meeting the loan requirements.
When Does The VA Funding Fee Apply?
When obtaining a VA loan in Florida, borrowers are not required to pay mortgage insurance if they put less than 20% down on the home. Instead, they are responsible for the VA funding fee, which is a flat fee determined by the federal government.
For purchase loans in 2023, the VA funding fee ranges from 1.4% to 3.6% of the loan amount. Depending on the borrower's down payment amount, they can choose to pay the funding fee upfront or include it in their total loan amount.
It's important to note that the specific cost of the funding fee is calculated based on individual circumstances and the loan itself. Each borrower's situation will be unique.
If you have a disability resulting from military service, you may be eligible for a waiver that allows you to avoid paying the VA funding fee.
To determine your eligibility for a VA funding fee waiver, it is recommended to contact the Department of Veterans Affairs for further guidance and information.
By understanding the VA funding fee and its potential impact on your loan, you can make informed decisions regarding payment options and explore available waivers if you qualify.
What Are The VA Loan Limits in Florida?
VA loan limits are not determined by the type of VA loan you choose, but rather by the maximum mortgage amount that an individual lender is willing to provide.
These limits can be influenced by factors such as your income, credit score, debt-to-income ratio (DTI), and other individual considerations.
To determine the right type of VA loan for you, it's essential to consider your eligibility, specific situation, and financial needs. Think about your goals with the loan.
If you're looking to refinance an existing loan, a VA Interest Rate Reduction Refinance Loan (IRRRL) could be a suitable option.
For those seeking to make home improvements and already have equity in their home, a VA cash-out refinance may be a solid choice. If you're in the process of purchasing a new home, a VA purchase loan can offer long-term cost savings.
Ultimately, the decision on the type of VA loan depends on your unique circumstances and objectives. Each type of VA loan, including purchase loans, cash-out refinances, IRRRLs, Native American Direct Loans (NADLs), and renovation loans, caters to different needs and purposes.
Regardless of the specific VA loan you choose, you can expect more favorable terms compared to conventional or FHA loans. As a veteran or active-duty service member, you can enjoy significant benefits through a VA loan.
If you are a qualified borrower interested in a VA home loan, you can apply online with MakeFloridaYourHome or reach out to them for further information and assistance.
With over 50 years of mortgage industry experience, we are here to help you achieve the American dream of owning a home. We strive to provide the best education before, during, and after you buy a home. Our advice is based on experience with Phil Ganz and Team closing over One billion dollars and helping countless families.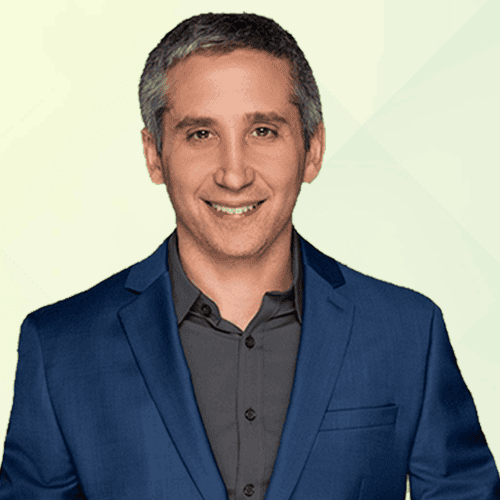 About Author - Phil Ganz
Phil Ganz has over 20+ years of experience in the residential financing space. With over a billion dollars of funded loans, Phil helps homebuyers configure the perfect mortgage plan. Whether it's your first home, a complex multiple-property purchase, or anything in between, Phil has the experience to help you achieve your goals.