The Ultimate Miami Neighborhood Guide for 2023
Phil Ganz
/
35 Min Read
/
Feb 03, 2023
This comprehensive guide is designed to help you navigate the different neighborhoods of Miami and find the one that best suits your lifestyle.
Whether you're seeking a family-friendly neighborhood, professional opportunities, a retirement haven, entertainment and nightlife, or Miami life on a budget, this guide will provide you with the information you need to make an informed decision.
By the end, you will be well-versed in the options available to you and able to select the perfect location for your unique needs.
Miami's Best Neighborhoods to Raise a Family
When it comes to raising a family, the right neighborhood can make all the difference. Miami is home to some of the best neighborhoods in Florida for families, offering great schools, parks, and recreation centers, as well as plenty of attractions and activities that are perfect for children.
From historic downtown with cobblestone streets to vibrant beachfront communities with up-and-coming restaurants and shopping districts, there's something for everyone when it comes to finding a great place to raise your kids in Miami.
In this guide, we'll take you through some of our favorite family-friendly neighborhoods so you can find the one that suits your needs best!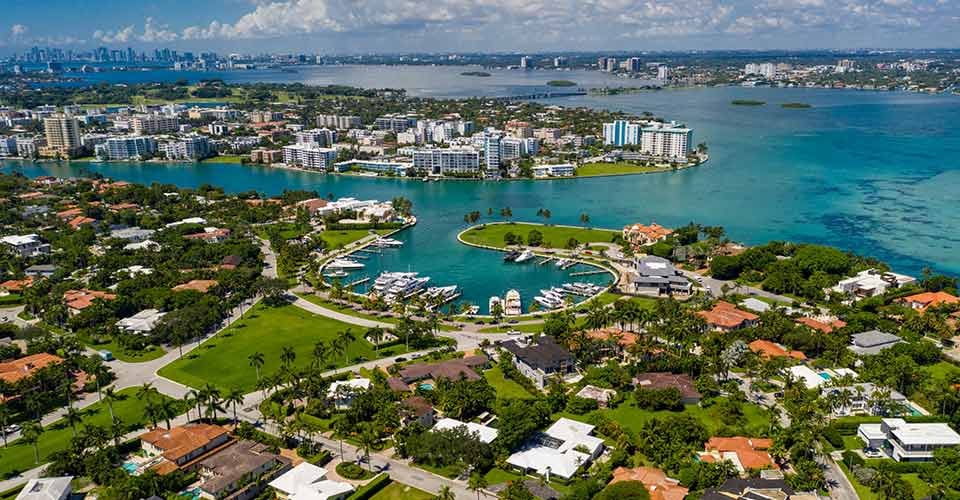 Coconut Grove is one of the most sought-after neighborhoods in Miami and certainly one of the best places to raise a family. Located just minutes away from downtown Miami but with a beautiful natural backdrop, Coconut Grove offers everything you could want in a community.
The schools in Coconut Grove are some of the best in Miami, providing a top-notch education for the kids. Furthermore, the area boasts numerous parks and beaches that provide plenty of outdoor activities to enjoy with the family. Not to mention all of the great shops, restaurants, and entertainment venues in the area as well.
Coconut Grove is one of the safest neighborhoods in Miami. With a low crime rate and plenty of security around, it is an ideal place for families to settle down. The police station is located just a few blocks away from the main commercial district and there are also private security guards that patrol the area on a regular basis.
The Kampong and Dinner Key Marina are two of Coconut Grove's most popular attractions. The Kampong is a botanical garden that features plants from all around the world. It also serves as an educational center for children and adults alike, offering classes on horticulture and gardening.
Meanwhile, Dinner Key Marina offers plenty of activities such as sailing, fishing, and kayaking. Visitors can also enjoy stunning views of Biscayne Bay while dining at one of its many waterfront restaurants or take a stroll along its boardwalk to admire the boats docked there. Both The Kampong and Dinner Key Marina offer something for everyone to enjoy in Coconut Grove!
Coral Way
Just west of Coconut Grove is Coral Way, a traditional suburban neighborhood located in the heart of Miami. It boasts beautiful architecture from the early 20th century, giving it a unique charm that sets it apart from other parts of Miami.
Despite the quaint atmosphere and charming feel of the area, Coral Way offers locals easy access to downtown Miami, allowing them to enjoy both lifestyles whenever they want. In addition to easy access, Coral Way is home to numerous restaurants and bars, offering plenty of dining and entertainment options for locals and visitors alike.
With its proximity to downtown Miami, tranquil atmosphere, and a plethora of amenities, Coral Way is one of the best places to live in Miami.
Coral Way is an ideal neighborhood for families who enjoy living in a peaceful atmosphere where security, safety, and relaxing activities are priorities. The area boasts many parks and beaches that provide plenty of outdoor activities, such as sailing and kayaking, fishing, and more.
Pinecrest Gardens is a beautiful park located in the Coral Way neighborhood of Miami. This lush oasis features an array of native and exotic plants, giving visitors an opportunity to explore some of the city's most stunning flora.
The park also boasts several walking trails, a butterfly garden, and a large lake that is perfect for fishing or boating. Pinecrest Gardens is a must-visit spot for anyone looking to explore the great outdoors of Miami!
Jardim de Portugal is a popular Portuguese restaurant located in the neighborhood of Coral Way. This cozy spot offers traditional dishes from Portugal like caldo verde, a tasty kale soup, and bacalhau a brás, an iconic cod dish with potatoes.
Jardim de Portugal also serves up tasty desserts, such as pastel de nata, or Portuguese custard tarts. When visiting Coral Way, make sure to stop by Jardim de Portugal for a true taste of Portugal!
Brickell
Brickell is a vibrant and affluent neighborhood located directly adjacent to Downtown Miami. It is one of the fastest-growing neighborhoods in the city, with modern high-rises, chic restaurants and bars, and upscale shopping centers.
Brickell boasts an abundance of high-end residences, ranging from high-end condos to luxurious penthouse apartments. With its amazing views of Biscayne Bay and the Miami skyline, plus its world-class shopping and dining scene, it's easy to see why many people are looking for an opportunity to live in Brickell.
Brickell is ideal for businessmen and women who want to raise their families near where they work, eliminating the need for a long commute from the suburbs. Home to over 50 banks and financial firms, many people moving to Miami for work might find that they want to live close to their new job.
Brickell is great for families because of the safety of the area. The area is 66% safer than the Florida state average while also being centrally located, which makes it a unique opportunity for families.
Brickell City Centre is a shopping and dining destination located in the heart of Brickell. The four-level center houses over 90 stores ranging from designer fashion labels to exclusive lifestyle brands. Visitors will find stores like All Saints, Zadig & Voltaire, Uniqlo, and Sephora, as well as many other luxury retailers.
Aside from shopping, Brickell City Centre also offers several gourmet restaurants to choose from. From casual eateries to high-end restaurants, there is something here to satisfy every appetite.
In addition to its shopping and dining options, Brickell City Centre is home to several entertainment venues such as a movie theater, bowling alley, and ice rink.
Visitors can also enjoy outdoor activities such as live music events held on the terrace or al fresco concerts in Cinépolis Plaza. On select days during the year, there are even fireworks displays set off over Biscayne Bay for a truly spectacular show!
The Roads
Living in The Roads is an ideal location for families looking for a safe and urban neighborhood. Its tree-lined streets and old homes provide a peaceful atmosphere and the local schools are among some of the most prestigious private institutions in the area.
The Roads is conveniently located near Brickell and Downtown, making it easy to access the city's vibrant culture, commerce, entertainment, and dining options.
The neighborhood is home to a variety of restaurants, bars, coffee shops, and parks that cater to all ages. Many young professionals also live in The Roads due to its convenient location and liberal environment.
Families living in The Roads can take advantage of its world-class educational options. With multiple elementary schools nearby as well as some of Miami's top private high schools, children will have the chance to receive an exceptional education.
Additionally, the neighborhood offers various recreational activities for children such as tennis courts and swimming pools strewn about the area which makes it perfect for those who enjoy outdoor activities.
The Roads also provides plenty of opportunities for parents to explore leisure activities of their own. Yoga studios, art galleries, trendy bars, eclectic restaurants - there's something here for everyone!
Furthermore, safety is not a concern when living in The Roads since crime rates are low throughout the entire area.
Bay Point
Bay Point is an ideal community for families due to its unparalleled location and luxury amenities. Situated in the Upper Eastside of Miami, Florida, Bay Point is a gated community with nearly 250 houses that feature a variety of architectural styles and aesthetics.
With close proximity to Biscayne Bay, the area offers quick access to both waterfront activities and local attractions such as the Adrienne Arsht Center for the Performing Arts and American Airlines Arena.
Families seeking privacy and convenience will find it in abundance within this exclusive neighborhood. Due to its privacy, Bay Point's Sabal Palm Road has been noted as one of the most expensive streets in the country, demonstrating just how desirable this area truly is.
Not only does it offer top-of-the-line security with its gated entryways, but it also offers numerous large and majestic homes that can accommodate any family size or type - from historic ranches to contemporary Floridians.
This allows homeowners to either preserve their home's architectural integrity with restorations or renovations to create more modern designs.
Aside from its beautiful architecture, Bay Point also provides superior convenience for families who enjoy outdoor activities.
Boasting easy access to Biscayne Bay, families can take advantage of water sports such as sailing, kayaking, and fishing without having to travel far from home.
The neighborhood also features various parks with playgrounds perfect for children looking for outdoor fun while still being conveniently located near their homes.
Miami's Best Neighborhoods To Retire In
Are you looking to retire in Miami? If so, you've come to the right place! Miami is home to some of the most beautiful neighborhoods and communities in Florida.
From beachfront condos with stunning views of the ocean to cozy inland enclaves filled with lush greenery and friendly neighbors, there's something for everyone here.
In this section of our guide, we will be exploring some of the best neighborhoods in Miami that are ideal for retirees. We'll cover everything from amenities and attractions to transportation options and more.
So whether you prefer a quiet life near the beach or an active lifestyle close to downtown nightlife, we have something for you!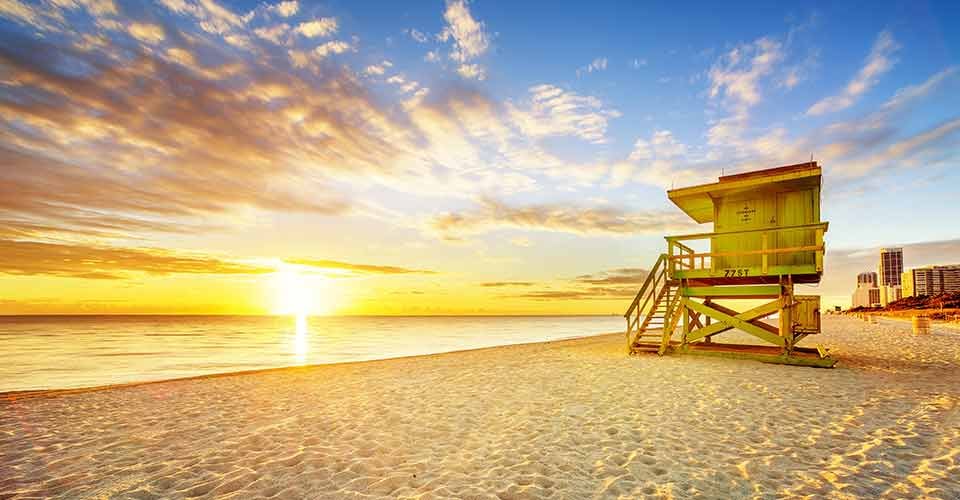 Virginia Key
Retiring to Virginia Key, Miami is the ideal choice for anyone looking for an exotic and vibrant lifestyle in a warm and sunny place. With its beautiful white sand beaches, turquoise waters of the Atlantic Ocean, and mild temperatures year-round, it's no wonder why many retired folks are making Virginia Key their home.
The weather in Virginia Key is typically sunny, with temperatures averaging between 78°F (25°C) in the winter and 88°F (31°C) in the summer. This makes it ideal for retirees looking to escape cold winter weather as well as those who prefer warmer climates. During hurricane season, it's important to stay up-to-date on weather advisories and be prepared for potential storms.
The Atlantic Ocean provides plenty of opportunities for retirees who enjoy water activities like swimming, fishing, sailing, or kayaking. Water sports are popular on Virginia Key as well, so there is plenty of opportunity to pick up a new hobby or stay active outdoors.
There are also several public parks with gardens and scenic walkways that provide great places to relax and take in the scenery. The key also has some fantastic restaurants and bars where you can grab a bite after a day out on the water or explore local cuisine during your stay.
The community on Virginia Key is diverse yet welcoming with strong ties between generations of local families and various nationalities living here together peacefully.
Retirees can find solace in the fact that they will be surrounded by friendly people who share their values while simultaneously enjoying breathtaking sunsets over Biscayne Bay every night!
Key Biscayne
Key Biscayne in Miami is an idyllic retirement destination for those looking to embrace the beauty of nature. The stunning beaches, parks, and nature preserves provide an oasis of relaxation and tranquility that can be enjoyed year-round.
The Matheson family once owned the property as a coconut plantation, but they donated 800 acres of land which now comprise Crandon Park - so there's plenty of access to unspoiled beaches!
Retirees will appreciate all that Key Biscayne has to offer. Those seeking a leisurely lifestyle have access to two large parks - Crandon Park and Bill Baggs Cape Florida State Park - filled with sandy beaches, mangroves, and tropical forests that are filled with birdlife, butterflies, and loggerhead turtles.
Both parks are open from sunrise until sunset each day, allowing retirees to spend their days enjoying the sights and sounds of nature without worrying about crowds or overcrowding.
In addition, nearby restaurants provide spectacular views from which retirees can observe the wonders of Key Biscayne as they enjoy lunch or dinner.
For those interested in recreational activities, there are plenty of options available in Key Biscayne. Popular activities include swimming in the ocean waters surrounding Key Biscayne or fishing off the shores thanks to its ample number of fish species including bonefish, tarpon, permit, snook, and more.
Retirees can also stroll along miles of serene beachfront trails while taking advantage of abundant wildlife viewing opportunities; many species such as sea turtles and wading birds call this area home due to its protected environment.
Finally, golfers will enjoy a round (or two) at one of Key Biscayne's premier courses – The Links at Crandon Park Golf Course – which offers 18 championship holes alongside breathtaking views.
From marine adventures to wildlife viewing opportunities to peaceful walks on pristine beaches – Key Biscayne in Miami offers something for every retiree looking for the ultimate relaxation destination.
Whether you're looking for a quiet retreat from everyday life or an active lifestyle surrounded by nature – there's something here for everyone!
Belle Meade
Belle Meade is the perfect neighborhood to retire from and enjoy your golden years. The gated community consists of approximately 390 single-family homes ranging in price from the low $700k's up to the $10 million range, giving retirees a wide variety of opportunities to find their ideal home.
With its close proximity to Miami Beach, Midtown, the Design District, and Downtown Miami, Belle Meade offers a tranquil escape from the hustle and bustle of city life while being surrounded by all that South Florida has to offer.
The streets of Belle Meade are wide and pedestrian-friendly, with plenty of parking and ample sidewalks for strolling. You'll find mature trees, lush landscaping, and well-manicured lawns throughout this quiet residential neighborhood.
Many of the homes on dry lots offer between 1,500 to 2,000 square feet of living space, perfect for those looking for a manageable yet comfortable size home. For those looking for waterfront living, there are 90 homes on both Belle Meade Island as well as along the Little River and Belle Meade Boulevard.
Wherever you choose to live in Belle Meade you'll be sure to feel secure with its 24/7 guard gates at both entrances – one main gate east of Biscayne Boulevard on NE 76th Street and one guard gate crossing over from the mainland onto Belle Meade Island.
For retirees who enjoy an active lifestyle, there are plenty of activities available within walking distance or just a short drive away such as golf courses, parks, and marinas offering fishing or boating excursions.
Shopping centers nearby include Aventura Mall which is only 4 miles away or Bal Harbour Shops just 15 minutes down US1. You'll also have no problem finding delicious restaurants serving cuisine from all around the world to satisfy any palette.
With its beautiful scenery, endless amenities nearby, and affordable housing options - it's no wonder why retired people flock to this charming neighborhood!
Venetian Islands
The Venetian Islands are a chain of artificial islands in Biscayne Bay located between the cities of Miami and Miami Beach, Florida. These exclusive islands offer spectacular waterfront views, privacy, and convenience to nearby attractions like Sunset Harbour Plaza, the Design District, and Downtown Miami.
The Venetian Islands provide residents with an abundance of outdoor activities such as biking or jogging along freshly painted bike paths or taking leisurely strolls on sidewalks that line the entire 3.5-mile corridor.
Residents also have access to a variety of transportation options including courtesy trollies, Citi bikes, and Freebie golf cart rides for added convenience.
With its stunning scenery, warm waters filled with dolphins playing in the bay, and plenty of amenities within reach—the Venetian Islands are sure to be a top choice among retirees looking for their perfect home away from home in sunny Miami!
Retiring to the Venetian Islands in Miami offers a plethora of advantages, particularly for those seeking privacy. These exclusive islands are situated away from the hustle and bustle of mainland Miami, providing retirees with a peaceful haven to enjoy their golden years.
The properties found here on dry lots and waterfronts offer unparalleled seclusion and breathtaking views of the city skyline.
An added bonus is that residents can take advantage of several transportation choices within reach, allowing them to go car-free. With its lush green paths and separate sidewalks, seniors can enjoy leisurely strolls through scenic nature trails surrounded by calming waters.
Plus, the area boasts an abundance of dolphins playing in the bay that are visible throughout the day—a sight sure to bring joy to any retiree!
In addition, retirees have access to nearby amenities like Sunset Harbour plaza and Design District while still enjoying their privacy—the perfect combination for any retiree looking for their perfect home in sunny Miami!
The Venetian Islands are situated directly on the Miami coastline, offering retirees breathtaking views of the beach and ocean. The sandy beaches that line the shore provide plenty of opportunities for sunbathing under the warm sun or taking a leisurely stroll along the coast while admiring the turquoise waters.
Residents can also take advantage of watersports such as kayaking, paddle boarding, and more. A bonus is that even from far away, residents can still appreciate the beauty of the beach thanks to stunning vistas visible from various properties throughout the islands.
Retirees can watch in awe as dolphins jump out of the water in front of them and listen to seagulls singing in harmony along with the crashing waves.
Those living near waterfront properties will have access to unobstructed ocean views right from their backyards—a true paradise!
Not only that, but any retiree looking to relax on one of these peaceful beaches will find plenty of spots tucked away from sight where they can quietly enjoy their own slice of paradise.
With its calming ocean breezes and stunning scenery, retiring to Miami's Venetian Islands promises seniors an unforgettable retirement experience filled with adventure and relaxation.
Miami's Best Neighborhoods for Young Professionals
Are you a young professional looking to move to Miami? With its excellent business climate, no personal income tax, and strong economy, Miami is the perfect place for entrepreneurs and professionals of all ages.
From the bustling downtown core to the more laid-back suburbs, there are plenty of options for those in search of their ideal neighborhood.
This guide will explore some of the best neighborhoods in Miami for young professionals so that you can find your perfect fit!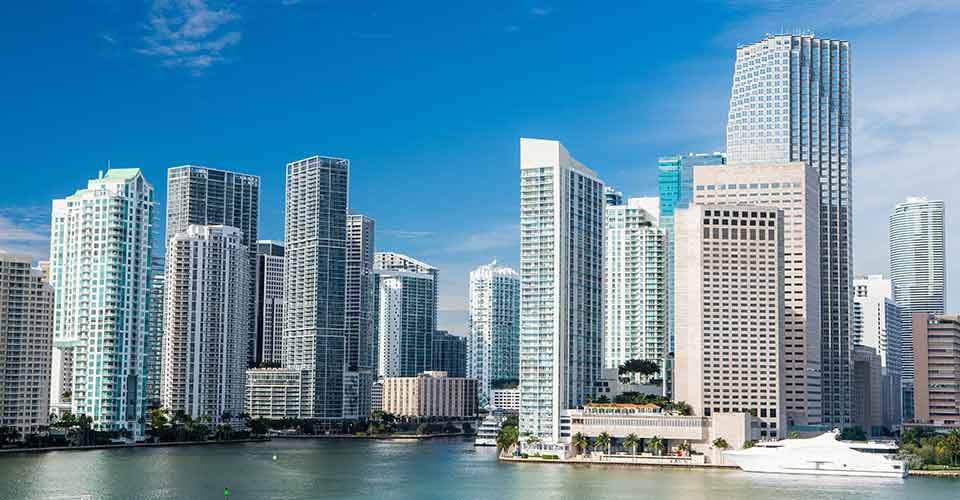 Downtown Miami is a mecca of opportunity for businesses. This bustling financial district has seen unprecedented investment in recent years, making it one of the most vibrant neighborhoods in the city.
Home to the largest concentration of international banks in the United States, Downtown Miami is a vibrant financial district that has seen major investments over recent years. It's defined by its tall skyscrapers, penthouse condos, and wide boulevards.
As a bustling financial hub with loads of restaurants, bars, and entertainment venues, Downtown Miami is one of the most vibrant neighborhoods in the city.
Downtown Miami is home to many world-class museums, galleries, and performance venues. The Adrienne Arsht Center for the Performing Arts hosts plays, ballets, operas, and musical events year-round.
An eclectic mix of independent and mainstream movie theaters provide endless entertainment options, as does Bayfront Park's free outdoor co-ed movie nights.
If you're a young professional looking for exciting nightlife in Miami, look no further than Downtown. This vibrant area offers the perfect combination of modern luxury and classic charm, with plenty of options to explore.
Whether it's lounging by the pool at one of the many rooftop bars or dancing all night long at any number of nightclubs, there is something for everyone in Downtown Miami.
The restaurants are varied and exquisite, ranging from traditional Cuban cuisine to upscale sushi spots. Plus, there are plenty of shops and galleries where you can browse unique items that you won't find anywhere else.
With its diverse culture and endless entertainment possibilities, downtown Miami truly has it all when it comes to a great night out!
Fratelli Milano is an upscale Italian restaurant that has been a fixture in downtown Miami for over a decade. Located in the heart of the city, this family-run establishment offers diners a unique dining experience with exquisite dishes crafted from fresh, seasonal ingredients.
The menu features classic Italian fare including handmade pasta, succulent seafood dishes, and freshly-prepared pizzas. In the summer months, there's an outdoor patio that provides a relaxing atmosphere for guests to enjoy the beautiful Miami skyline.
Edgewater
Edgewater is one of the best neighborhoods in Miami for young professionals looking to settle down and make a home. Located just north of Downtown Miami, Edgewater offers an urban lifestyle with easy access to some of the city's most popular attractions.
From its waterfront parks and trendy restaurants to its convenient public transportation options, Edgewater has something for everyone who wants to experience all that living in Miami has to offer. Whether you're searching for affordable apartments or luxurious condos, this neighborhood will have exactly what you need.
Read on as we explore why so many young professionals are choosing Edgewater as their go-to spot when it comes time to move!
Edgewater is an ideal location for businesses to set up shop. With its close proximity to Downtown Miami and a variety of public transportation options, the area has become increasingly attractive to entrepreneurs who want easy access to all parts of the city.
Additionally, Edgewater waterfront parks provide plenty of outdoor space for businesses looking to host events or simply enjoy some fresh air during lunch breaks. The neighborhood also boasts a diverse range of upscale restaurants and trendy bars that are sure to attract customers from far and wide.
All in all, Edgewater provides endless opportunities for business owners wanting to make their mark on Miami's vibrant landscape!
Edgewater has become one of the top choices for young professionals looking to make a life in Miami. As the area is just north of Downtown Miami, it provides the perfect combination of an urban lifestyle with easy access to plenty of attractions.
From its waterfront parks and stylish eateries to its convenient public transportation, Edgewater offers something for everyone who wants a piece of Miami living.
The neighborhood is bursting with chic apartment buildings, condos and homes offering affordability and luxury all in one place.
From spacious studios to larger four-bedroom apartments, there's something for every type of young professional wishing to settle down in this vibrant locale.
Plus, the area is full of amenities like grocery stores, laundry services and gyms that make everyday living easier and more enjoyable.
Health District
The Health District in Miami is an ideal spot for medical professionals. It's conveniently located near Jackson Memorial Hospital and the University of Miami Medical School, making it easy to get to work or attend continuing education classes.
The area also has a host of amenities like grocery stores, restaurants, parks, and entertainment venues that make living there comfortable and enjoyable. Additionally, the neighborhood offers plenty of housing options ranging from affordable apartments to luxury condos.
With its close proximity to medical institutions and diverse range of amenities, the Health District in Miami is truly a great place to live for any medical professional.
The Health District in Miami offers a wide variety of housing options for medical professionals, ranging from affordable apartments to luxury condos. Those looking for more affordable rental units will find numerous multi-family complexes offering spacious one and two-bedroom apartments, many of which feature updated kitchen appliances and modern amenities.
For those seeking out a bit more luxury, there are also high-end condominiums located in the area, some of which boast stunning views of the city skyline and offer access to on-site pools, fitness centers, and other recreational facilities. Many of these condo communities also have 24-hour security services to ensure the safety of residents.
The Health District in Miami is a great place for medical professionals, but it's also full of activities and attractions. For those who want to explore the area outside of work or school, there are plenty of things to do. Whether you're looking for outdoor adventure or the indoor entertainment, you can find it all in the Health District.
For those wanting to get out into nature, there are several parks located nearby, such as Watson Island Park and Lummus Park Beach. Both offer a variety of outdoor activities like hiking and jogging trails, picnic areas, bike paths, and scenic views.
The beaches have calm waters that are perfect for swimming and relaxing on the sand while taking in the stunning views of Biscayne Bay and downtown Miami from across the water.
If shopping is more your style, then head over to Bayside Marketplace where you can find an abundance of stores offering clothing, accessories, jewelry, shoes, electronics, and more. You can also enjoy live music at some of the restaurants located onsite or take a break between shops with a snack from one of their many food stalls.
One restaurant in particular that stands out is La Carreta Restaurant & Bar. This popular Cuban eatery serves up classic fare like ropa vieja (braised beef), Arroz con frijoles (rice with beans), picadillo (ground beef hash), yuca fritas (fried cassava root), and more.
There's also an extensive list of cocktails available such as mojitos, caipirinhas, and daiquiris made with rum imported straight from Cuba! Enjoy all this delicious food while relaxing on their outdoor patio with friends or family after a long day at work or school.
Palm Grove
Palm Grove is centrally located in Miami and easily accessible by public transportation. It's also close to downtown, making it easy for young professionals to commute on weekdays or enjoy the local attractions over the weekend.
The district's walkability makes it especially attractive for those who want to take advantage of the city's thriving food scene and leisure activities without having to drive a car everywhere.
Palm Grove also provides plenty of opportunities for outdoor activities such as jogging, cycling, and yoga in its many parks like Margaret Pace Park or Bayfront Park which have stunning views of Biscayne Bay.
With no shortage of local businesses, restaurants, bars, and boutiques, this neighborhood offers an eclectic mix of cultures that can be explored from all walks of life.
It is an affordable, middle-class neighborhood located in the heart of Miami that offers a diverse range of housing options. Residents can choose from single-family homes, townhouses, and condos all at great prices.
In addition to all these amenities, Palm Grove is known for its vibrant nightlife. Bars and clubs line the streets and offer up live music, craft cocktails, and delicious food late into the evening hours. With so much going on day or night, there's always something fun happening in this part of Miami!
And if you're looking for some peace and quiet away from it all, Palm Grove has plenty of cozy areas scattered throughout its borders where you can escape from it all while still being close to everything Miami has to offer. The mild climate makes this area ideal for year-round living too; in fact, many locals never leave!
Miami Historical and Ethnic Districts
Miami is a rich cultural hub, and its neighborhoods embody this abundance of diversity. Famous historical and ethnic districts such as Little Havana and Little Haiti bring with them the history and culture of Miami.
For those seeking an authentic experience, visiting these areas is a must, with lots to learn about their heritage and be captivated by their attractions.
In this article, we will explore some of the best historical and ethnic districts in Miami, discussing their history, culture, and sightseeing spots.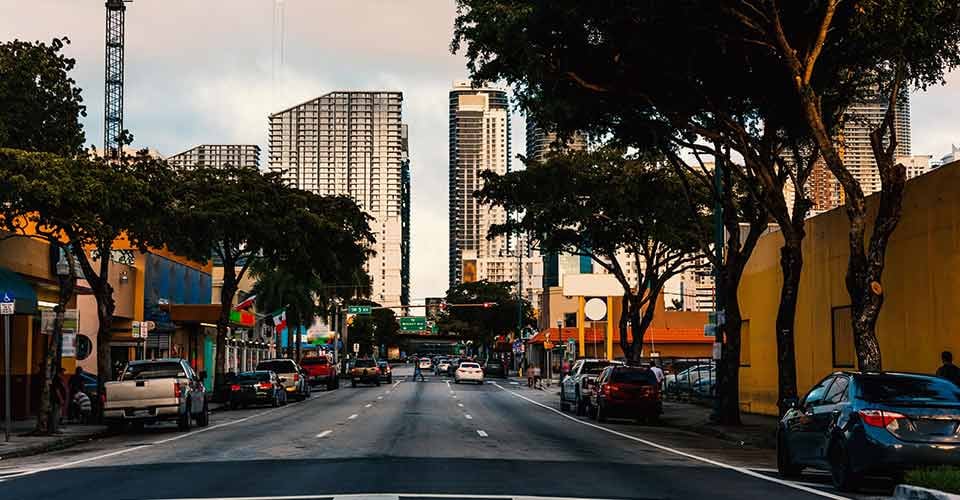 Little Havana, located just west of downtown Miami, is one of the city's most famous historical and ethnic districts. The neighborhood is known for its Cuban culture and is home to a large population of Cuban Americans.
According to the United States Census Bureau, in 2020, Little Havana had a population of approximately 28,000 and around 70% of the population are Cuban-American.
Little Havana is the heart of Miami's Cuban community and is the perfect place to experience the culture and history of Cuba. The neighborhood is famous for its lively Calle Ocho (Eighth Street), which is lined with Cuban restaurants, coffee shops, and cigar stores. Visitors can also enjoy Domino Park, where locals gather to play the popular game of dominoes.
One of the must-see attractions in Little Havana is the Bay of Pigs Memorial, which honors the men who fought in the failed 1961 invasion of Cuba by CIA-trained Cuban exiles. Another popular attraction is the Little Havana Cultural Walk, which takes visitors on a tour of the neighborhood and highlights its rich cultural heritage.
Little Havana also has a number of art galleries and museums that showcase the work of local artists and provide insight into the neighborhood's history. The Tower Theater, once a popular movie theater, now serves as a cultural center and event space, showcasing film, music, and live performances.
For those looking to experience the flavors of Cuba, Little Havana is home to a variety of authentic Cuban restaurants, cafes, and bakeries. Visitors can enjoy traditional dishes such as ropa vieja, arroz con pollo, and tostones, as well as Cuban coffee and pastries.
Overall, Little Havana is a vibrant and colorful neighborhood that offers a glimpse into the rich culture and history of Cuba. Its lively streets, delicious food, and friendly locals make it a must-see destination for anyone visiting Miami.
The historically rich neighborhood of Little Haiti in Miami is a must-see for prospective homebuyers. Located just north of downtown, Little Haiti has experienced an influx of new residents in recent years seeking out the area's unique culture and affordable housing opportunities.
Little Haiti is home to many people of Haitian descent, and it is a source of immense pride among these inhabitants. The area boasts numerous restaurants, markets, and businesses that are owned by or cater to members of the Haitian community.
As a result of this thriving culture, the area has been coined "Little Haiti" due to its vibrant atmosphere and a strong sense of cultural identity.
In terms of safety statistics, the crime rate in this part of town remains lower than in most other areas in Miami. Since 2015, there has been a significant drop in crime rates due to increased investment from both local government initiatives as well as private sector organizations working together towards making Little Haiti a safer place for all.
Little Haiti is also known for its affordability when it comes to housing costs. With prices remaining relatively stable for over 10 years now, prospective homebuyers can take advantage of some great deals when looking at this neighborhood as an option for their housing needs.
Additionally, the area offers a variety of amenities from grocery stores to parks that make living here very convenient and comfortable.
There is much more than meets the eye when it comes to Little Haiti - from its culture to its affordability - making it one of Miami's most desirable neighborhoods in which to own property or live in general!
While many may first recognize it as a predominantly Haitian area, this neighborhood is truly much more than that alone - boasting an array of cultures and backgrounds uniting together within its borders.
With plenty to offer those considering buying property here – safety statistics on par with most Miami neighborhoods combined with reasonable prices – Little Haiti is a must-see destination for those interested in owning property in the city!
Buena Vista
Buena Vista is an up-and-coming neighborhood in Miami filled with vibrant culture, unique eateries, and plenty of attractions.
The area has maintained a safe and secure atmosphere for both locals and visitors alike; the Miami Police Department reports that crime in Buena Vista has decreased by 63% from 2014 to 2017. This makes it a desirable place to live for prospective homebuyers looking for a low crime rate.
The neighborhood is packed with exciting destinations and events that make it even more attractive to those searching for a new home; one such attraction is the Bakehouse Art Complex (BAC).
This non-profit center was established in 1989 with the mission of providing underprivileged neighborhoods with cultural resources, educational programs, and artistic opportunities.
The BAC houses over 80 artists' studios where visitors can explore avant-garde art pieces while listening to live music performances.
Additionally, Buena Vista is known for its delicious restaurants that serve everything from traditional Cuban cuisine to modern fusion dishes. La Latina Cocina y Café is a local favorite serving some of the best Latin American flavors around.
From succulent pork shoulder sandwiches to sweet plantain cakes, their menu offers something for everyone's taste buds.
For those who are looking for something more exotic, there's also El Tucán, a lively restaurant offering Latin-Asian fusion tapas! Here you'll find dishes like tuna tartare tacos or octopus croquettes prepared with remarkable panache by experienced chefs using only premium ingredients.
Finally, if you're seeking some outdoor fun in Buena Vista, head over to Little Haiti Cultural Center – or LHCC – where you can enjoy weekly film series or take part in their many educational programs.
LHCC hosts various festivals throughout the year and provides an excellent opportunity to immerse yourself in the local culture while enjoying great music and food!
Liberty City
This vibrant, diverse community has a rich history that dates back to the early 1950s. It is home to some of the oldest African-American settlements in the city, including Little Haiti and West Coconut Grove, as well as African American churches and businesses throughout its neighborhoods.
Liberty City has recently seen an upswing in safety statistics. The crime rate has dropped from 2008 to 2016, with violent crimes decreasing by 54% over this time period.
Property crime has also decreased by 51%, giving residents peace of mind when it comes to their safety and security.
One popular attraction in Liberty City is the historic Lyric Theater on NW 7th Avenue, which first opened its doors in 1913 and was later restored in 2012 as a state-of-the-art entertainment facility with live concerts, theater events and educational programming for children.
The theater offers free activities such as music classes, dance lessons and art workshops on select days each week.
For those looking for a great meal while in Liberty City, look no further than Chef Creole restaurant. Serving up classic Haitian cuisine like griyo (fried pork) and legume (a traditional veggie stew), Chef Creole is known for its generous portions at wallet-friendly prices.
The restaurant also offers live musical performances throughout the year from local bands playing reggae, soul, and hip-hop music - a fitting accompaniment to delicious food!
For prospective homebuyers who are looking to make their mark in Miami's ever-growing Historic & Ethnic Districts area, then Liberty City may just be calling their names!
With its low crime rates combined with cultural attractions and delicious restaurants all around, it's easy to see why this neighborhood continues to be a top destination for both visitors and residents alike!
Lummus Park
Lummus Park is one of Miami's most iconic and beloved neighborhoods. Located in a historical area of downtown Miami, Lummus Park has been home to many different cultures for generations.
From its Cuban roots, the neighborhood has become a multicultural paradise where all people are welcome. According to recent statistics, approximately 70% of people living in this district identify as Hispanic or Latino and 20% as African American.
Lummus Park is also considered one of the safest areas in the city. It boasts low crime rates and an active community policing system that ensures residents feel secure when they go out and roam around the neighborhood.
This makes it ideal for prospective homebuyers who are looking for safety without sacrificing access to local amenities and attractions.
When it comes to entertainment options, there is something in Lummus Park to suit everyone's needs. From its stunning beach views and soothing ocean breeze to the lively nightlife scene, this neighborhood has something for everyone.
One of the most popular attractions is Lummus Park Beach, which offers breathtaking views with plenty of activities like swimming, kayaking, fishing and even kite surfing during certain times of year!
For those craving some authentic Miami-style cuisine after a day at the beach or exploring the district's art galleries and vintage stores, there are plenty of restaurants in Lummus Park to choose from.
A favorite among locals is El Floridita Restaurant & Bar – a cozy eatery serving up classic Cuban dishes like ropa vieja (shredded beef) served with delicious sides like yuca frita (fried cassava). Drop by on any given night for live music performances featuring everything from salsa tunes to traditional Cuban folkloric songs!
The beauty of Lummus Park lies not only within its rich history but also within its current cultural diversity that truly sets it apart from other neighborhoods in Miami.
With its warm climate and affordable housing prices, this vibrant corner of downtown Miami has become an attractive destination for prospective homeowners looking for a safe yet exciting new place to call home!
Miami's Culture and Entertainment Districts
Welcome to the Miami's Culture and Entertainment Neighborhoods section of The Ultimate Guide to Miami Neighborhoods.
As one of the most vibrant cities on the East Coast, Miami is an exciting place to be, with a unique culture and identity. With its diverse population and many attractions, it offers a wealth of entertainment and cultural activities
No matter what type of entertainment you're looking for – whether it be dynamic or tranquil – Miami has something for everyone! Now that you know what awaits you in this amazing city let's explore further into its culture and entertainment neighborhoods!
Welcome to South Beach, Miami's most iconic neighborhood. As its name implies, this neighborhood is renowned for its picturesque white sand beaches and crystal blue waters.
It's also known for its glamorous nightlife and entertainment scene. This includes celebrity-chef eateries, trendy boutiques, sidewalk cafes, and legendary art deco architecture on Ocean Drive.
From a housing perspective, South Beach has been one of the fastest appreciating real estate markets in the country for quite some time now. The average sale price for a condo in 2019 was over $1 million.
South Beach offers an eclectic mix of restaurants featuring meals from around the world. Known as SoBe or "the American Riviera," visitors can choose from Peruvian-Japanese fusion at Chotto Matte or sample Brazilian favorites at Suviche on Lincoln Road Mall; the list of international flavors is endless.
After you've filled up on one of these delicious dishes, take some time to explore the area's cultural attractions such as the Wolfsonian-FIU Museum or classic Art Deco Museum located directly across from Lummus Park beach.
In addition to its variety of lively restaurants and energy-filled bars, South Beach's nightlife options are plentiful with its many music venues featuring live jazz, salsa nights, open mic events and more.
Additionally, there are comedy shows throughout the week at local establishments such as Laugh Your Butt Off Comedy Club on Collins Avenue and Uncle Funny's Comedy Club off 71st Street .
If you're looking for something a bit more laid back after dinner stroll along Ocean Drive where you'll find a vibrant outdoor scene with plenty of street performers providing fun entertainment nightly.
When it comes to shopping in South Beach you can find just about anything your heart desires—from luxury designer fashion boutiques to small indie stores along Lincoln Road Mall.
Whether you're searching for souvenirs or handcrafted items made by local artisans there are plenty of galleries to explore that feature unique jewelry pieces, handmade furniture pieces and home décor items perfect for brightening any space!
It's no surprise that South Beach has become one of the world's top destinations due to its beautiful beaches, lively atmosphere and incredible culinary scene not only appreciated by locals but those visiting from around the globe as well!
Arts & Entertainment District
The Miami Arts & Entertainment District is the perfect place for art, culture, and entertainment enthusiasts. With a vibrant music scene and several performance venues, this area of Miami is full of energy and excitement.
The district offers a unique mix of cultural offerings from opera to theater to symphony orchestras, plus a variety of art galleries that showcase local and international talent.
Nightlife in the Arts & Entertainment District is one of Miami's best-kept secrets. It's home to some of the city's hottest nightclubs, with music ranging from salsa to EDM to hip hop. Many popular bars are also located here, offering craft beer and cocktails on the regular.
And if you're looking for fine dining options in the district, there are plenty! From Latin fusion restaurants to traditional Italian eateries, this area has something for everyone.
But it isn't just about arts and entertainment - there are plenty of reasons why prospective homebuyers would be interested in living in this part of town.
The average home price in the Arts & Entertainment District is surprisingly affordable compared to other neighborhoods in Miami - approximately $285,000 according to recent data - and residents get the added benefit of being close by all that downtown has to offer.
With excellent public transportation options plus easy access to nearby beaches and parks, this neighborhood provides a great sense of convenience for those who call it home. Additionally, its location near major highways makes it easily accessible for those who commute or travel outside of Miami frequently.
Not only does living in the Arts & Entertainment District provide convenient access to all that downtown has to offer but it also brings with it a certain level of prestige and exciting opportunities – given its proximity to so many major attractions – as well as diverse cultural experiences that can't be found anywhere else in town.
Its abundance of eateries featuring everything from vegan fare to authentic Mexican cuisine adds an extra layer of flavor while its nightlife scene never disappoints at providing endless possibilities for fun activities no matter what your interests may be.
For prospective homebuyers looking for an exciting place with lots going on right outside their doorstep but still within reach financially – with an average house price almost half that found elsewhere around town – look no further than Miami's Arts & Entertainment District – the perfect spot between culture and convenience!
Design District
Welcome to the Design District—the entertainment, nightlife, and restaurant mecca of Miami! This guide will cover all the best places to visit in this exciting area.
Located just north of Downtown Miami and east of Little Haiti, the Design District is a thriving hub of activity. With dozens of art galleries, fashion boutiques, stores, and restaurants to explore, it's no surprise that this area is one of the most sought-after neighborhoods in town.
It's also home to some of Miami's best nightlife spots like Lagniappe at Paradise Plaza and Bar Bevy. The district is constantly buzzing with people looking for unique experiences—from live music performances to rooftop bars and nightclubs.
And when it comes to food, the Design District offers some of the best cuisine in town. From upscale eateries like Mandolin Aegean Bistro and Sushi Garage to famous local restaurants like Michael's Genuine Food & Drink or Swan - you'll find a variety of options here. There are also plenty of takeout spots if you're looking for something on-the-go!
The Design District is also one of the most affordable neighborhoods in Miami for prospective homebuyers. The average home price here is $347K—much lower than areas like Coconut Grove or Coral Gables!
Whether you're a first-time buyer or an experienced investor looking for a great investment opportunity, the Design District is sure to have something that meets your needs.
The neighborhood offers excellent value too - great schools, vibrant entertainment scene, topnotch restaurants - all at an attractive price tag!
With its central location near downtown and easy access to highways and public transportation hubs such as Tri-Rail stations, moving into this neighborhood could be an excellent decision for those looking to commute easily throughout Miami.
Plus with its abundance of recreational activities ranging from cultural events like Art Basel or musical festivals like III Points Music Festival - there's always something fun happening nearby!
So whether you're interested in entertainment options or affordability—the Design District should definitely be at the top your list when researching possible homes for sale in Miami!
Park West
If you're looking for an exciting, vibrant urban lifestyle, Park West is the perfect neighborhood for you. Located in the heart of Miami, this vibrant community is teeming with entertainment and nightlife options.
Whether you want to take a stroll through picturesque parks or explore the lively nightlife scene, Park West has something for everyone.
For those seeking out delicious eats, Park West has some of the best restaurants in all of Miami. From Cuban staples like Café Versailles to upscale seafood eateries like Quality Meats, there's something for everyone in this bustling foodie haven.
The average home price in Park West is around $1 million dollars - but with a little searching, it's possible to find homes that are slightly more affordable if you're willing to sacrifice on a few amenities.
The neighborhood also boasts plenty of shopping and entertainment options that range from upscale boutiques to local farmers markets. No matter what your style is or where your interests lie, there's always something new and exciting to do in Park West.
There are also numerous art galleries and museums throughout the area that offer amazing cultural experiences that can't be found anywhere else.
Park West is truly one of the most desirable neighborhoods in all of Miami and offers a unique blend of urban living with its diverse population and rich cultural landscape.
Whether you're looking for a quiet neighborhood retreat or an electrifying city life experience, Park West provides it all with its convenient proximity to downtown Miami as well as easy access to major highways connecting other parts of Florida like Fort Lauderdale and Orlando.
This unique mix makes it one of the most popular neighborhoods for prospective homebuyers who want to take advantage of all that Miami has to offer without breaking their budgets or sacrificing on quality or comfortability.
So if you're looking for a safe and vibrant place to settle down while still enjoying all the active nightlife, trendy restaurants and vast entertainment options that make this city so special - then look no further than Park West!
Located just north of Downtown Miami, this is the city's most diverse and multifaceted neighborhood. As a hotbed for art, entertainment, and nightlife, there's no shortage of activities to enjoy when living here.
Wynwood has long been one of Miami's most popular neighborhoods to explore. Take a stroll through the iconic Wynwood Walls street art gallery – featuring dozens of graffiti murals by acclaimed artists from around the world – or spend an evening discovering some of the city's best local music venues.
For those who love food, this is paradise; the area is teeming with acclaimed restaurants serving up cuisine from all over the world. It's also host to several delicious food trucks that set up shop along NW 2nd Avenue every evening - there's something to satisfy any craving.
When it comes to affordability in Miami, Wynwood stands out from other neighborhoods. The average price of a home here is $370,000 - considerably lower than other areas like South Beach ($749,500) or Edgewater ($522,500).
This makes it much easier for prospective homebuyers - especially those looking to purchase their first home - to find something within their budget that still offers all the benefits of living in such an incredible part of town.
In addition to its great value compared to other neighborhoods in Miami, Wynwood promises an unparalleled quality of life as well. With its walkable streets lined with cafes and boutiques, residents can explore their surroundings without ever needing to get into a car.
Plus, all throughout the year there are plenty of festivals and events that bring people together from near and far – like Art Basel (the largest art fair in North America) and Carnaval on the Mile (a two-day Latin music festival).
All things considered, it's easy to see why so many people want to make Wynwood their next destination when moving to Miami. The blend of affordability, entertainment options and cultural diversity make this neighborhood hard not move into!
Affordable Miami Neighborhoods
For those seeking an affordable yet exciting place to live in Miami there are several great neighborhoods that provide plenty of amenities at reasonable prices.
From historic villages with century-old buildings to modern condos near financial centers and entertainment hubs – there are options for everyone who's looking for an affordable place to stay in the Magic City.
With easy access to public transportation as well as great schools and universities nearby – these areas will not only fit your budget but also offer plenty of activities that make living here such a pleasure!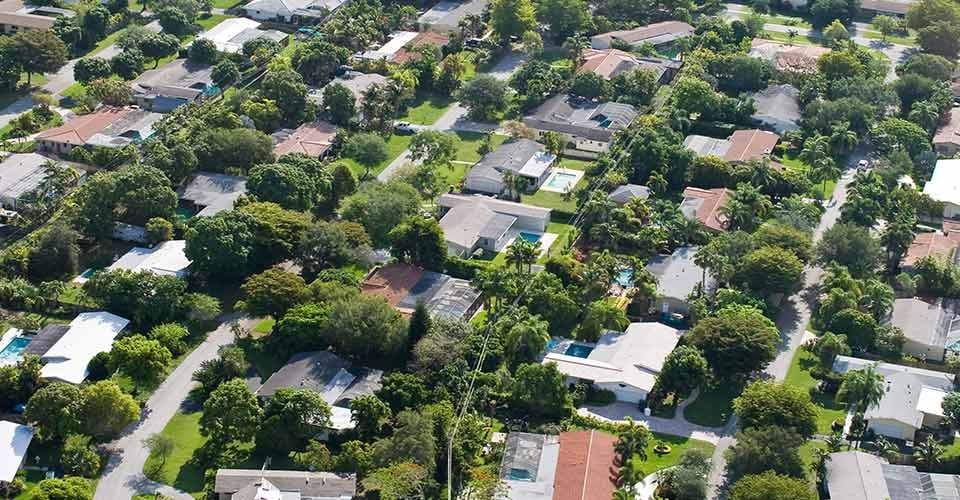 Allapattah is a great affordable neighborhood in Miami known for its diversity, affordability, and safety. Located just north of Downtown Miami, Allapattah provides easy access to the city's entertainment, restaurants and attractions.
This culturally diverse community offers many different housing options for those looking for an affordable place to call home in Miami. The median home price in Allapattah is just over $200,000 – making it one of the more affordable neighborhoods in Miami-Dade county.
Additionally, it offers convenient access to public transportation and major highways such as I-95 making it quick and easy to get around the city.
In addition to its low cost of living, Allapattah is also a safe neighborhood with one of the lowest reported crime rates in the entire city.
The neighborhood has seen a steady rise in property values over the past few years due to its popularity among investors who appreciate its tight knit sense of community.
The diversity of culture present in Allapattah makes it a unique and interesting area for newcomers to explore. With Latin American influences such as Cuban cuisine being prevalent throughout restaurants in the area, plus art galleries full of vibrant Hispanic inspired works - this eclectic community adds something special to Miami's culture scene.
If you're more interested in exploring Allapattah art scene then be sure to check out Centro Cultural Espanol which hosts regular exhibitions from local and international artists alike - perfect if you're looking to experience something truly unique!
Allapattah is one of Miami's most affordable neighborhoods and still packed with plenty of things to see and do! Whether you're looking for an affordable place to live or somewhere that offers unique experiences without breaking the bank – Allapattah will not disappoint!
Flagami is a unique, vibrant and affordable Miami neighborhood located in West Miami-Dade County. It is bordered to the east by the Dolphin Expressway and West Flagler Street, to the west by SW 24th Street, to the south by SW 8th Street/Tamiami Trail, and to the north by W Flagler Street/SW 32nd Avenue.
When it comes to affordability, Flagami has some of the most affordable home prices compared to other neighborhoods in Miami. According to Zillow, the median home value in Flagami is around $241,800. In comparison, the median home value for Miami is currently around $355,400.
In terms of safety and diversity, Flagami offers an increasingly diverse population with many Latin residents as well as various Chinese and Haitian communities that make up a large portion of its population. Its crime rate has also decreased significantly over recent years – making it one of the safer parts of Miami overall.
One great restaurant to try while in Flagami is El Palacio de los Jugos – a Cuban eatery located on West Flagler street that serves delicious Cuban cuisine like ropa vieja and fried plantains. El Palacio de los Jugos has been a local favorite since opening its doors 20 years ago and is known for being open late night until 11 PM!
When it comes to things you can do in Flagami, there's no shortage of activities! The area boasts numerous parks perfect for camping or having a picnic outdoors such as Tropical Park which features tennis courts, basketball courts and more than five miles of trails perfect for biking or running along.
Additionally there's The Kampong – an historic botanical garden founded by Dr David Fairchild which includes exotic plants from all corners of the world as well as stunning views of Biscayne Bay!
There's also Tamiami Gun Range – a gun range located out near SW 8th Street that offers beginners courses if you're interested in trying your hand at shooting or just want something fun to do while exploring this unique neighborhood!
Known as one of the most affordable neighborhoods in Miami, Grapeland Heights is an excellent choice for anyone looking to purchase a home without breaking the bank.
The median home value in Grapeland Heights is $403,850 and the median rent price is $1,377, making it one of the most budget-friendly neighborhoods among the Miami area.
When it comes to safety and security, Grapeland Heights has a low crime rate compared to other parts of Miami. This community is primarily occupied by Latinos and African Americans residing in single family homes.
The population is diverse and welcoming; you'll find local stores owned by members of these communities offering a variety of international cuisines as well as shops that cater to all different kinds of needs.
If you're looking for a delicious bite to eat while in Grapeland Heights, look no further than El Rey De Las Fritas – an establishment that serves up some of the best Cuban cuisine around.
Here you can enjoy classic dishes such as their famous Frita Cubana (Cuban burger), Yuca frita (fried cassava), or Ropa vieja (Old Clothes Stew).
All served with house-made sauces like Mojo or Tamarindo that make each dish unique and bursting with flavor! If you're more in the mood for something sweet after your meal, they also offer traditional Cuban desserts like Flan de Coco or Tres Leches cake.
One thing to do while visiting Grapeland Heights is explore its colorful mural scene! A great way to get acquainted with this vibrant neighborhood is by taking walking tours offered by Mural Crew – an organization dedicated to bringing public art into everyday life through street murals.
During these tours visitors will learn about local artists and their work showcased throughout Grapeland Heights' streets, including pieces from renowned figures such as Alex Yanes, Achrome USA Rockstars, Tati Suarez and many more!
With over 50 murals spread across this hood - ranging from abstract pieces to realistic portraits - there's plenty to see and appreciate during your stay here in this friendly pocket of Miami!
If you're looking for a historic neighborhood at an affordable price, Overtown is the perfect place for you. Located in northwest Miami-Dade County and bounded by I-95 to the east and Florida's Turnpike to the west, this area is both culturally rich and financially accessible.
The median home price in Overtown is around $184,000, which is significantly lower than the median home price of $355,000 in the Greater Miami-Fort Lauderdale area as a whole. This makes it one of the most affordable areas in all of South Florida.
With its central location, access to public transportation options, schools, parks and places to shop nearby, it's no surprise that many people are now calling Overtown home.
When it comes to safety, it's important to note that like any other urban area there can be certain risks associated with living in Overtown. That said, many of these reports are exaggerated; crime statistics from 2017 showed that overall crime has decreased significantly over the past few years here compared to other parts of Miami-Dade County.
As far as its ethnic makeup goes, Overtown is an incredibly diverse community comprised mainly of Black Americans (around 63%), Latin Americans (around 21%) and White Americans (around 11%). The rest of its population consists of people from other racial backgrounds such as Asian American (2%), Native American/Alaska Native (0.4%) or Hawaiian/Pacific Islander (0.2%).
When it comes to dining out or grabbing drinks with friends, one cannot miss out on 800 Degrees Woodfired Kitchen located on NW 2nd Avenue.
Offering Italian-style pizzas cooked in a woodfire oven imported directly from Italy plus a wide selection of craft beers and wines - this place has something special for everyone who visits! If you're feeling adventurous why not try their signature Neopolitan pizza topped with prosciutto di parma.. yum!
For those looking for something more laid back but still exciting why not go check out The Little Haiti Cultural Center? Located a stone's throw away from Overtown it showcases some amazing visual art exhibitions all year round plus hosts some great events that celebrate Haitian culture such as movie screenings or panel discussions focusing on education & social justice topics. It's definitely worth checking out!
The West Flagler area of Miami is known as an affordable neighborhood that has become increasingly popular in recent years. It's located just west of Downtown Miami, south of Little Havana and east of Coral Gables. With its close proximity to a variety of amenities, this neighborhood is perfect for those seeking an affordable area with easy access.
Home prices in West Flagler are well below the national median and have been steadily rising since 2012. According to Zillow, the median home value in West Flagler is currently around $323k, with prices ranging from $140k to $550k.
In terms of safety, the community has experienced reduced crime rates since 2006 due to local law enforcement efforts and active Neighborhood Watch programs.
West Flagler is one of the most diverse neighborhoods in Miami with a mix of cultures, nationalities, and lifestyles within its borders. Nearly half (47%) of the population identifies as Hispanic or Latino while 33% identify as African American and 15% identify as White alone.
The neighborhood also boasts large Haitian and Cuban populations making it a great place for people looking for cultural diversity.
One restaurant that should not be missed when visiting West Flagler is El Rinconcito de Las Estrellas which serves up some delicious Latin dishes at incredibly reasonable prices!
This casual eatery offers traditional Cuban favorites like Ropa Vieja, Frituras de Malanga, and Empanadas in addition to more modern Mexican-Cuban fusion dishes like Sweet Plantain Tacos and Yuca Fries.
Be sure to try their popular Mofongo con Camarones y Chicharrón - a tasty dish consisting of mashed plantains served with fried shrimp and chicharrón (deep-fried pork belly)!
When you're done eating at El Rinconcito de Las Estrellas, there are plenty of things to do nearby! Head over to La Rambla Park for some outdoor recreation – here you'll find tennis courts, basketball courts, soccer fields, playgrounds and more!
Or take a stroll along West Flagler Street where you can explore many small businesses including coffee shops, restaurants, bars, boutiques and art galleries! With so much to see and do in this vibrant city neighborhood you're sure to never run out of fun activities!
The West Flagler neighborhood is full of hidden gems waiting to be discovered! From its rich culture to its unique restaurants this area has something for everyone - whether you're looking for great food or exciting activities there's always something new around every corner!
Plus with home prices staying low compared to other parts of town it's definitely worth exploring if you're looking for affordability combined with convenience!