VA Loans in Clay County, Florida: Take Advantage of the Zero Down Payment
Phil Ganz
/
9 Min Read
/
Aug 08, 2022
And if you've served in the US military or Veterans Affairs, you have the opportunity to get your home financing without down payments or mortgage insurance security through VA loans. These loans are the best government-backed alternatives to conventional home loans.
So, how does one qualify for VA loans? As a veteran or a military service member, what documents do you need to present before applying for this type of loan?
Read on to learn more about VA loans in Clay County and how you can take advantage of the zero down payment to visualize your homeownership dream.
Are you a Hometown Hero? Find out your eligibility for the Hometown Heroes Loan Program in Clay County, Florida.
What is a VA Loan?
VA loans are mortgage loans available through a loan program established by the United States Department of VA (Veterans Affairs). With VA loans, service members, veterans, and their surviving spouses can buy homes with no private mortgage insurance, little to no down payment, and generally get competitive interest rates.
How VA Loans Work in Clay County, Florida
VA loans help veterans, active military members, and their surviving spouses buy homes in Clay County. Eligible borrowers can use VA loans to improve and repair a home, buy or build a home, or refinance their mortgage.
The VA dictates the terms of the loan offered, sets the qualifying standards, and backs the loan but doesn't offer 100% financing. Instead, private lenders, such as mortgage companies and banks, offer these loans.
Generally, FHA (Federal Housing Administration), VA loans, and other loans insured by the US government have securitization through the GNMA (Government National Mortgage Association), also known as Ginnie Mae.
Different Types of VA Loans
For veterans and service members transitioning to civilian life, buying a home is a big step towards achieving the American dream. However, a home is a big purchase that often requires getting a loan. Thankfully for veterans, VA loans can help make that happen.
There are several types of VA mortgages for veterans. Choosing the right financing option depends on your credit score, the policies of a specific lender, and your situation.
Native American Direct Loan (NADL)
If you're a veteran and a native American, you can apply for a Native American Direct Loan. This loan allows you to build, buy, renovate, or expand a property on federal trust land - usually a Native American reservation.
You can also qualify for a Native American Direct Loan to refinance your home. However, there are additional requirements to be considered eligible for the NADL. For starters, your tribe must have an MOU (Memorandum of Understanding) with the Veterans Affairs detailing how the loan can be used on tribal grounds. Second, you must prove that you'll be financially solvent to cover your monthly payments. Lastly, you must be the intended occupant of the property.
VA-Backed Purchase Loan
VA purchase loans are VA-backed mortgages offered by financial institutions. You can obtain a VA-backed purchase loan if you've submitted a valid COE, meet your lender's income and credit requirements, and plan to live in the purchased property.
You can use this loan to buy, build, or renovate your home, even if it has 4 units. This loan has fewer closing charges, better terms and rates, no down payment, and no penalty for paying the loan earlier. It allows you to take up the Fannie Mae and Freddie Mac limits.
Cash-Out Refinance Loan
Cash-out refinance loans allow you to take money against your home's equity. You can use this money to either refinance your current mortgage or for other expenses such as college tuition, renovations, or whatever else you need the money for.
If you meet your lender's requirements and have a valid COE, the cash-out refinance loan can be a perfect way to consolidate and pay off other debts or refinance your current loan to minimize the rate and monthly payment.
You can also use this loan to repay a previous VA loan or your current conventional loan. Cash-out refinance loan is similar to HELOC (Home Equity Line of Credit), which lenders offer to borrowers, allowing them to take out a personal loan, providing their equity in the property as collateral.
Interest Rate Reduction Refinance Loan
IRRRL loans enable you to refinance extant VA-backed home loans if you can prove that you used to live in the home to be refinanced or that you're residing there. For homeowners whose initial mortgage loan had a variable interest rate (one that changes based on the prime rate), switching to IRRRL loans with fixed rates can be an ideal way of saving money and stabilizing long-term expenses.
If you're already using a second mortgage loan on the house, your lender will have to agree to consider the IRRRL as your first mortgage.
There are several eligibility requirements for VA IRRRL loans, most of which involve good financial behavior – for instance, never being 30 days late on any loan payment within the last 12 months. It's worth noting that this loan is specially meant for refinancing a primary residence. So, you can't use it as a cash-out refinance loan to defray significant expenses, such as college tuition.
Who Is Eligible?
VA loans are the top benefits of military service for eligible service members, veterans, and surviving spouses. They allow you to qualify for low-cost mortgage loans when you're looking to refinance or purchase, even if your credit isn't perfect.
While lenders often set their requirements for specific qualification aspects, VA loans boast more lenient credit requirements than other loan programs. However, not everyone who has served in the Armed Forces qualifies for VA loans. You must at least meet one of the following criteria to be considered eligible:
You've served 90 consecutive days of active military service during wartime

You've served 181 days of active military service during peacetime

You've served over 6 years of military service with the National Guard or 90 days under Title 32. At least 30 of these days should be consecutive
If you're the spouse of a service member or veteran who lost their life due to a service-connected disability or in the line of duty, you may qualify for a VA loan.
What is a Certificate of Eligibility (COE)?
This document shows your lender that you're eligible for VA home loans. To get this certificate, you must demonstrate proof of service, depending on whether you're a veteran, a surviving spouse, or an active-duty military member.
Veterans
Veterans must submit a DD Form 214. This is a certificate that verifies their military discharge. You can request this form through the eVetRecs filing system.
Active-Duty Service Members
If you're an active-duty member, you'll need to submit a statement of service for the VA loan program application signed by an adjunct, unit commander, or personnel officer. The statement of service must feature your birthdate, Social Security number, and full legal name.
It must also document any discharges or breaks you took from service, the date you entered the service, and the name of the commander offering the information. Consider asking your superior for a statement of service for VA loans before applying for your COE.
Current National Guard or Reserve Member
Like active-duty service members, current National Guard Members also need a statement of service. If you fall in this category, your requirements for the statement are the same as those for active service members.
Discharged Members of the National Guard
A discharged national guard member must submit an NGB Form 22, a service record, and an operation report. You must also have Retirement Points Accounting, an NGB Form 23, and proof of the character of service.
Since National Guard units usually belong to individual states, no central record archive exists. So, contact the general office of the National Guard Adjutant in the state where you served to request your NGB Form 22, 23 and get your COE.
Discharged Members of the Selected Reserve
These members must present a copy of their annual Retirement Points Statement to receive their COE. Plus, you need to show proof of honorable service and discharge.
Surviving Spouses
If you're a surviving spouse and don't receive dependency benefits, you can get a COE if you have your spouse's marriage license, death certificate, and DD Form 214. You also need to print and fill out VA form 21P-534-ARE, which you can find on the VA benefits website.
On the other hand, surviving spouses with dependency benefits need to print and fill out VA form 26-1817. You can fill out this form for free on the VA benefits website.
Once you have your evidence at hand, it's time to apply for your COE. You can apply online through the website or mail your completed VA form 26-1880 and other documents.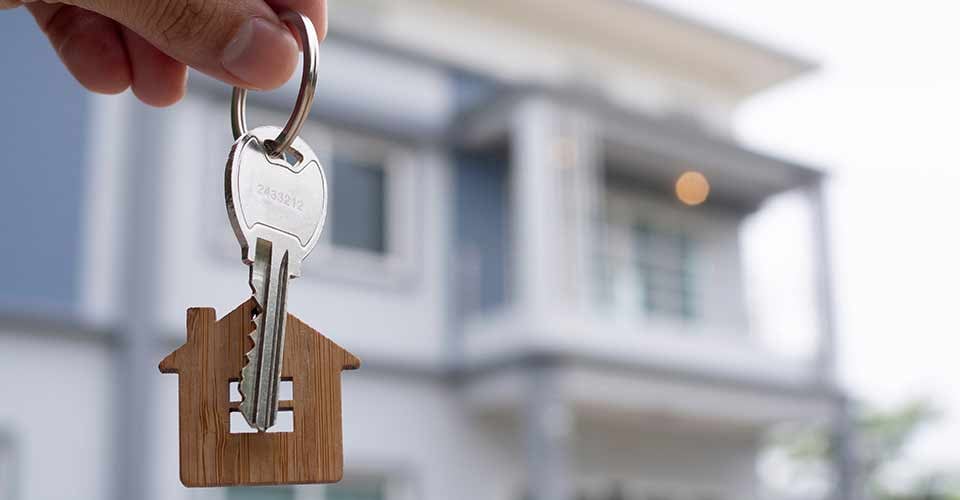 Other VA Loan Eligibility Requirements
After verifying that you meet the service requirements for VA loans, you need your assets, income, and credit to check out, not to mention the property you're buying.
Property Type
While you can use VA loans on manufactured homes and condos, not all lenders will offer financial assistance for these property types. Borrowers can't use VA loans for investment or vacation property, but they can use them to purchase a one-to-four family home if eligible members use it as their primary residence. To comply with the VA loan occupancy requirements, your home must be your primary area of residence within 60 days of purchase.
Credit Score
The Veterans Affairs doesn't set a specific minimum credit score for their loans. This means that the credit requirement varies greatly depending on the lender.
Income
Your lender will evaluate your DTI (debt-to-income ratio) as they consider your ability to repay the mortgage loan. Your DTI generally represents the percentage of your income to pay back your debt. The Veterans Affairs doesn't set limits on DTI, but some lenders might.
VA Loan Limit
The VA doesn't limit the amount of money you can borrow, except in cases of impacted entitlement. However, when loan limits apply to VA loans, they're often based on conventional loan limits, which lie at a minimum of $647,200 for lower states in the US.
Certain high-cost regions have higher limits. If you want a mortgage loan higher than the minimum amount, consider checking out the VA jumbo loan, which doesn't need a down payment and may provide a lower interest rate than traditional jumbo loans.
The VA Funding Fee
Most borrowers who get VA loans need to pay a funding fee. This fee is generally determined by the size of your down payment, your type of service, whether you're refinancing or buying the property, or whether it's the first time you're getting the loan. It ranges from 2.3 - 3.6% of your mortgage loan amount.
However, remember that veterans who receive disability benefits, Purple Heart recipients who serve in an active-duty capacity, and surviving spouses are exempted from funding fees. And fortunately, for those who don't fall in this category, this fee can be rolled into their mortgage if they don't have the money upfront.
How to Apply
Applying for VA mortgage loans is like opting for any other mortgage. Take the following steps into consideration when applying:
Secure a Certificate of Eligibility (COE)
Shop for a house
Make a purchase offer
Undergo VA appraisal and underwriting
Once the VA appraiser confirms your new property is safe to live in, it's time to sign on your new property, get your home loan, and secure the keys to your home.
Can You Use the Loan More than Once?
If you're a veteran or serve in the military, a VA mortgage can help unlock the doors to your dream property. But how many times can you use this loan?
You'll be happy to know that veterans, service members, and active-duty military members can use VA loans each time they buy a primary residence. So, if you qualify, you can apply for VA home loans throughout your lifetime, irrespective of the number of primary homes you buy. However, you may sell the VA-financed property before applying for a VA loan to purchase another home.
Benefits of VA Loans
VA loans come with many merits over conventional loans. This includes no down payment requirement, more specific credit requirements, no mortgage insurance, potentially lower rates, and additional pluses for disabled individuals.
VA Loan Rates Are Typically Lower
Since these loans are backed by the government and have lower risks for investors and lenders, they boast lower rates than conventional loans, especially for borrowers with credit issues.
No Private Mortgage Insurance (PMI)
VA loans don't need PMI. This is loan insurance on conventional loans that lenders may need borrowers to pay if they don't put 20% down. Not paying PMI can save up to 1% of the loan amount each year until you reach 20% equity.
100% Loan to Equity Value
Borrowers don't need any equity to refinance their VA home loans into lower interest rates. In fact, with VA streamlined mortgage loans, you can refinance up to 120% of the property's value by lowering your rate or changing your term. This means you can refinance even if you owe your lender more on the property than its worth.
Things to Do in Clay County, Florida
Clay City, Florida, may not be as famous as other counties in the US, but don't let that fool you. It's a smaller but beautiful upcoming tourist spot worth visiting.
Here are 5 things to do in Clay City:
Car Racing in Mountain Park Dragway
Opened in 1963, Mountain Park Dragway, Clay City, is one of the best car racing tracks in Powell County. Localities often flock to this spot to enjoy a car race. It was renovated in 2001 and now features concrete barriers, extended launch pads, and grandstands that help it accommodate larger crowds. Feel free to visit this place with your family and kids to enjoy car racing events when you're in the neighborhood.
Camp in a Camp Chowenwaw Park Treehouse
Situated at the mouth of the Black Creek, Camp Chowenwaw Park is a perfect place to enjoy nature's beauty and relax from a different point of view. Whether you're looking for a quiet and romantic getaway or a unique and adventurous family vacation, Chowenwaw Park has you covered!
Their treehouses are the perfect place to kick back and make S'mores, clear your thoughts, and spend time with your family. And unlike other so-called "treehouses," their treehouses are built in trees and supported by trees.
Visit the Green Cove Springs Park
Green Cove Springs is ideal for nature lovers who are yearning to experience the county's natural attractions while avoiding overcrowded tourist sites in Florida. Locals and visitors come to this place to enjoy the spring-fed pool refilled with a continuous flow of cool water.
The St. Johns River makes for scenic views, irrespective of the day. Green Cove Springs also features covered picnic areas, plenty of swinging benches, and a playground. Sit back, relax, and unwind as you enjoy your day surrounded by nature.
Travel Back in Time at the Fort Clinch State Park
With about 1,500 acres of historically significant attractions and natural environments, this state park is a magnet for history buffs, RV lovers, outdoor enthusiasts, and campers. It's located on Atlantic Avenue near Fernandina Beach and features miles of secluded beaches, a Civil War-era fort, and many interactive exhibits.
Maritime hammocks offer cool shades and a scenic backdrop for biking and hiking on Fort Clinch State Park's many trails. Wildlife viewing is also popular here, with painted buntings, gopher tortoises, and other animals roaming around the park.
Immerse Yourself in Arts at the Thrasher-Horne Center
Thrasher-Horne Center is situated at the St. Johns River State College. Their theatre boasts Broadway shows, stand-up comedy, live music performances, and family and school-time productions. From the most anticipated sports showdowns to the biggest touring acts across the Orange Park region, this is the place for live concerts, art galleries, and much more.
Is a VA Home Loan Right for You?
If you feel like you're ready to buy a home in Clay County, Florida, apply for a VA loan today! Generally, VA loans are vital benefits earned by our military service members. If you're eligible, you can get great interest rates with no money down, even if you're yet to clear your past credit issues.
Choose Your County for More Zero Down VA Loan Information