VA Loans in Pasco County, Florida: Take Advantage of the Zero Down Payment
Phil Ganz
/
10 Min Read
/
Aug 02, 2022
Remember, if you're in the military, you don't get enough time to participate in other income-generating activities that would help you to buy a home in Pasco County. So, as a veteran, what options do you have if you're planning to buy a home? Well, a mortgage package especially meant for you - the VA loan.
In this article, we'll discuss everything you need to know about VA loans, including how you can take advantage of the zero down payment to buy a home in Pasco County, FL.
Are you a Hometown Hero? Find out your eligibility for the Hometown Heroes Loan Program in Pasco County, Florida.
What Is a VA Loan?
VA loans are $0 down home loans given by private lenders, such as mortgage companies or banks, guaranteed by the United States Department of Veteran Affairs (VA). They're only available to US service members, veterans, and select military spouses.
The VA home loan was introduced in 1944 as part of the GI Bill to help service members buy homes without needing an excellent credit score or a down payment. Since then, the program has guaranteed over 25 million VA loans, enabling eligible individuals and their families to buy or refinance a home.
Different Types of VA Loans
Buying a new house can be an exciting yet complicated experience, whether it's your first or second home. When you're taking out a home loan, it can be even more stressful. Fortunately for military personnel and veterans, VA loans are available.
Whether you're refinancing your current mortgage or making your first home purchase, you must know the types of VA mortgage loans available.
VA Purchase Loans
VA purchase loans are probably the most popular type of VA loans. They allow veterans and service members who meet the eligibility requirements to buy a new or existing home without worrying about a down payment.
VA loans also allow qualified borrowers to purchase condominiums, manufactured homes, single-family homes, and even multi-unit properties (like a duplex).
The following are 3 commonly used types of VA purchase loans:
Adjustable-Rate Mortgage (ARM)
VA Jumbo Loan
Guidelines and policies can vary by lender. Some may not offer all these types of VA purchase loans.
VA Interest Rate Reduction Refinance Loan (IRRRL)
This is one of the VA home loan program's two refinance alternatives and the one most veteran borrowers choose. VA IRRRL is also known as a streamlined VA refinance loan, and that's because it's a simple, low-cost refinance loan that, in most cases, doesn't require income verification, credit underwriting, or an appraisal.
VA Streamlines are very advantageous because they not only offer low-interest rates but also allow you to have lower monthly payments. Plus, you'll possibly not have to pay any closing costs. Instead, your lender may offer to help you pay for the closing costs in exchange for slightly higher rates.
The following are some features and merits of VA IRRRL:
You can use a copy of your original document of eligibility

Available only for existing VA loans

You can lower the interest rate on your mortgage without incurring any out-of-pocket fees
Remember, this loan is only available for veterans and service members with a VA loan. Your new rate should also be smaller than the old one and limit the period it takes to recoup the fees and costs. All these requirements ensure you realize the full financial benefit.
This refinance loan allows qualified veterans and service members to refinance their mortgage loans and take out cash from their property's equity. Here, your property's equity is how much it's worth in the home appraisal.
For instance, if you owe $80,000 on a property worth $120,000, you have $40,000 in equity. This is the amount you can take out in cash.
Note that lenders usually vary in their lending policies. Some won't allow you to take out more than 80% of the home's equity, while other lenders may allow you to cash out 100%. If you're interested in a cash-out to refinance, you'll have to present a Certificate of Eligibility to your lender.
VA Energy Efficient Mortgage
The VA allows you to make additional money to take care of energy efficiency improvements to your home as part of either a refinance or home purchase.
You can finance up to about $6,000 to cover all the costs of qualified improvements, like thermal windows, solar heating, cooling systems, heat pumps, and storm. However, you can't use this option to buy non-permanent additions like appliances and window air conditioning units.
Who Is Eligible for VA Loan?
While VA loans typically don't need a down payment, you still need sufficient income and decent credit to get approved. And besides meeting all the VA loan requirements for assets, credit, and income, you must meet the basic military service guidelines.
Here's a quick look at who can apply for the loan and the requirements to qualify.
Minimum Service Requirements
Your DD Form 214 will show the years you've served in the military. According to the US Department of VA, borrowers meet the minimum service requirement if they've served at least for:
90 consecutive days during wartime
90 continuous days of active duty
Over 6 years in the National Guard or Reserve
181 days during peacetime
You may still be eligible for a loan even if you don't meet the minimum service requirements in some cases, like being discharged for a service-connected disability. However, you may not qualify if you received bad conduct, dishonorable, or an "other than honorable" discharge. Feel free to check with the VA for more details.
Certificate of Eligibility (COE)
A COE is a document that shows your lender you qualify for a VA mortgage loan. To obtain this certificate, you need to show proof that you served in the military — you can verify your eligibility by getting an online COE or sending a completed VA Form 26-1880 to the Veterans Affairs processing center in Pasco County.
How to Apply for VA Loan in Pasco County, Florida
You can apply for VA loans through mortgage companies, banks, or credit unions. The application process is similar to applying for any other type of mortgage loan — you provide income, financial, and employment information, and the lender decides whether or not you qualify. One unique item you'll need is a COE.
VA Loan Qualifications - Debt, Property, Credit, and Loan Down Payment Requirements
Lenders will review your income, debt, and credit to determine whether you're eligible and the rates they'll offer.
Credit Requirements
Generally, the US Department of VA doesn't set a minimum FICO score to qualify for a zero down payment. However, VA mortgage lenders in Pasco County often set their minimum standards for credit scores, which are usually in the low- to mid-600s. Lenders will also check your credit report, especially your history of making timely payments.
DTI for VA Loan
The US Department of Veterans Affairs prefers a DTI or debt-to-income ratio of not more than 41%. However, you can still get approved with a higher DTI ratio if you have enough residual income, another essential factor lenders usually consider when reviewing loan applications. Residual income is the amount left to cover basic living expenses like food and clothing after paying housing, debts, and other obligations.
VA Loan Down Payment Requirements
In most cases, VA loans don't need a minimum down payment. But if the buying price of your property is more than its appraised value, you'll have to pay for a portion of the difference. And if the home price exceeds your county's loan limit and you're subject to the VA loan limit, a down payment will be required.
You may also need a down payment to help you get your foot in the door if you're purchasing in a competitive market where homebuyers outnumber sellers. Under most circumstances, a bidding situation will require buyers to make a deposit, and as a part of your down payment, it proves you're a serious buyer. One advantage of a down payment is that it might reduce the VA funding fee.
VA Loan Property Requirements
The property you want to purchase must meet VA's minimum loan property requirements. These standards ensure that properties financed by VA mortgage loans are safe, sanitary, and structurally sound.
After you get into a contract to buy a home, your lender will hire a VA-approved appraiser to help estimate your property's market value and ensure it meets the minimum loan property requirements. Your lender may also need a VA appraisal when refinancing a VA loan.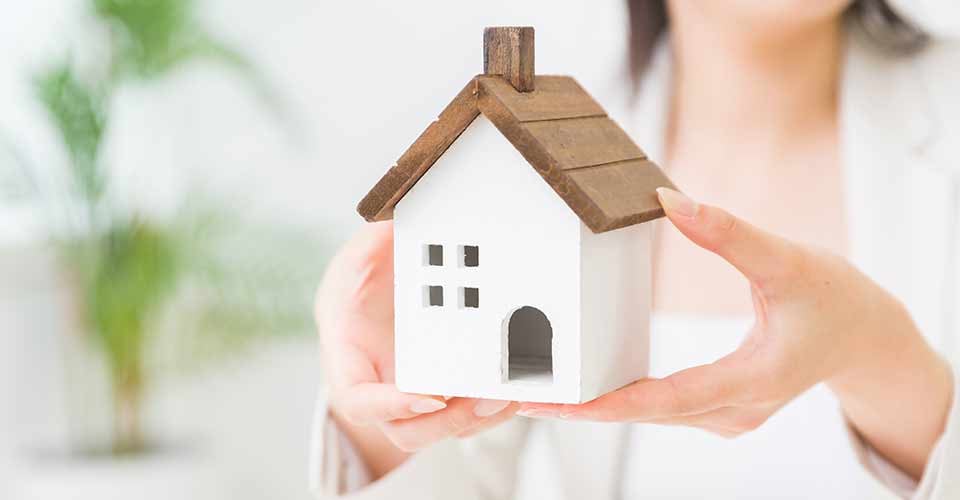 VA Loan Limits in Pasco County, Florida
The VA's loan limits look different than they have in recent years. These limits have often inspired confusion among buyers and even people in the loan industry. One main reason is that you can purchase only so many homes with a loan, and that's not the case.
While lenders might set their limits on how much they can lend, the VA doesn't have limits on how much they are willing to give. Today, veterans and service members with their full VA mortgage loan entitlement can receive as much as a lender is willing to give without needing down payments.
For instance, in years passed, if you were purchasing a $500,000 property in a county with a $400,000 mortgage loan limit, you'd need to make a down payment. Now you don't, so long as you have a full VA loan entitlement.
This is a significant change and a massive benefit for veterans nationwide. To purchase a $500,000 home with conventional loans, you might need about $50,000 or more for the down payment.
However, it's also worth noting that the VA home loan limits haven't been done away with. For example, suppose you have less than the full loan entitlement available, either because you have more active loans right now or you lost a previous loan to foreclosure. In that case, you'll have to contend with the limits, which often change annually.
In these situations, lenders will use your county's loan limit to determine how much they can offer before needing to factor in down payments. Here, most buyers usually rely on their second-tier entitlement.
Can the Loan Be Used More than Once?
If you've used a VA mortgage loan to buy a house in the past, you know what fantastic benefits they have: no mortgage insurance, low-interest rates, and most importantly, no down payment. Moreover, state and local authorities often offer property tax exemptions to qualifying service members and veterans.
If you're planning on buying a home soon and already used a VA home loan for a previous purchase, you might be wondering whether you can take another loan. Is there a specific limit on the number of VA loans you can use?
Well, you'll be glad to know that qualifying active-duty service members, surviving spouses, and veterans can apply for a VA loan as often as they'd like. As long as you still qualify for a VA loan, there's no limit to how many VA loans you can take out throughout your lifetime.
You can even apply for more than one VA home loan simultaneously. Remember, you can only use these loans for primary residences, and occupancy requirements ensure borrowers stick to the guidelines.
That being said, qualified borrowers can have 2 loans simultaneously for 2 different primary residences. This often occurs when a service member receives PCS (permanent change of station) orders, forcing them to move to another duty station.
The VA Funding Fee
VA loans offer eligible military spouses and veterans unique benefits to help them achieve their homeownership dreams. VA loans are one of the best mortgage alternatives today, from no PMI and a $0 down payment to consistently lower than average rates.
To keep this program running, the department of VA needs most veterans to pay the VA funding. So, what is the VA funding fee?
This is a one-time fee paid to the US Department of VA to keep the program running by removing any additional burdens off veterans and taxpayers. This fee varies depending on your circumstances.
For instance, if this is your first time applying for a VA loan, the funding fee is about 2.3% of the buying price of your home. For subsequent use of your loan benefit, the fee is typically 3.6%.
One of the most common exemptions is for qualified borrowers receiving compensation for a service-connected disability. The VA exempts some surviving spouses and veterans from the funding fee entirely. Not to mention surviving spouses with VA loan eligibility.
Benefits of a VA Loan
VA loans are becoming increasingly popular among homebuyers as home prices in Pasco County have increased over the years. The many merits of VA loans are designed to help more service members and veterans make the prospect of homeownership more attainable.
Take a deeper look at some of the most significant VA loan benefits.
No Down Payment
The zero down payment is the single-largest benefit of the VA home loan. This considerable advantage allows you to buy a home without spending years saving for that lump-sum payment.
Building credit and saving money can be difficult for service members and veterans constantly moving. With the VA loan, you can finance 100% of your property's value without spending a dime.
No Private Mortgage Insurance (PMI)
PMI is insurance specially meant to protect lenders in case of a default. Most conventional lenders need borrowers to pay PMI unless they can put down about 20%, which is challenging for many service members and veterans.
Unlike FHA and conventional loans, VA loans don't need monthly mortgage insurance. This allows you to stretch your buying power and save.
Competitive Interest Rates
Another way VA loans save veterans money is by offering the lowest average fixed rates. VA interest rates are usually 0.5 to 1% lower than conventional interest rates. These lower-than-average rates will help you save monthly and over the life of your loan.
Things to Do in Pasco County, Florida
Planning to become a homeowner in Pasco County? Congratulations! You're about to live in a county that will allow you to enjoy the following incredible activities:
Waterfront Dining
Want some excellent seafood? Outdoor eating? Burgers? You'll want to stop by Gill Dawg's Tiki Bar & Grill. You're sure to find some of the best food Florida offers, and you'll love that it's situated on 3.5 acres of land in Port Richey.
While you're here, you can rent paddle boards, pontoon boats, and kayaks. The restaurant also has 2 stages for live music, offering visitors a relaxing atmosphere.
Visit the Jay B. Starkey Wilderness Preserve for a Bike Ride
The best place for bike rides in Pasco County, Florida, is the scenic Jay B. Starkey Wilderness Park. A 7-mile-long multi-purpose trail runs through this park, connecting to an even longer 42-mile Suncoast trail.
The scenery is natural and serene, with tall, beautiful pines lining the trail. Hiking is the way to go if you genuinely want to explore animal life and native plants up close. Over 170 bird species have been identified here, thus making this park a prime birdwatching destination in Florida.
Treat Yourself to a Fresh Cooling Smoothie at Nekter Juice Bar
Nothing like a fresh smoothie can quench your thirst on a hot Florida day. Located in Trinity, Nekter is the best place for healthy antioxidant-packed smoothies. This smoothie shop is a perfect choice for individuals avoiding dairy as their drinks contain cashew milk.
Aside from smoothies, you'll find several acai bowls and healthy green juiced drinks on the menu. These veggie or fruit-packed treats will work wonderfully well to give you extra energy and cool you down.
Get Back to Nature at the Key Vista Nature Park
Key Vista Nature Park is a quaint little park featuring a nature trail, boardwalk, and observation tower. Although the trail is only a mile long, it's a perfect spot to enjoy the local wildlife. This is a nature park where you can truly rejuvenate and relax in nature as foot traffic is usually limited to a few locals.
Featuring over 200 bird species, Key Vista is also considered one of the top birding sites in Pasco County. Be on the lookout for osprey, bald eagle, and brown pelican.
Dine at The Shops of Wiregrass
The Shops of Wiregrass is an attractive outdoor mall that offers a mix of upscale, mid, and dining and shopping. The ambiance here is very nice, with fountains, palm trees, and al fresco dining.
You'll find many popular national chains like Barnes, Macy's, and Dillard's, not to mention several locally-owned boutique stores. Great dining options include 365 Italian (delicious gelato) and the 900 degrees Woodfired Pizza.
Get Approved to Buy a Home Today!
VA loans are a popular choice for current military service members and veterans, mainly because these mortgages don't require a down payment. If you're ready to move to Pasco County, FL, and you've served in the military, getting a VA loan might be your best decision. If you're ready for the responsibilities of making monthly mortgage payments, then it's time to get pre-approved for a loan.
Choose Your County for More Zero Down VA Loan Information