What Do You Need To Buy a House in Florida? 7 Requirements for 2023

By Phil Ganz

Edited by Ryan Skerritt
8 Min Read
Mar 27, 2023
If you're a homebuyer in Florida and have ever wondered whether homeownership is possible for you, you're not alone. The good news is that it's easier than you think, and more accessible than ever before.
So, what do you need to buy a house in Florida? Well, probably less than you think. By following a few simple steps, gathering your documents, and getting mortgage pre-approval, you can make the process a breeze.
Say goodbye to renting and start building your own wealth through homeownership. Here's what you need to know to buy a house in Florida.
Credit Eligibility
To buy a house in Florida, one of the main concerns for first-time homebuyers is their credit score. But, the good news is that you can still qualify for a mortgage with a score as low as 580, depending on the loan type and lender you choose.
While the national average FICO score is 710, some mortgage programs in Florida don't have a credit score requirement at all.
Even if your credit score is below average, it doesn't automatically disqualify you from getting a loan. You may be able to qualify by providing a higher down payment or adding a co-signer to offset the risk to lenders.
As a Florida homebuyer, you are entitled to a free credit report annually with AnnualCreditReport.com, and the easiest way to get pre-approved for a mortgage loan is by taking this step.
So, don't let a low credit score stop you from pursuing your dream of owning a home in Florida.
Verification of Financial Status
In Florida, there are no set income requirements to buy a house, and your monthly income is not the only determining factor. However, to qualify for a mortgage loan, you will need to provide lenders with some documentation, including proof of employment, financial history, monthly income, and debts.
If you are a salaried employee, you'll need to show pay stubs and a year-end W-2 statement as proof of income. For self-employed individuals, tax returns and evidence of your business will be required. If you have a job offer letter but haven't started yet, you'll need to provide proof of the job offer signed by all parties.
Lenders in Florida will also look at your financial history, and they are mainly concerned with your ability to pay bills on time. By showing a pattern of timely payments, you can demonstrate your financial responsibility and increase your chances of getting approved for a mortgage loan.
As a Florida homebuyer, your monthly income and debt will be evaluated together to establish your debt-to-income ratio (DTI).
The DTI compares how much you make with how much you spend, including your housing payment and credit debts. For example, if you spend $30 out of every $100 you make on these expenses, your DTI would be 30 percent.
The Consumer Financial Protection Bureau (CFPB) recommends a DTI ratio under 43 percent, but some lenders in Florida may approve borrowers with a DTI up to 50 percent or more, depending on compensating factors.
These factors could include having more money in savings, adding a co-signer, or providing a larger down payment.
If you have a low income or student loan debt, it won't necessarily prevent you from getting approved for a mortgage loan in Florida. You will need to show a history of paying bills on time and provide job-related income that gets reported to the IRS.
By meeting these requirements, you can increase your chances of getting approved for a mortgage and achieving your dream of homeownership in Florida.
Funds Required for Home Closing
As a Florida homebuyer, you may be wondering how much money you need to buy a home. The good news is that there are programs available that can help you buy a home with as little as 3 percent or even no down payment at all.
For example, USDA and VA loans have no down payment minimums, and low- and no-down payment mortgages are available to homeowners with all credit scores. These loans are particularly useful for home buyers with a reliable income but not much money saved up.
In addition, down payment assistance (DPA) programs are also available to help you cover closing costs. Most first-time home buyers in Florida spend around 1-2 percent of the home's purchase price in closing costs.
Let's take an example - assuming a home sale price of $350,000 with a down payment of 3 percent and closing costs of 1.5 percent, you could purchase your first home with as little as $15,750. However, if you utilize a down payment assistance program, you could buy this home with $0 out of pocket.
Overall, these programs can help make homeownership in Florida more accessible and affordable, so be sure to explore all of your options as you begin the home buying process.
Setting Your Budget
Competition among home buyers in Florida can be tough, but being prepared is key to winning the bidding war. It is crucial to determine how much you can afford to spend on housing each month, which will give you an advantage when searching for your dream home.
When creating your budget, make sure to account for all the costs involved in the home-buying process, such as the down payment you can contribute, expected closing costs, and your preferred monthly mortgage payments.
Your monthly mortgage payment will typically include PITIA, which stands for Principal, Interest, Taxes, Insurance, and Association Dues (if applicable). Don't forget to factor these costs into your budget.
Keep in mind that the bank may approve you for a larger loan amount than what you feel comfortable borrowing. It is important to only spend within your means and stick to a budget that you can afford.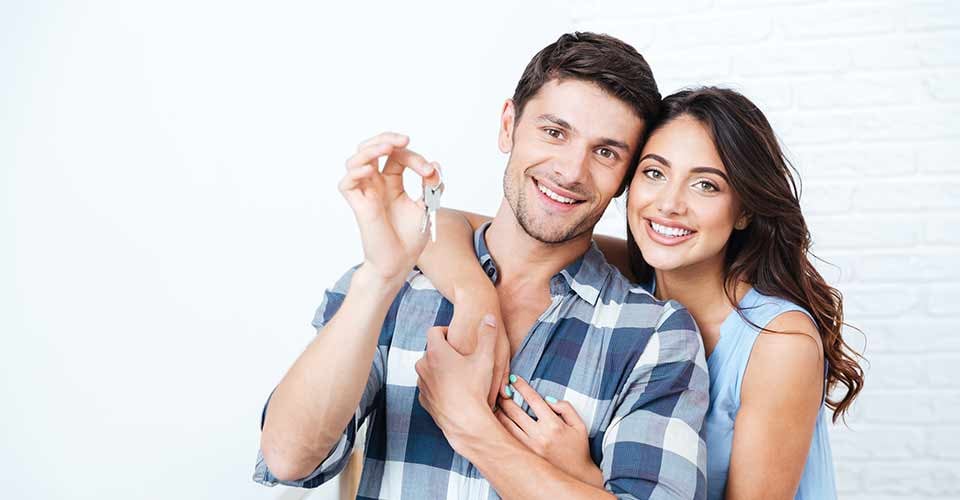 Home Financing
When it comes to purchasing a home, the majority of buyers use a mortgage. As a Florida home buyer, it's crucial to understand the different mortgage options available to you.
There are five primary mortgage loan types, each with its own set of rules:
Conventional mortgages
Conventional mortgages are one of the most popular types of mortgage loans available. They are offered by private lenders, such as banks, credit unions, or mortgage companies, and are not backed by the government.
These loans require a down payment of at least 3% of the home's purchase price. This means that if you are buying a $300,000 home, you will need to put down at least $9,000 as a down payment.
To qualify for a conventional mortgage, you typically need to have a credit score of 620 or higher. Lenders will also look at your debt-to-income ratio, which is the amount of debt you have compared to your income. Generally, a debt-to-income ratio of 43% or lower is required to qualify for a conventional mortgage.
Conventional mortgages are a good option for those with steady income, some money saved up, and good credit. They also have some advantages over other types of loans.
For example, if you can make a down payment of 20% or more, you can avoid paying private mortgage insurance (PMI). PMI is an additional cost that is added to your monthly mortgage payment to protect the lender in case you default on the loan.
FHA mortgages
FHA mortgages are government-backed loans that are insured by the Federal Housing Administration (FHA). These loans are designed to help lower-income borrowers and those with lower credit scores to become homeowners.
The minimum down payment for an FHA loan is 3.5 percent of the home's purchase price, which is lower than the 20 percent typically required for a conventional loan.
In addition to a lower down payment requirement, FHA loans also have more flexible credit requirements than conventional loans.
Borrowers with credit scores as low as 500 may qualify for an FHA loan, although a higher score will likely result in better terms and a lower interest rate. However, borrowers with credit scores below 580 are required to make a down payment of at least 10 percent.
It's important to note that FHA loans come with an additional cost in the form of mortgage insurance. Borrowers are required to pay an upfront mortgage insurance premium (MIP) at closing, as well as an annual MIP that is added to their monthly mortgage payment. This insurance protects the lender in case the borrower defaults on the loan.
USDA mortgages
USDA mortgages are a type of government-backed home loan designed to promote homeownership in rural areas. The United States Department of Agriculture (USDA) guarantees these loans, which means that lenders can offer them to borrowers with more favorable terms than they might otherwise qualify for.
USDA mortgages typically require no down payment, making them an attractive option for first-time homebuyers or those with limited funds for a down payment.
To qualify for a USDA mortgage, the home being purchased must be located in an eligible rural area and the borrower's income must fall within certain limits.
VA mortgages
VA mortgages, also known as VA home loans, are available exclusively to current and past members of the U.S. military, including National Guard members and reservists who meet certain qualifications. These loans offer numerous benefits, including the ability to purchase a home with no down payment required.
VA loans also don't require mortgage insurance, which can significantly reduce monthly mortgage payments. Additionally, VA loans have more lenient credit requirements and allow for higher debt-to-income ratios compared to conventional loans.
It's important to note that there is a VA funding fee, which is a one-time payment paid at closing and can vary depending on the borrower's military status and down payment amount.
Conventional loans are the most popular mortgage option for first-time home buyers in Florida, with 82 percent of them choosing this type of loan.
Pre-Approval
Before starting your house hunt, it's crucial to obtain a pre-approval from a mortgage lender. This process helps you determine how much you can afford to spend on a home and provides a clear itemized estimate of all the costs involved in the transaction.
During the pre-approval process, lenders analyze your income, assets, and credit report to determine how much you can borrow and at what interest rate. It also helps you make a serious offer on a home and puts you in a better negotiating position with sellers.
Additionally, pre-approval can reveal potential improvements in your application to help you obtain a better mortgage rate and more favorable terms. This can include making changes to your financial situation, such as reducing debt or increasing your income.
It's essential to note that pre-approvals are typically valid for 90 days because your financial situation may change within that time frame. If you're still searching for a home after the 90-day mark, contact your lender to have it refreshed.
It's worth noting that pre-qualification is different from pre-approval. Pre-qualification provides an estimate of the amount you may be able to borrow based on your financial information but does not involve verification of your financial documentation.
Therefore, it's recommended that you get pre-approved instead of pre-qualified before house shopping.
Real Estate Agent
In the United States, home buyers do not have to pay for the services of a real estate agent. The seller typically pays the commission for both the listing agent and the buyer's agent. This means that as a home buyer, you can hire a real estate agent at no cost to you.
However, it is important to keep in mind that the commission structure may vary depending on the location and the terms of the agreement between the seller and their agent.
Having an experienced and trustworthy real estate agent by your side can make the home buying process less stressful and more efficient.
A knowledgeable agent can help you find homes in your preferred price range and location, navigate the complex home buying process, negotiate with the seller and their agent on your behalf, and draft and submit your offer.
To find the right real estate agent for your needs, it is important to do your research and interview several agents before making a decision.
Look for an agent who has experience in the local market, a proven track record of success, and excellent communication skills. You should feel comfortable working with your agent and trust them to have your best interests in mind.
It is also important to get your own representation as a home buyer. Dual agency, where one agent represents both the buyer and seller, is legal in some states but can lead to conflicts of interest and less effective representation for both parties.
As a buyer, you should work with your own agent who will advocate for your interests and help you make informed decisions throughout the home buying process.
Last Word
Now that you have your pre-approval, a reliable agent, and a budget, it's time to begin your house-hunting journey. Unlike car shopping, you can't customize your home with different features.
Instead, it's essential to know your non-negotiables, nice-to-haves, and deal-breakers before visiting homes. This knowledge will help you identify when to pursue a listing and when to walk away.
Location is an important factor to consider when house hunting. It's a good idea to explore the neighborhoods and communities you're interested in to find the perfect home that meets your needs and lifestyle.
Remember that you don't need a 20% down payment or a credit score in the high 700s to buy a home. By getting pre-approved, avoiding dual agency, and adhering to your budget, you can make yourself a competitive buyer in the housing market.
It's also important to be prepared when touring open houses. Bring a notepad and a camera to document your thoughts and take pictures of any features you like or dislike.
Additionally, be prepared to ask your agent questions about the property, such as the age of the roof or HVAC system, any known issues or repairs, and the reason for the sale.
Finally, don't feel rushed to make an offer on the first home you see. Take your time and view several properties until you find one that checks all of your boxes. Remember, this is a significant investment, so it's important to choose a home that you'll love for years to come.
With over 50 years of mortgage industry experience, we are here to help you achieve the American dream of owning a home. We strive to provide the best education before, during, and after you buy a home. Our advice is based on experience with Phil Ganz and Team closing over One billion dollars and helping countless families.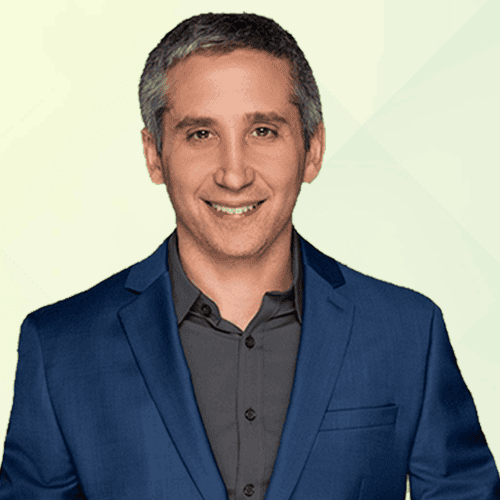 About Author - Phil Ganz
Phil Ganz has over 20+ years of experience in the residential financing space. With over a billion dollars of funded loans, Phil helps homebuyers configure the perfect mortgage plan. Whether it's your first home, a complex multiple-property purchase, or anything in between, Phil has the experience to help you achieve your goals.