What is a Barndominium and How Can They Be Financed in Florida?

By Phil Ganz

Edited by Ryan Skerritt
9 Min Read
Jul 11, 2022
While moving to a rural area may seem intimidating, there are many benefits to living in the country. You might find that you like having more space around you, or you may enjoy being closer to nature.
However, if you want to finance a barndominium with a mortgage lender, you need to know how much money they will lend you and your monthly payments. In this post, we'll discuss both issues so that you can better prepare yourself before getting approved for financing on your new home.
What Is A Barndominium?
A barndominium is a multifamily housing unit similar to a mobile home. It's sometimes called a "barn home or 'barndos.'" The name represents the tradition where homes were often built with materials salvaged from barns. With a barndo, you have the privacy of your own home, but you also have access to the wide-open spaces of a farm.
Barndominiums can be as small as 500 square feet and as large as 5,000 square feet. They typically feature open floor plans and are designed for year-round living. Many people who own barndominiums live in them full-time, but others use them for weekend getaways or vacation homes.
While there aren't any specific regulations regarding barndominiums, most states have laws regarding mobile homes, similar to barndominiums. In many cases, you'll need to follow these laws if you want to finance your barndominium through conventional financing options like a mortgage or home equity loan.
Can You Get a Mortgage for Barndominium Homes?
Yes! A mortgage is available for any property that meets Fannie Mae's eligibility requirements, including barndominiums. However, the loan limits are typically lower than traditional single-family homes because they don't include land value.
For example, if you buy a condo in Miami with an asking price of $500,000 and take out an 80% loan-to-value (LTV) mortgage, your maximum loan amount would be $400,000 (80% of $500,000).
Barndominiums usually cost between $100,000 and $200,000. They have one or two bedrooms and generally feature open floor plans with high ceilings and plenty of windows to let in natural light. Most barndominiums come with large kitchens that include stainless steel appliances and granite countertops, while some properties even boast indoor swimming pools or hot tubs.
While these homes may be smaller than other types of properties, they're still big enough to qualify for mortgages, just as any other house would be eligible for. The only difference is that lenders may require higher down payments on barndominium loans because they don't typically appraise as high as traditional homes (although this isn't always true).
An excellent way to evaluate whether or not your loan application will be approved is by speaking with several mortgage brokers.
How to Finance a Barndominium with a Mortgage Lender
Financing a barndominium is a little different than financing a conventional home. The two main factors that affect financing are the cost of construction and your down payment. If you plan to build a barndominium yourself, you may be able to finance it through your savings or retirement accounts. However, if you want to hire contractors to build it for you, then financing won't be an option until after the completion of construction.
Most lenders want to see that you have saved up at least 20% of the purchase price. This is because a barndominium is often priced in the low hundreds of thousands of dollars, making it an investment property.
If you don't have enough money, you can take out a loan from the bank or credit union and use your land as collateral. You will also need to prove to them that you have enough income coming in to make the payments on the loan each month.
There are two types of financing available for barndominiums: construction loans and mortgages. Construction loans allow people who want to build their own homes and put up their money upfront without having an actual home until they finish building it themselves. Once they are done building their home, they will need to find someone willing to buy it from them to get their money back after paying off their mortgage.
Ideally, financing a barndominium can be intimidating, but it doesn't have to be. Here are some tips on how to finance a barndominium with a mortgage lender:
Make sure you're ready to buy - Before looking for financing, make sure that you're ready to buy the property. You want to make sure that you can afford the monthly payments and don't get into over your head financially.

Create a budget - This should include all your expenses, including taxes, insurance, and utilities. You should also include the cost of the property itself and any improvements you plan on making.

Get pre-approved for financing by a mortgage lender - This will let you know what type of loan you qualify for and how much you can afford to spend on the property. It also gives you how much money you'll need to save up to make a down payment on your dream home.

Find a suitable lender - Start by asking colleagues and family for referrals. You can also visit real estate agents and builders, which often work with lenders. Finding the right lender to finance your barndominium starts by ensuring you have an excellent credit score. Your credit score will be one of the most significant factors determining your interest rate and the type of loan you can qualify for. If your credit score is relatively low, it may not be easy to be approved for a loan. Mortgage lenders have different requirements depending on the state where you live, so it's essential to choose one that fits your situation.

Buy the land - Once you have found a lender who will work with you and has given you a pre-approval letter, it is time to start searching for land. You can search online or talk with real estate agents about what's available in your area. Make sure that any property you look at meets all city zoning laws so there won't be any surprises once you move in.
Buying land is not as easy as buying a house because many factors are involved, including zoning laws, size of the lot, and location. Ensure that your zoning allows for barndominiums, which may mean that it is best to look for land within city limits or outside city limits depending on where it is located.
Depending on the lender, it can be challenging to get a mortgage loan on a barndominium. For instance, some lenders may require that the home be more than 10 years old before considering it as collateral.
You might get better terms if you go with a private lender or investor specializing in this type of financing. This person would be more interested in your property and its value than the bank. If you choose a private lender or investor, make sure you know what kind of loan you're getting — fixed-rate or adjustable-rate — and the interest rate on each one.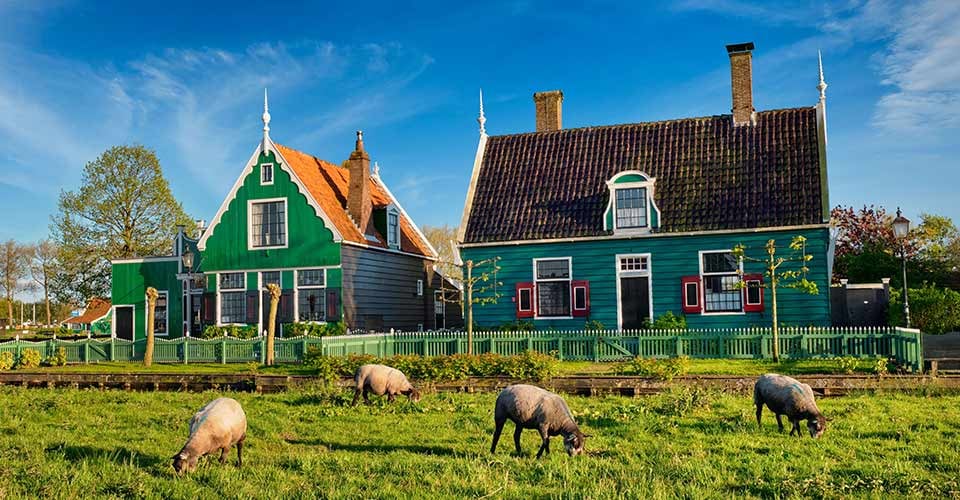 The Challenge of Barndominium Mortgage Financing
You can get a mortgage for a barndominium, but not all lenders will be willing to provide financing for this type of home. Barndominiums are often financed the same way as traditional homes, with some exceptions.
Some lenders may have difficulty qualifying you for a loan if you plan to build your barndominium. There are many reasons why this might be the case, including the fact that many lenders require that they have an established relationship with the builder before they will provide funding. If you want to build your barndominium, you should establish relationships with multiple lenders before beginning construction.
If you would like to finance a barndominium built by someone else, this may be easier than building your own home. You'll still need to qualify for a mortgage based on your income and credit history, but having an existing relationship with a builder makes it easier for lenders to approve loans for these properties than if they were financing them directly from their inventory of homes.
USDA Loan for Barndominium
If you have ever considered building a barndominium, you may have wondered if it's possible to finance the project. The good news is that there are many sources of financing for this type of property. The best way to finance your barndominium is to get a USDA loan. This type of loan allows any qualified farmer or rancher to borrow up to $2 million at low-interest rates. In addition, the income from your farm can be used to qualify for the loan.
The United States Department of Agriculture (USDA) offers loans to low-income families, making the USDA loan an excellent option for financing a barndominium. Here's how it works:
The buyer applies for a loan, which is guaranteed by the U.S. Department of Agriculture (USDA)

If approved, the seller will sign a contract with the USDA to sell their property at an agreed-upon price

The buyer will pay the seller directly, but they won't receive title to the property until they've completed all of the steps necessary to obtain it

Once this happens, the buyer will pay off any existing liens against the property
The USDA program offers several types of loans that vary in interest rates and length:
Fixed-rate loans with fixed monthly payments; these loans have lower interest rates than other types of loans and have fixed interest rates for the life of the loan

Adjustable-rate mortgages (ARMs); these loans allow you to pay less each month when interest rates are low, but if rates go up, then so will your monthly payment

Interest-only mortgages; these loans allow you to pay only interest for a while
The USDA Mortgage Program is open to all eligible rural property owners, including those who live in towns with populations less than 20,000 people. This program also has no minimum income requirements if you have enough savings and assets to cover the closing costs.
However, you must also meet the income guidelines set by the USDA. If your income is above this amount, you may still be able to qualify, but only if your down payment is at least 10 percent of the purchase price.
USDA loans are outstanding for financing a barndominium because they offer low-interest rates, flexible credit guidelines, and no money down payment requirements. If you don't have adequate funds for a 20 % down payment on your home purchase, this type of mortgage can help you get into your new home without worrying about paying off a large amount of money upfront.
How to Get Financing to Build a Barndominium
Financing a barndominium is a little different from financing a traditional house. Some fewer lenders specialize in farm-related properties, and they tend to have stricter requirements when issuing mortgages. But don't let that discourage you! If you find the right lender, you'll be able to finance your dream of owning a barndominium.
The first step in getting financing for your barndominium is to make sure you have a solid business plan. A good plan will include detailed information about the type of barndominium you will build, construction cost, and how much you will charge for rent.
Next, you will need to get a licensed professional's property appraisal. This will help determine the value of your land to get a loan for what it is worth. Once you have a solid business plan, you can start shopping around for financing options. You may find that banks are not interested in financing your project because it is too risky or they do not understand it.
Before you begin looking for land or building materials, you'll need to make sure that you can qualify for a mortgage through the USDA program. Your bank or credit union will run some basic checks on your credit history and income before giving you an approval letter. You'll know how much money you can borrow before looking at properties or making other financial commitments.
Once this is done, contact lenders in your area specializing in land loans. They will advise on what types of financing options are available to you based on the appraisal and how much money they can lend out based on their current financial situation when they decide whether or not they will give you a loan.
There are several different barndominium financing options available to you if you want. You can apply for:
An FHA loan or conventional loan - If you have good credit, you may be able to qualify for an interest-only loan or an adjustable-rate mortgage (ARM). The interest-only loan will allow you to pay off your mortgage quickly while keeping monthly payments low. You must understand all of the terms of your loan before signing any paperwork or making any commitments with lenders.

USDA Loans - Private lenders who work with the USDA provide these loans, and borrowers must meet specific qualifications to qualify for a loan.

State Programs - Many states offer programs that help low-income families finance home improvements through grants or loans.

Traditional bank loan - Most banks will offer loans for home construction or renovation projects. However, it may be difficult for developers without credit history or collateral assets (such as real estate) to get approved for a loan from banks or other traditional lenders.

Home equity line of credit (HELOC) - If you already own a home and have some equity in it, you may be able to use it as collateral on a HELOC to finance your barndominium project.
If you cannot secure traditional financing but still want to build a barndominium, consider alternative lenders such as community development financial institutions (CDFIs) or microlenders that offer loans targeted toward low-income individuals and communities.
Finally, another exciting way to finance a barndominium is by renting out part of it while living in another part of it yourself. This can help reduce costs while still providing extra income each month when compared with only renting out one side of the house as opposed to both sides combined every month.
Frequently Asked Questions
What's a barndominium?
It is a home built on a farm. It is an extension of the barn, with living quarters attached. The living area is typically open in design and includes the kitchen, dining, and living room. The bedrooms are located upstairs, above the living space.
How much does it cost?
Barndominiums vary widely in price depending on location and size. The average size of these homes ranges from 1,500 square feet to 2,500 square feet — which means they can be relatively affordable options. They generally cost less than conventional homes because they are smaller than average and don't have as many features - such as oversized closets or extra bathrooms - as other homes do.
They also require less maintenance because they're located on farms, which means fewer lawns to maintain and no gardens to tend to unless you choose to grow your food or raise livestock for meat production purposes.
Is financing available for barndominiums?
Yes! You can finance your barndominium like any other home purchase with a bank loan or a mortgage broker specializing in farm loans. Both options offer low-interest rates, flexible payment terms, and competitive rates.
Why should I finance my barndominium?
Financing your barndominium allows you to avoid saving up for its purchase. It also allows you to make monthly payments instead of paying for everything upfront. This can be especially helpful if you don't have much money saved up right now or don't have any credit history yet due to being young or new to America.
With over 50 years of mortgage industry experience, we are here to help you achieve the American dream of owning a home. We strive to provide the best education before, during, and after you buy a home. Our advice is based on experience with Phil Ganz and Team closing over One billion dollars and helping countless families.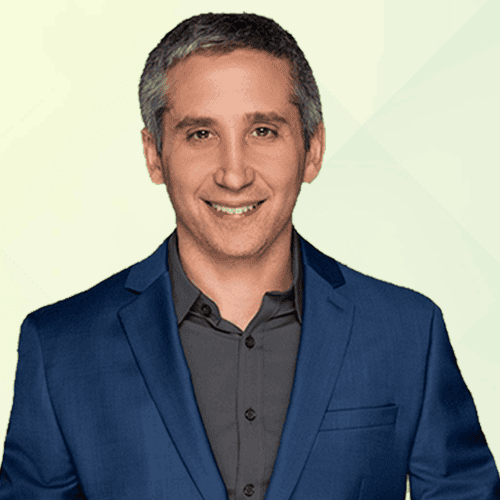 About Author - Phil Ganz
Phil Ganz has over 20+ years of experience in the residential financing space. With over a billion dollars of funded loans, Phil helps homebuyers configure the perfect mortgage plan. Whether it's your first home, a complex multiple-property purchase, or anything in between, Phil has the experience to help you achieve your goals.