What is a Conventional Loan?
Phil Ganz
/
4 Min Read
/
Dec 27, 2021
If you have explored owning a home as part of your American dream, you know that getting a mortgage is one way to go about it if you don't have the cash to do it outright.
Mortgage loans come in many forms (USDA, VA, FHA, and Conventional), each with unique qualifications, interest rates, and perks.
FHA loans, for example, have low downpayment (3.5%) and low credit score requirements because they are insured by the Federal Housing Administration. USDA loans allow people in rural areas to buy homes with 0% down payment because the U.S. Department of Agriculture backs them.
VA loans are for active or retired military members, allowing individuals to purchase homes without a deposit and credit score as low as 620 FICO because they are backed by the Department of Veterans Affairs.
In contrast, conventional loans are not guaranteed or offered by a government agency. You can get one from a private lender or one of the two government-sponsored enterprises (Fannie Mae and Freddie Mac).
Here is a guide to understanding conventional loans: Read on to learn more.
A Guide to Conventional Loans and Mortgages
What are the basics behind conventional loans and mortgages? Conventional loans function as follows: the lender obtains property on the borrower's behalf, and the borrower promises to pay them back plus interest.
Conventional loans usually attract higher interest rates than government-insured loans.
The interest rate depends on the following:
Loan term
Amount of the loan
Rate type (adjustable or fixed)
Present financial market or economic conditions
Lender's expectations of future inflation
Demand for and availability of mortgage-backed securities
Most lenders set a 15 or 30-year payback period and fixed interest rate.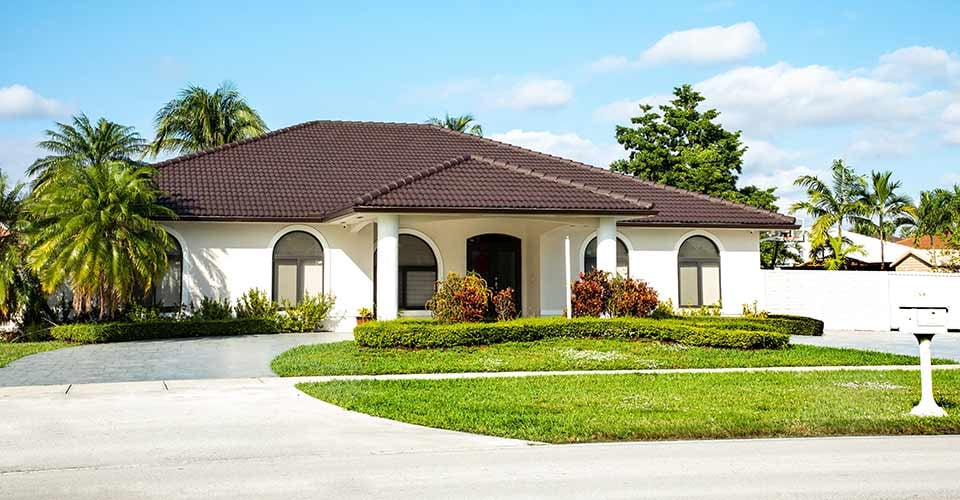 What are the qualification criteria for a conventional loan?
When evaluating a customer for a conventional mortgage, lenders are most concerned with these three factors:
Credit rating
Your credit score impacts whether or not you will be approved for a loan and what terms you will be offered. A higher credit score makes it easier to get loans with better terms.
The inverse is true. The FICO credit score ranges from 300 to 850. To qualify for a traditional loan, your credit score must be at least 620.
Debt-to-income ratio
DTI is the ratio of your monthly debt payments to your total monthly income. It reflects your potential to meet your financial obligations.
If the quantity is already high, throwing a mortgage in the mix may strain your budget. that's why most lenders only give loans to individuals whose DTI is below 43%.
Down payment
Down payments are lump-sum payments made upfront. Most homes require a 20% upfront payment. But with conventional loans, you can get a house by putting up only 3% of its price upfront.
But they may require you to purchase private mortgage insurance, which will be loaded to your regular mortgage payments, up to the point when you've paid off at least 20% of the home's value.
Therefore, it's always best to pay the 20% deposit to avoid PMI and decrease your monthly payments while increasing your equity stake in the home from the very beginning!
Who sets the borrower's criteria for conventional loans?
Freddie Mac and Fannie Mae set the guidelines that lending institutions use to qualify applicants for conventional loans.
Of course, lenders set their own interest rates depending on the factors described above and can choose to lower the down payment requirement.
What are the pros and cons of conventional loans?
Conventional loans and mortgages are backed by private lenders or government-sponsored entities instead of government departments. Still, they are the most popular types of loans and mortgages, according to Elle Mae.
Why is that so?
You don't need PMI on conventional loans if you pay 20% upfront. On the other hand, FHA loans require a mortgage insurance premium throughout the loan's life if you don't pay 10% of the price upfront.

The PMI can be canceled once you've paid 78% of your home's appraised value.

They have more flexible appraisal guidelines than FHA loans.

They are available to anyone, unlike VA and USDA loans.

They don't require a funding fee like VA loans.

They can be used for rental properties and second homes, unlike VA and USDA loans.

You can choose between fixed and adjustable interest rates - with fixed rates, if interest rates are low at the time of purchase, you enjoy the same low rates throughout the life of the loan; however, adjustable rates are advantageous if you don't plan on keeping the house for long – you can sell it before rates go up.
That said, conventional loans aren't without some cons. Here's a look:
Require a higher credit rating than government-insured loans: Conventional loans require a credit score of at least 620. You can still qualify with a lower score, but the loan terms won't be favorable.

Stricter DTI requirements. most lenders won't lend to you if you have a DTI exceeding 43%.

you will need PMI if you cannot pay 20% of the price upfront.
How to apply for conventional loans?
There are things you can do to obtain a conventional loan easily. Here's a look at the preparation and application process:
Improve your financial profile
Fix your credit,
Repay some or all existing debts,
Work on boosting your monthly income
Save as much as you can for a down payment.
Research lenders
There are many mortgage lenders out there; go for the consumer-friendly ones. That means lenient qualification criteria and favorable terms at lower risk.
Apply for your mortgage
The process of applying for a conventional loan can take more than a month and require heavy documentation, so get ready with the following:
Proof of income
Pay stubs for the past thirty days showing income and earnings so far for the year.
Federal tax returns for the past two years.
A quarterly or sixty-day statement of your asset accounts, such as your savings, checking, and any investments.
W-2 forms for the past two years.
Documents proving alimony, bonuses, and any additional income.
Proof of Assets
Bank statements.
Investment account.
If you receive a gift from a friend or family member, you will need notarized gift letters certifying that they aren't loans hence no debt obligation.
Employment Verification
Lenders may want to lend only to individuals with steady job history. So, in addition, to pay stubs, they may need your employer's contacts to get more information.
Also, if you've just changed jobs, your old employer may be contacted by a lender. If you are self-employed, you will have to give detailed information about your business and earnings.
Other Documentation
For your credit report to be accessed, the lender will need your Social Security number, your signature, plus a copy of your state ID card or driver's license.
Wrap-up
There are many types of mortgage loans. Some are backed by the government, while others are not. Conventional loans fall in the latter category.
While this may translate to higher interest rates and stricter qualification criteria, it also means you get to enjoy competitive interest rates and can use your loan on all types of properties.
If you are unsure if a conventional loan is the best option for you, talk to your loan officer or real estate agent. Based on your credit history, financial situation, and their experience, they should be able to provide the right advice.