Why You Should Consider Moving to Ocala, Florida

By Phil Ganz

Edited by Ryan Skerritt
9 Min Read
Mar 31, 2022
In this blog post, we'll explore some of the key reasons you should consider moving to the area.
Brief History
Ocala, Florida, was home to many early Native American settlers. The word Ocala is translated from Ocala, representing "large hammock" in the Timucuan Tribe's original speech.
Ocala is surrounded by many water channels like the 110 miles long Ocklawaha River descending from northern Florida.
It empties into the St. Johns River located just north of Ocala in Palatka, Fla.
Best Ocala Neighborhoods
The best Ocala FL living neighborhoods include but are not limited to:
Silver Springs
Silver Springs is a neighborhood in north Ocala, northeast of downtown, home to Silver Springs Nature Theme Park and Silver Springs State Park.
It offers a broad variety of housing values, ranging from the mid-twenty thousand dollars to the hundreds of thousands of dollars.
Belleview
Belleview is a neighborhood in Ocala, Florida. It has a population of 13,073, and we have a cool graph below that shows the city's ethnic diversity and other important facts and figures. What about the cost of living in Belleview, FL?
The median income in Belleview, FL, is $35,000, and the median home value is $79,800, which should give you a pretty good idea of its affordability. Belleview, FL, is also the perfect place to break in your new shoes due to its WalkScoreA® of 28.5350.
Summerfield
Summerfield is south of Belleview, near US 301 and Local Highway 475A. With Ocala golf courses, Summerfield is a little more opulent.
In areas like Silver Springs and Belleview, homes in the $50,000 price range have three to four bedrooms and two bathrooms, but in Summerfield, homes in a similar price range have one bedroom and one washroom.
Summerfield farmhouses may cost up to 18 million dollars.
Lake Weir
Residences surround Lake Weir's freshwater system and vary from 600k to 50k for 3- and 4-bedroom single-family houses, depending on location.
Residents at Lake Weir have a wealth of amenities available to them. As one of the largest lakes in Florida, Lake Weir offers a wide range of water-based recreational activities.
From boating to fishing, you can find something to do on the shores of Lake Weir. There is a network of hiking and biking trails that roam around the area and along the shore of the lake.
There are numerous parks for the residents to enjoy. You can find a playground, basketball court, baseball field, and other fun activities in the parks.
The community is located in the middle of many shopping and dining options. You have access to numerous restaurants and stores just a short drive away.
Climate
There are two seasons in Ocala: rainy and dry. June through September is the rainy season. Thunderstorms occur regularly, and they may be highly violent since Ocala has the highest cloud-to-ground ratio per square mile of any city in the world.
October through May is the dry season, with minimal rain and almost constant sunlight on most days. Early mornings in January are in the 30s, increasing up to the 70s by lunchtime.
Because Ocala sits in the heart of the state, it doesn't get much respite from either the Gulf or the Atlantic, resulting in a few of the hottest summer temperatures and the coldest freezing temperatures on record.
Splendid Ocala, Florida Weather
Looking for a tan and a boost of vitamin D? If that's the case, Ocala must be your next home! With summer highs ranging from 70°F to 92°F, you'll be able to enjoy beautiful weather all year.
Though it does rain in the wintertime, only 5-10 days per month are expected. Plan to wear your shorts all year and toss your jeans out the window.
Hurricanes are common in Florida, but you won't have to worry about them in Ocala. Ocala is popular among residents since it has never been at the center of a storm!
Sure, it receives occasional tropical storm leftovers, but you can rest easy knowing that you'll be safe when hurricane season arrives.
Lifelong Learning Centers
The Silver River Park Museum, part of the Ocala public school system, offers tours on Native Floridian culture, archaeology, and ancient routes.
Central Florida Community Colleges provide excellent academic programs in various fields. Students are guided toward career-oriented courses through Explore programs.
The colleges in Ocala provide programs via the Florida State University, University of Florida, Cappella University, Saint Leo University, University of Central Florida, and Webster University.
The Ocala country clubs are 40 miles from the University of Florida. Community Technical & Adult Education, or CTAE in Ocala, offers students to grow in various disciplines.
All of the Comforts of Home in A Small Town Setting
Over the years, Ocala's urban planners have constantly regulated development. As a consequence, you get the best of both worlds: easy access to all you need while maintaining a friendly and welcoming small-town atmosphere.
As a result, Ocala is an excellent spot to launch a career, raise families, or retire. You'll find plenty of employment, restaurants, stores, and places of worship no matter what point in life you're in. Residents can explore a broad range of recreational opportunities, and the schools are known for providing high-quality education.
Ocala has a strong community connection. You'll very certainly become close friends with your neighbors, which is unusual in other cities. In addition, Ocala's charming downtown center is a popular hangout, dining, and shopping destination. There are even a few exciting festivals on the schedule.
Are you a first-time homebuyer looking to move to Ocala, Florida?
A Fantastic Central Location
It is not easy to envision a better site than Ocala's one. It is because the city is located in the geographic center of Florida. You're only a short drive away from everywhere in the state you wish to go.
In less than an hour and a half, you may be on the beachfront or even at a NASCAR race in Daytona. You'll arrive at St. Augustine with only a little extra time in the automobile. Not only does this historic city have a beach, but it also has some of the country's oldest and most intriguing historic landmarks.
Large cities such as Jacksonville and Gainesville may be found to the north. The Kanapaha Botanical Gardens, Florida Museum of Natural History, and the Harn Museum of Art are all located in Gainesville.
The University of Florida, which offers a wide range of distinguished degree programs, is also located in Gainesville. The Jacksonville Zoo and Garden and the Cummer Museum of Art & Gardens are also famous tourist attractions in Jacksonville.
Beach vacations are constantly on the agenda, with easy access to the Gulf Coast and the Atlantic Ocean. Plus, with a two-hour trip, you'll have your selection of big-city delights. It's no surprise that Ocala is considered the ideal location.
Nearest Airports to Ocala
Orlando International Airport is the closest to Ocala (MCO). In about five to 34m, you may catch a bus connecting Jacksonville (JAX) to Ocala via JRTC Port H, Amtrak Terminal, and Jacksonville.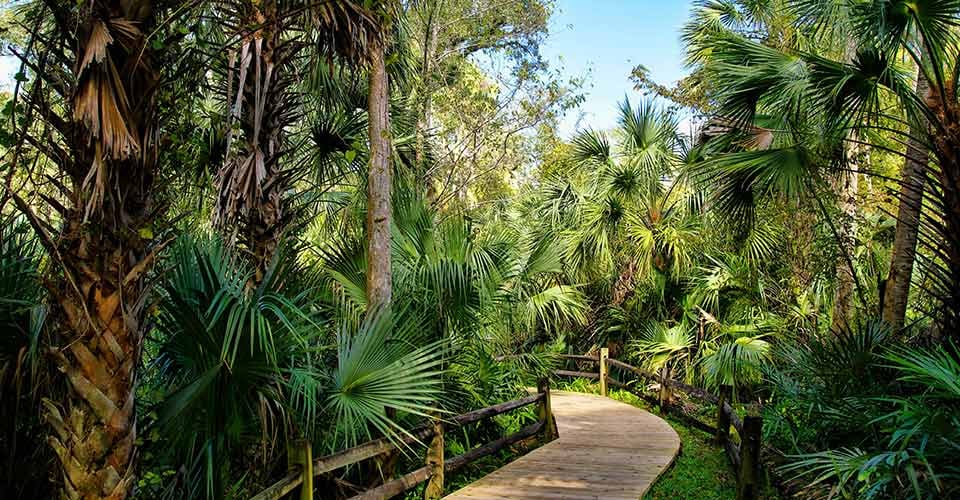 Restaurants in Ocala and Activities to Do
If canoeing down an incredibly clear stream in the world's greatest sand pine forest seems enticing, wait until you try some of the town's gourmet establishments, which are eager to greet hungry visitors returning from their outdoor adventures.
Ocala in Marion County, in general, is well worth your time.
Baseline Golf Course
Do you have a strong desire to play a game of golf? Baseline Golf Course is a place worth seeing. This course offers a range of obstacles for all levels of golfers, whether you're a beginner or an experienced pro. What's more, guess what? There are also some excellent and attractive sights on the course.
What Should You Do? At this scenic course, you may work on your stroke or play a game of golf. Take in the scenery of the bermudagrass, course's waterfalls, and flowers as you go.
The French La Cuisine Restaurant
Ocala's premium café La Cuisine is noted for its crimson walls, romantic setting, and excellent Italian, French, and American cuisine.
Looking for a superb dining experience in Ocala? There's nothing else to say. Please make a reservation at La Cuisine French Kitchen on SW 1st Avenue and prepare to be wowed by their delectable cuisine and impeccable service.
The Pork over Gratin Potatoes and the comforting French Onion Soup is also recommended. Choose the Duck L'orange for something a bit extra unique. It's one of the menu's most popular items.
The Cade Museum for Creativity & Invention
The Cade Museum for Creativity, situated on South St. in Gainesville, focuses on generating a passion for visitors with innovative ideas. Even though it has only been open for a year, it has already been a distinctive and fascinating destination.
One of its most popular programs is the Early Entrepreneurs Program, which teaches children abilities valued in the business world but typically missed in school curricula.
Union St. Downtown Farmer's Market
The Union Avenue Farmer's Market has been running for over two decades, every Wednesday from 4 to 7 p.m., rain or shine, all year. Despite its humble origins, it has developed into an incredible community of farmers, artists, and entrepreneurs that provide a wide range of things that you won't find anywhere else.
The Bo Diddley Public Plaza in downtown Gainesville hosts the market. Visitors will discover jewelry, handicrafts, prepared culinary products, and tasty baked foods, in addition to a superb assortment of fresh, seasonal fruits and vegetables.
Because most commodities are grown and made locally, patronizing the vendors is a terrific way to support farmers and small businesses.
Amrit Palace Indian Restaurant
On SW College Road, Amrit Palace is a huge eatery with a beautiful atmosphere that serves a vast selection of Northern Indian food.
Amrit Palace, one of Ocala's greatest birthday restaurants, has a relaxing and serene ambiance with dim lights and gentle music in the background.
Guests celebrating their birthdays here will get a modest gift, generally a muffin, mango ice cream, and rose water.
Order the Paneer Bhurji, Garlic Naan, or Aloo Gobhi, all fantastic. If you're looking for something sweet, the Mango Cheesecake is a must-try.
Gypsy Gold Horse Farm
Gypsy Gold Horse Farm, located on SW 8th Ave in Ocala, goes back to the mid-'90s when one trip to England persuaded a local couple that a Florida horse farm was in their future.
They shipped more than twelve horses to the United States from England. The farm's range has grown since then, and it currently houses an officially recognized strain of horse known as the Gypsy Vanner.
Even though the animals are expensive, the great news would be that you don't have to buy one to admire them. See their website for more information on the farm's tours and activities for horse and farm enthusiasts.
Mesa de Notte
Mesa di Notte, an Italian eatery with a pleasant environment serving fine wine and drinks, is one of Ocala's greatest places to eat.
One of Ocala's finest restaurants, Mesa de Notte, is known for its impeccable culinary presentation and is a perfect venue to commemorate special occasions like anniversaries. Begin with the Mushroom Soup and then move on to the delectable Veal or Mahi Piccata.
Hoggetowne Medieval Faire
One of the best places to dine in Ocala is Mesa di Notte, an Italian cafe with a lovely atmosphere providing superb wine and cocktails.
Mesa de Notte, one of Ocala's best restaurants, is noted for its flawless culinary display and is an ideal location for commemorating special occasions such as anniversaries.
Start with the Mushroom Soup before moving on to the delicious Veal or Mahi Piccata.
Canyons Zip Line & Canopy Tours
Ziplining has been popular recently, and for those who aren't afraid of heights, there's no better way to obtain a birds-eye perspective of the terrain than dangling from thin rope hundreds of feet in the air.
Canyons Zip Line & Canopy Tours provide a range of zip lines at various heights. Fear not if you've never tried this thrilling type of amusement; each participant receives an orientation as well as all of the necessary safety equipment before venturing out.
Withlacoochee State Forest
Though less well-known than Florida's other national and state forests, Withlacoochee State Forest is Florida's third-biggest state forest, with sections dedicated to wildlife and nature conservation, wood production, and outdoor leisure.
Many of the forest's trails, which total about 50 miles, are paved, making them easy to enjoy the natural world, especially for families visiting with little children.
Because of its immensity, visitors should acquaint themselves with the property's layout before leaving; this may be done on the internet or at the welcome center.
Harry's Seafood Bar and Grille
Harry's Seafood Bar & Grille is an upscale New Orleans-style cafe serving classic and imaginative Cajun-Creole cuisine with indoor and outdoor eating areas.
To satisfy your seafood cravings, visit Harry's Seafood Bar & Grille.
Get a table outside if possible to enjoy the relaxed environment while you dig into your excellent seafood portions.
Harry's has a delicious jambalaya which you must try. She-Crab Broth is also a fantastic option on the menu. It's ideal for a chilly or wet day since it's warming and tasty.
Don Garlits Museum of Drag Racing & International Drag Racing Hall of Fame
Don Garlits, affectionately known as 'Big Daddy' by his adoring fans, is widely regarded as the 'King of Drag Racing,' with an unparalleled four-decade career.
He amassed an outstanding collection of approximately 150 medals and championships throughout that period, putting him in a class by himself.
Since the mid-'70s, the Don Garlits Memorial of Drag Racing and the International Drag Racing Hall of Fame has been open. Hundreds of cars, exhibitions, and historical artifacts are dispersed over two buildings in their collections.
Most visitors spend two hours or above taking it all in at this Ocala attraction, situated on SW 16th Avenue.
Ocala National Forest
The Ocala National Forest is one of Florida's most popular natural locations, with kayaking, camping, fishing, and animal photography and watching among the year-round activities available.
The weather is nearly always suitable to being outside, even if it may get hot in the summer and somewhat chilly in the winter.
The weather is nearly always suitable to being outside, even if it may get hot in the summer and somewhat chilly in the winter. Alexander, and Silver Glen Springs, all popular swimming spots during the humid and hot summer months, are among the park's cold water-fed springs.
If you want to go fishing, remember that certain hobbies, such as fishing, require a permit, so acquire one before you leave.
Are You Prepared to make a move?
We are always eager to share their enthusiasm for the area with families considering relocating to Ocala.
With over 50 years of mortgage industry experience, we are here to help you achieve the American dream of owning a home. We strive to provide the best education before, during, and after you buy a home. Our advice is based on experience with Phil Ganz and Team closing over One billion dollars and helping countless families.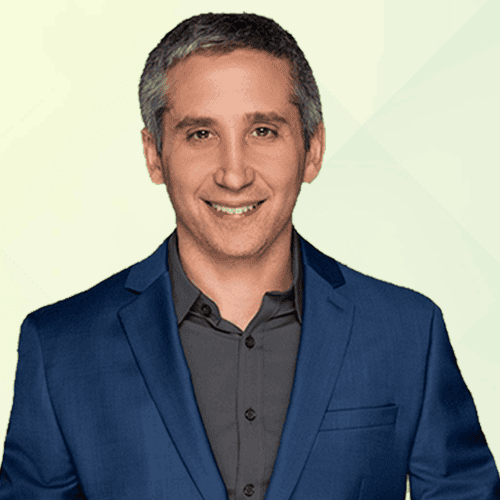 About Author - Phil Ganz
Phil Ganz has over 20+ years of experience in the residential financing space. With over a billion dollars of funded loans, Phil helps homebuyers configure the perfect mortgage plan. Whether it's your first home, a complex multiple-property purchase, or anything in between, Phil has the experience to help you achieve your goals.