Are you Interested in 100% Loan Financing for Your Florida Home Purchase?
Phil Ganz
/
8 Min Read
/
Jul 07, 2022
If you have found your dream home and have decided that it's time to buy, you might be wondering how much money you will need to come up with to make your dream a reality. While many variables answer this question, one of the most common ways to finance your purchase involves borrowing money from a bank or lending institution and paying them back over an agreed-upon period – typically 30 years or less.
While many financial institutions offer loans, the most attractive loan opportunities come from 100% loan financing for your home purchase. If you're interested in 100% loan financing for your home purchase, there are some essential things that you need to understand to make informed decisions. This guide will go over everything you need to know about 100% Loan Financing, including buying a house with 0 down, tips for covering extra home buying costs, and more. Read on to learn more.
How 100% Home Financing Loans Work
First-time homebuyers sometimes have difficulty getting financing due to low credit scores or a lack of steady income. But with various loan programs, you're still eligible even if you can't make large down payments. Because most of these loans are insured by the government, lenders don't require down payments or private mortgage insurance, which means you can borrow up to 100% percent of your home purchase price.
A 100 percent home loan is a common term used by lenders to describe an affordable financing option that allows you to buy or refinance a home with no money down. These mortgages make it much easier to purchase a house at a competitive interest rate, saving you big bucks over time.
Most lenders offer mortgages that are fully amortized and only require interest payments. These loans work great for both first-time buyers and repeat homebuyers looking for additional cash out of their existing homes. If you want to buy a home without a traditional down payment, these loans have you covered.
Regardless of your situation, talk with your local lender or mortgage broker about financing options that can help you purchase a new home today. However, keep in mind that there are restrictions on how much money you can borrow based on income level and debt-to-income ratio (DTI).
Do 100% Home Financing Loans Exist in 2022?
If you're like most people in the United States, buying your first home likely ranks high on your list of life goals. Yet, many people are shocked to learn that they may need to put 20% down on their mortgage before qualifying for the best interest rates. Fortunately, 100% home financing loans do exist in 2022. However, a 100% home financing loan means that you can afford the cost of your home with less to no struggle in 2022.
This seems like an ideal way to get the home of your dreams without qualifying through traditional methods and completing a strict credit check and complex mortgage application. However, although it might be noteworthy that 100% home financing loans exist in 2022, they aren't available from lenders. If you're looking to get one, ensure you understand what you're getting into before applying.
Note - If you're in the market for a new home, you may have come across one of the many lenders who advertise 100% mortgages online or in local newspapers. With 100% mortgages, it seems like you can finance your entire home purchase with one loan payment, but don't jump at the first lender that says they offer 100% mortgages. Some might be mortgage fraud you should avoid at all costs.
Determining If You Are Eligible for a Zero-Down Mortgage
If you are looking to buy a home but haven't saved up enough money for the typical down payment, there are still ways to buy that home without a down payment. One of the most common options is the zero-down mortgage, which requires no cash at closing. However, not everyone qualifies, so it's essential to check your eligibility before applying for this type of mortgage. The eligibility requirements vary from lender to lender, but the bottom line is that lenders will want to ensure you have a good chance of paying back your loan before they approve it.
Before getting started, you'll need access to specific pieces of information. To determine if you qualify for a zero-down mortgage, you'll need your credit score, proof of income, and two years of recent tax returns. These documents will give lenders important insight into how likely you'll be able to repay your loan. To approve your application, lenders want to see good credit history, employment history, and sufficient income.
While not all borrowers must submit these documents, they can make or break your chances of qualifying for a no-down-payment mortgage. If you don't have the necessary items on hand when applying for this type of mortgage, ensure you gather them before moving forward with an application.
How to Buy a House with No Money Down
Most people think that to buy a house with no money; they need to get creative and make sacrifices that could compromise their quality of life. Fortunately, this isn't necessarily true. You need the correct information about buying a house with no money down and then some patience as you obtain the financing needed to make your dream come true. Read below to learn how to become a homeowner without using all your resources or compromising your lifestyle, whether you're looking to buy your first or second home.
Use a Loan Program That Requires No Down Payment
One of the best ways to get into a home with little to no money is through loan programs requiring very little or zero in upfront cash. There are many different types of loans out there that do not require any cash to purchase your home, and each has its unique advantages and disadvantages. If you want to learn more about which loan program might work best for your situation, speak with a mortgage HUD-approved housing counselor today.
Ensure Your Meet All the Eligibility Requirements
Before attempting to secure a mortgage, make sure that you meet all of your lender's eligibility requirements. This includes making sure that your credit history is clean, having a steady income, homeownership history, and more, depending on your lender. If you're looking to apply for a VA loan, ensure you meet all the eligibility conditions, including your history of serving in the military, honorable discharge, or legal spouse qualifications.
Determine How to Cover Closing Costs
Closing costs are fees that your lender charges for processing your loan. These costs are one of the scary catch-all words that make homebuyers—especially first-timers—nervous. To cover closing costs, you'll need enough money in your savings account to cover all of these expenses, which typically add up to around 2% of your home's purchase price. Thankfully, you have several options for covering closing costs and other transaction-related expenses. Start looking at homes within your price range, and determine how much closing cost you can afford.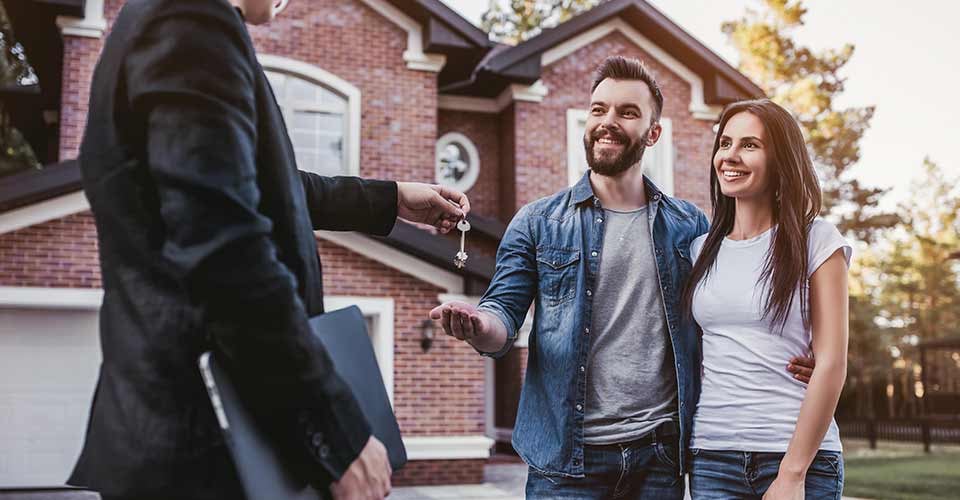 Tips for Handling Extra Home Buying Costs
Home buying can be expensive, especially if you're looking in areas where real estate prices are high or plan to buy a fixer-upper. Purchasing a home comes with many extra expenses that buyers don't always budget for, such as closing costs, broker fees, moving costs, etc. Luckily, there are ways to cover these extra costs without sacrificing your down payment or adding additional credit card debt. Here are several tips to help you cover extra home buying costs and get into your dream home sooner.
Use Gift Funds
Gifts make up a substantial portion of home buying funds. Many mortgage lenders will allow you to use gifted funds as part of the extra home-buying costs. This is an excellent way to avoid taking out a personal loan or another type of debt, which can be costly and affect your credit score.
The best part about gift funds is that you don't have to pay them back, and they don't affect your debt-to-income ratio. Collect cash from family, friends, church, non-profit organizations, employers, or other approved sources to cover your down payment and closing costs.
Use Second Mortgages
Another option is taking out a second mortgage on your current home to fund some of your home-buying costs. You may need to borrow money from a second mortgage lender or home equity line of credit (HELOC) lender if you can't afford the extra costs of a house that fits your budget. If you're thinking about doing so, be sure to speak with a lender about what types of loans are available and how much you might be able to borrow.
Use Lender Credit
Lender credit is money a lender pays on behalf of a borrower, which can then be used to cover mortgage-related costs, including prepaid property taxes or third-party fees. Lender credits are typically only offered by top-tier lenders and in higher loan amounts. And it doesn't have to mean adding more money to your down payment. It's a good idea to at least ask your lender about this loan and its terms to avoid surprises down the road.
Use Seller Credit
Seller credit—also known as seller concession—allows you to ask your seller to contribute a portion of your down payment or closing costs. This can be particularly helpful if you're struggling to come up with enough cash, but keep in mind that some sellers will require a larger purchase price in exchange for their help.
Use Credit Cards
Credit cards offer a convenient, easy way to pay for those extra costs of buying a home—such as inspection and appraisal fees—that aren't usually considered when planning your budget. Consider taking out a low-interest credit card (with no annual fee) and using it to pay for your closing costs and any other expenses during closing.
Use Grants and Down Payment Assistance Programs
Most home buyers and homeowners don't realize that down payment assistance programs and grants exist to help pay off some of those expensive upfront costs. These grants can be more attractive than certain loans and financial products. If you plan to buy a home soon, contact your local lending institution or community organization to see if you qualify for financial assistance. You may be surprised at what you can find.
Use USDA Home Value Loophole
USDA Home Value Loophole lets you take out a larger loan than the purchase price if the appraiser confirms the property is worth more than you're paying. In other words, you can use the extra cash from your loan to cover other mortgage-related costs. Since these fees are often thousands of dollars—and sometimes tens of thousands—this could save you big bucks besides covering additional home-buying expenses.
Government-backed Programs that Offer 100% Home Financing
Although buying a home can seem daunting, many government-backed programs can help you achieve your homeownership dreams with less money and minimal monthly payments. No matter your current financial situation, these programs may help you realize your dream of homeownership sooner than you expect. The following three government-backed programs offer 100% home financing and minimal or zero down payment requirements.
The VA Loan
The VA loan provides 100% financing for first-time homebuyers without a down payment. These loans are only available for eligible service members, veterans, and surviving spouses. The VA loan limits are high and allow the eligible borrowers to get into more expensive homes—something they often can't do with conventional mortgages.
You'll need at least three years of continuous active duty service (including activated Guard/reserve) within two years of applying for a VA loan. There are many other eligibility requirements. Veterans Affairs backs these loans and guarantees them against loss. If you meet all the VA loan requirements, you could receive your dream home with little or no money out of pocket.
USDA Rural Development Guaranteed Housing Loans
USDA Rural Development's Guaranteed Housing Loan Program was created to ensure safe, sanitary housing in rural areas by providing a mortgage at below-market interest rates. The USDA Guaranteed Housing Loan Program provides up to 100 percent financing for affordable rental or homeownership properties in rural areas.
What makes USDA loans unique is they don't require low to no down payments or private mortgage insurance to obtain your 100% home financing. Interest rates are set by lenders but may not exceed 1 percent above current market rates. Maximum loan amounts vary depending on location; check with your lender for precise details.
Federal Housing Administration (FHA) Loans
FHA loans allow for 100% financing, meaning you'll get your home with little to no down payment. FHA loans are made by mortgage lenders and federally- insured against loss if you die or can't make your payments. To qualify for an FHA loan, borrowers must meet specific credit requirements (generally a stable income and good credit history). You can use an FHA loan to finance your primary residence and investment properties like vacation homes.
It's easy to qualify for an FHA loan, as they allow you to purchase your dream home with a credit score as low as 580, but you must make at least a 3. 5 percent down payment. The FHA ensures your loan, which means your lender takes on less risk when issuing a mortgage. This loan is available for all homes, including single-family homes, condos, townhomes, manufactured housing units, and more.
Bottom Line
If you're having trouble getting home financing, 100% loan financing might be your answer. It allows you to purchase real estate with zero down payment, and it can also help you finance almost any type of property you're looking to buy. It sounds too good to be accurate, but if you have bad credit or no credit, it can be your saving grace when buying real estate.
Obtaining 100% home financing can be confusing. Choosing a mortgage can be confusing, and you'll need to do plenty of research before deciding which type will work best for your situation. Still, several loan options are available today, from USDA, VA, and FHA home loans that offer attractive offers and intriguing benefits. So be sure to invest a little time to learn everything you need to know about the 100% home financing option to choose wisely and avoid costly mistakes.