All You Need to Know About Fannie Mae HomePath

By Phil Ganz

Edited by Ryan Skerritt
8 Min Read
Apr 30, 2022
Exploring options like the Fannie Mae HomePath program can help you get the most out of the home buying process.
With the HomePath program, you can own a house and enjoy other financial benefits by paying a small down payment. The program offers an excellent alternative for home listings when looking to buy a property.
HomePath is an online portal with listings of properties for sale acquired by Fannie Mae (Federal National Mortgage Association). These homes are usually obtained through forfeiture, deed in lieu of foreclosure, and foreclosure.
As a government-sponsored and Congress-chartered enterprise, Fannie Mae offers liquidity to mortgage borrowers to boost homeownership. It was part of the New Deal established in 1983, targeting low-to-moderate-income people.
In this guide, we break down everything you should know about the Fannie Mae HomePath program:
What the Fannie Mae HomePath Program Entails
Fannie Mae's online portal (known as HomePath) offers a diverse list of real estate-owned properties. Fannie Mae acquired these properties through a deed instead of foreclosure, forfeiture, and foreclosure.
Years ago, HomePath referred to Fannie Mae's affordable mortgage program. It was later replaced by the term HomeReady mortgage loan. Instead of offering loans, the HomePath program allows you to scan through Fannie Mae-owned properties.
Residential properties on the online portal are available for sale. They feature photos, detailed descriptions, and diverse financing options to help you find one of your preferences.
You can sign up for financial assistance and reimbursement of your closing expenses through the Fannie Mae program.
The program only caters to buyers looking to buy and relocate to a foreclosed home. Instead of using a Fannie Mae loan to buy a HomePath property, you can use a USDA, VA, FHA, or Freddie Mac conventional loan.
The HomePath Goal
The ultimate goal of HomePath is to stabilize neighborhoods by selling residential properties seamlessly. Fannie Mae's HomePath also prioritizes home sales to owner-occupants, thus impacting the local community.
Homes listed on the online portal appeal to different types of buyers. They can suit your needs if you want to buy your first home or upgrade to a new home. The listings also cater to people looking to invest in residential properties and buy a second or vacation home.
The types of homes sold through HomePath include townhomes, condominiums, and single-family homes.
The properties are spread across the country to cater to potential homeowners from different geographical locations. HomePath also features listings of properties not exclusively owned by the Federal National Mortgage Association.
How Long Does the Closing of HomePath Homes Take?
The timeline can be shorter depending on the financing you are using. When buying a property through Fannie Mae's HomePath, expect the closing process to take less than 45 days.
Public funding assistance takes a shorter time to process when compared to home loans offered by private lenders.
Benefits of Fannie Mae HomePath
HomePath is a valuable portal for potential homeowners since it offers several perks. One of the main perks of buying a Fannie Mae-foreclosed property is the price below the usual market rate.
The main benefits of purchasing a home through HomePath include:
Lower price point (that's below the current market rate).

Ability to start the purchase with one click.

Clear title to avoid liens or back taxes on the property that can slow down the closing process.
As a buyer, you get to enjoy diverse exclusive opportunities. You won't find the homes on traditional real estate listings or foreclosure records.
That's because Fannie Mae acquires the listed properties on a foreclosure basis and serves as the property seller.
Buyers enjoy unique financing options to make the purchase more accessible and affordable. When shopping for a home through the portal, you may qualify for financing options like:
The Fannie Mae HomePath Ready Buyer Program (that offers up to 3 percent assistance in closing costs to first-timers provided they complete the HomeView Education course).

The Fannie Mae HomeReady Mortgage (that allows you to make a 3 percent down payment, which may come from gifts, grants, or other sources rather than your personal savings).
What to Watch out for When Choosing a HomePath Property
While Fannie Mae HomePath is a reliable home listing platform, you should be cautious about several factors. As with any home acquired through foreclosure, you have no guarantee that it will be in great shape.
You can't also request repairs or renovations once you send an offer on the home. Be sure to spare some cash in your budget if the house requires repairs or renovations.
Your dream home may not be situated in the most popular suburbs or neighborhoods. The listed properties attract lots of competition because of their low prices. You should therefore expect fierce competition from investors and other homebuyers.
Lastly, you have to qualify for a viable home loan if you plan to use third-party financing to pay for the property.
Under Fannie Mae, your options may include the HomePath Ready Buyer program or HomeReady mortgage if you're looking for financing.
These programs require you not to have owned a residential property in the last three years and move into the property 60 days after closing.
Requirements for a HomePath Property
A conventional mortgage loan isn't needed when buying a Fannie Mae HomePath property. Financing options that guarantee a zero percent down payment include a VA loan or a USDA loan.
Review your financial situation to ensure that you qualify for any of these financing options. The home should also be among the properties the lender considers when giving out mortgages.
Fannie Mae can only consider you a first-time buyer if you have not owned any home in the past three years. The program also mandates you to use the property as your primary residence, not more than 60 days after closing.
HomePath assigns competitive price tags on homes for them not to last long on the listings. The properties go live on the HomePath homepage once the current owner and Fannie Mae sign a deed-in-lieu. The crucial requirements of HomePath include:
A Fannie Mae approved listing agent must facilitate any offers.

It would help if you qualified as a first-time homebuyer or shouldn't have owned a home in the last three years.

It would help if you relocated into the house not more than 60 days after closing.

The HomePath home should be your primary residence.

Only first-time buyers enjoy closing assistance.

No contingent offers are allowed.
Finding HomePath Properties
You can find HomePath properties at a diverse range of price points across the country. This is because Fannie Mae backs many home loans. Search the portal for a house in your area by ZIP code, state, city, or address.
Properties listed on the portal include multi-family homes, manufactured homes, and condos. The homes also include townhomes and single-family homes.
Fannie Mae-owned homes come in different structural conditions. Some may have more significant issues caused by lack of maintenance, while others may be in good condition.
Though rare, some properties may have suffered considerable damage caused by previous owners who were on the brink of losing them.
How Fannie Mae Makes the Search Easier
Fannie Mae enhances and repairs different types of homes to make them sustainable for potential homeowners. Through the Community First by Fannie Mae program, they offer competitive pricing and priority access to community-minded buyers.
You can find a newly listed HomePath property without facing any competition from investors. Look for the "First Look" icon on the HomePath property page.
The portal allows you to create an account and make a competitive offer for a property of your choice. You can also track the entire progress via notifications sent to your real estate agent.
HomePath features comprehensive search tools to help you find homes in your preferred location, get notifications for new listings and save custom searches.
Through their partnership with vendors, Fannie Mae produces high-quality market-ready homes and maintains them until they are bought.
The HomePath Home Buying Process
It's faster and less time-consuming to buy and close on a home through the HomePath portal. Expect to go through slightly different steps than purchasing a conventional market property.
Here's a breakdown of everything to expect.
Find a Fannie Mae Approved Listing Agent
Fannie Mae will only accept your purchase offer if it's facilitated by an approved realtor or real estate agent. The agent should help you make the offer through appropriate channels.
Find an agent you can feel comfortable working with and trust. The expert should help you find a property that aligns with your housing needs and financial situation. Expect them to share listings for potential properties within your price range and tastes.
Choose a real estate agent who has specialized training and is licensed to buy/sell homes. They should also be experienced on HomePath properties and help you set expectations for the features and red flags to look for.
You can find a reputable one by asking people in your neighborhood, friends, or family members who recently bought a home through the HomePath program.
Figure out How Much House You Can Afford
Income, cash reserves, debt and expenses, and credit profile are the key factors that can help determine how much house you can afford.
Your income is inclusive of the money you earn as salary or investment dividends regularly. It can help set a foundation for affordable monthly payments on a home loan.
Your cash reserves include the amount of cash you can use to make the down payment and pay for closing. Their sources include investments and savings.
If you have any debts, figure out a way to pay them to ensure that you can afford the loan. You should also review expenses like insurance, utilities, and groceries when calculating a suitable monthly payment plan.
Lenders look at your credit profile to view your risk of defaulting on a loan. Your credit score and current debt obligations can determine whether you qualify for a higher or low-interest rate and how much you can borrow.
Get Pre-approved
Get pre-approved for a home loan with a rough idea of the amount of money you can spend on a property.
It would help if you understood your home financing options to signal real estate agents and sellers that you want to buy a house. A pre-approval enables you to determine what a mortgage lender can give you as a home loan.
Once you find a lender to give you a Fannie Mae-backed loan, proceed to fill out a Uniform Residential Loan Application. The application forms help lenders capture your financial information and digitize the loan origination process.
At this stage, you need to give your financial information for processing. The data will include your gross income, bank statements, and employment record.
You also have to list your monthly debt obligations, including child support, alimony, car payments, or credit cards (f you have any).
Most lenders follow the 28/36 rule when pre-approving you for a home loan. The rule states that you shouldn't spend more than 28 percent of your income on housing and 36 percent on servicing debts.
Fannie Mae also accepts a debt-to-income ratio of 36 percent to 45 percent if you meet reserve and credit score requirements.
Look for a HomePath Property of Your Choice
Visit the HomePath online database and look at some of the listed houses. Most of these properties have competitive price tags for them to sell faster. The portal allows you to narrow your search by ZIP code, the number of bedrooms, and price.
Reach out to your real estate agent once you see a property that you'd like to view for them to schedule the viewing.
Review what's listed on the database and compare it with your housing budget. You can also weigh the house's amenities against the asking price.
During your viewing, carefully look at the home's structural quality. You should also note that homes listed on HomePath are in the same condition the previous owners left them. Fannie Mae expects you to cater for any updates or repairs the property needs if you consider buying it.
Complete Fannie Mae's Buyer Education Course
Fannie Mae expects you to complete the Buyer Education Course before submitting your offer. The course allows you to request closing cost help from the HomePath program if it's your first time buying a home.
HomePath's Ready Buyer program teaches you about homeownership and the basic mortgage shopping steps as an online course targeting first-time buyers. It spans across none modules and helps you learn how to choose a property based on a reasonable budget.
Depending on your schedule and literacy, you can complete the program in four to six hours. You'll have to pay $75 to enroll in the course. Fannie Mae guarantees that this fee is reimbursable once you complete the purchase on a HomePath property.
Make a Competitive Offer
After completing the home buyer course, you can ask your agent to submit an offer. You should also request Fannie Mae for closing cost assistance in your offer.
There's a blue 'Make an Offer' button with each listing that real estate agents are allowed to use when submitting a purchase offer. At this point, your agent can negotiate the property price with a listing agent, who can either accept or reject your offer.
Is A HomePath Property Right For You?
HomePath properties can best suit you if you're a younger buyer looking for a starter home. Most of the listed properties tend to be more affordable and smaller, thus ideal for buyers with tight budgets.
Homes featured on the listing may not suit you if you have an extensive list of needs for your dream home. They will also not be ideal for you if you want a home in a prime area and you don't want to make any renovations or repairs on a purchased home.
Conclusion
The Fannie Mae HomePath listing gives homebuyers new, exciting possibilities when shopping for a house on a budget. However, it's essential to review the listed properties with your interests and needs in mind.
Though the listing prices may be a bit lower than others on standard home listing sites, the homes might require a lot of work. The good thing is that buying a home sooner allows you to build equity as you renovate the property over time.
With over 50 years of mortgage industry experience, we are here to help you achieve the American dream of owning a home. We strive to provide the best education before, during, and after you buy a home. Our advice is based on experience with Phil Ganz and Team closing over One billion dollars and helping countless families.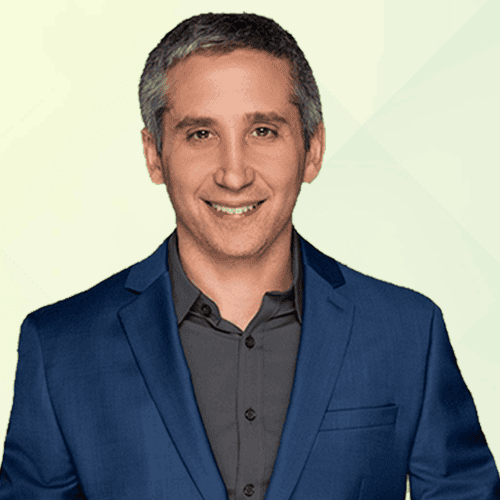 About Author - Phil Ganz
Phil Ganz has over 20+ years of experience in the residential financing space. With over a billion dollars of funded loans, Phil helps homebuyers configure the perfect mortgage plan. Whether it's your first home, a complex multiple-property purchase, or anything in between, Phil has the experience to help you achieve your goals.