The Arrive Home™ Down Payment Assistance Program - Ultimate Guide

By Phil Ganz

Edited by Ryan Skerritt
10 Min Read
Sep 10, 2023
Buying a home is a significant step, but the initial costs, especially the down payment, can be a challenge for many. The Arrive Down Payment Assistance Program is designed to bridge this gap. This program provides financial support specifically for the down payment, easing the burden for potential homeowners.
In this article, we will detail the specific requirements and eligibility guidelines of the program.
By understanding these criteria, prospective applicants can determine if they can benefit from this assistance, and take a step closer to their home ownership dreams.
Arrive Home™ Program Overview
Arrive Home™ offers a Down Payment Assistance (DPA) product that is paired with FHA first mortgages.
The DPA comes in two varieties - one that provides either 3.5% or 5% down payment assistance for borrowers opting for repayable products and another that offers a 3.5% down payment assistance for those choosing forgivable products.
All DPA products are underwritten according to FHA guidelines.
Any overlays presented by Arrive Home™ are specific to the 2nd mortgage and do not relate to the credit approval process for the borrower, which is managed by the DE UW.
Repayable DPA second mortgages come with a 10-year term and carry an interest rate that's 2% higher than that of the FHA first mortgage.
The amount of assistance can be 3.5% or 5% based on the lower value between the home's purchase price or its appraised value.
On the other hand, forgivable DPA second mortgages have a 30-year term with no interest and no monthly payments.
The assistance amount is fixed at 3.5% of the lesser value between the home's purchase price or its appraised value.
For the forgivable DPA, forgiveness is granted once the borrower completes thirty-six (36) consecutive on-time payments on their FHA first mortgage.
The Two Arrive Home™ Options
Firstly, there's the Repayable Down Payment Assistance (DPA). This assistance is structured as a second mortgage.
It has a 10-year term, an interest rate that's 2% higher than the FHA first mortgage, and offers borrowers either 3.5% or 5% of the lower value between the home's purchase price or its appraised value.
This means that borrowers who opt for this assistance will repay the DPA amount over a decade.
The second type of assistance is the Forgivable Down Payment Assistance. This DPA is characterized by its 30-year term.
Unique to this assistance is the absence of interest and monthly payments. The assistance amount remains fixed at 3.5% of the lesser value between the home's purchase price or its appraised value.
The name "forgivable" stems from its feature wherein, after 36 consecutive on-time payments on the FHA first mortgage, the DPA can be forgiven.
However, this forgiveness comes with conditions. For instance, a single late payment can reset the counter for consecutive payments.
Additionally, if one refinances the first mortgage under particular conditions, it might affect the forgivable status of the loan.
In summary, Arrive Home™ offers two primary types of down payment assistance to cater to diverse borrower needs.
As with all financial decisions, potential homeowners should consider their financial situation carefully when choosing between these options.
Always consult with relevant professionals or institutions for the most current information, especially since offerings can change over time.
How to Qualify for Arrive Home Assistance
For potential homebuyers keen on benefiting from the Down Payment Assistance (DPA) offered by Arrive Home™, understanding the qualifying criteria is crucial.
Here's a breakdown of what homebuyers need to know:
Borrower Income Limits
For those applying via the FHA route, there are no designated income caps. However, it's essential to understand the role of Area Median Income (AMI).
If a file has an AMI exceeding 160%, a specific loan-level price adjustment (LLPA) will be added. The AMI is determined using the most recent year's HUD's AMI chart.
The Median Family Income or the Income Limit for the borrower's family size, whichever amount is more significant, is the one used.
Occupancy and Property Type
For the property acquired using the FHA-backed loan, at least one of the borrowers must make it their primary residence.
The types of properties eligible include Single Family Residences (SFR), Planned Unit Developments (PUD), townhomes, condos, both attached and detached units, and modular homes.
The coverage also extends to manufactured homes with certain specific conditions. Both 1-unit and 2-unit properties are permissible.
First-time Homebuyer Status
Being a first-time homebuyer isn't a mandatory criterion for Arrive Home™ DPA. Still, it's good to note that other relevant agencies might require this status for their particular programs or benefits.
Homebuyer Education
While Arrive Home™ doesn't make homebuyer education a prerequisite, other agency guidelines might necessitate homebuyers to undergo such education or homeownership counseling.
Minimum Credit Score
The minimum credit score stipulated by Arrive Home™ for its DPA under the FHA is a FICO score of 600. The score to be used is the lowest middle FICO score on the loan application.
Debt-to-Income (DTI) Requirements
The Debt-to-Income ratio should be in accordance with Automated Underwriting System (AUS) guidelines. If there's a significant payment shock exceeding 225% and the credit score is less than 620, the front-end DTI shouldn't surpass 36%.
Is the Arrive Home™ Program Exclusive to FHA Loans?
The Arrive Home™ Program primarily offers Down Payment Assistance (DPA) products that are designed to pair with FHA first mortgages.
FHA loans are known for their flexible qualification criteria and low down payment requirements, making them a popular choice for many homebuyers.
The DPA products provided by Arrive Home™ specifically complement these FHA mortgages by offering assistance with down payments, either as repayable or forgivable products.
However, it's important for potential homebuyers to consult with their lenders or directly with Arrive Home™ to understand the complete range of mortgage products available.
While the program's primary focus is on FHA loans, the landscape of home financing is diverse, and offerings can evolve over time.
By engaging in a direct conversation with lending professionals, homebuyers can gain a comprehensive understanding of all available options and determine which loan product aligns best with their financial circumstances and homeownership goals.
Step-by-Step Guide to Using the Arrive Home™ Program
Research and Familiarize
Begin your journey with the Arrive Home™ Program by comprehending its ins and outs. Review the types of down payment assistance it offers, any income and property restrictions, and other nuances.
Gaining a thorough understanding at this initial stage can smoothen the process ahead.
Contact MakeFloridaYourHome for Pre-approval
This is a pivotal step. By getting in touch with MakeFloridaYourHome, you can receive a pre-approval, providing an early insight into your eligibility for the program and the range of loan amounts available to you.
This guidance can shape your subsequent choices, especially regarding property selection.
Determine DPA Type
The Arrive Home™ Program offers both repayable and forgivable down payment assistance options. Analyze your financial standing, future projections, and personal preferences to ascertain which DPA type aligns best with your goals.
Gather Necessary Documents
Arm yourself with all required documentation, including recent pay stubs, tax returns, credit reports, and employment verification letters, among others.
Having this information readily accessible not only expedites the loan application process but also minimizes potential hiccups.
Understand the Terms
Prior to making any commitments, ensure you grasp the nuances of the DPA. Delve deep into the terms, such as repayment schedules, interest rates (if applicable), and any potential scenarios that could impact your DPA's status.
Engage in Homebuyer Education
While Arrive Home™ doesn't mandate homebuyer education, it's advisable to consider undergoing such a course.
Gleaning insights about home buying processes, responsibilities, and potential pitfalls can equip you for informed decision-making.
Choose a Property
Armed with the knowledge of your pre-approved loan amount, embark on your property hunt. Ensure the chosen property complies with FHA guidelines, meets your needs, and falls within the financial parameters set by your loan pre-approval.
Submit an Offer
Upon identifying a suitable property, craft and present your offer. While making this offer, factor in the assistance you'll receive from the Arrive Home™ Program, which will influence the down payment and loan amount.
Finalize Loan Details
After your offer secures approval, coordinate with your lender to lock in the specifics of your mortgage. This encompasses finalizing the interest rate, monthly payments, loan duration, and any terms related to your chosen DPA.
Close the Deal
With all formalities in place, progress to the closing phase. Engage closely with your real estate agent, lender, and legal counsel to ensure a smooth and informed transition to homeownership.
Stay Informed Post-Purchase
Even after concluding your home purchase, remain abreast of any updates or modifications to the Arrive Home™ Program.
This is particularly vital if you've opted for a forgivable DPA, as you'll want to satisfy all conditions to benefit from its terms.
Maximum Loan Amounts with Arrive Home™
For homebuyers considering FHA Programs through Arrive Home™, it's essential to understand the parameters surrounding loan amounts.
These amounts are primarily determined based on FHA guidelines. For most locations, the loan amount taken should be the lesser of the national or the county-specific FHA limit.
An important distinction arises when discussing "High Balance Loans." These loans surpass the regular limits, being greater than either the FHA county loan limit or the national conforming loan limit.
For clarity, as of 2023, the national conforming loan limit for states in the continental US stands at $726,200.
Other Down Payment Assistance Programs
In addition to the Arrive Home™ Program, there are other down payment assistance programs available to prospective homeowners.
Let's explore these alternatives to better understand the options available to assist with your home purchase.
The Chenoa Fund Overview
The Chenoa Fund Program is a nationally acclaimed initiative designed to assist individuals in achieving homeownership, particularly those grappling with the challenges of down payments.
Funded by the Chenoa Fund, this program provides secondary financing, aiding buyers in overcoming financial hurdles to homeownership.
One of the Chenoa Program's key strengths is its adaptability, offering various products tailored to different borrower requirements. These range from forgivable and repayable down payment assistance loans to certain zero-interest options.
Notably, the program is compatible with FHA loans, providing a comprehensive approach to homeownership for those with limited initial funds.
For eligibility, there's a set of criteria tailored to target those genuinely needing down payment help. A minimum credit score of 620 is usually mandated. Another indicator of financial health is the debt-to-income (DTI) ratio, which ideally should be under 50%.
A unique requirement is that borrowers undergo homeownership counseling, ensuring they grasp the nuances of owning a home.
Additionally, there's an income cap, with the buyer's earnings not exceeding 115% of their region's median income. The intended property should also be the buyer's main residence.
While primarily for first-time buyers, some Chenoa products are open to previous homeowners. However, the nuances of each product's requirements should be reviewed thoroughly by potential beneficiaries.
Florida Hometown Heroes Overview
The Florida Hometown Heroes Program is a state-sponsored initiative designed to assist the backbone of Florida's communities - its working individuals.
Contrary to its name suggesting a focus solely on frontline professionals, this program is available to all employed Floridians.
The core mission is to promote homeownership by offering financial support for down payments. Responding to its popularity, the state has increased its allocation, boosting the maximum down payment assistance to $35,000 for the fiscal year 2023-2024.
A unique aspect of this program is its emphasis on community bonding. It encourages beneficiaries to purchase homes within their workplace's vicinity, fostering local connections and reducing commute times.
To qualify, applicants must be first-time homebuyers, defined as individuals who haven't owned a home in the past three years. A minimum credit score of 640 is required.
Additionally, an applicant's income should not surpass 150% of their county's median income, as set by the U.S. Department of Housing and Urban Development (HUD).
Employment in a Florida-based organization is essential, and the prospective home must be in the same community as the applicant's place of employment.
However, meeting all criteria doesn't ensure acceptance due to the program's high demand.
Rocket Mortgage ONE+ Overview
Rocket Mortgage's ONE+ program is an innovative initiative designed to alleviate the financial barrier of a hefty down payment for potential homeowners.
With this program, buyers are only required to put down 1% of the home's value, and Rocket Mortgage chips in with a 2% grant. This setup provides the buyer with an immediate 3% equity in the home.
The ONE+ program stands out for its accessibility to both first-time and seasoned buyers and is available nationwide.
An added perk is the absence of mortgage insurance, which can lead to significant savings over time, as it often remains in place until a homeowner reaches 20% equity in traditional loans.
To qualify for the ONE+ program, certain prerequisites apply. The applicant's income should not exceed 80% of the area's median income where they plan to purchase.
For clarity, if a location's median income is $90,800, the income cap for qualification is $72,640. A FICO® Score of 620 or above is also required. The property to be purchased should be a single-unit and serve as the primary residence.
Additionally, when combining the buyer's down payment and Rocket Mortgage's grant, the total should not be more than 5% of the property's value.
It's crucial to differentiate between total and qualifying income, offering potentially more leeway in the application process.
FHA Loan Overview
The FHA loan program, introduced by the Federal Housing Administration in 1934, provides an alternative to conventional loans.
It's known for its lower down payment requirement, making it an attractive option for many, especially first-time homebuyers or those without a large down payment.
Since these loans are backed by the government, lenders face reduced risks, which means borrowers benefit from more flexible qualifying criteria.
Here's a breakdown of the FHA loan qualifications:
Down Payment - With a credit score of 580 or above, you can put down just 3.5% of the home's price. A score between 500-579 requires a 10% down payment.

Credit Scores - The FHA loan program is lenient with credit scores. Ideal scores are 580 or higher for a 3.5% down payment, but scores between 500-579 can also be considered with a 10% down payment.

Debt-to-Income Ratio (DTI) - Your monthly debt shouldn't surpass 43% of your monthly income, though there are exceptions.

Residency - The house you buy must be your main residence. Investment or second homes don't qualify.

Mortgage Insurance - FHA loans come with two types of insurance - an upfront premium (usually 1.75% of the loan) and an annual premium (typically between 0.45% and 1.05%).
In essence, FHA loans offer a more accessible route to homeownership for many, thanks to their relaxed requirements.
VA Loan Overview
The VA loan program, instituted by the U.S. Department of Veterans Affairs in 1944, is specially tailored for U.S. veterans, active service members, and certain military spouses.
This program is a tribute to their service, aiming to offer an easier path to homeownership.
With the backing of the federal government, VA loans come with several benefits that distinguish them from other mortgage options.
Key points for qualification include:
No Down Payment - VA loans stand out with a 0% down payment, allowing eligible individuals to finance the entire home's cost.

No PMI - Unlike other mortgage types, there's no need for Private Mortgage Insurance, leading to potential monthly savings.

Certificate of Eligibility (COE) - To confirm eligibility, borrowers should obtain a COE. This certificate attests that the applicant satisfies the VA's service conditions.

Credit Requirements - While there's no set VA credit score benchmark, many lenders opt for scores of 620 or above. However, lower scores might be accepted based on the lender's judgment.

Debt-to-Income Ratio (DTI) - Although there's no official DTI cap, a 41% ratio is often used as a guideline. This percentage can be adjustable if the borrower presents other compensatory factors.

Funding Fee - A funding fee is associated with VA loans, adjusted by factors like service type, previous use of the VA loan benefit, and down payment size. This fee aids in sustaining the program, though specific veterans might be exempted.

Property Standards - Purchased homes must satisfy the VA's Minimum Property Requirements, ensuring they are secure, stable, and sanitary. A VA appraiser is tasked with checking these standards.
In summary, VA loans provide a streamlined, affordable route to homeownership for those dedicated to military service, setting aside many typical mortgage hurdles.
Bottom Line
The Arrive Home™ Program helps people buy homes by giving them extra money for their down payment. It follows rules set by the FHA, making it a trusted choice.
There are two main ways to get help - one you pay back over time, and one that can be forgiven. Before starting, it's a good idea to get pre-approval from MakeFloridaYourHome, so you know you're on the right track.
The program works for different kinds of homes and buyers. If you're thinking of buying a home and need a little help, this program might be just what you need.
Always ask questions and talk to experts to make sure it's the right fit for you.
With over 50 years of mortgage industry experience, we are here to help you achieve the American dream of owning a home. We strive to provide the best education before, during, and after you buy a home. Our advice is based on experience with Phil Ganz and Team closing over One billion dollars and helping countless families.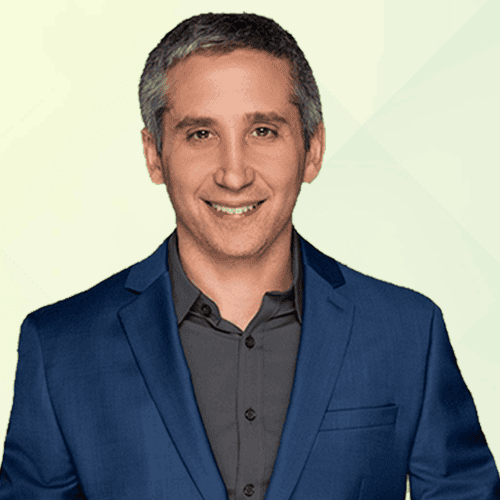 About Author - Phil Ganz
Phil Ganz has over 20+ years of experience in the residential financing space. With over a billion dollars of funded loans, Phil helps homebuyers configure the perfect mortgage plan. Whether it's your first home, a complex multiple-property purchase, or anything in between, Phil has the experience to help you achieve your goals.