Condominium Lending - 2023 Fannie Mae Guidelines
Phil Ganz
/
4 Min Read
/
Jan 31, 2022
Are you looking to buy a condo? Don't be surprised if the bank has some new rules they want you to follow before giving you the loan. Fannie Mae, one of the most significant underwriters of mortgages in the United States, recently released their updated Condominium Guidelines. They're bringing some changes that will impact condominium buyers across the country.
(Mar 31, 2023)
With the passage of the Housing and Economic Recovery Act of 2008, Fannie Mae enacted these new guidelines and requirements that significantly affect condominium lending in the United States. Previously, condo loans were handled almost entirely by independent mortgage companies that were not Fannie Mae or Freddie Mac affiliated. However, with the new Fannie Mae guidelines, only approved units that meet specific criteria will be eligible with these government-sponsored financial institutions.
You're making all the proper steps, but do you know how the new Fannie Mae guidelines will affect you? Let's look at some of the most significant changes you need to be aware of and other essential things as you move forward with your condominium financing or refinancing process.
What Are the Changes?
Fannie Mae and Freddie Mac released new "temporary requirements and guidelines that impact the eligibility of co-op and condo projects possessing attached units with considerable deferred maintenance. The updated conditions apply to any loan secured by units under projects with over five connected units, regardless of the form of project review or review waiver.
Under Fannie Mae, these new changes apply to loans offered on/after 1st January 2022 (Regardless of the loan's origination date). These requirements will remain effective until further notice. On the other hand, for Freddie Mac, the new conditions will apply to loans delivered on/after 28th February 2022 regardless of the origination date. The changes will also remain effective until further notice.
With that in mind, let's look at several crucial things you need to know about these changes in deep detail.
Deferred Maintenance and Unsafe Conditions
Significant deferred maintenance includes defects in one or more of the below conditions:
A full or partial building evacuation to make repairs is required for over seven days or an unknown duration.

The project has flaws, significant damage, or deferred maintenance that's intense enough to impact the safety, stability, structural integrity, or habitability of the improvements; the modifications need enormous repairs and restoration, including many primary components; or mechanical elements, including the foundation, load-bearing structures, roof, HVAC, electrical system, plumbing, etc.
Below are the new guidelines concerning deferred maintenance and unsafe conditions:
Loans delivered for units in condo and coop projects with substantial deferred maintenance or schemes that have received orders from an inspection agency or regulatory authority to do repairs due to hazardous conditions aren't qualified for purchase.

These projects will remain ineligible until the demanded repairs have been made and verified.

Acceptable documentation to verify completion may include a satisfactory engineer's or inspection report, Certificate of Occupancy (issued after completion of repairs), and other necessary documentation that shows the restorations have been concluded in a manner that maximizes the condo's safety, soundness, habitability concerns, and structural integrity.
Unsafe conditions are defined as any condition that affects common elements or units, including but not limited to structural and non-structural components or common area facilities that threaten public health or safety and substantially impair their intended use and enjoyment.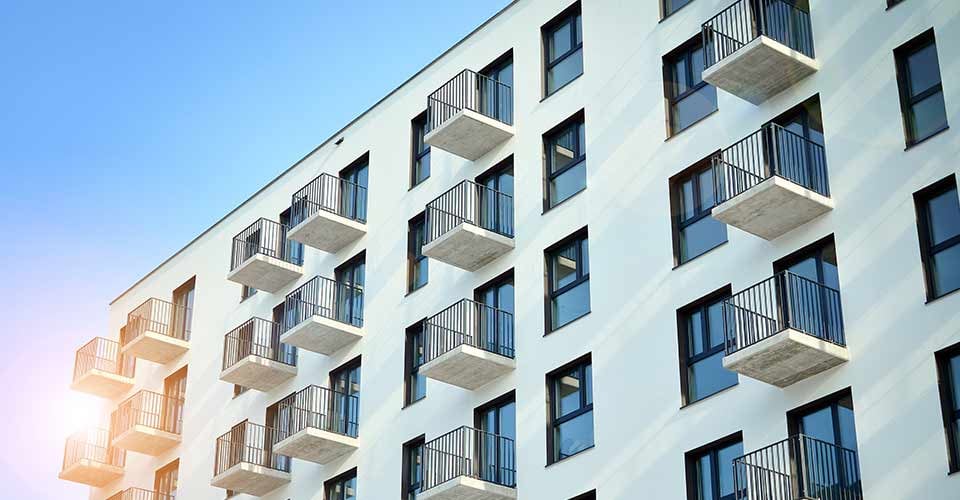 Ineligibility Under the Deferred Maintenance and Unsafe Conditions
Projects that have failed to obtain an acceptable certificate of occupancy or pass local regulatory inspections or recertifications are ineligible. This requirement is designed to ensure that you'll receive reliable information about your target unit and properties before making your investment. The lender must not make a loan on a property that has failed either type of inspection until it passes all checks, receives a certificate of occupancy, and has passed all regulatory approvals.
However, these don't apply to regular repairs and maintenance that HOA (homeowners' association) undertakes to preserve or maintain the soundness of its property. Suppose deterioration or deferred maintenance is separated into one or more units and doesn't impact the modifications' general safety, stability, structural virtue, or habitability. In that case, these project eligibility conditions don't apply.
Special Assessments
Any existing or scheduled special assessment must be examined to decide acceptability. This applies even if the evaluation is paid fully for the subject condo. Below are several essential things to note:
The lender must obtain the financial papers required to verify the association can finance any repairs.

If the special assessment is connected to safety, stability, structural integrity, or habitability, all necessary repairs must be fully met, or the project is ineligible.

If the lender or appraiser fails to determine negative impact, the project is ineligible.
The lender must record the loan file with the following:
The explanation for the special assessment

The total amount estimated and repayment terms

Documentation to back no adverse consequences to the financial solidity, viability, state, and project marketability

Borrower qualification with any notable special assessment expenditure
Reserve Requirements
Fannie Mae has paused the "Selling Guide flexibility" that authorizes a lender to acquire a stand-in study in place of the condo project meeting the 10% funding reserve condition.

It's best practice for HOAs to get a reserve study, keep it revised, and observe its suggestions for reserves and maintenance timetables. However, projects with less than 10% of HOA appraisal income may be at a higher risk for substantial deferred maintenance and special assessments.

Exception requests will be considered via the Project Eligibility Review Service (PERS) process for designated projects that don't meet the minimum reserve conditions but have a reserve study proving adequate reserves. Currently, Fannie Mae won't consider such proposals for new projects.
Fannie Mae Recommendations
Fannie Mae has made the following recommendations to lenders for evaluation of these changes:
Review the last six months of HOA meeting minutes and gather all the details concerning maintenance and construction that may have notable safety, stability, structural integrity, or habitability influences on the condo or project.

Review all the inspection, engineering, and other certification reports conducted in the past five years to pinpoint any deferred maintenance that needs to be handled.
Bottom Line
For first-time homebuyers in the US, condominiums are often one of the best options on the market due to their affordability, unique features, and community-oriented nature. Obtaining condo financing can be challenging due to various reasons.
However, the Federal National Mortgage Association (FNMA), commonly known as Fannie Mae, has released new guidelines to make it easier for condo buyers to secure mortgage financing under certain circumstances. Learning more about these recent changes will help you approach the lenders with reasonable expectations and enjoy the entire financing process.