Do I Need to Put Down 20% on a Florida Home?

By Phil Ganz

Edited by Ryan Skerritt
8 Min Read
Jun 08, 2022
Most mortgage lenders will require you to put down at least 20% of the sale price as a down payment. But what if this isn't feasible? What if you don't have the amount required to put down on your first home?
Fortunately, purchasing a home has never been easier, thanks to Freddie Mac's new 3% down payment option. The recent down payment option means you can now get started in real estate with just 3% down.
While this program isn't available in all areas, it's worth looking into if you're on the fence about buying your own home.
Please keep reading to learn more about the Freddie Mac financing program and its exciting new 3% program.
What Does the Freddie Mac Do?
The Federal Home Loan Mortgage Corporation, commonly known as Freddie Mac, is a vital source of credit for America's housing market.
Founded in 1970 by Congress and privatized by President Reagan in 1989, Freddie Mac expands homeownership opportunities for average low- and moderate-income Americans who cannot afford a full down payment for their home purchases.
The most considerable percentage of American homes purchased with a mortgage is financed through Freddie Mac. This includes first-time buyers and average Americans who may have bad credit or no credit history at all.
With more than $5 trillion worth of mortgages under its belt, it's safe to say that Freddie Mac plays a vital role in shaping our country's housing landscape. And now, with its new 3% down payment option, it's poised to do even more.
Part of the program's mission is to increase homeownership rates in underserved communities. Freddie Mac provides mortgage loans that help potential homeowners buy homes to fulfill its mission.
Along with Fannie Mae, a government-sponsored enterprise (GSE), Freddie Mac purchases mortgages from lenders and bundles them into mortgage-backed securities for investors.
The New Freddie Mac 3% Down Payment Option
Freddie Mac announced that it would offer new homeowners the opportunity to purchase a home with only 3% down instead of the typical 20% or more needed upfront for most home loans in the United States.
This program is popularly known as Freddie Mac Home Possible mortgage.
Here's what you need to know about Freddie Mac's new 3% down payment option, including how you can benefit from it, who it's best suited for, and what you should consider before pursuing this home loan type.
The New Program
Many buyers prefer not to make a down payment when purchasing a home. However, due to Fannie Mae and Freddie Mac's requirements, most lenders require less than the typical 20% down required by most conventional loans.
In recent years, both agencies have been working on making it easier for first-time buyers and low-to-moderate income borrowers without access to large sums of money.
The new 3% down payment option is part of that effort. However, you could purchase a home with as little as $3,000 down if you qualify, depending on the home value. That may be enough to cover closing costs or even pay off high-interest credit card debt.
It's important to note that not all mortgage loans are eligible for 3% down payments, so you'll need to do your research before applying. Talk to your loan officer about whether you might benefit from using one of these new options.
Who Qualifies
First-time homebuyers and non-first-time homebuyers can qualify for Freddie Mac's new 3% down payment option.
The new Freddie Mac program allows homebuyers who meet income, credit, and geographic restrictions to put as little as 3 percent down when purchasing a home with a conforming loan.
So long as you meet their top basic requirements, you're eligible for a 100% financing loan with this reasonable down payment.
Income limits vary by state, but for most areas of the country, if you have a household income of less than $80,000 or earn 80 percent or less of your area's median income (AMI), you qualify.
In addition, borrowers must purchase in an eligible county-designated low-to-moderate-income by Freddie Mac. To qualify for the low-to-moderate designation, counties must have an AMI of no more than 120 percent of their metropolitan statistical area (MSA) AMI.
How it's Paid
Freddie Mac allows you to use your own money as a down payment.
There's no limit on how much of your savings you can use, but it must come from an account that has been open for at least six months. It also needs to be in good standing and have enough cash to cover closing costs and fees.
It's important to note that if you don't have enough money in your savings account, you'll need additional funds from another source (like gift funds or assistance grants) to cover these expenses before closing.
The new Freddie Mac program allows you to use gift funds for the down payment on Freddie Mac-backed conventional loans.
For example, if your brother is willing to give you $2,000 towards a home purchase, that money can be used as part of your down payment and your savings. However, there are some hoops that you must jump through to do so.
A great way to save money on your home purchase is by using grants and incentives offered by local governments.
For example, first-time homebuyers can receive thousands of dollars in grants for their down payment and closing cost in most states. The program also allows you to use a down payment assistance grant from your city or state.
To take advantage and qualify for these funds, you should contact your local government and find out what programs are available in your area.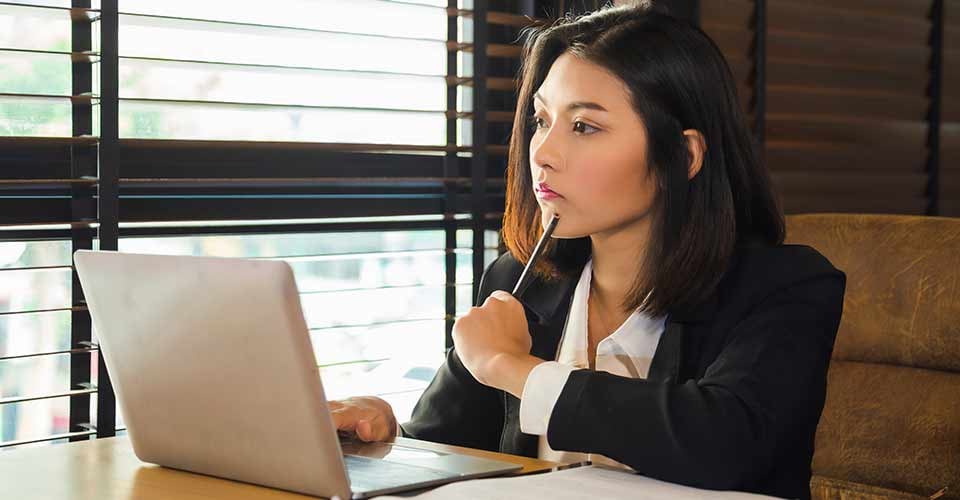 Requirements for a Freddie Mac Loan
Freddie Mac loans are often easier to qualify for, but there are still specific requirements that you must meet to obtain a Freddie Mac loan. Some of these requirements may not be relatively as straightforward as you might imagine.
Understanding these requirements before getting started will save you time, money, and stress down the line, so read on below to learn more.
Credit History
Lenders will check your credit report and history when applying for a mortgage with Freddie Mac. Your credit score is also used to determine how much money you can borrow.
The higher your score, the more likely you will qualify for a more considerable loan. You'll need at least a credit score of 620 to be eligible for a Freddie Mac home loan.
So before applying for a low-down-payment mortgage, it's good to monitor your credit report for errors. This will ensure you have an accurate score and peace of mind.
The good news is that even if you have a less-than-stellar credit score, you may still qualify for some mortgage programs—provided they have sufficient income and assets to help you pay the down payment and private mortgage insurance PMI.
It's also worth noting that Fannie Mae and Freddie Mac are often more lenient than other lenders regarding credit history.
However, specific guidelines must be met to qualify for their loans. For example, Freddie Mac requires at least three Tradelines on your credit report with an account open for six months.
Income and Employment History
When you apply for your first Freddie Mac mortgage, you'll need to submit an income verification form that includes proof of your employment history and your current income.
If you are self-employed, you'll need to provide both annual earnings from your business and personal financial information, including recent tax returns and W-2 forms.
You will also be required to include pay stubs if you receive regular income from other sources, such as alimony or child support payments.
You must also show proof of any Social Security benefits received if you are over age 62 or disabled. This may include copies of benefit checks or award letters.
If you're starting a business and have no prior history, you will need to present alternative sources of information.
This could include evidence that you've consistently invested or saved over time or invoices or contracts with businesses you've provided services to.
Any recent bankruptcy filings must also be disclosed in detail; in some cases, those with recent bankruptcy may have challenges qualifying for mortgage financing.
U.S Citizenship
U.S. Citizenship is a requirement of all Fannie Mae and Freddie Mac loans. Prospective borrowers must be U.S. citizens or legal permanent residents with an Alien Registration Card.
If you are not a citizen but have a green card, you may still qualify for financing through one of Freddie Mac lenders who offer mortgages to non-citizens holding green cards.
Besides meeting the basic standard Freddie Mac lending requirements for credit, income, and down payment, employment, you must also meet other extra guidelines set by mortgage lenders for immigrants, which may include verifying:
Your valid Social Security number
A valid visa standing
Your unexpired green card status
Income history in U.S. dollars
Down payment cash in U.S. dollars

Proof you don't have diplomatic immunity.

Proof that you're not on the Specially Designated Nationals list

Provide an alternative credit history such as utility bills, 12 months of landlord verification, car insurance, or life insurance.

Provide your bank statements or tax returns in a foreign language translated to English for loan approval.
The Down Payment
Before you can apply for a loan, you'll need to put down some money. At least 3% of your home's value is required as a down payment. This means less money is required each month which makes it easier on you financially.
For example, if you're looking to buy a $100,000 house, you'll need to make a $3,000 down payment. However, the more cash you put toward your purchase upfront will most likely lower the interest rate and shorten the term length.
And if you have less than 20% equity in your home, you may be required to pay mortgage insurance—which will come out of your pocket each month. Mortgage insurance protects lenders in case you default on your loan.
Address and Contact Information
When applying for a home loan, you must include your correct address and contact information.
You must also include your full name, current phone number, previous addresses, and employment or business location. Your spouses must also submit personal financial and address statements if you're married.
To ensure information accuracy, all the details must be verified with third-party sources such as credit bureaus and employers.
So you'll also be required to include current contact information for any credit reporting agencies you have on file.
Property Eligibility Requirements
The property must be your primary residence, and at least one borrower must be a U.S. citizen or permanent resident.
When applying for your loan, the property must not be a vacation home, investment property, timeshare, or any other property rented out or in foreclosure.
The property can't be owned by someone else, delinquent on prior mortgages, default on tax payments, or for sale for less than market value.
Additionally, the property should have no history of any illegal activity, including human trafficking, money laundering, unlawful sale or use of illicit drugs, arson for profit, and more.
Debt-to-income Ratio (DTI)
To qualify for a loan through Freddie Mac, your DTI cannot exceed 45% when considering all monthly debt obligations. This includes mortgage payments, vehicle loans, credit card balances, and student loans.
If your DTI is greater than 45%, you may consider reducing it by lowering your mortgage payments or getting rid of high-interest debt before applying for a new loan.
An Online Homebuyer Education Course
You need to complete an online homebuyer education course if you're a first-time homebuyer.
Completing a course before looking for a house helps familiarize yourself with what steps come next in the home buying process, so there are no surprises later on.
It will also help you learn everything from mortgage terms and repayment schedules to closing costs and how to calculate your income when making a down payment.
Benefits of the New Freddie Mac 3% Down Payment
The new Freddie Mac down payment change aims to expand homeownership and help more people become homeowners in the U.S.
The new 3% down payment program will soon be popular among would-be homeowners looking to buy a house in today's booming real estate market.
Here are five reasons you might also want to consider the new Freddie Mac low-down payment option when shopping around for your next mortgage.
Ability to Purchase Your Dream Home
With a down payment as low as 3%, you may be able to purchase a home sooner than expected. You'll also have more flexibility in selecting your home and neighborhood, giving you more options to find one that meets your needs.
Plus, with a down payment at 3% or below 5%, your monthly mortgage payments are likely less than what you pay in rent—meaning it could be easier to get approved for a mortgage than you might think. This can help speed up your transition from renter to homeowner.
Save Money to Cover Other Transaction-related Expenses
Closing costs can eat into your budget when buying a home.
A low down payment will help you free up funds to cover other transaction-related expenses, such as paying for title insurance, appraisal fees, mortgage insurance premiums, and additional closing costs.
Making a smaller down payment means less cash out of pocket, which is a boon if you're on a tight budget.
Flexible Loan Sizes
The new 3% down payment loan size is great news for first-time homebuyers looking to purchase starter homes in higher-priced real estate markets.
With loan sizes starting at just $647,200, more people can own a home now than before. No matter what your budget may be, you will be able to find a loan that fits your needs and lifestyle.
You'll also have access to over 200 lenders participating in Freddie Mac's online marketplace, making finding a lender that meets your criteria and needs easier.
Bottom Line
If you're considering buying a home, you may be worried about the down payment required to purchase your new house.
The traditional 20% down payment can be challenging to come up with, especially if you are also saving up for other things in life like retirement or children's college tuition.
Fortunately, Freddie Mac just announced a new 3% down payment option designed to help more Americans enter the housing market sooner and without having to save so much money upfront.
With over 50 years of mortgage industry experience, we are here to help you achieve the American dream of owning a home. We strive to provide the best education before, during, and after you buy a home. Our advice is based on experience with Phil Ganz and Team closing over One billion dollars and helping countless families.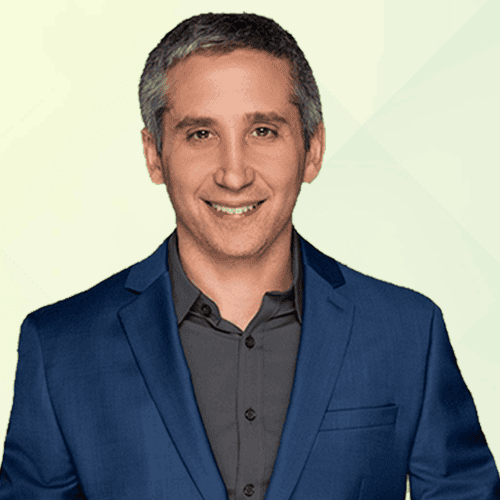 About Author - Phil Ganz
Phil Ganz has over 20+ years of experience in the residential financing space. With over a billion dollars of funded loans, Phil helps homebuyers configure the perfect mortgage plan. Whether it's your first home, a complex multiple-property purchase, or anything in between, Phil has the experience to help you achieve your goals.