Florida Manufactured Housing Mortgage Programs

By Phil Ganz

Edited by Ryan Skerritt
8 Min Read
Apr 22, 2022
Florida is an excellent area to live because of its mild temperate climate, lovely beaches, and zero state income taxes. Despite the state's low average housing prices, a lack of available properties and great demand create a seller's market.
As a result, a lot of people migrating to Florida opt to buy and install manufactured homes on their land or move into mobile home parks.
Buying a manufactured home in the sunshine state can prove to be just as difficult – if not more so – than a traditional site-built home.
Let's look at some of the most pressing concerns about purchasing a prefabricated house, such as financing and taxes.
Tips for Purchasing a Manufactured Home in Florida
A manufactured house is one that was built after June 15th 1976, and that complies with the new safety regulations.
Purchasing a manufactured home in the sunshine state is similar to purchasing a standard home in a lot of aspects. You should assess your readiness, begin saving for a deposit and explore financing options.
When buying a mobile home, though, those stages may slightly vary, so we've gathered together pointers to guide you along the way.
Learn about the laws governing mobile homes in Florida
You should get familiar with the state's statutes regarding mobile home community tenancies, notably the chapter on tenants' and park owners' responsibilities.
Tenants in mobile home communities are expected to:
Follow all appropriate building, housing, and health codes.
At appropriate times, allow access to all shared areas.
Maintain the park's utilities in good working condition.
Owners of mobile homes must:
Maintain a clean, orderly, and sanitary environment in their homes.
Follow the rules of the mobile home community.
Before making any changes to their home, they should get formal permission.
Another thing you must familiarize yourself with is the state's rule regarding mobile home installation and permits.
Decide what you want to buy
Obviously, you're purchasing a prefabricated house, but you must first determine whether you want just the house and lease a space in a mobile home community or purchase both the house and the land.
In the latter case, if the land on which your home is installed appreciates, you may see a capital gain. On the other hand, mobile home parks frequently have utility hook-ups, making them a better option for most.
Deciding between a mobile home community and purchasing your own plot will also help you estimate your monthly expenses. When buying a house, this is an important factor to consider.
Put money aside for a deposit
While it isn't always necessary, you may want to consider putting money away for a deposit on the mobile or prefabricated home.
Many lenders usually require a deposit of at least 3% of the loan amount, but putting down a bigger sum than this will reduce your monthly instalment expenses.
Look into a few different communities
Land-lease parks, land-owned complexes, and resident-owned park communities are some of Florida's mobile home communities.
There may be age restrictions or senior communities within each one of these, so visit a few and chat with the locals to figure out which one is ideal for you.
Do your homework
Examine public records for any red flags before purchasing a manufactured home. This could involve the following:
Examining eviction records, ownership disputes, and various other legal concerns with the court clerk.

Inquiring about significant infractions with the local law enforcement agency.

Looking online to see whether the manufactured home is for sale or if it's been sold recently.

Checking with the Florida Department of Highway Safety and Motor Vehicles to verify the manufactured home's vehicle identification number.
Find the best lender
When looking for a manufactured housing loan, once you've settled on a type of loan, it's critical to investigate the benefits and drawbacks of several lenders before choosing one.
The best lender can have an impact on key aspects of the loan, such as interest fees.
It's wise to look for the apparent differences between different lenders' loan terms and go with the lowest fees and interest rates.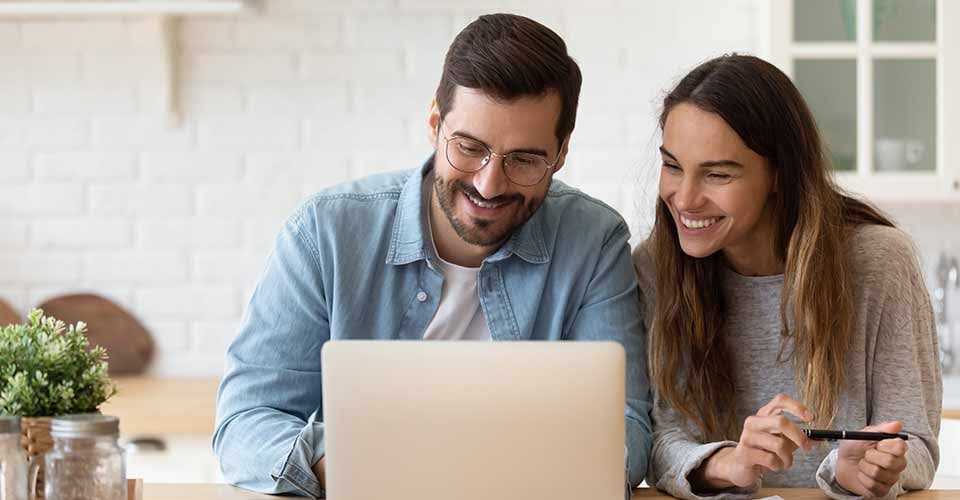 Loans for Manufactured Homes
You'll be in a position to qualify for financing based on your credit status and whether you are purchasing the home together with the land, already own land or simply want the home alone.
Even for folks with bad credit, you can choose from various financing options. A manufactured home mortgage might be backed by the government or a private company.
A private company typically has more freedom in determining its own risks, and thus, you may have more financing alternatives. Here's a look at different financing options for manufactured homes in Florida.
Chattel Mortgage
As per Florida law, a manufactured home is deemed real property only if the buyer also owns the piece of land it's installed on, and the home will be permanently linked to that ground.
If your prefabricated home doesn't suit this criterion, it's more than likely classified as a chattel or personal property that can be moved. You can finance it using a chattel mortgage.
In a chattel mortgage, only the home is involved. The house can be installed on your land, land owned by a family member, or land rented from a different person. Manufactured Park communities are included in this category.
If you aren't prepared to buy your own place or don't have a location to put your house, a manufactured community park is a terrific option.
A personal property loan can be used to finance a prefabricated chattel home just like it finances a car.
Personal loans don't include stipulations on how your home should be constructed. Therefore, you may be able to get a personal loan for a fully movable manufactured home.
Personal loans used for mobile home-only transactions are called chattel mortgages. They aren't usually funded by a government organization.
This form of loan is usually for a shorter period, such as ten, fifteen, or twenty years and is more expensive than FHA or VA loans.
Closing costs are significantly cheaper, though. Some banks lend up to $ 10000 with a 5 % -20 % deposit as collateral.
Of course, your credit profile matters; poor credit profiles can attract interest rates exceeding 20 %. Also, if you fail to pay your loan, your house may be repossessed by the lender.
The Federal Housing Administration's Title I program is an alternative to personal loans for chattel homes.
These are typically fixed-rate loans with a 20-year term that can be used to buy a manufactured house, a plot, or both as well. The deposit is typically 3.5 to 10% of the purchase price.
If your manufactured home is classified as property, check if you qualify for any of the following mortgage options.
Conventional Loans
Because manufactured homes are not regarded as real property, most creditors will not provide you with a conventional loan.
Freddie Mac and Fannie Mae are the exceptions, though if your manufactured housing satisfies certain standards, these two-offer specialized conventional loans.
Fannie Mae
While not all creditors finance mobile homes, some may participate in Fannie Mae's MH Advantage program, which finances prefabricated houses for up to 30 years while requiring at least a 3 % initial deposit.
That means you can borrow up to 96.5% of the value of your property. On the other hand, your home must meet very precise standards to qualify.
For example, the house must be at least 600 sq. ft. in size, more than 12 feet in width, and not sit on leased ground.
Freddie Mac
For manufactured homes constructed on a permanent chassis and designated as real property, with at least 400 sq. ft living area, you can also get a loan from Freddie Mac.
Manufactured house loans from Freddie Mac are usually 15–30-year term loans.
You will need to put down at least 3 % of the home's value, too; that means the bank can finance up to 96.5 % of your home's value.
Federal Housing Administration (FHA) Loans
The FHA offers fixed-rate mortgages with lower debt-to-income ratios, credit and down payment criteria, making it popular among first-time homebuyers. They also provide Title I and Title II loans for manufactured homes.
Title I loans are for financing manufactured houses, but not the property they sit on.
There are some restrictions, such as the home should serve as your principal residence, meet FHA criteria before being listed for rent, have utilities, and so on. These loans are typically short-term, 20 years max, and with low lending limits.
On the other hand, Title II loans can be used to jointly purchase a prefabricated house and the land on which it resides.
Mobile home parks and leased land are not eligible for these loans. Mobile homes built prior to 1976 are not eligible too. These lenders also demand that the manufactured home be classified as real property.
FHA interest rates are quite attractive and often some of the cheapest available. On the other hand, closing expenses might be greater than for other kinds of mortgages, and they frequently incorporate interim construction loan fees.
The length of a loan might range between 15 and 30 years. The needed down payment might be as low as 3.5 per cent, while the LTV can be as high as 96.5 per cent.
VA Loan
If you wish to acquire a manufactured house and the lot it stands on, you can seek a VA loan, which works similarly to an FHA Title II loan.
Veterans and active-duty service members are eligible for VA loans exclusively offered through the Veterans Affairs Department.
A VA loan has a number of advantages, including no limits on the loan and the option to buy a home with no deposit and mortgage insurance.
But the manufactured home must sit on a fixed foundation, fulfil HUD criteria, and be acquired with the ground it sits on to qualify for this loan.
USDA Loan
For rural homebuyers, you can go for the USDA loans.
These are backed by the department of agriculture and usually require no down payment, meaning you can acquire a loan to finance 100 % of your home's value. But they come with extra fees, such as a 2 % guarantee fee and a 5 % annual fee on top of the monthly fees.
The extra fees are used to offset the increased risk due to the higher LTV. They also have a higher minimum credit score than other mortgages, and you can be turned down if you make too much income.
The maximum amount you can borrow is 115 percent of the county's median income.
How To Qualify For A Florida Mobile Home Loan?
The procedure of qualifying for a manufactured home loan is quite simple.
To begin, speak with a housing consultant to establish your budget based on the sort of home you want to buy and whether or not you will be putting it on your own land, leased land, by the coast etc.
Your debt-to-income ratio will be calculated using your gross monthly earnings and existing debt obligations.
Following that, your housing adviser will show you houses within your budget; this considerably improves your chances of getting a loan once you've chosen a home.
Your housing expert will next assist you with the loan application process. They can assist you in selecting the best home mortgage for your circumstances.
What Credit Score is Required for a Mobile Home Loan in Florida?
Most creditors require a minimum credit score of 680 to finance a mobile home. However, just because your credit score is nowhere near doesn't mean you can't get a loan.
Many financial institutions are in the business of lending money so that they won't deny you a loan based solely on your credit score. They'll look at other information and create a loan for you.
This info includes your:
Income,
Assets,
Debt levels and repayment history,
Housing ratio, i.e., the total of your monthly principal, interest, insurance and tax payments compared to your monthly income, must not exceed 31%
Of course, a higher credit score makes everything easy, plus you get approved for a loan with favorable terms.
On the other hand, a lower credit score might bring you up for more scrutiny, and in the end, you may get a loan at a higher interest rate and extra fees. Even if your credit profile is bad, don't shy from seeking financing for a mobile home.
Since these homes are less expensive than traditional homes, you can get one cheaply and start building equity.
Applying for a loan on a home with a total monthly expense that is less than 31 % of your monthly earnings will improve your chances of getting approved.
How Does Florida Tax Manufactured Homes?
Information from the state's department of revenue reveals that manufactured homes are usually taxed as follows:
A home sitting on land that belongs to you is considered a real property and therefore taxed annually, and you may qualify for the state's homestead exemption

For those who don't own the land their home is sitting on, you must purchase a manufactured home decal from the department of housing and motor Vehicles every year.

If you do not purchase a decal for your mobile home, it will be assessed and taxed as a tangible residential property
Remember to Buy Mobile Home Insurance
Any home, be it a traditional brick-and-mortar or a prefabricated home, is a significant investment.
Without homeowners' insurance, you'll incur financial setbacks in case of disasters such as fires, windstorms, vandalism, and theft. Get your manufactured home covered for these risks.
The Bottom Line
Financing a manufactured home might be tricky, especially if you wish to use a mortgage.
Because most lenders don't regard prefabricated or mobile homes as real estate, you will be required to meet a lot of conditions and criteria to get a mortgage.
Don't worry if you can't fulfill them; plenty of financing choices are still available, including chattel loans.
Ensure to investigate all of your alternatives before deciding on a manufactured home loan provider that is perfect for you.
With over 50 years of mortgage industry experience, we are here to help you achieve the American dream of owning a home. We strive to provide the best education before, during, and after you buy a home. Our advice is based on experience with Phil Ganz and Team closing over One billion dollars and helping countless families.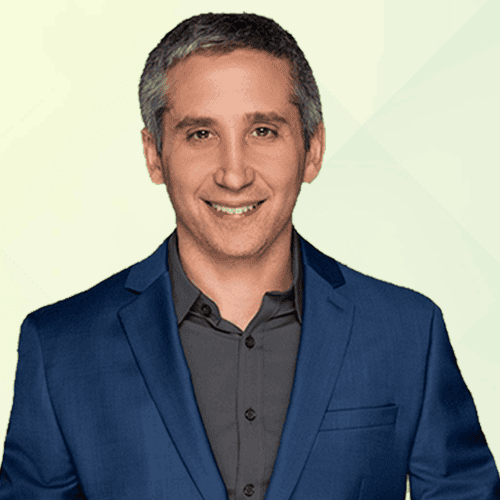 About Author - Phil Ganz
Phil Ganz has over 20+ years of experience in the residential financing space. With over a billion dollars of funded loans, Phil helps homebuyers configure the perfect mortgage plan. Whether it's your first home, a complex multiple-property purchase, or anything in between, Phil has the experience to help you achieve your goals.