Florida VA Loan Limits and What You Need To Know About VA Loans In 2023
Phil Ganz
/
8 Min Read
/
Mar 15, 2023
Read on to learn more about VA loan limits in Florida.
There Are No Loan Limits if You Have Full Eligibility
If you are seeking a VA loan, it is important to note that there are no limits on what you can borrow if you have full entitlement. That means you can purchase or finance a home of any price - the only limit is whatever amount the lender feels inclined to lend and whichever mortgage payments your budget can comfortably afford.
One major benefit to using a VA loan is that since there is no maximum purchase price, it allows buyers more flexibility when looking for their dream home. It also means that even if over time the home value appreciates well beyond what you originally paid for it, as long as your payment remains affordable financing will not be affected by the property value.
Make Sure Your Lender Understands Limits are Gone!
The VA loan limit change in 2020 made it possible for borrowers to purchase more expensive homes with the same benefits that have always been available with a no down payment VA loan. Many real estate agents and lenders might not know this yet, which is why you should talk to your agent and lender about these changes and get informed about them.
For example, if you're looking for a home that's over the traditional loan limits for most states, now you can benefit from a VA loan without worrying about the associated financial burden that comes with such a high cost purchase.
This opens up so much potential for qualified veterans who want to live in an area where the market price is above their previous limits. So research this option if you're looking into a higher-priced home so you won't miss out on all the advantages of a VA loan!
You Can Now Do Million-Dollar Loans with VA, Zero Down
Now that VA loan limits are gone, did you know that qualified veterans are now eligible for a zero down loan of up to and over $1 million with the VA? If you're a veteran interested in homeownership, this is great news!
Your investment can go much farther with a VA loan and you don't have to make any kind of down payment. But working with the right mortgage company is important too - one that understands the VA guidelines and has experience helping veterans take advantage of their full benefits package.
With diligence and due diligence from both you and your lender, qualifying for a VA loan can help exceed your homeownership goals in more ways than one.
VA has No Mortgage Insurance and the Funding Fee is Financed
If you are a potential homeowner using your VA entitlement to purchase a home, it is important to note that you don't need mortgage insurance and the VA funding fee can be financed. This makes getting into a home more affordable and provides substantial savings over traditional FHA products.
Not having to worry about obtaining mortgage insurance gives veterans peace of mind when making such an important financial decision, as well as enjoy lower payments by rolling the funding fee into their loan amount instead of making an upfront lump sum payment at closing.
Your mortgage lender can explain in more detail how this works, or feel free to contact the Veterans Affairs office for more specific information on other advantages VA mortgages provide.
Loan Limits Depend on Location
If you're a veteran looking to use your VA benefit to purchase a home in a new area, the amount of loan you can receive will depend on the county you are moving to.
The Department of Veterans Affairs (VA) no longer sets limits on loans over $144,000, but each county has its own maximum loan limit. Generally, most counties have a standard VA loan limit of $726,200 for one-unit homes in 2023.
However, some high-cost areas may have higher limits up to $1,089,300 for one-unit homes. It is important to research the specific loan limits in the area you are considering moving to before applying for a VA loan.
Loan Limits Vary Based on County Limits
Loan limits are the maximum amount of money that can be borrowed for a mortgage loan. These limits vary across the country, as they are based on county limits set by the Federal Housing Finance Agency (FHFA).
For example, in 2023, the baseline conforming loan limit for single-family one-unit properties increased from $33,000 to $417,000.
Additionally, FHA and VA mortgage loan limits also vary by county. It is important to research your local area's loan limits before applying for a mortgage loan.
If you're looking for the highest loan limits in Florida, you'll want to look at the counties with higher median home prices. In 2023, the maximum loan limit for one-unit homes in high-cost counties is $1,089,300. These include Miami-Dade County, Broward County and Palm Beach County.
It's important to note that FHA loan limits vary by county and are based on median home prices. For example, in Miami-Dade County the maximum loan limit for a single family home is $731,750 while in Monroe County it's $529,000.
It's also important to remember that conventional loan limits differ from FHA loan limits. For 2023, conventional loans have a maximum limit of $715,000 for two-unit properties and up to $1,118,900 for high-cost counties.
No matter what type of loan you're looking for or where you live in Florida, it's important to do your research and compare different lenders before making a decision.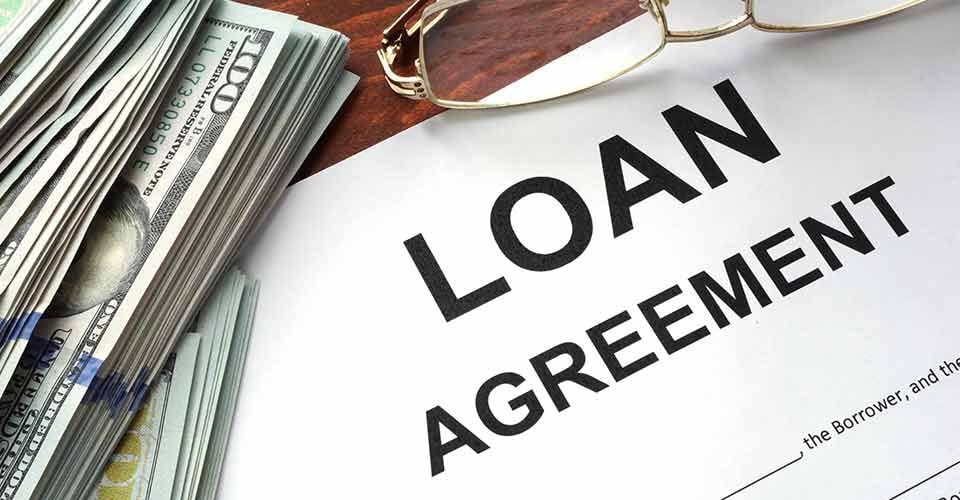 Using Your VA Benefit Again?
Loan limits don't matter to a veteran borrower unless they're trying to utilize their benefit again and still have an active and open VA loan.
When you already have a VA loan and are looking to take out another mortgage from the VA, loan limits come into play. By law, these loan limits determine how much you're eligible to borrow for the new loan. Depending on the area of the country you live in, loan limits may vary.
Your lender will be able to provide more information that is specific to your situation. To ensure a smooth process, be sure to make them aware that you have an open and active VA loan so they can make sure everything is handled properly according to VA guidelines.
The VA will only guarantee up to 25% of the total loan amount for any additional loans taken out after you have already used your benefit once. This means that if you have already taken out a $144,000 loan with your benefit and then try to take out another one with it later on down the line, the maximum amount you can borrow would be 25% of $144,000 - or $36,000.
If you have an existing VA loan, you should:
Figure out what the maximum loan amount for their current VA loan is.

Calculate and budget for the cost of closing an existing VA loan if needed.

Understand and review the terms, policies, and conditions necessary to apply for a new VA loan with an existing open one.

Research lenders that offer loans with favorable terms to veterans even if the maximum loan limit has been exceeded on their existing VA Loan.

Make sure that any new loan application is done accurately to avoid any delays or rejections due to errors in paperwork or requirements.
Calculating VA Loan Limits - How Lenders Can Help
VA loan limits can be confusing to calculate, taking into account factors such as the type and location of the property being purchased, as well as the borrower's entitlement. However, veterans don't have to worry about doing this calculation alone.
Experienced lenders are available to help them figure out their loan limit and explain how it will impact their financing options. Working with a knowledgeable lender allows veterans to get the most out of their VA benefit and secure financing for their home.
It's essential that they take the time to find a lender who understands their unique needs and can provide them with guidance throughout the loan process.
There are several factors that influence a veteran's VA loan limit, including the location and type of property they are looking to purchase, as well as their entitlement. The amount of money available for the loan is determined by other factors such as the borrower's credit score, income, debt-to-income ratio, and other factors related to the borrower's financial situation.
Additionally, it is important to consider whether the loan is used to purchase or refinance a property and if there are any additional costs associated with the loan. All these aspects can affect the maximum amount that a veteran can borrow.
Credit Score Requirements for a VA Loan
VA loans don't have a minimum credit score requirement, but most lenders require at least a 620 FICO score. Some lenders may accept scores as low as 580 if the loan is backed by other factors such as a high debt-to-income ratio or significant compensating factors.
It's important to note that VA loans are not just based on credit score, and lenders will also look at the entire loan profile when making their decision.
Lenders can consider a variety of compensating factors when considering a VA loan for an applicant with a lower credit score. These may include a higher down payment, a long history of making payments on time, or additional cash reserves which could cover the costs of an unexpected event such as unemployment or medical emergency.
Additionally, lenders usually prefer applicants with sufficient income that covers their debt-to-income ratio and other obligations. Finally, lenders may look at the borrower's credit report to assess how well they manage their financial accounts.
Ideal Debt-to-Income Ratio
VA loans are a great option for veterans and military personnel looking to purchase a home. One of the most important factors in determining eligibility for a VA loan is the debt-to-income ratio (DTI). The ideal DTI for a VA loan applicant is 41% or lower.
The debt-to-income ratio is calculated by dividing total monthly debt payments by gross monthly income. This calculation helps lenders determine how much of an applicant's income is already being used to pay off existing debts, and if they will be able to afford the additional mortgage payment.
It's important to note that even if your DTI exceeds 41%, you may still be eligible for a VA loan. If you have enough residual income, which is the amount left after all other expenses are paid, lenders may approve your application even with a higher DTI.
Overall, having a low debt-to-income ratio can help make you more attractive to lenders when applying for a VA loan. It's important to keep track of your finances and make sure that your debts are manageable before applying for any type of mortgage loan.
Steps to Prepare for Applying for a VA Loan
If you're considering applying for a VA loan, there are certain steps you should take to ensure that the process goes as smoothly as possible. Here's a checklist of what you need to do before submitting your application:
Review Your Credit Report - Before applying for a VA loan, make sure to review your credit report and address any issues that may be present. This will help you get the best rates and terms when it comes time to apply.

Get Your Certificate of Eligibility - You'll need to obtain your Certificate of Eligibility (COE) from the Department of Veterans Affairs in order to apply for a VA loan. The COE verifies that you meet the eligibility requirements for a VA loan.

Gather Your VA-Required Documentation - In addition to your COE, you'll need to provide other documents such as pay stubs, bank statements, tax returns and more when applying for a VA loan. Make sure you have all these documents ready before submitting your application.

Find A Lender With No Overlays - Not all lenders have the same guidelines for VA mortgage loans, so it's important to find one with no overlays that can provide the best terms and conditions for your situation.

Consider Retirement Income - If you're planning on retiring soon or already retired from service, make sure to consider how this income can be used towards qualifying for a VA loan.
Let MakeFloridaYourHome Help You
Are you a veteran or military personnel looking to purchase a home? MakeFloridaYourHome can help you get approved for a VA loan. Our experienced team of mortgage professionals offers the best rates and terms on VA loans in the state of Florida.
We understand that this process can be complicated and stressful, so we'll work with you step by step to make sure everything goes smoothly.
Don't let your dreams of home-ownership pass you by—contact MakeFloridaYourHome today and start exploring your VA loan options!